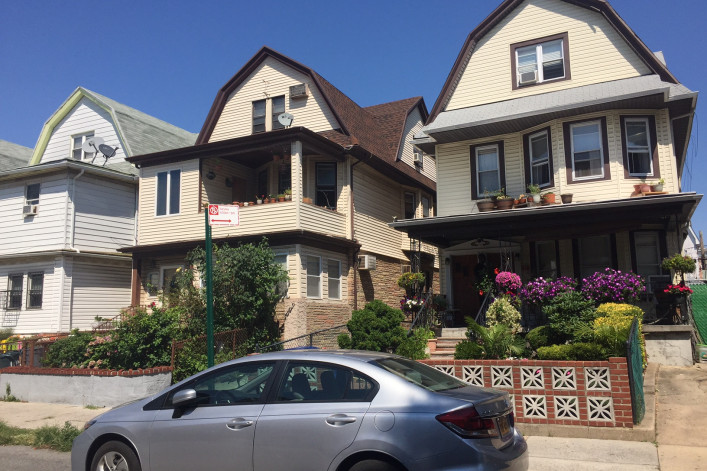 A little over a year ago, my husband and I bought a house in Kensington, Brooklyn. Not only was it our first house, but it was our first purchase of any kind of real estate. The entire process was a crash course in buying property in New York City.
It's a compact, two-story, three-bedroom, attached brick and stucco house with a small front yard and a similarly petite rear concrete patio. Built in 1930, it's got hardwood floors, some original woodwork, an allegedly working fireplace (we haven't tried it yet) and a basement the size of the house's footprint. It was in great shape when we bought it (compared to other places we looked at, practically mint condition). We did very little work before moving in: got rid of a pantry in the kitchen, redid the wood floors (if not then, when?) and had the first floor painted. It seemed pretty clear the two bathrooms and the kitchen had been renovated in preparation for a sale, and they were fine. (Also a million times better than the corresponding rooms in the rental we were leaving.) 
[This story was first published in September, 2017. We are presenting it again here in again you missed it.]
We closed in June, moved in in November, and with about 14 months put in, this is what I've learned as a first time house-owner.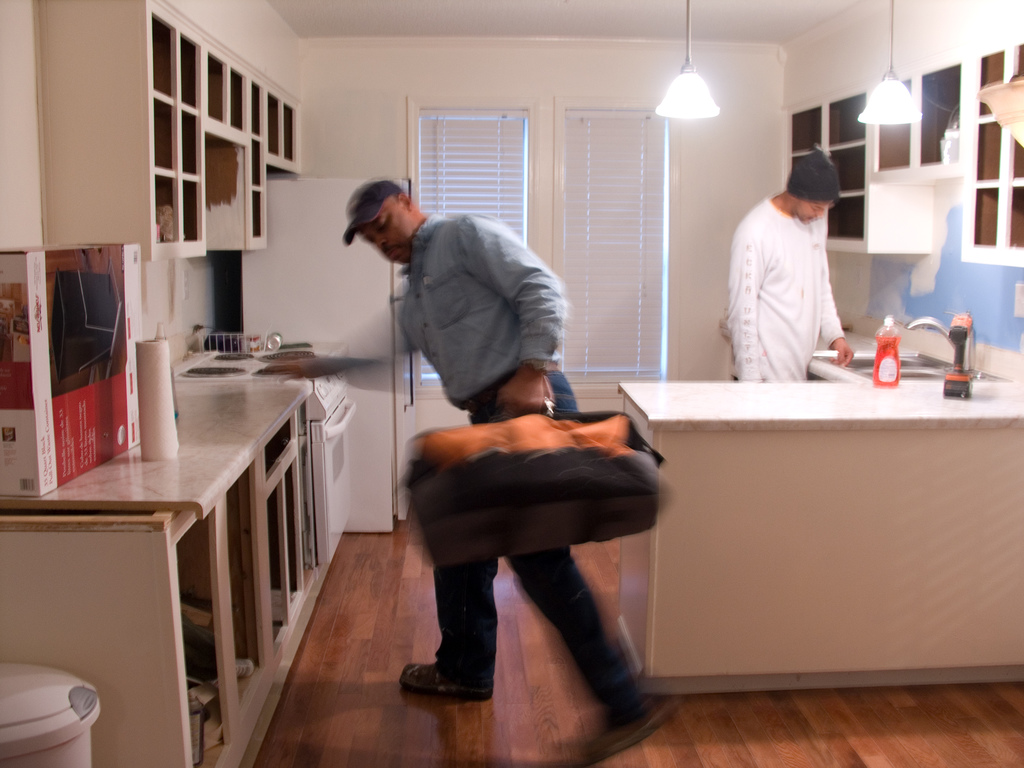 1. If you find a good electrician, plumber, or contractor, thank your lucky stars and do whatever you can to keep him 
Know the saying "Good help is hard to find?" It's even harder to find good contractors, electricians, plumbers, etc. If someone is on time, that's a really good sign, because most people are late (like, really late), or just don't show up. If you have a professional who understands her trade and is able to explain it to you, that's gold. Many of the solid people I found came from neighborhood listserv recommendations (we relied heavily on ParkSlopeParents and BoCoCa_parents, the list for Boerum HIll, Cobble Hill and Carroll Gardens) which we sometimes cross-referenced with Yelp reviews. 
2. A contractor is only as good as his or her crew
Even minor construction (such as the removal of that pantry) will often involve several people working on a job, either for efficiency or due to the varying demands of specialized tasks. You will undoubtedly see these people more than the face of the person you first talked to, so it's important that a) you know that and b) you feel comfortable with the crew. The contractor that we used for a couple of small jobs is a smart, good, guy, but his crew is also on the ball.
3. Always get at least three estimates
Most people know this, but it's worth repeating. Not only will you get three, sometimes wildly different costs for the same job, you also meet three different professionals, get three different opinions and perhaps even different solutions. We had one contractor recommend a remedy for a problem that another, probably more knowledgeable contractor told us would most likely do serious damage to the overall structure of our house. We ended up going with the guy who pointed that out, largely because he seemed to know what he was talking about. (He was not the cheapest.)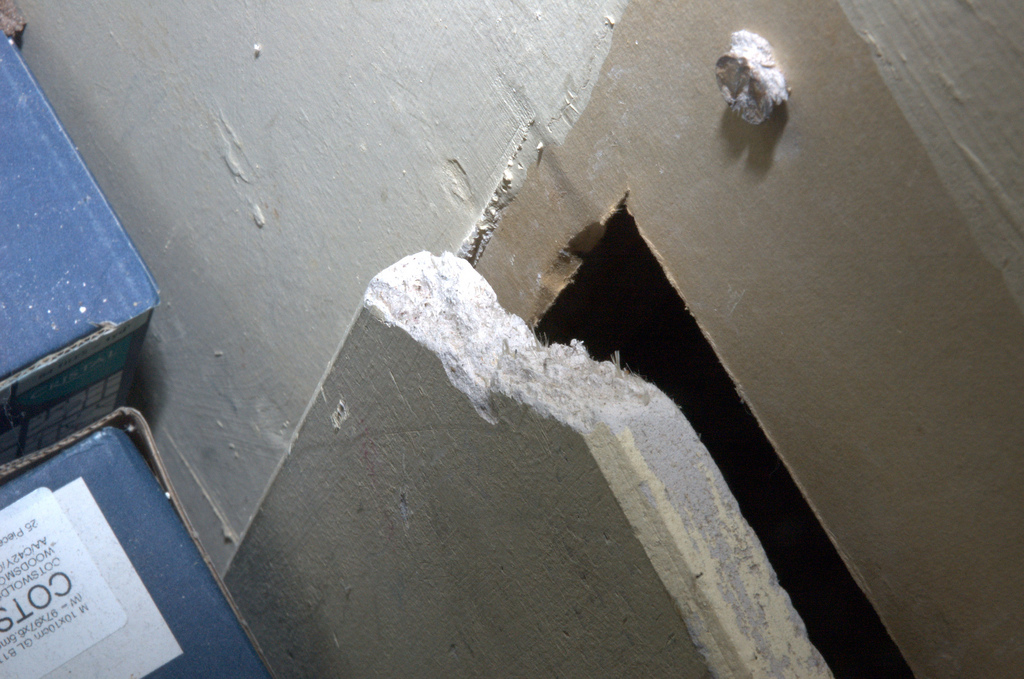 4. Even if your home inspector is pretty confident a surface isn't asbestos, have it tested anyway
Asbestos is common in old houses. If you find out it's in your house, everyone will say, "You just can't disturb it, right?" We signed an asbestos waiver when we bought our house, so we expected it to be in there somewhere—but we didn't expect the whole basement ceiling to contain asbestos We found out when we brought in someone to test for lead levels following a post-work clean, and ordered a just-for-the-heck-of-it test of the basement ceiling a couple of weeks before our move-in date. We would have gone through with the sale anyway, but if we had tested during the inspection, we would have avoided canceling our move a week out so that we could pause and deal with asbestos removal. The removal of our ceiling, which involved encasing the entire space except the offending surface in plastic, a la a "Dexter" kill room, took about a five days and cost about $20,000. Yes, we became a little more house poor when that bill arrived, but neither of us could tolerate doing laundry, or having our daughter hang around the basement and thinking, "Are we breathing in asbestos?" The financial blow hurt, but now the asbestos is gone. 
5. Ask everyone you know if they know a good _________
Crowd-source the hell out of your needs, especially the long shots. My husband's cousin's Russian wife's best friend from Russia, now living in Sheepshead Bay, runs an asbestos abatement company. Not only did we hire him to do the job, but he gave us a deal. You never know. 
6. If you mess with one thing, you're inevitably going to find something else
My husband suspects there are pocket doors in the walls separating our living room and dining room. He mentioned this to someone, also an owner of a older house, who gave him a look of understanding mixed with wariness. Making changes to your house,  and opening up any walls, can be a lot like when you pull a thread and it just keeps going. Case in point: when we removed our asbestos ceiling, it revealed structural beams with significant water damage.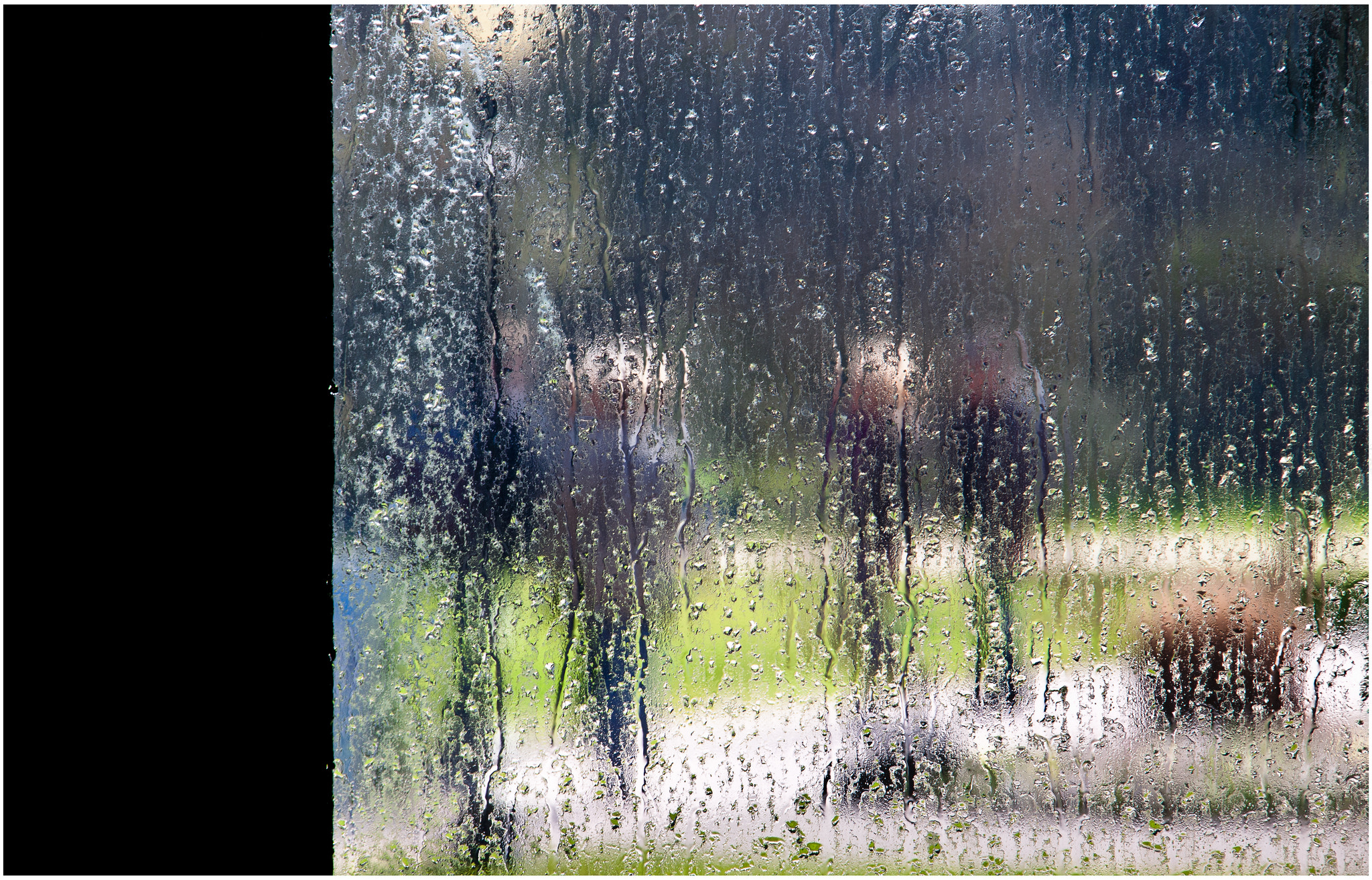 7. Moisture is the enemy
Moisture is the root of so many bad things you don't want in or on your home: mold, mildew, rotting wood, termites, moss. Here's a fun way to learn something about your new property: wait for a really hard rainstorm. That's when all the leaks, unsealed windows and sinister crevices become apparent. If you're lucky, something will just get wet. If you're not, the new paint job might be ruined by a giant water bubble. 
8. It's always something
Condo and co-op maintenance fees start to make a lot of sense, as does a super, when you own a standalone house. There will always be something to do, something that breaks, or something that's in disrepair. One homeowner, who had obviously achieved some kind of money hemorrhaging Zen recently said to me, "Yeah, one year you do something on the inside, the next you do something on the outside."
9. Even if your house is in "really good shape," you're still on the hook for thousands in repairs
One of the reasons we bought the house we did is because it was in such great shape. Our inspector—yes, he missed the asbestos, but he was very thorough and precise otherwise—said it was extremely well taken care of. Our realtor had never seen such a positive inspection report. Every person doing work here comments on what good shape it's in. Then they look at something and tell us the work we need done will cost hundreds, if not thousands of dollars. Replacing the rotting fence in the back yard, replacing the old water pipes in the basement—it never ends.
Brick Underground articles occasionally include the expertise of, or information about, advertising partners when relevant to the story. We will never promote an advertiser's product without making the relationship clear to our readers.