NYC Renovation Q's
NYC Renovation Questions: What should I ask when checking my contractor's references?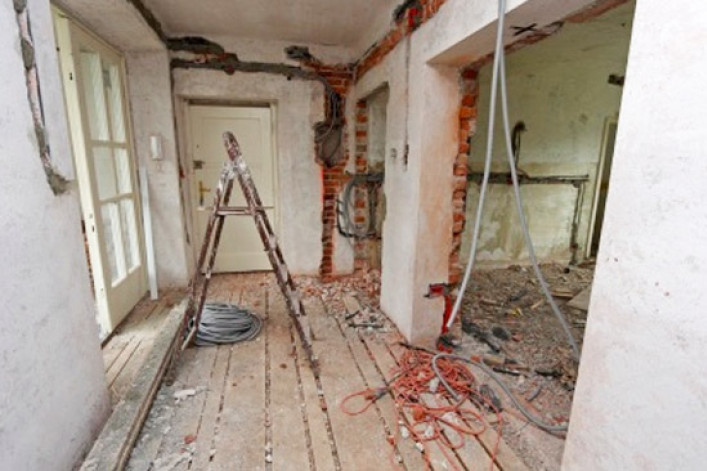 Q. I'm in the process of hiring a contractor for my renovations. What questions should I ask his references?
A. First off, ask each candidate for a minimum of three references. Any legitimate contractor with experience should easily have a list of projects under his or her belt from which to choose.
Be sure to ask for references with completed projects similar to yours.
Here are 9 questions to ask:
1.  What did you do to your apartment?
Find out specifically what the scope of the project was.
Did they simply skim coat the walls and paint? Or did the contractor do a complete renovation including kitchens and baths?
If a reference did a gut-renovation on their two bedroom with similar square footage to yours, this would be the ideal person to speak with before committing to any general contractor. Though two-bedroom apartments can vary greatly, he or she can give you an idea of the general progression of their project.
2. Why did you choose this particular contractor?
Asking this question will point out the reasons why this contractor was hired in the first place. The reasons might include an excellent reputation or being able to complete on time and in budget. If the connection is mostly familial, that might be a red flag.
3. How long did it take? Did they finish on time?
You'll want a contractor who stays on task, on schedule, and gets in and out. Remember that the more time it takes, the more money it costs.
For co-op owner Heather Moran--who completed the first phase of her Upper West Side one-bedroom renovation (repairing and painting the severely cracked plaster walls throughout her pre-war apartment) three years ago and is preparing for the second phase (gut-renovating her kitchen)--time and budget are the first questions she will ask on the next go-around, since her contractor underestimated the timeframe of the first project and "it took twice as long" as the time she was quoted.
4. Did they stay within budget?
If the answer to this questions is "it cost twice as much," that's a red flag. It could be  standard practice for this contractor.
Twice as much as the contract price (what you agreed to pay before the project started) isn't acceptable. More than likely, the company low-balled the pricing to get the job, or they didn't factor in what could potentially happen once they were knee-deep in construction. They may not be efficient, and are charging you, the client, for it.
If the scope of the project doesn't change, your project should come in as close to budget as possible or no more than ten percent higher than the contract stated.
5. Did it go as expected?
No project is without flaws or the unexpected, but knowing that others have had a "drama-free" experience with their contractor may seal the deal on your decision.
6. Were there any major snafus? If so, how did the contractor handle them?
Challenges will usually arise during a construction project (for instance, Moran's plaster walls crumbled down to the bricks, or perhaps your floors will need to be replaced instead of stripped). You'll want to hire a contractor who has a plan B, and remains calm, cool and collected until the final walk-through after the punch list has been completed.
7. Are you happy with the result?
Don't commit to any contractor whose clients didn't love the finished product.
8. Anything you did you not like about your contractor?
Perhaps he took too many smoke breaks, long lunches, or maybe he wasn't as hands-on as they would have liked, stopping by the job site only weekly.
You need to know the bad habits and idiosyncrasies before you sign on the dotted line, so at the very least you can stay on top of them. Your relationship with your contractor will feel like a marriage for the duration of the project.
9. Would you hire them again?
This is the most obvious and important question. If someone wouldn't hire again, you shouldn't hire for the first time.
---
Tracy Kaler was a designer, decorator and renovator in her last life. Before working as a freelance writer, she held several furniture sales jobs in the Big Apple and purchased a new wardrobe. Now she works in her pajamas and commutes two feet to her desk each day. This is one of the few advantages of living in a New York apartment, and well, so much for that wardrobe. 
See all NYC Renovation Questions
Related posts:
NYC Renovation Questions: Countertop problems in my kitchen -- should I fix, replace or request a discount?
NYC Renovation Questions: Where to turn when something goes wrong after the contractor leaves
NYC Renovation Questions: Getting that punch list completed (without coming to blows)
10 first-time renovation mistakes even New Yorkers make
Here's why you may be overpaying for your NYC renovation
NYC Renovation Chronicles: A pre-renovation checklist for your contractor
NYC Renovation Chronicles: 5 contractors to avoid
NYC Renovation Chronicles: 7 tips for finding a great contractor
Brick Underground articles occasionally include the expertise of, or information about, advertising partners when relevant to the story. We will never promote an advertiser's product without making the relationship clear to our readers.