For more than two decades, my husband and I have rented in various neighborhoods in Brooklyn. I've lived in Park Slope and Prospect Heights. He's seen the Brooklyn boom from the vantage point of a rough around the edges but cheap and large three-bedroom share in Cobble Hill, where I eventually landed.
We got married and had a kid, and various factors (an aging landlord, no lease, continual anxiety about how we'd remain in New York) moved us to look for a place to buy. Our search spanned years, market booms and busts, and swaths of the outer boroughs, with a heavy emphasis on the one we knew best, Brooklyn. We ended up in Kensington, just south of Park Slope and Windsor Terrace, in a compact three-bedroom attached house with a porch and a small concrete-paved space in back. I had passed through, but did not know the area well. Now that I'm here, there are many reasons why I love my new home base, but that's different from why I chose to live here in the first place. 
The schools
It's hard to say exactly which factor had a greater impact on our decision—schools or budget—but the fact is that we were never going to buy in an area where we couldn't send our child, who was four years old at the time, to public school. A) We believe in the idea of public education (we are both products of it) and b) We were spending all of our money on housing, so private school was not in the budget.
We sought the advice of the "Brooklyn school lady" Joyce Szuflita, and identified the areas zoned for schools we liked. For us, strong academics, diversity of all kinds and healthy school culture were high priorities. Part of Kensington is in District 15, a district with many schools that met our criteria, as well as strong middle schools. (We planned on staying a while, and friends' tales of middle school placement were not comforting.) Kensington elementary schools in District 15 include PS 130 and PS 230, the latter of which is home to one of the district's gifted and talented programs. District middle schools New Voices School of Academic and Creative Arts  and MS 51 William Alexander get at 10 and a 9 rating respectively at Greatschools.org. 
The prices
We'd been spoiled by a good deal for a lot of space for too long. There was no going back, and we needed to be somewhere where you could get more living space for your dollar.
Of course, you can't buy where you can't afford. An initial below-market list price of $699,000 for a three-bedroom house in good condition caught our attention, and while it didn't stay there, we would have paid much more for the same place in many other neighborhoods. Streeteasy recently listed Kensington's price per square foot at $497, less than half that of Park Slope's polluted sibling Gowanus, not to mention pricey Park Slope itself.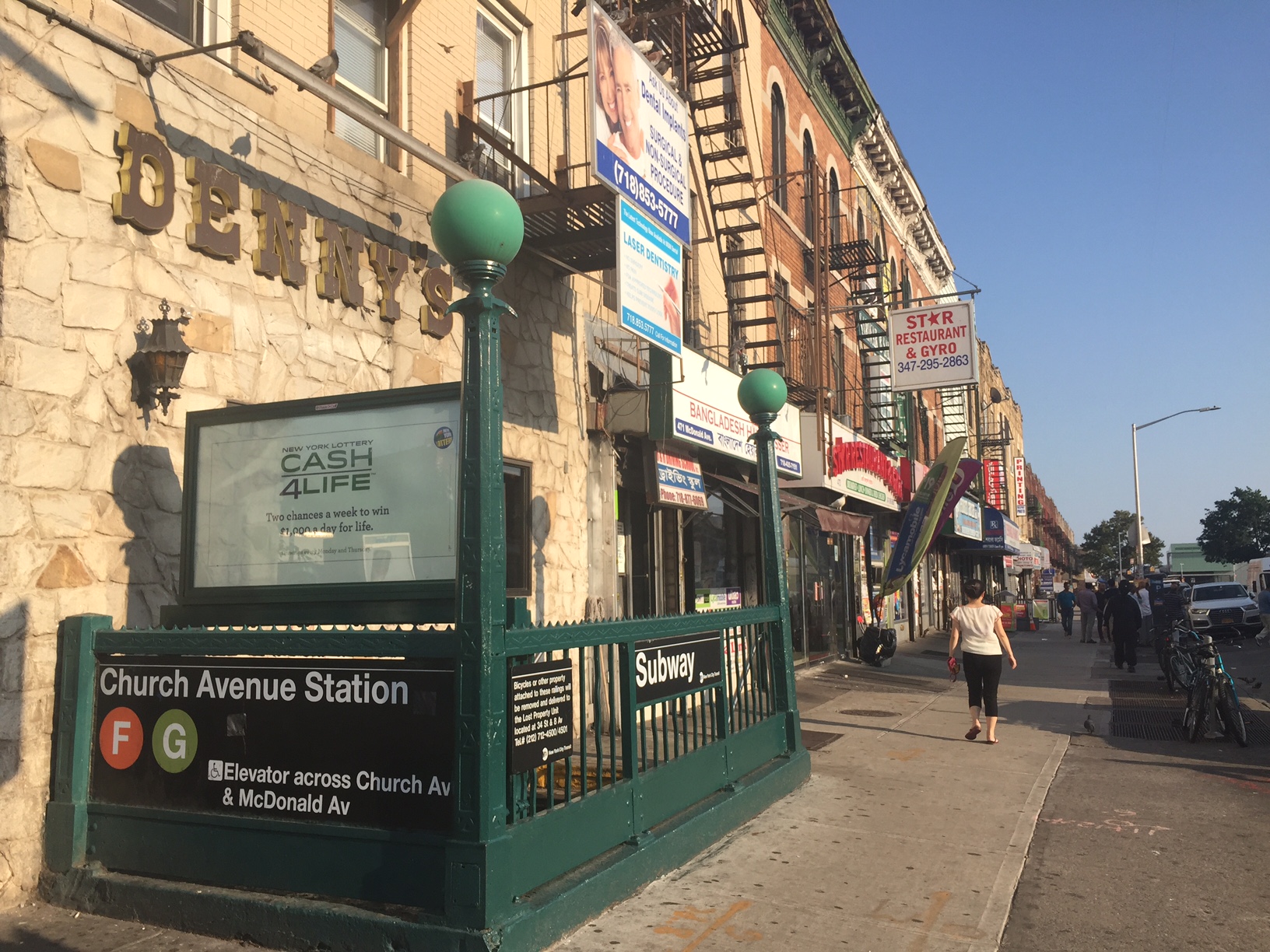 Decent public transportation options
We don't have a car. We do have a Vespa, which my husband uses to commute to work in Williamsburg most of the time, but subway access was key. We left a primo spot in Cobble Hill that was walking distance to nine train lines and had the LIRR at Atlantic Terminal a quick bus or train ride away. Having left, I have a better understanding about why people pay millions of dollars to live in such a convenient location. By moving, we took a hit on the number of lines close by, but at our specific location we may be even closer to the nearest subway stop, with the same lines we were closest to at the old place, the F and the G. A 10-minute walk gets us to the Q for express into Manhattan, and we are learning to become bus ninjas, taking the B67, B69, B103 and the B35, all of which cruise through Kensington regularly. We did look at a few places in Greenwood Heights and Sunset Park, both of which rely heavily on the R, and we weren't ready to make that our hero line. Bay Ridge is nice, but too far out.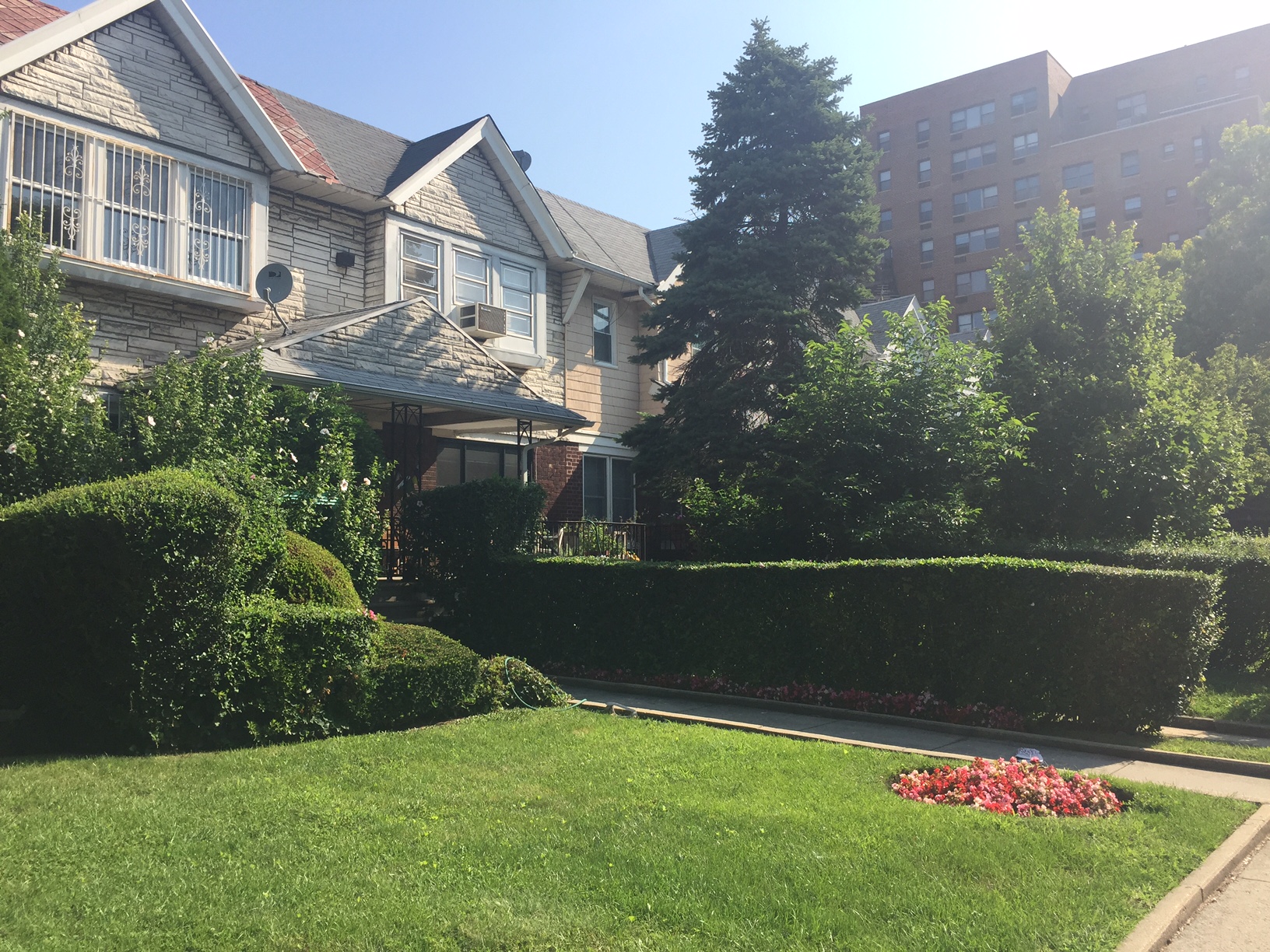 Outdoor space to call  your own
In the '90s, I made the mistake of moving into a Prospect Heights rental with a huge backyard that I tended pretty much exclusively. In the process, gardening in some form or another became essential to my wellbeing and mental health. In Cobble Hill, I climbed out the window and worked pots on an illegal roof deck. I didn't need acres of outdoor space in our new place, but I needed something, so we found a place with a miniature concrete patio in the back, and a modest front yard with some grass and hedges. 
It's still Brooklyn
Call it an X factor, or comfort, or risk-aversion, but we like Brooklyn, and we've lived here a long time. We never considered Manhattan, or the Bronx, or Staten Island, and while Queens seemed a possibility (like many before us, we thought about Astoria, Long Island City, and Sunnyside) it just didn't feel right. Also: the streets in Queens make me insane. I don't get it.
I've moved, but I'm still near Prospect Park. I know how to get around (to a shopping center, a good restaurant, the movies), I still shop at the fish store in my old neighborhood and I have friends here. I like the architecture, too.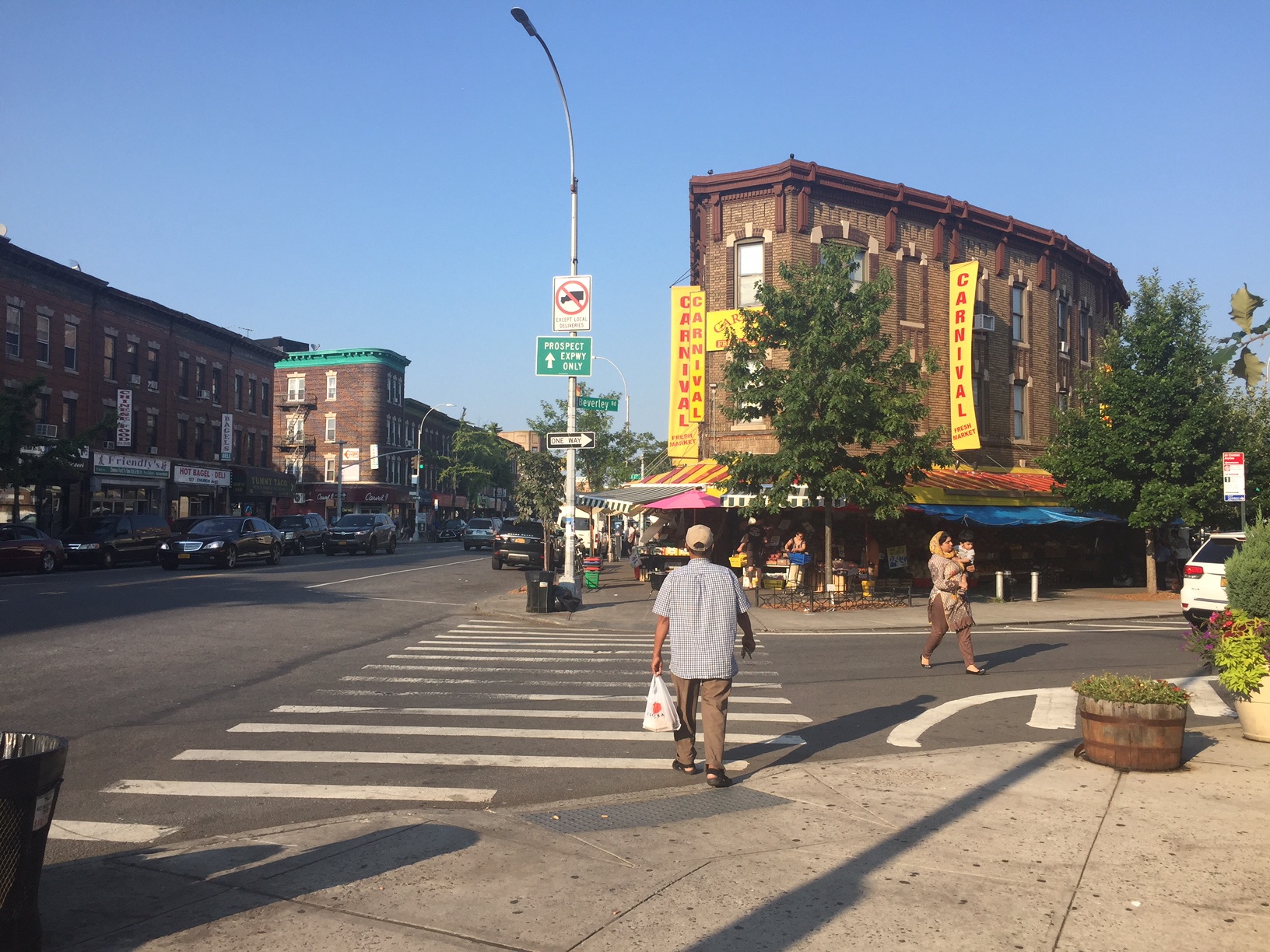 The basics are all here
I thought I wanted to live in Windsor Terrace. I had friends who had moved there and sang its praises (family-friendly, less pretentious, quiet) and it is lovely. During the course of our search, we attended a couple of swarmed open houses in the neighborhood, but I now realize it's not for me. It's close to Prospect Park and its streets, populated by single- and two-family houses, are very quiet. In the southern part of Windsor Terrace, where we were looking (the north side was out of our reach price-wise) the main drags of Fort Hamilton Parkway, Prospect Avenue and Greenwood Avenue are where commerce happens, with a few restaurants, coffee shops and some stores, but serious grocery shopping requires a trek, or a car.
There's no question I was spoiled by the location of my last apartment, but I need to live somewhere where I can realize I don't have any milk—or coffee, or broccoli, or wine—and walk a block or two to get it. In Kensington, I'm within a two-block radius of what I consider to be the heart of the neighborhood, the 24-hour fruit stand and quasi-gourmet grocery Carnival Foods at Church Avenue and Beverley Road, as well as a Dunkin' Donuts, Walgreens and two 99-cent stores (plus: one of the last remaining Carvel stores in the city). Is it as quaint or charming as its neighbors to the north? No, but it's practical as hell and I have room to breathe. I love it.
Brick Underground articles occasionally include the expertise of, or information about, advertising partners when relevant to the story. We will never promote an advertiser's product without making the relationship clear to our readers.