This is not your average co-op: The three-bedroom, three-bathroom apartment on East End Avenue, overlooking the East River, once belonged to Hollywood legend Greta Garbo. In fact, Garbo lived in the apartment, which now comes with a $5.95 million price tag, for 40 years. (Of her iconic quote, she once supposedly clarified, per the Encarta Book of Quotations: "I never said, 'I want to be alone.' I only said, 'I want to be left alone.' There is all the difference." It's unclear if she did, after all, live alone in this apartment all that time.)
The three-bedroom, listed with Halstead Property, has been maintained and updated by Garbo's family, and features a private elevator lobby opening into an expansive formal entrance gallery. If you're a fan of wood paneling and built-in bookshelves, you'll adore the space, as it both are everywhere.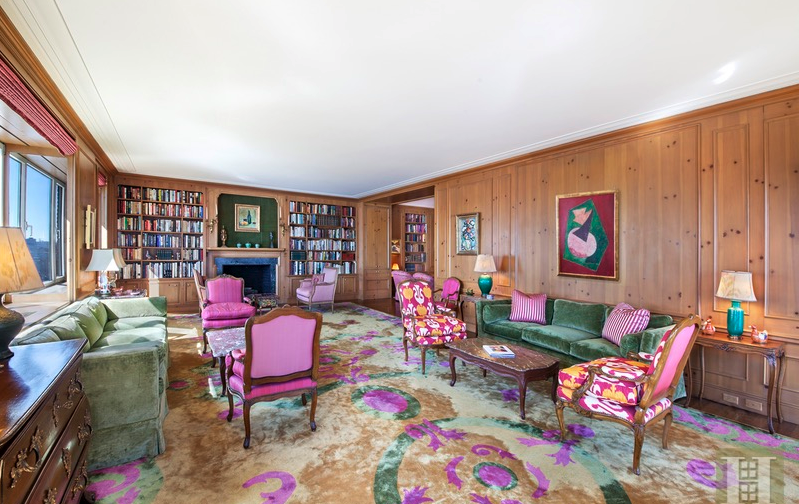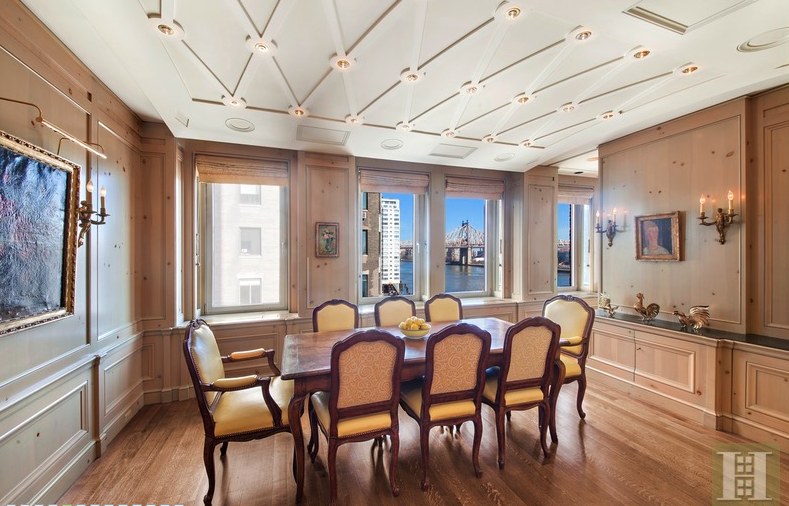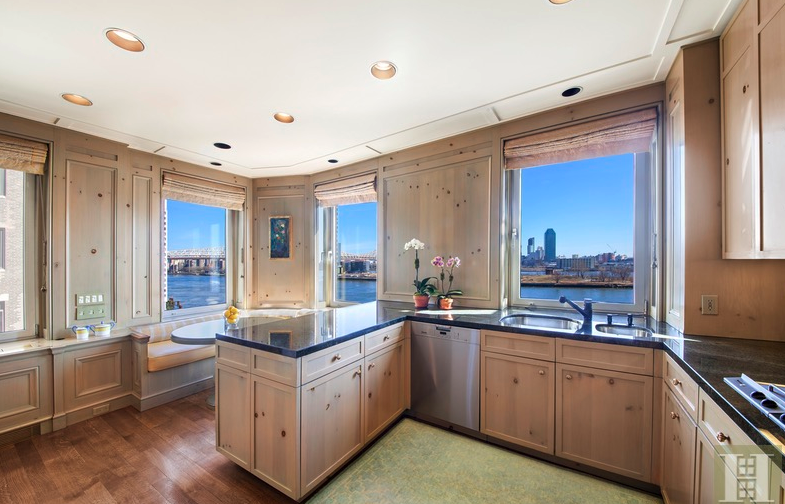 The grand, L-shaped living room has a working fireplace and a separate library/den. Large picture windows frame river views all the way down to the New York Harbor. (We can only imagine the decadent sunrise views.)  
French doors at the far end of the room open to a private balcony from which you can feel the river breezes.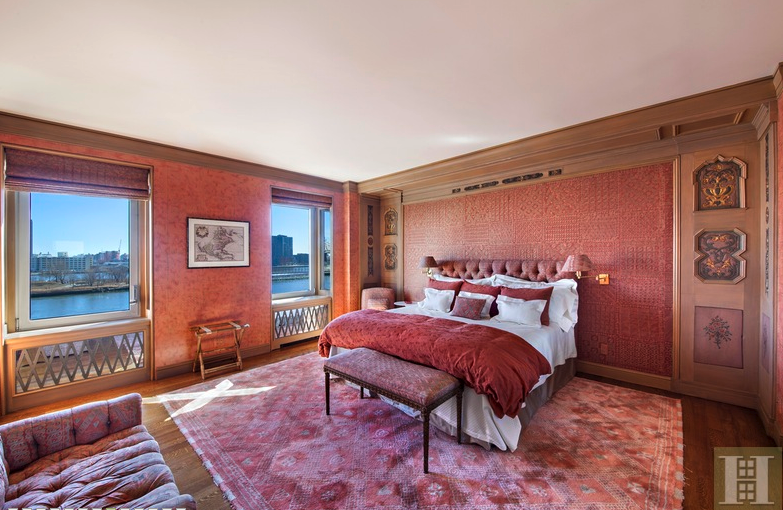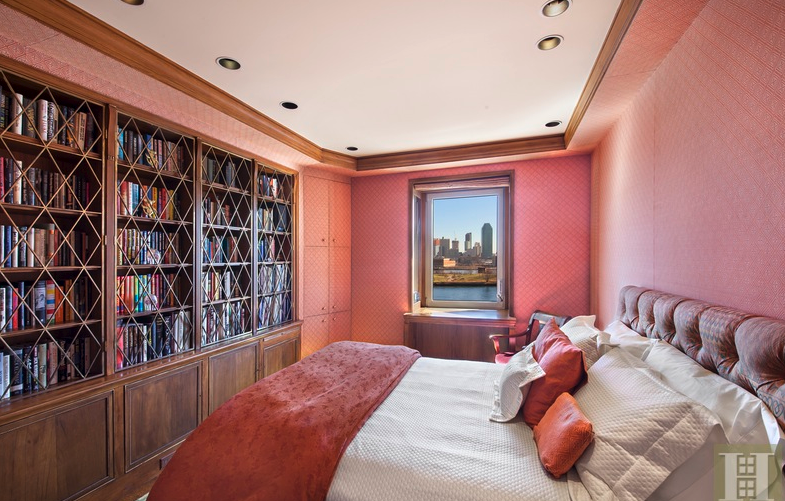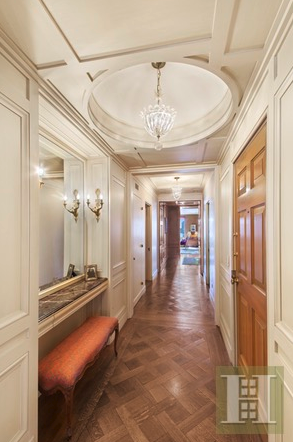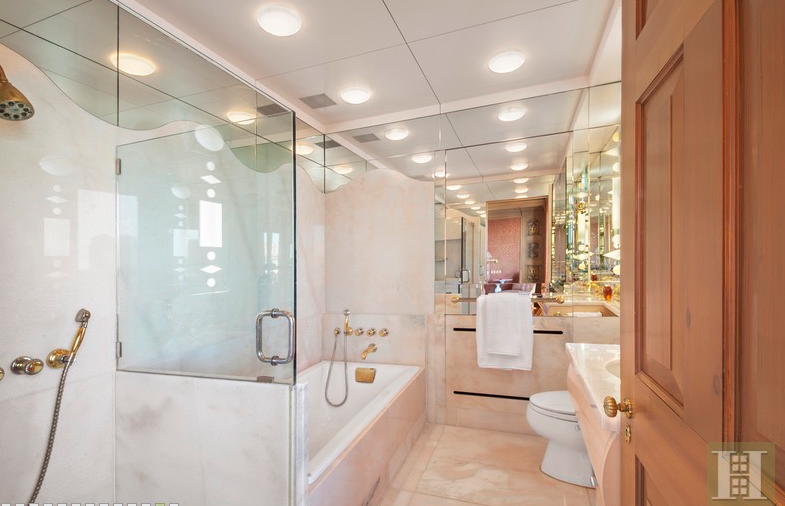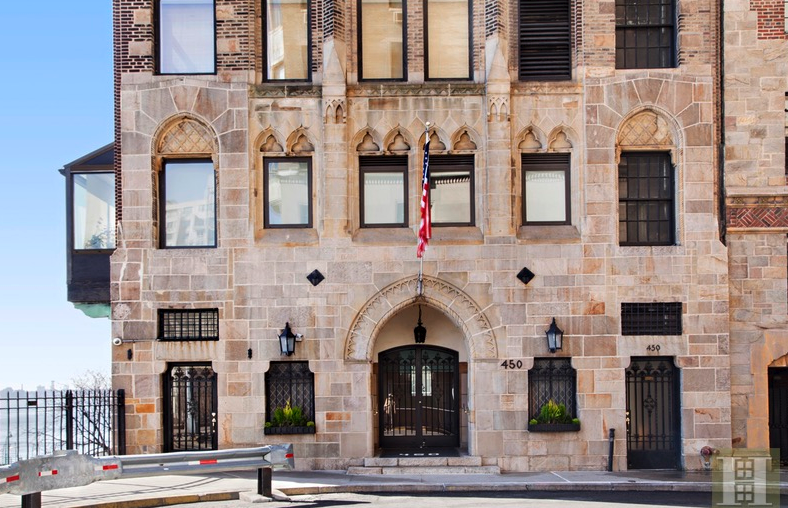 Should a Hollywood fan buy this, there's Garbo history to preserve. According to the listing, the walls of the master bedroom are adorned in "Garbo's favorite rose-hued Fortuny silk, as is the headboard."
The second bedroom has custom-designed, brass latticed, encased bookshelves. The third, like the others, boasts dramatic river viewss. All three bedrooms have en-suite bathrooms, too. There's also an office with a custom desk and more built-ins. And at the opposite end of the apartment is a formal dining room, off of which is a large kitchen with more river vistas.
Garbo was known as something of a recluse, and it's no surprise that the Campanile, a handsome 1927 building that's off of a quiet cul-de-sac on East 52nd Street, would appeal to her. It certainly appeals to us, too.