Exposed brick fans will love this renovated prewar one-bedroom, one-bath, which is located in a well-kept townhouse in a pretty Chelsea block dotted with brownstones. Located on 22nd Street between Eighth and Ninth avenues, the apartment is a short walk from the subway on 23rd Street and Eighth Avenue and the High Line. But judging from the photos of that outdoor space, who needs public parks anyway? You can spend your spring and summer days in the comfort of your own garden. There's a deck, grass, and a trellis. A trellis people!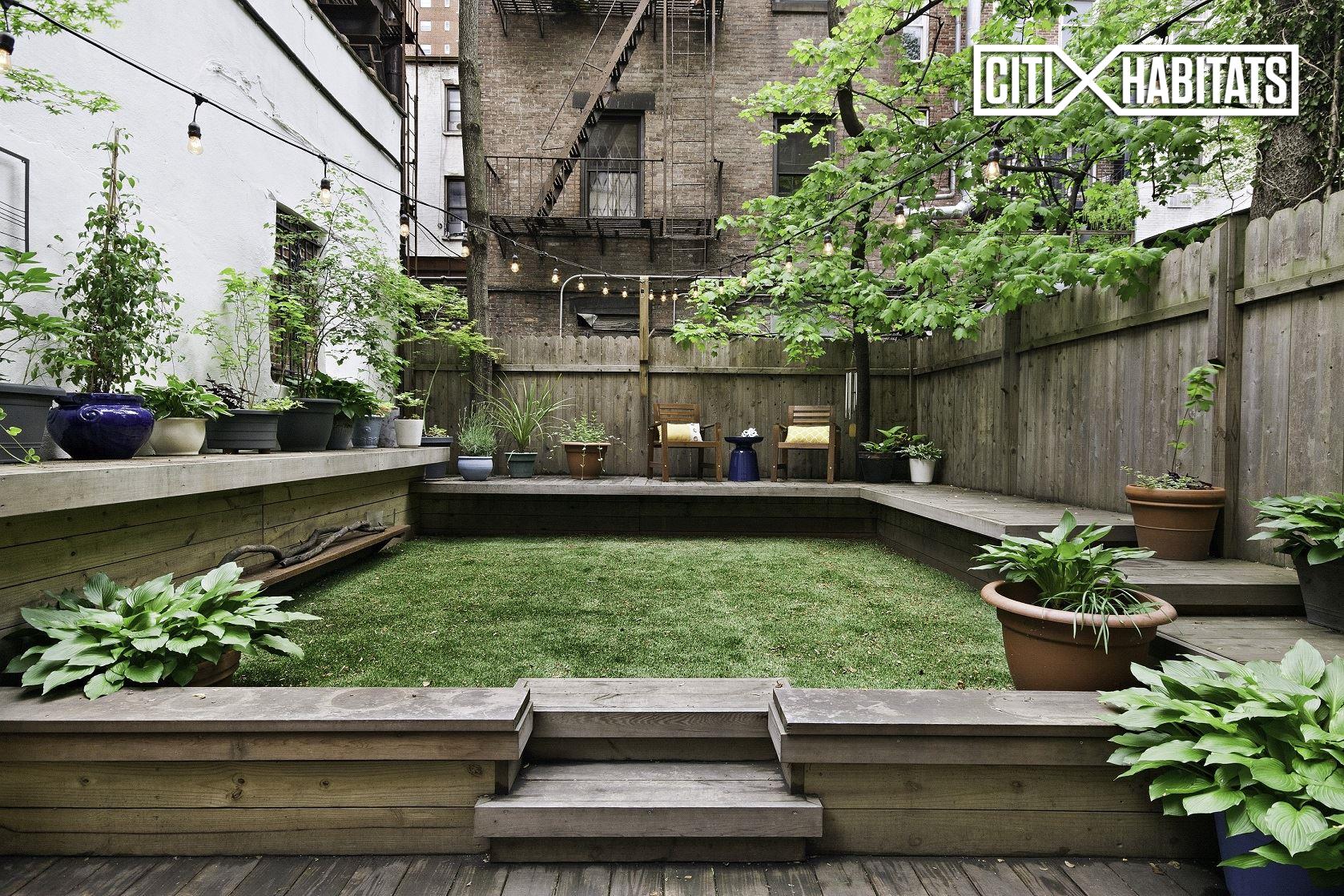 The apartment itself—
which is being sold by Citi Habitats, and has a sticker price of $1.095 million
—has been gut-renovated, and in addition to the aforementioned exposed brick (in every room!) that give it lots of character, there are curved ceilings, hardwood floors, and a woodburning fireplace.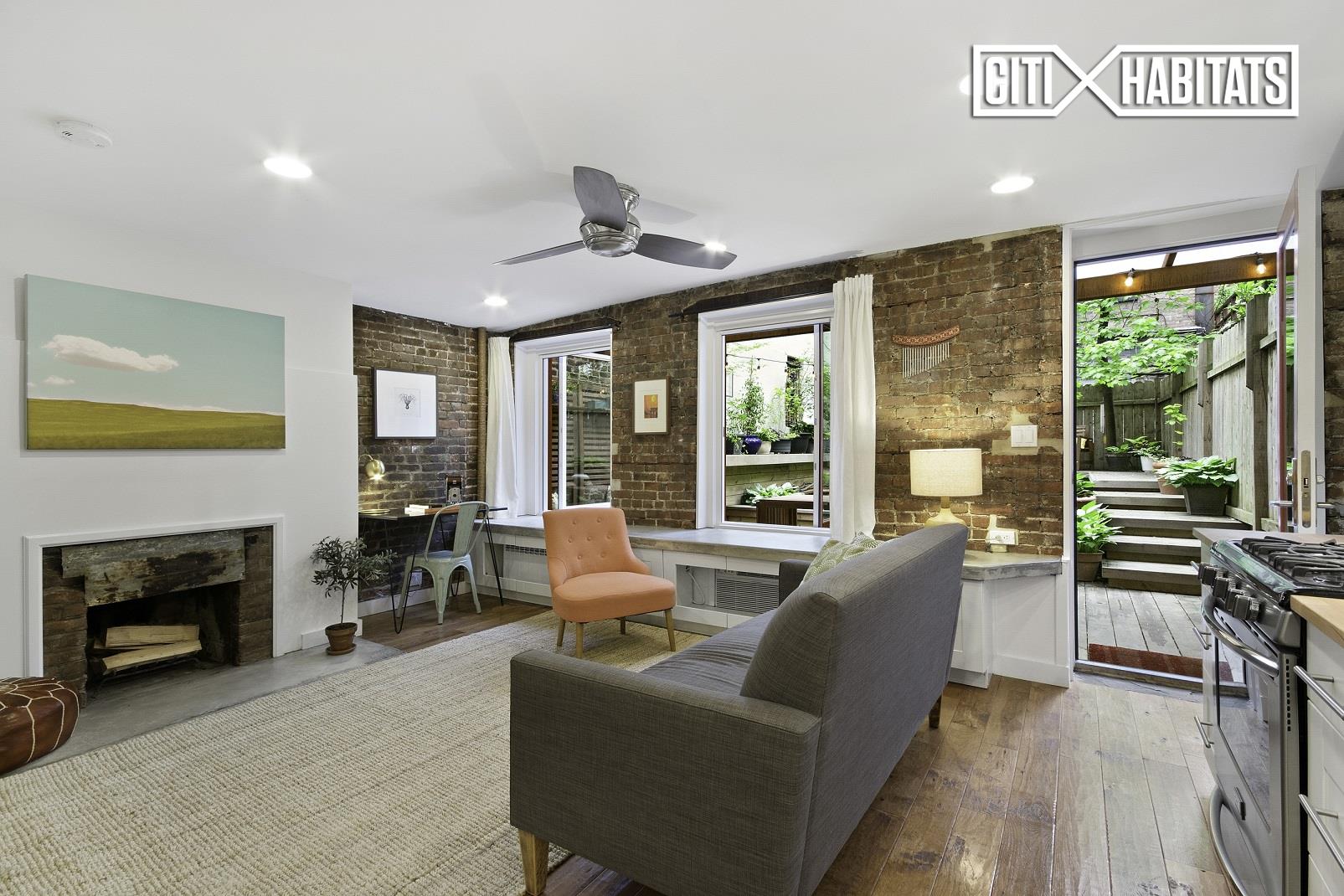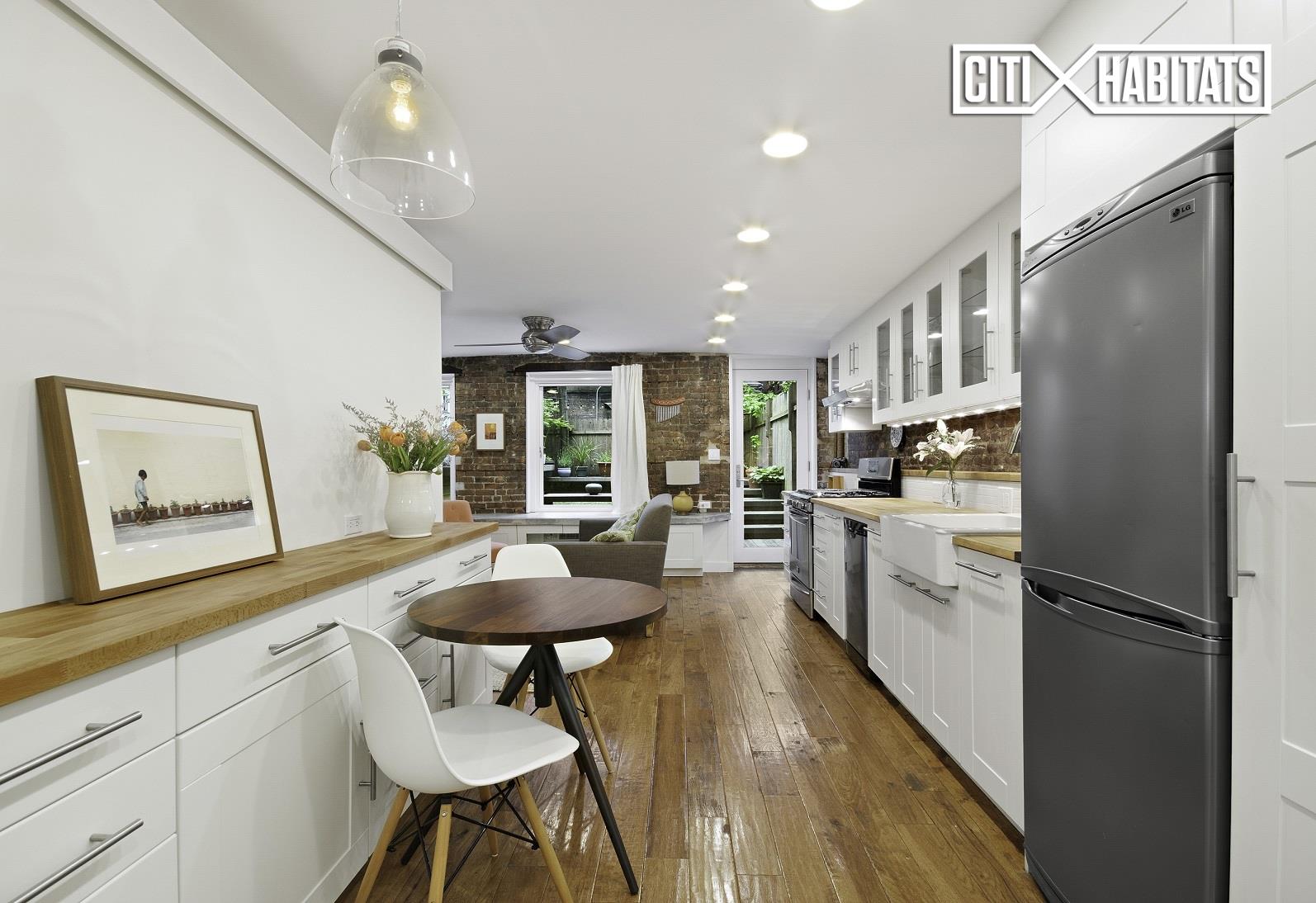 But there are so many modern updates, too, most noticeable, perhaps in the kitchen, with its stainless appliances, farm sink, dishwasher, butcher block, and even a garbage disposal (trust us, those are rare in NYC). There's even a washer and dryer.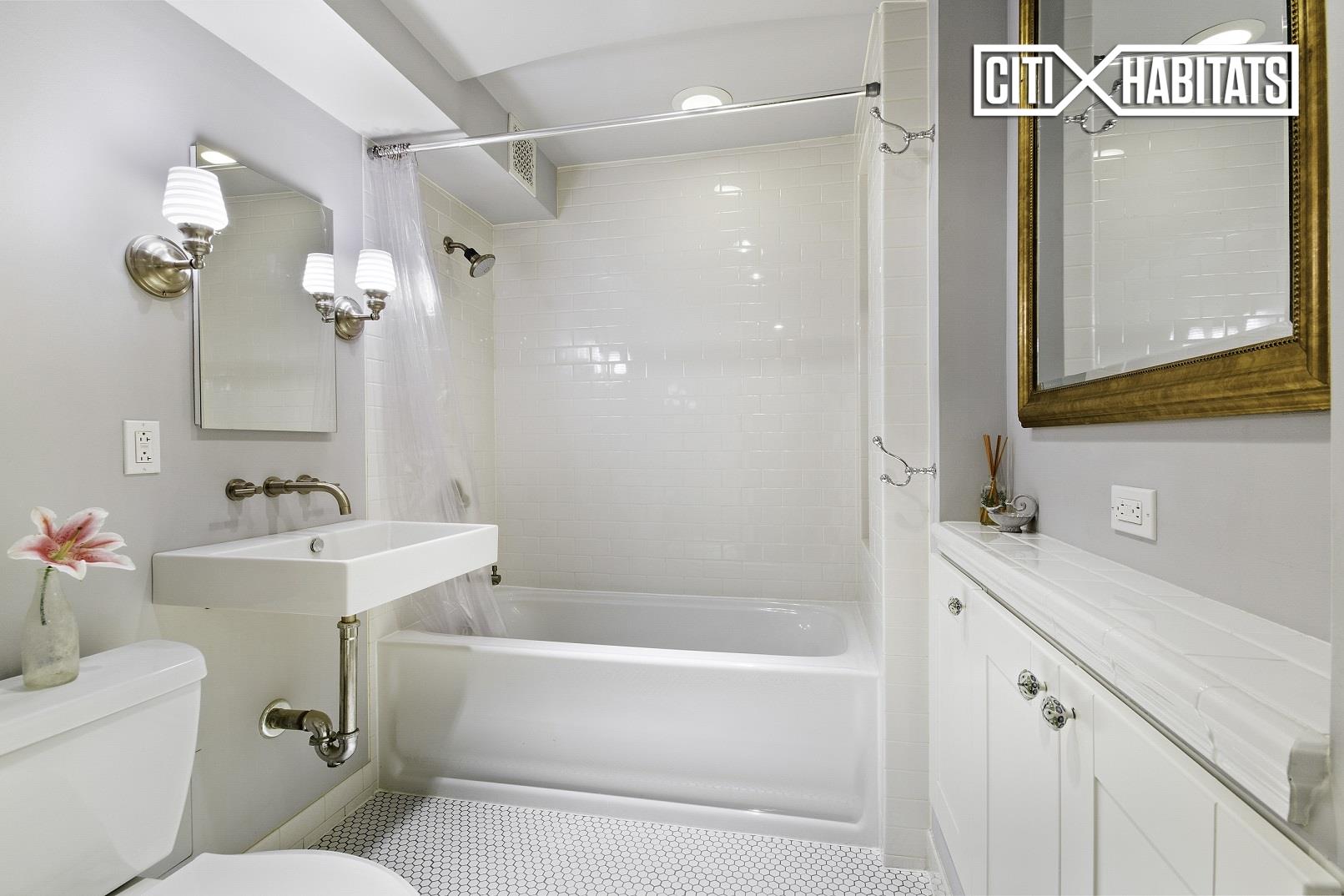 The bathroom is also totally modern, with an extra-deep soaking tub.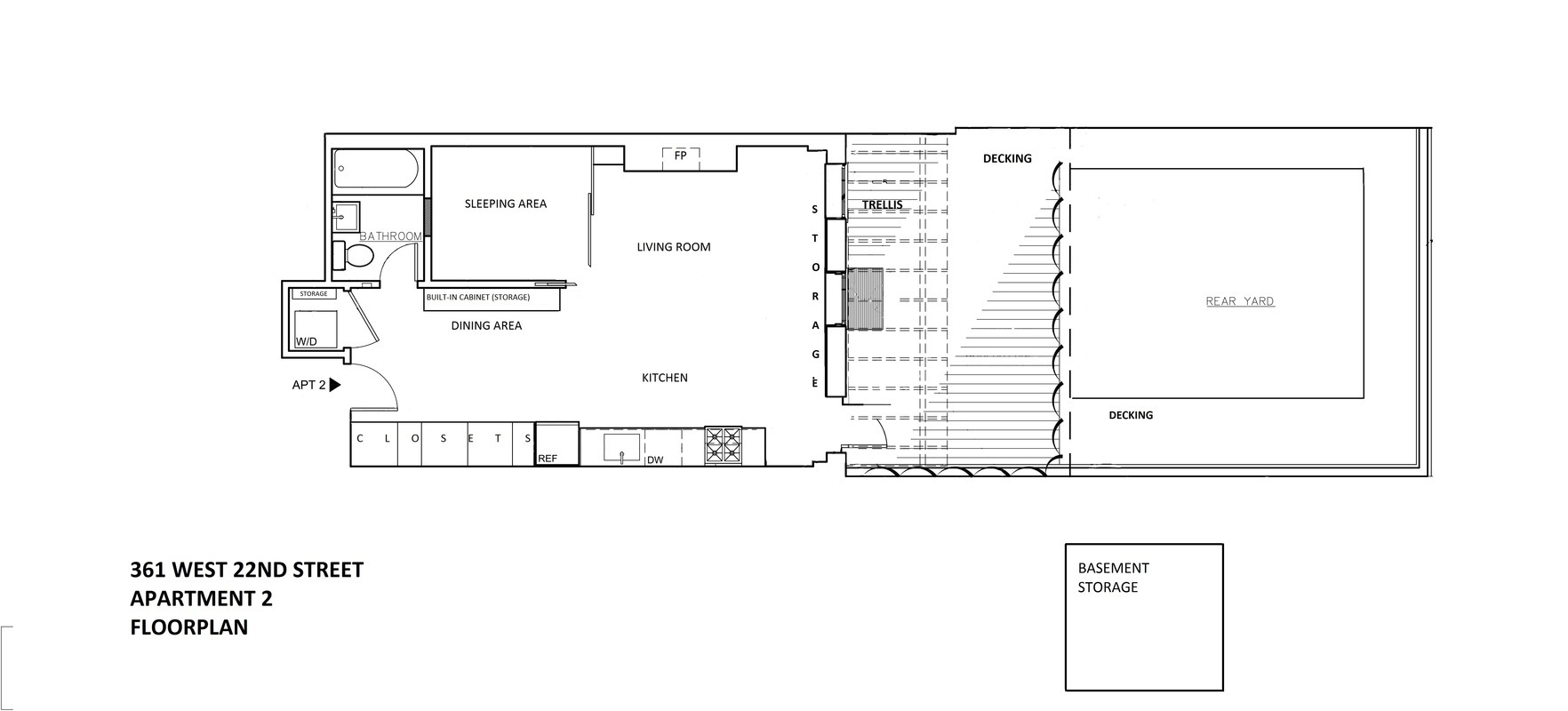 Large casement windows separate the indoors from the outdoors, and a frosted glass sliding door separates the bedroom from the living space. (You can keep it open if you want the apartment to feel more airy, or if you want a view of the outdoors at all times.)
And while you may need some more space to store your stuff, there's a storage cage in the basement, and bike storage available, too. Plus, monthlies are rather low: Maintenance is $731/month.
But the buyer will have to live here. Pied-a-terre, gifting, guarantors, and co-purchasing are not allowed.