When an apartment's been sitting on the market for over two months (during the busy rental season no less!), something's up, but glass-half-full renters may see an opportunity to negotiate rather than a red flag. This $2,900 one-bedroom apartment on the ground floor of a townhouse in Park Slope may come with just that.
The apartment has a rather large eat-in kitchen (with a dishwasher) and a well-sized outdoor space. There's also laundry in the basement, and a private locked storage room comes with it. But you have to have "excellent credit" according to the listing, and make 40 times the monthly rent. We think this might explain why the apartment's lingered on the market. That and the fact that it's about $400 more than the median rental price in the neighborhood (though the private outdoor space probably has something to do with that).
So is it worth considering? We asked our experts (and veteran renters), RentHackr founder Zeb Dropkin and freelance writer Lambeth Hochwald, to weigh in with me on this week's Take It or Leave It.​
The apartment:
Size: One-bedroom, one-bath
Location: 393 3rd Street (between Fifth and Sixth)
Monthly rent: $2,900
Flexible layout: No
Days on the market: 81
Subway: R to Union Street, F, G to 4th Av.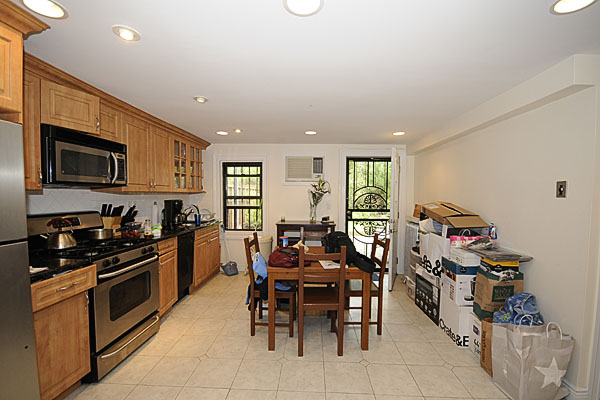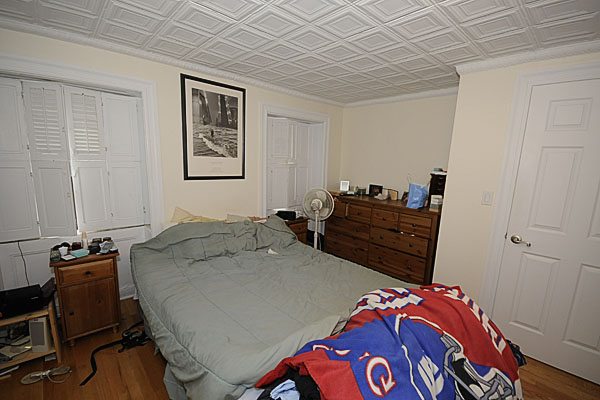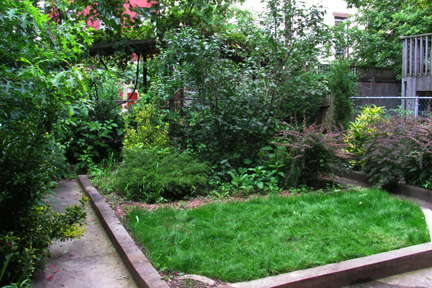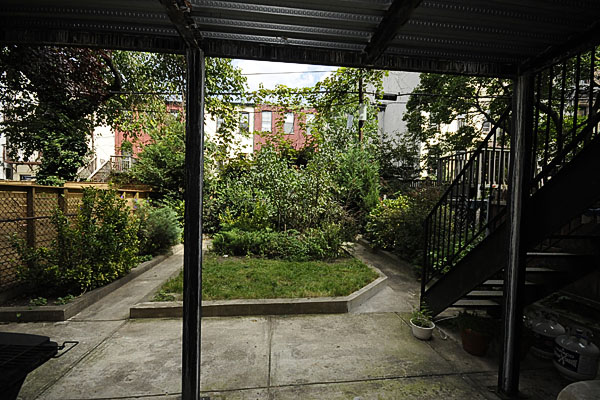 Pros and cons:
"The outdoor space (though seemingly half-concrete) is rather nice, and the place is definitely not teeny-tiny. That said, it's on the ground floor so nautral light might be tricky. And while the listing says the broker fee is only a month's rent, that's still a lot of money to put down at once." —Lucy
"This is a pretty spacious one-bedroom in lovely Park Slope with a decent shared back yard. No pets, a long walk to the subway, old finishes, and bedroom windows facing the sidewalk are the negatives." —Zeb
"I'm obsessed with the tin ceilings and sheer kitchen size in this garden-level one-bed. Both add so much to an otherwise 'haven't I seen this place a million times?' space. I love the garden which looks reasonably well-maintained but potential renters should keep in mind that this space might not be as bright in the cold months as it is during summer." —Lambeth
Who would this apartment be perfect for?
"A couple (sans pets) who really want outdoor space and a Park Slope address. Two incomes should help with the rent." —Lucy
"A solo renter who has friends nearby, will make use of the backyard in the summer, enjoy the heck out of Prospect Park, and who will eat frequently at the cool restaurants around the 'hood will fit best here." —Zeb
"A single or couple without kids who have been eager to soak up Park Slope brownstone living." —Lambeth
The verdict(s):
LEAVE IT "There are pros, for sure, but somehow I feel as though they don't warrant the price. Plus, an outdoor space without a dog seems like a waste." —Lucy
LEAVE IT "Unless the yard is the most important thing to you, you can find better." —Zeb
LEAVE IT "No pets, you have to show and verify 40 times the monthly rent and you'll have no help mowing that lawn out back. No, thank you."—Lambeth