This two-bedroom, two-bath West Houston Street rental is listed for $13,500 per month by Nest Seekers International, and they seem to be trying to take the sting out of the price by making it painless to settle in.
The duplex comes tastefully furnished, with decor that seems posh but also unobtrustive, so you could still put your personal stamp on the place. You'll also find some gadgetry, like an Apple TV, Tivo, and Sonos speakers included; weekly cleaning service is also folded into the price.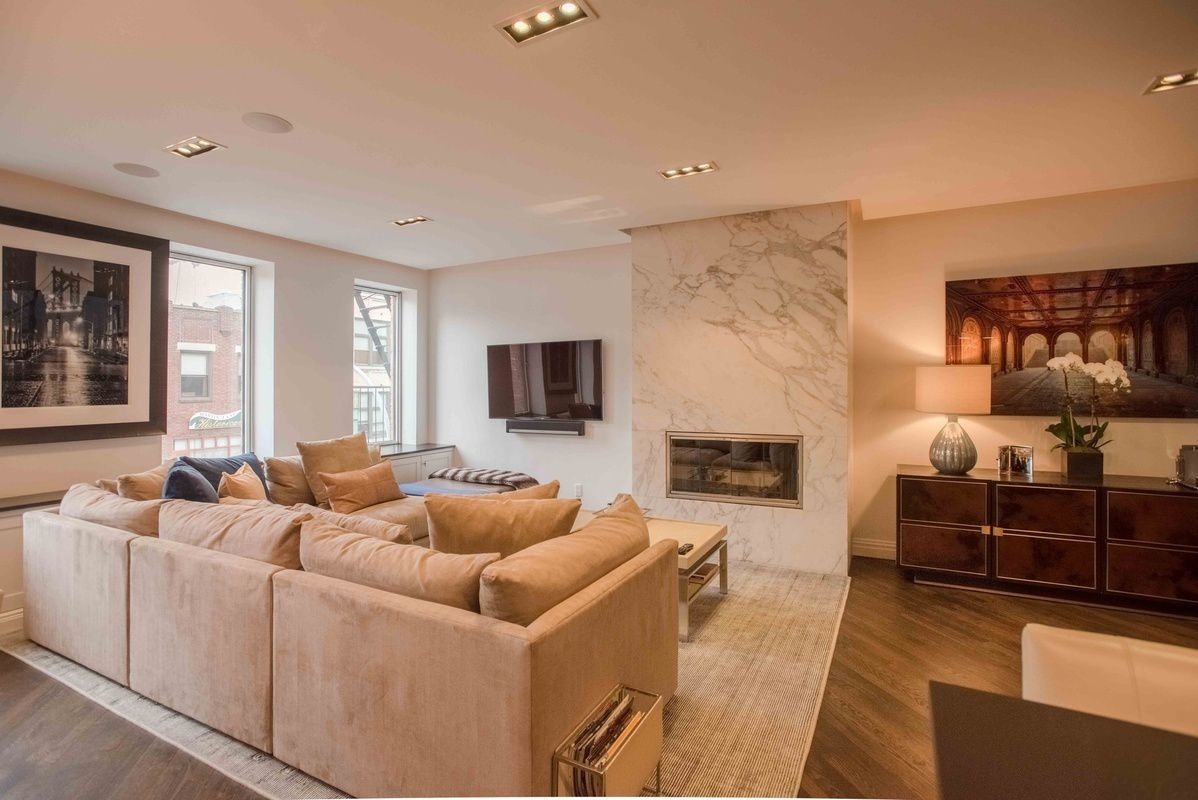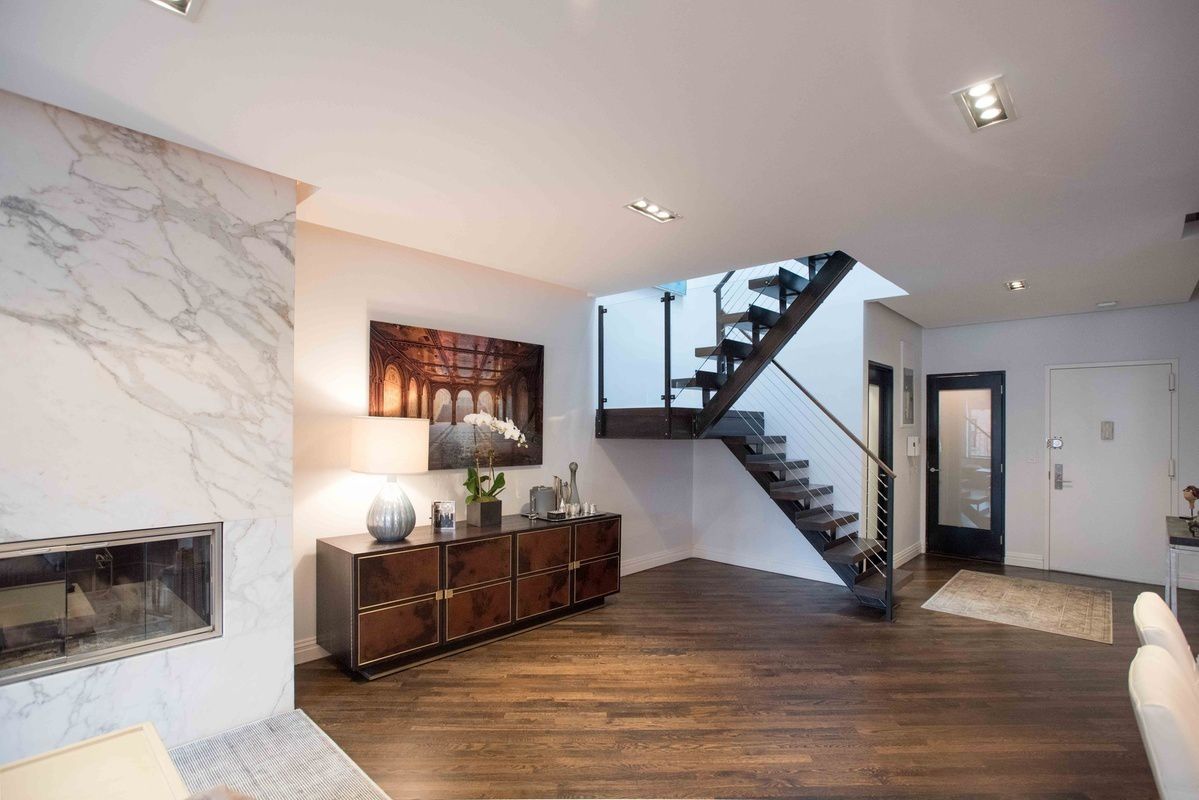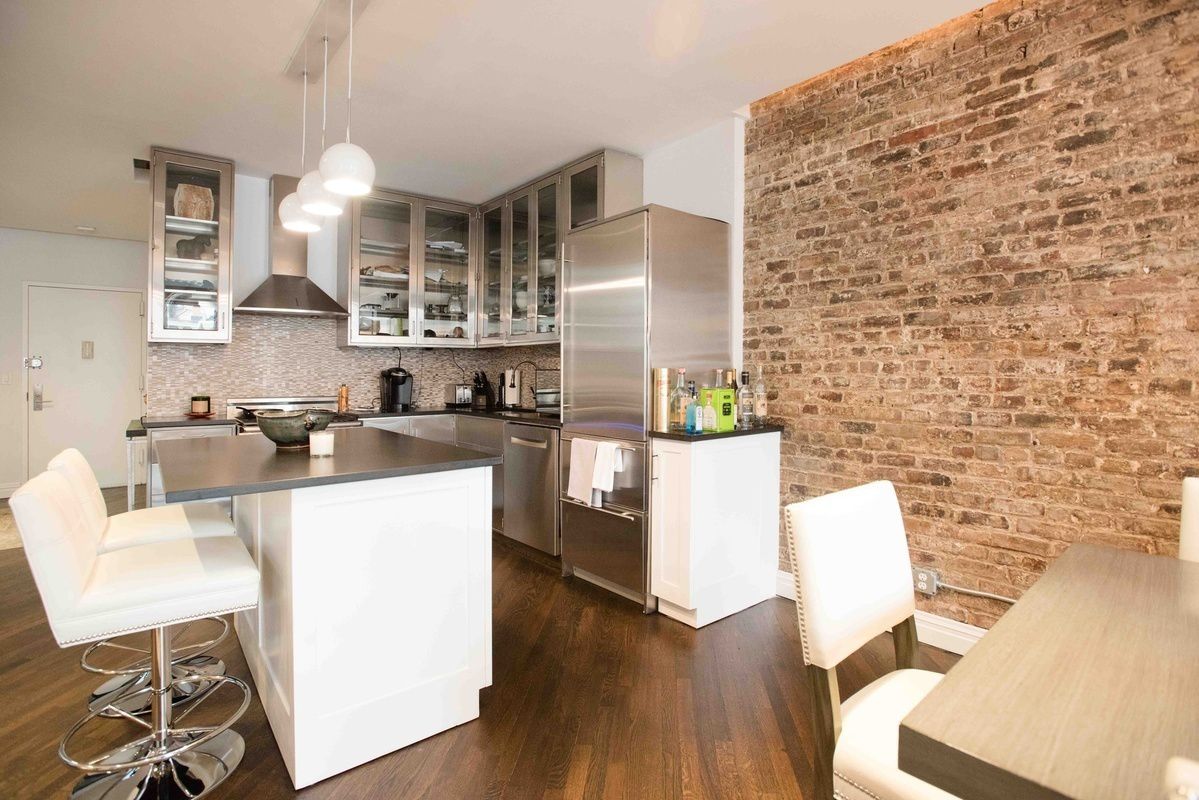 The property was built in 1900, evident in prewar details like the large entry foyer, as well as the exposed brick and working fireplace in the open plan living area. The kitchen, by contrast, is suited to contemporary cooks, with stainless steel appliances and cabinetry, as well as wine fridges built into the island.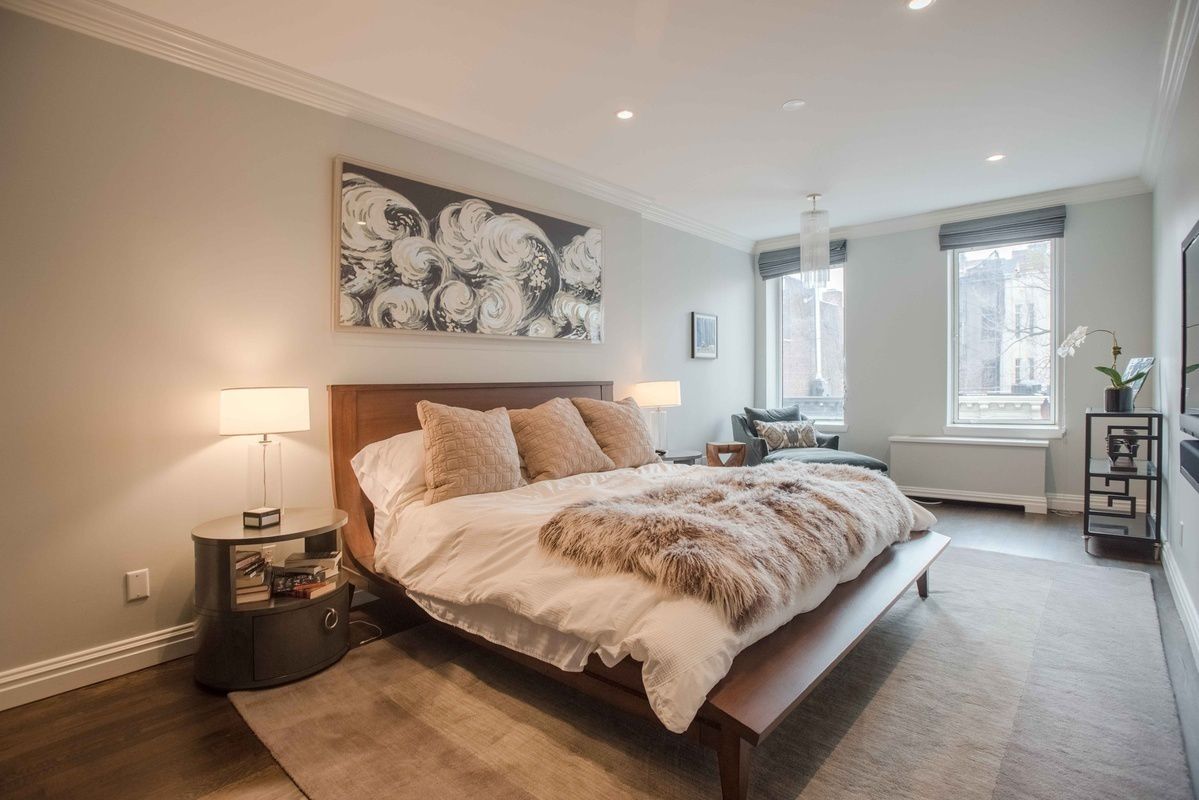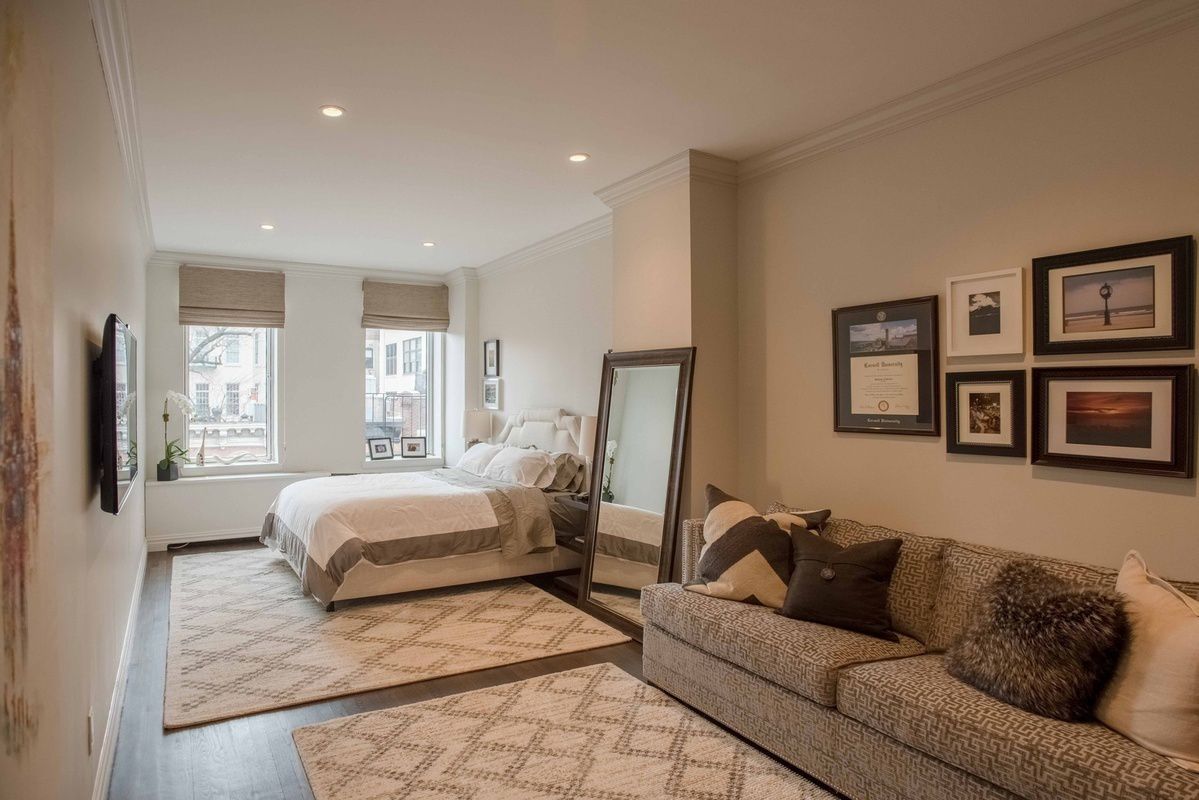 You'll go up a flight of stairs, illuminated by a skylight, to find the bedrooms, both of which look roomy enough to also fit seating areas. There's also an office area, as well as an in-unit washer and dryer.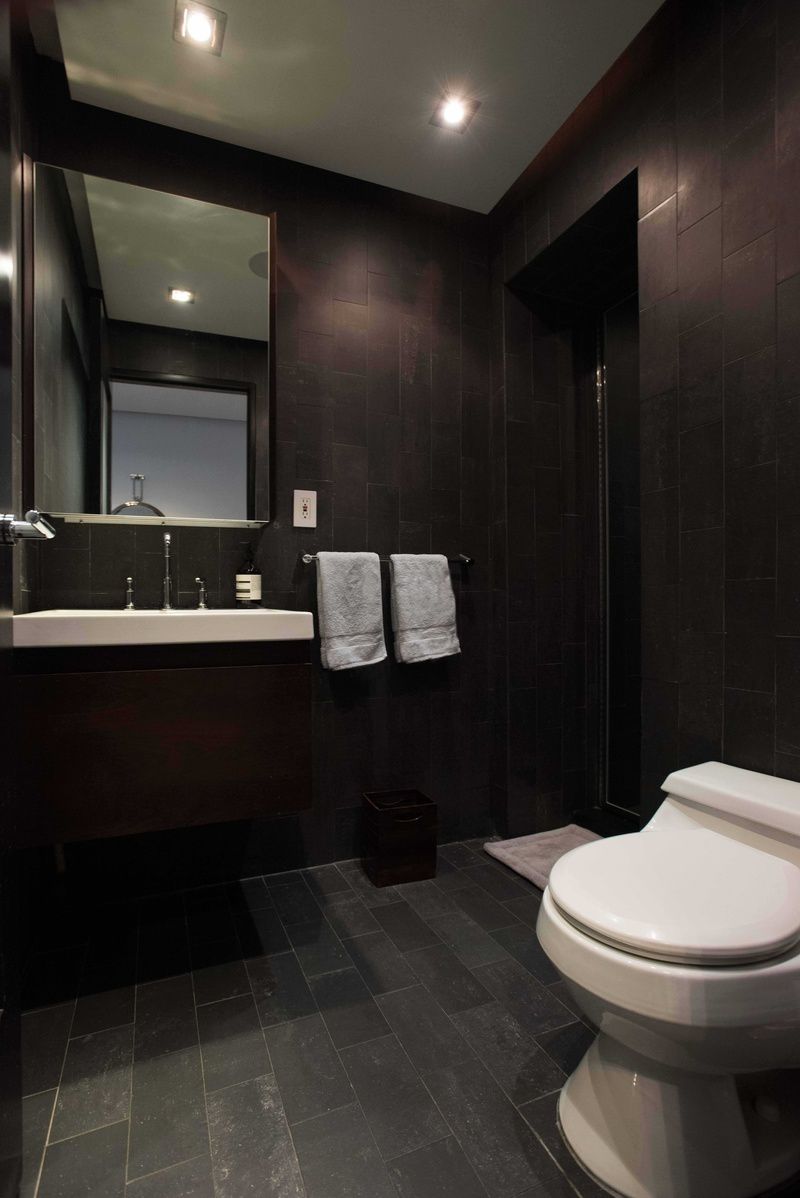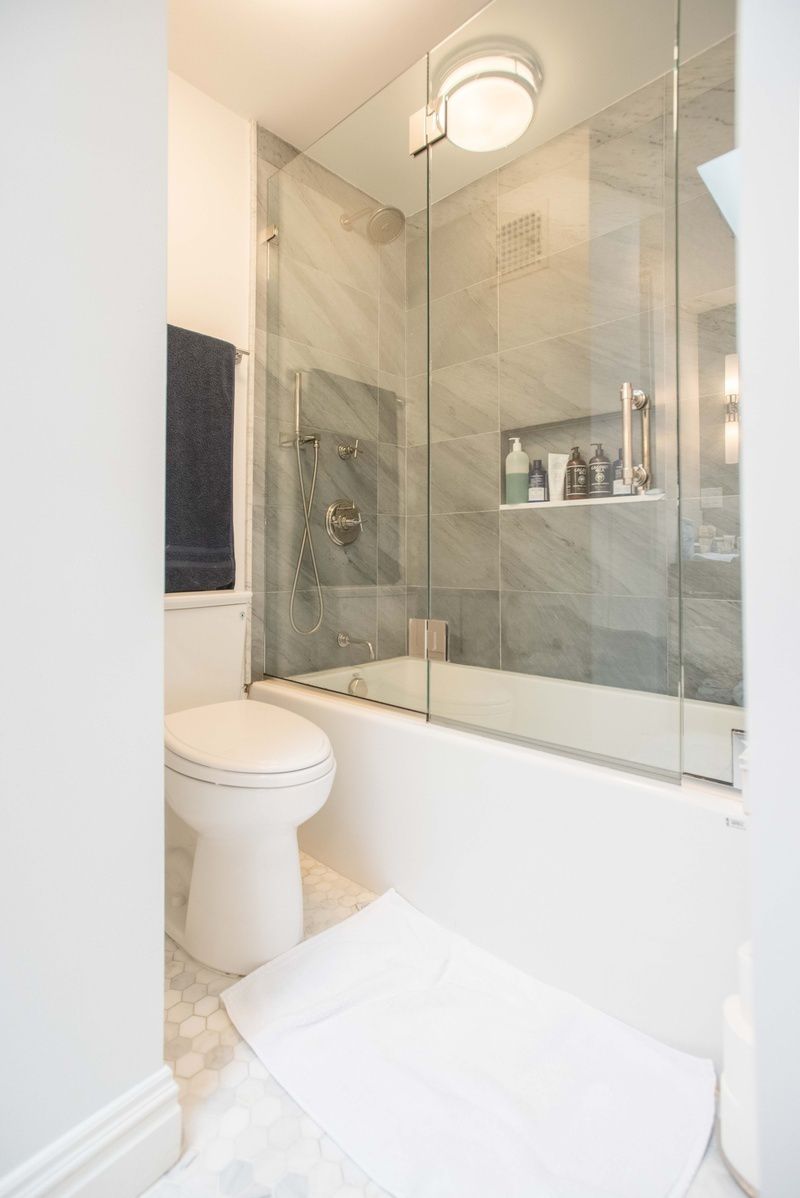 The two bathrooms, with dark and light aesthetics, make for an interesting contrast; in an unusual touch, one of them includes a steamroom—a great feature for this time of year. Given the building's age, it isn't packed with new amenities beyond a bike room and additional laundry facilities, but the apartment seems well-equipped enough on its own.