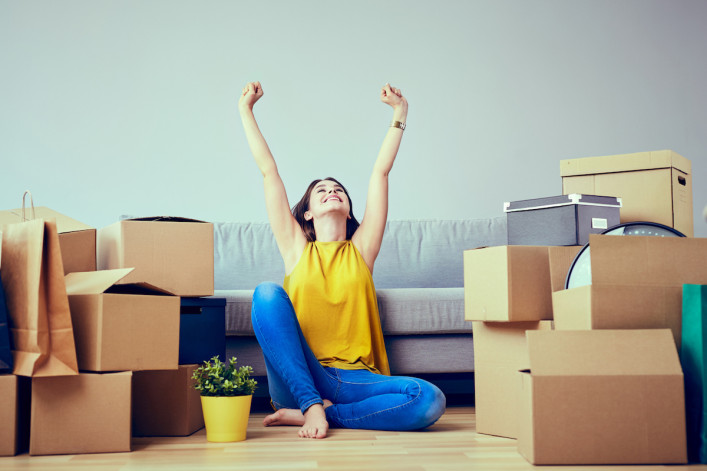 My friend told me an apartment was available in her building and introduced me to her landlord so I could see it. I loved it, and immediately put in an application. Now I'm being told that I have to pay a broker's fee, though I was never even in contact with one. This just seems wrong. Is there anything I can do to avoid it?
For some renters, working with a broker is beneficial because they help you vet apartments and neighborhoods, and navigate other complicated parts of NYC real estate. 

But looking to save money on a broker's fee, which can run between 12 to 15 percent of the annual rent, is completely understandable. It's painful to have an additional cost on top of the thousands of dollars you'll need to shell out before you even set foot into your new NYC apartment—and it would sting even more if you found the place on your own. So what gives? Do you owe a broker's fee if you find the apartment on your own?

"The general rule is a broker earns a commission when he or she produces a lessee, or tenant, who is willing and able to enter into a lease on terms acceptable to the landlord," says Justin Brasch, a NYC landlord-tenant and leasing attorney. 
---
[Editor's Note: Realty Bites tackles your NYC rental questions. Have a query for our experts? Drop us an email. We respect all requests for anonymity.] 
---
But if you find an available apartment, and the landlord has a broker, and depending on the contract the broker has with the landlord, you might find yourself on the hook even though you did all the legwork.
 
"They can create an agreement that says they want a broker's fee no matter how the apartment is leased," Brasch says. "They could write that in the brokerage agreement and be clear about what the terms are."

But wait, there's more: A written commission agreement between the landlord and broker "is preferable, but it's not required," Brasch says. That means that, under the law, licensed real estate brokers and salespeople can have an oral agreement with a landlord.
If that's the case, you may have a bargaining chip as "they're going to have to prove that in court," Brasch says, which will obviously be much harder to do than something in writing. 
"The broker earns the commission when they produce someone who is ready, willing, and able to enter into a lease on terms that's acceptable to the landlord," Brasch reiterates. "In this case, they didn't." 
But speaking from experience—you do run the risk of not landing that new apartment if you decide to fight the broker's fee, especially if there's competition for the apartment. You might find out that the landlord decided to rent to someone else (and that someone else is paying the broker's fee). So you can try to negotiate a cut to the broker's fee while making a good case for yourself as a desirable tenant, but prepare a fallback plan if things don't go your way.
Get thee to a no-fee 
If a broker's fee is a deal breaker for you, you can look for a no-fee apartment. There are still plenty of no-fees on the market now in NYC, especially on the higher end of the market, thanks to an oversupply of inventory. Be sure to check out Brick Underground's list of the eight best websites for finding a no-fee rental apartment to help you avoid that expense. 
Brick Underground articles occasionally include the expertise of, or information about, advertising partners when relevant to the story. We will never promote an advertiser's product without making the relationship clear to our readers.