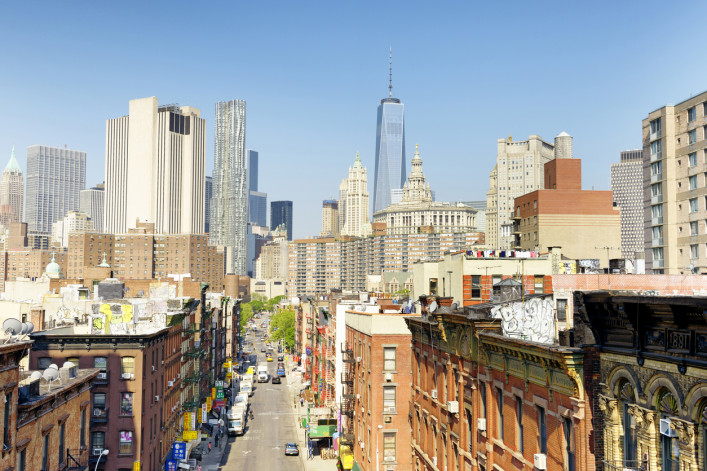 If you're a renter signing a new lease now and you don't get some kind of concession, you can blame it on the buyers who are camping out in the rental market.
While close to half of all new leases still come with some kind of concession, market share of Manhattan landlord concessions in January declined year over year, after 43 consecutive months of increases, to 44.5 percent, down from 49.3 percent, according to the latest Elliman Report for Manhattan, Brooklyn, and Queens rentals. 
"The underlying driver is the sales market slowdown," says Jonathan Miller, president of real estate appraisal firm Miller Samuel and the author of the report. Buyers are spooked by changes in the tax code and are putting purchases on hold, choosing to rent instead. That disruption, coupled with an influx of high-end inventory, is sending rents higher in Manhattan and Brooklyn, and could signal that concessions may be peaking in those boroughs.
Miller cautions that "one data point doesn't make a trend" and that "there's been tremendous consistency" in the increase of leases with concessions, which are typically a month or two of free rent, or involve the owner paying the broker's fee.
"The trend could continue but it's too early to tell," Miller says.
In Manhattan, the median rental price rose 4.6 percent year over year to $3,425. The vacancy rate fell to a very tight 1.65 percent, and the number of new leases declined 7.9 percent.
A decline in new leases actually signals stability in the rental market. And new leases fell much more dramatically in December for Manhattan: 38.5 percent.
"When I see a decline in new leases, it means rising renewals," Miller says. Tenants are choosing to stay in place—for a variety of reasons, including the high cost of moving. What's hidden in these numbers are the new rents—it's impossible to tell whether tenants are renewing at the same rent, or rents that are higher or possibly lower. 
So owners are the winners here. "Landlords are successful in retaining tenants, they are the direct beneficiaries of cooling sales market," Miller says.
In Brooklyn, the market share of landlord concessions declined marginally year over year, after 35 consecutive months of increases to 47 percent, down from 47.5 percent. Median rent rose 3 percent to $2,832. The number of new leases rose 5.5 percent
Queens is seeing a rise in new development, which is pushing up rents. However, the percentage of new leases with concessions increased for the fifth consecutive month, to 58 percent from 50.8 percent, and the number of new leases increased for the seventh consecutive month. 
Median rent increased 6.2 percent to $2,815. The number of new leases was up 4.6 percent and inventory declined 19.6 percent.
Brick Underground articles occasionally include the expertise of, or information about, advertising partners when relevant to the story. We will never promote an advertiser's product without making the relationship clear to our readers.