New Yorkers never tire of lamenting when their favorite boutique or shop is transformed into a Duane Reade of Starbucks. The trick to avoiding that: supporting the smaller shops around the city. Luckily, it's pretty easy to put our money where our mouths are and shop locally. Small Business Saturday (started by American Express seven years ago), which immediately follows Black Friday, is a way to bring some love to non-chains, and with this in mind, we present our picks for local stores worth checking out. Most are home goods-focused, but all are great for holiday gifts.
Magpie
This small Upper West Side spot has got lots of home decor items, like candles and bowls, which are locally crafted and eco-friendly. Owner Sylvia Parker previously worked as a buyer at the American Folk Art Museum and at South Street Seaport gift shops before opening the store, and her taste shows.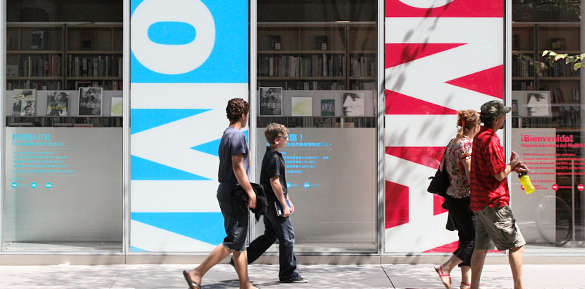 MoMA Design Store
Of course the Museum of Modern Art's design stores would have cool, well-designed gifts. Some of our favorites are the glassware and the seating options, but there's a ton of stuff worth checking out at all price points (and two locations for browing—one near the museum in midtown and one in SoHo). In fact, it would be easy to blow your whole holiday gift budget here.
Canvas Home
This home goods favorite, with a focus on sustainabiity, has a sister store in London. The New York location is located on Broome Street in SoHo. While you can find some of their stuff online (and across the pond), this is the only local spot to visit if you want to feel and see their furniture, decor items and tablewares for yourself.
Sprout Home
If you're thinking of gifting someone a plant or a gorgeous flower arrangement, consider checking out this Willamsburg spot, where an in-house designer creates custom bouquets. 
BEAM
The home decor items, furnishings and accessories at this Williamsburg spot are all about color and whimsy.  And they've got stuff that runs the gamut in terms of price and practicality, so there's likely a gift for (almost) everyone on your list.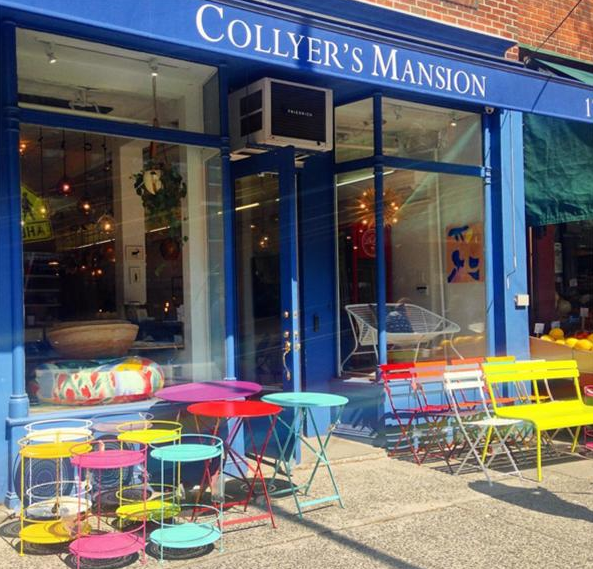 Collyer's Mansion
First, we have to give credit to the name of this Brooklyn Heights spot (its an ode to the city's most infamous hoarders). The store itself is an oft-changing mix of artisan-made goods with everything from the ever-popular mid-century style furnishings to pillows, fabrics and more.
Home of the Brave
This Greenpoint shop specializes in wares from local artists and artisans. Expect ceramic mugs, fashionable pillows and more beautiful pieces to brighten up (or at least chic-ify) your apartment. The owners are also responsible for Wolves Within, a clothing boutique located around the corner.
Tarzian West Houswares
If you're looking to buy some kitchen gadgets, go no further than this Park Slope spot. You can go for the more traditional and practical items, like a KitchenAid mixer, or more artistic and kitschy pieces like retro-style dish towels and 1950s clocks. This is one of those places where you'll find something for (nearly) every one on your list, whether they're into cooking or want to get into it.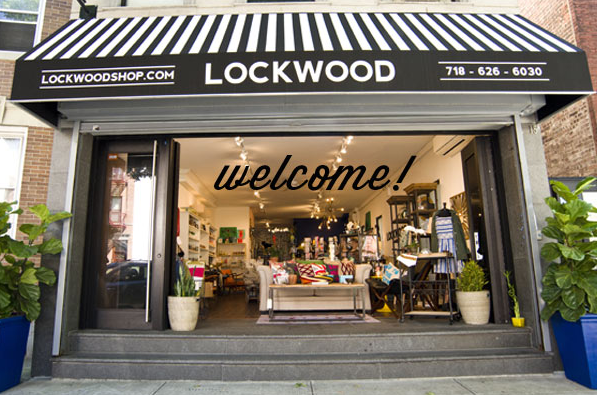 Lockwood
You didn't think we'd leave Queens off the list, did you? This Astoria spot is a home-goods boutique, with plenty of gifts for under $50 (dishware, glassware, textiles and more), and items that celebrate Queens, like handmade vintage Astoria maps. 
Holiday markets
We here on Brick are big fans of holiday markets. Aside from the fact that they're usually filled with handcrafted finds you can't find elsewhere, there's something so charmingly European about walking through them, hot chocolate in hand. Columbus Circle, Grand Central, and Bryant Park may be the most famous, but there are plenty of others, too. We suggest you take a stroll through at least one before Christmas.