When considering a move to a certain area of the city, it makes sense to check out neighborhoods that are near each other. Often the neighborhood next door will offer similar advantages (or drawbacks) to the one you're most interested in, but a few blocks or a single subway stop can also mean major differences. Here, we take a highly subjective look at Brooklyn neighborhoods Kensington and Flatbush, which share a border.
Which is why we decided to have the two neighborhoods face off. Other articles in our Neighborhood vs. Neighborhood series include Park Slope vs. Windsor Terrace, Tribeca vs. Battery Park City, Washington Heights vs. Inwood, Astoria vs. Long Island City and Astoria vs. Forest Hills.
Neighborhood identities are a contentious thing, and everything's up for debate, down to even the neighborhood boundaries (the city doesn't maintain official geographical borders, or even neighborhood names), so if what follows doesn't square with what you think about these places, by all means, chime in down in the comments. 
Ditmas Park
Neighborhood boundaries: From Coney Island Avenue to Ocean Avenue and from Avenue H to Prospect Park
Median sales asking price: $1,575,000
Median asking rent: $2,050
Living: Ditmas Park is one of Brooklyn's, if not New York City's, most beautiful neighborhoods. Known for its large—or from a non-suburbanite's perspective, enormous—houses, the area until recently called Victorian Flatbush is actually largely built in the Colonial Revival style. In any event, the houses are elaborate, many with turrets, wraparound porches, and stained-glass windows, surrounded by lawns and sometimes carefully sculpted shrubbery, and those in the neighborhood's three historic districts especially draw architectural tourists from around the city and beyond.
In the spring, the quiet streets where the houses sit are a divine show of flowering trees and spring bulbs. In the fall, the trees put on a memorable display, as do many of the homeowners, who go all out for Halloween. The feeling can be downright suburban, but old, Northeastern suburban, not tract houses and cul-de-sacs suburban. But then, no matter where you are, the Q and B trains are a short-to-moderate walk away.
Discover off-market properties in your dream neighborhood that perfectly suit your needs and budget.  Meet and deal with sellers before their apartment hits the market.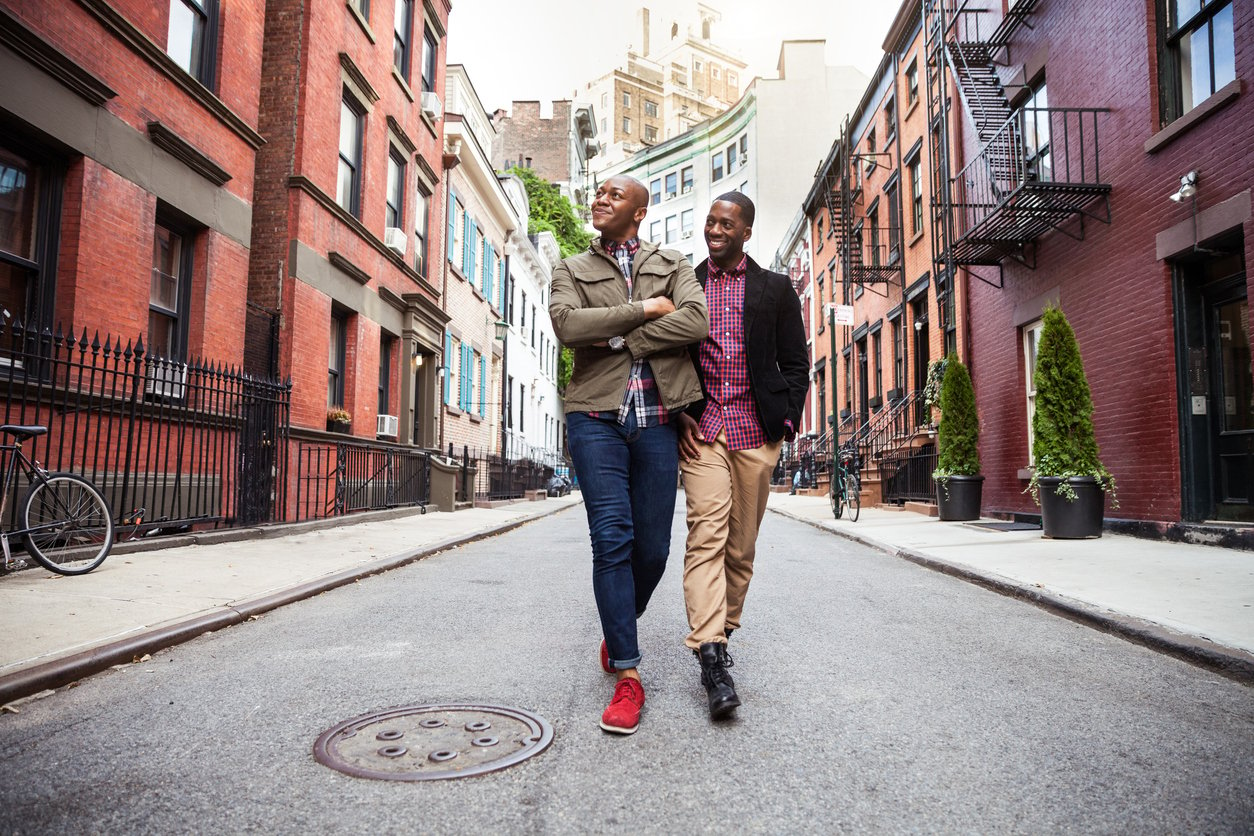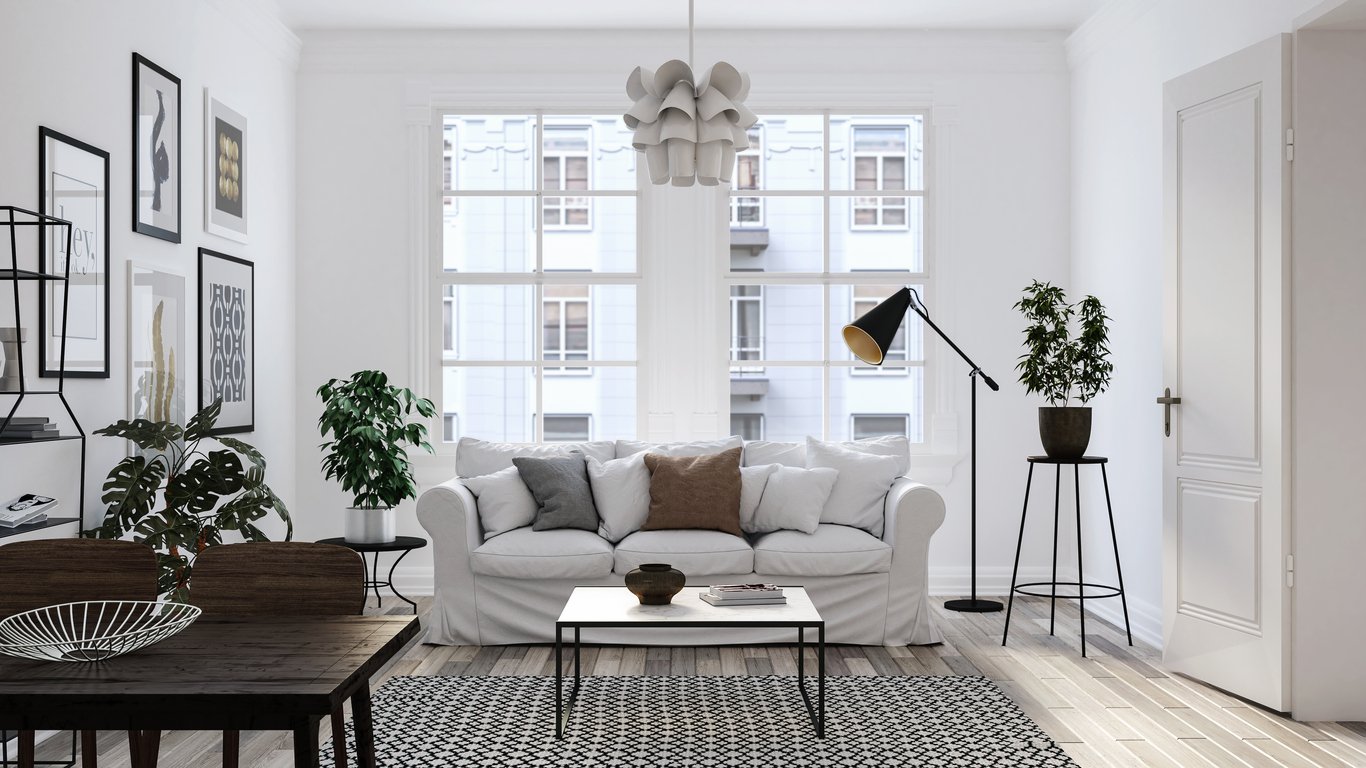 Let Triplemint's off-market team give you exclusive access to apartments and houses in your price range and desired neighborhood that no one else has seen. More options, less competition, no bidding wars. 
The neighborhood was by some measures the most racially and ethnically diverse in the city in 2005, and though white professionals are arriving in droves, it remains a polyglot community at the intersection of several ethnic enclaves, with established immigrant communities living elbow-to-elbow with more recent newcomers, from the U.S. and overseas, and New York natives.
Housing: In addition to the stately single-family houses, you'll also find some cut up into apartments, especially outside the historic districts, and many six-or-so-story brick apartment buildings, mostly dating from the early 1900s into the 1960s. Some of these are rent-stabilized rental buildings that are more and less gradually going market-rate as landlords get long-term tenants out, and many others are co-ops. Condos are relatively rare in the neighborhood.
Of the single-family houses, some have been restored to their original glory and include stained-glass windows, intricate wood flooring, and multiple fireplaces, whereas others are more rough around the edges, or just plain rough. 
Sales prices have increased by three quarters what they were five years ago, according to the New York Times, but the $600 per square foot average is still much less than the prices of sought-after Brooklyn neighborhoods such as Park Slope and Williamsburg. Still, those square feet add up quick when you're talking about a three-story eight bedroom mansion. And while a few years ago it was possible to get a two-bedroom co-op for less than $400,000, those days are now very much over.
Eating/shopping: Cortelyou Road, one of three commercial strips in the neighborhood, was once sleepy, but is now bustling with high-end restaurants and bars. Popular restaurants include the Farm on Adderly (a farm-to-table place that's known to attract business from outside the area), Purple Yam (Filipino/Asian fusion), Cafe Tibet (cheap Tibetan food in tight quarters), and Mimi's Hummus (Israeli, also in a snug package). Sycamore is a lively cocktail bar that hosts regular events, and Bar Chord is a craft-beer place with low-key live music. 
For practical needs, Cortelyou is also home to a Key Food, the Flatbush Food Co-op, and Greenfield Pharmacy. Recent arrival Tribeca Pediatrics caters to the increasingly affluent new arrivals. And a weekly farmer's market is a draw, and a legacy of an early 2000s push to attract new businesses and residents to the area.
Coney Island Avenue is Main Street for the neighborhood's Pakistani community, and in addition to small Pakistani shops, professionals' offices, and mosques, it has a number of sweet shops and steam-plate restaurants serving up South Asian halal standbys. 
Newkirk Avenue to the south is quieter, but also offers stores, restaurants, and cafes for people with a variety of needs and budgets. To the north, Church Avenue is bustling, and includes a dizzying selection of green grocers, as well as short-order West Indian restaurants catering to the neighborhood's Caribbean community, Mexican delis and restaurants, and a cluster of fancy restaurants and cafes near Coney Island Avenue.
Transportation: The area is served by the Q and B trains, making for a relatively quick commute to Manhattan (about 40 minutes to Midtown), unless there's train trouble... which of course is a big if.
Area gems: In addition to the green space of the residential streets, Ditmas Park is a long walk or a short train ride from Prospect Park, the south end of which offers the LeFrak at Lakeside ice  and rollerskating rinks, the Tennis Center, soccer fields, and Drummer's Grove (where actual drumming does occur). The grand, recently reopened Kings Theatre on Flatbush Avenue hosts concerts and performances.
The vibe: You'll find old timers who grew up in the area and then raised their kids (who then raised their kids) in their rent-regulated apartments and enormous houses, young families in search of more space and a slower change of pace, and young professionals who want a deal and are more interested in quality of life than clubs and galleries.
Local celebrity: Michelle Williams famously bought an eight-bedroom fixer-upper mansion in the area for $2.5 million in 2015. Work is ongoing. 
Kensington 
Kensington boundaries:  From Caton Avenue to 18th Avenue, and from McDonald Avenue to Coney Island Avenue
Median sales asking price: $1,049,500
Median asking rent: $2,100
Living: Kensington takes its name from the west London area, but it is more down-to-earth than it is posh. Largely residential, its streets are narrower than those in Ditmas Park, but still quiet and a pleasure to walk. Homeowners take varying levels of interest in their landscaping, and there is some quirky lawn art to be seen as well.
One of the hallmarks of Kensington is its diversity. Several immigrant communities call it home (Pakistani, Mexican, Latin American, Chinese), Orthodox and Hasidic Jews live in the area, and Brooklyn's Little Bangladesh is centered around the neighborhood crossroads of McDonald and Church avenues. There's also an eastern European population in the area. Polish and Ukrainian businesses, including grocery stores, pharmacies, clothing stores, and restaurants, can be found along Church Avenue.
In warmer weather, the neighborhood hosts several street fairs with wares and performances reflecting its international population.
Housing: You won't find blocks as grand and magical as those in Ditmas Park, but the 'hood immediately to the west is rich in single- and two-family houses that, by New York standards, aren't so small.
Architectural styles and materials are diverse, to say the least. The houses often have front yards and porches, and while most Ditmas Park houses stand alone on their lots, many Kensington houses are attached. 
Kensington is also home to many apartment buildings, some prewar and mid-century brick six-story buildings, and some newer and taller. Again, condos exist, but co-ops are more predominant. Grand, prewar and mid-century apartment buildings line Ocean Parkway, which is a major thoroughfare, and also has the first dedicated bike path in the U.S.
Prices in the neighborhood surged early in 2017, but have since taken a dive to 2015 levels, but they're still 38 percent more than what they were just a few years prior to that, according to the Times, meaning the neighborhood could be on the cusp of, or in the midst of, the kind of intense price surge that Ditmas Park has had in the past few years. For the time being, though, that rate of increase is behind Brooklyn and the city.
Eating/shopping: The main drag of Church Avenue is no Cortelyou Road, but it has the strip matched for practical purposes. In addition to two 99 cent stores, this piece of Church has two well-stocked grocery stores, Carnival Fresh Market and Isaac Apple Farm and Market, selling fresh produce, gourmet items, and other essentials. The full-on supermarket of Foodtown at McDonald and Albemarle is another option.
Church Avenue is also home to multiple pharmacies, nail salons, a butcher, discount clothing stores, and a Kumon Math and Reading Center.
Dining and drinking options are fewer here, although Ditmas Park is a nice walk away in good weather. There are no "up-and-coming" or buzzed-about restaurants, but there is decent Thai food at To Be Thai and Sawasde, celebrated pizza at Korner Pizza on Church, Japanese at Sake Sushi, and Bangladeshi food on McDonald. Also, the diner Faros is a neighborhood standby offering reliable diner fare. 
Watering holes are few and far between. Denny's, right at Church and McDonald, is a remnant of the neighborhood as it used to be, serving up cheap mugs of beer beer, with sports on the TV and free food on occasion, while Church Bar down the block, draws an eclectic, mature crowd, and hosts live music.
It's not fancy, or a shopping or night-life destination, but it gets the job done. 
Transportation: The hero subway lines for Kensington are the F and the G, both of which stop at Church Avenue. (Walking or taking the bus to the Q in Ditmas Park is also an option.) The bright side: the G is handy for getting to Brooklyn neighborhoods such as Fort Greene and Williamsburg, and even Queens' Long Island City, and if either train goes express, it's stopping at Church Avenue. Also, it's far enough out that you can get a seat before all the Park Slopers need to get on. 
Less great: The F is often effed, and its many stops make it very local.
Living in Kensington means you'll probably come to learn and love some bus lines: the B67 and B69 will take you north into Windsor Terrace, Park Slope, and eventually Downtown Brooklyn. The B35, which runs seemingly constantly, will take you across town to Sunset Park in one direction, and Flatbush, East Flatbush, and Brownsville in the other. 
Area gems: Kensington is close to Prospect Park as well, although you have to hop a bus or bike to get there. The neighborhood is also home to Kensington Stables, which houses the horses that traverse the park. Pro tip: you can have your kid trop up and down a side street on a pony for a small fee. The old-school slot car racing joint Buzz-a-rama is another family favorite.
Greenwood Cemetery, which is stunning throughout the seasons, is also nearby, and trolley tours are offered regularly there. The Russian bathhouse Brooklyn Banya is located on Coney Island Avenue, on the Kensington side. 
The vibe: Overall, it's a low-key, mixed area where a stunning variety of people live with, and among each other—and like it that way. 
Local celebrity: A member of the band Arcade Fire just bought a house in the area, so perhaps it's only a matter of time before Kensington gets fully Ditmas Parked.
Brick Underground articles occasionally include the expertise of, or information about, advertising partners when relevant to the story. We will never promote an advertiser's product without making the relationship clear to our readers.