Astoria and Forest Hills are off the same subway line in Queens, but that's where similarities for the two Queens neighborhoods seems to end. Astoria attracts a younger, partying crowd thanks to its restaurants and bar scene, while Forest Hills is family-friendly and predominantly residential, with the exception of one main thoroughfare.
But vibe aside, you would end up paying similar amounts to live in either place. Rents and prices are nearly equivalent. And both areas have deep-rooted histories, plus a variety of options for shopping and dining, and have large public parks.
Which is why we decided to have the two neighborhoods face off. Other articles in our Neighborhood vs. Neighborhood series include Park Slope vs. Windsor Terrace, Kensington vs. Ditmas Park, Tribeca vs. Battery Park City, and Washington Heights vs. Inwood, and Astoria vs. Long Island City.
So if you're considering a move to Queens, read on to see what sets these two destinations apart, and if either matches your NYC lifestyle.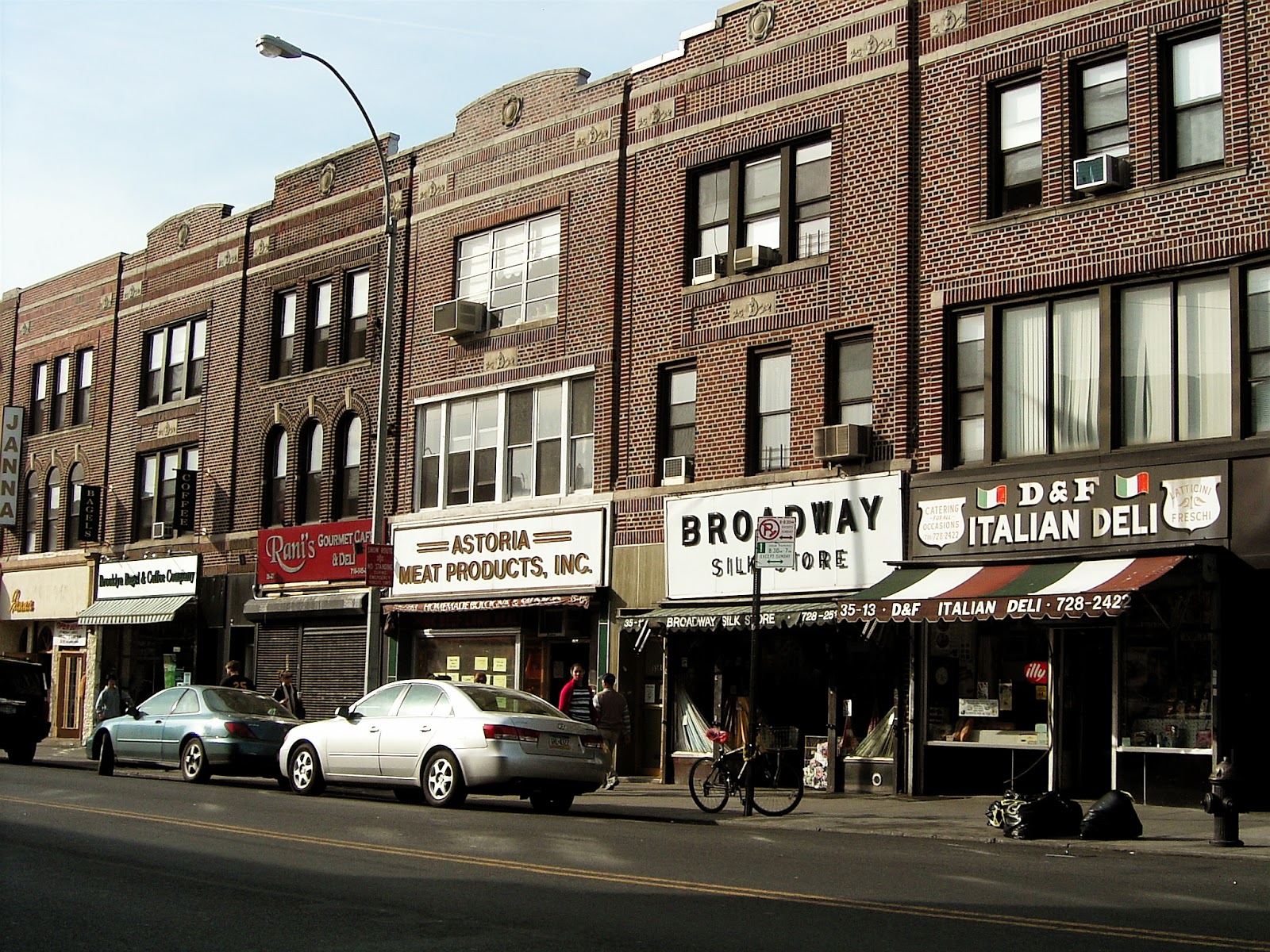 Astoria
Neighborhood boundaries: From the East River to 49th Street, and from 36th Avenue to 20th Avenue
Median sales price: $475,000
Median rent: $2,167
Living: Living in Astoria is a true multicultural experience—the neighborhood was settled by Dutch, German, and English immigrants in the 17th century, followed by Irish immigrants in the 19th and 20th centuries, then waves of immigrants from Greece and Croatia in the 1960s. 
Today, those communities still thrive here, along with a large Central American community, plus a considerable Middle Eastern population, with immigrants from countries like Lebanon and Egypt drawn to "Little Egypt" on Steinway Street, between 28th Avenue and Astoria Boulevard. There you'll find Egyptian-style lounges and restaurants.
The neighborhood is also rich in art and history—museums here include The Noguchi Museum, founded and designed by artist Isamu Noguchi. Just a short walk from the museum is Socrates Sculpture Park, on top of a former landfill. About a 15-minute walk away is where you'll find Astoria Park, with front-row views of Randall's Island and Manhattan, and the largest swimming pool in the city. Across the neighborhood, you'll find the Museum of the Moving Image, near Kaufman Astoria Studios—where shows like "Sesame Street" and "Orange Is The New Black" are filmed. 
Public schools in the area are generally highly rated, including the Baccalaureate School for Global Education, which is ranked as the 12th best public high school in New York. There are three branches of the Queens Library. The neighborhood is served by Mount Sinai Queens, located on 30th Avenue and Crescent Street.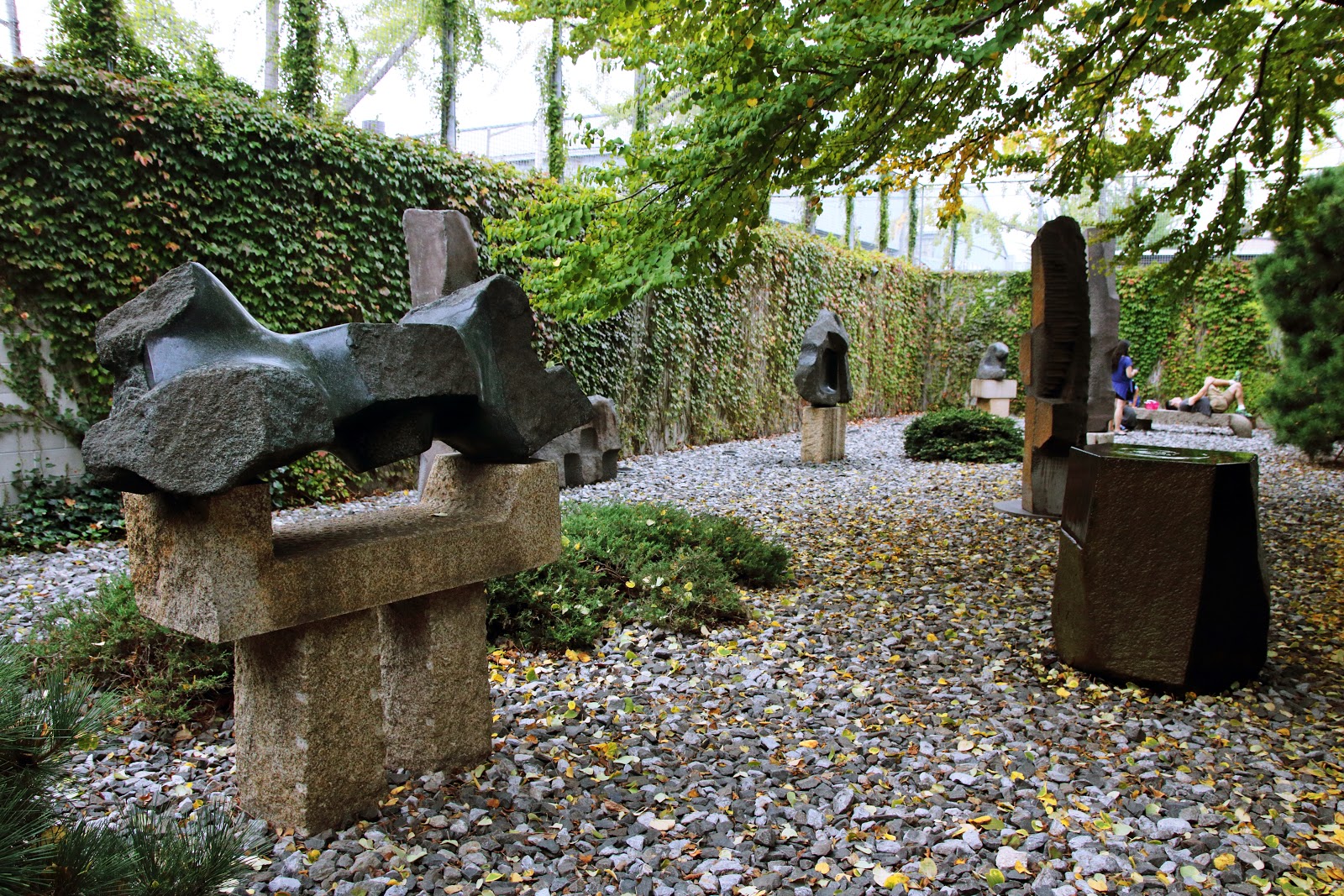 Housing: Astoria's housing stock is predominantly single- and multi-family houses, from one to six families. As you move towards the Ditmars area, it's mostly single- and two-family homes. There's also some larger apartment buildings, especially around 31st to 21st streets, and they are typically about six to eight stories high. 
Eating and shopping: In Little Egypt, Mombar is a local favorite with an entrance decorated with mosaic tiles and an interior to match. They serve pyramids of couscous with leg of lamb and other specialties. The large Greek community is represented by restaurants like Taverna Kyclades and Gregory's 26 Corner Taverna. Other local hotspots include Queens Comfort for brunch in a kitschy atmosphere; Astoria Seafood, where you can get a variety of seafood cooked anyway you like it; and Sweet Afton for burgers in a bar atmosphere. You can't mention boozing and dining in Astoria without The Beer Garden at Bohemian Hall, a neighborhood staple and the original beer garden of NYC. Steinway Street's El Basurero offers Colombian food in an atmosphere reminiscent of a popular chain in Bogota, Colombia. There's also chains like Bareburger, Ample Hills Creamery, and Panera Bread in the neighborhood.
Broadway, Steinway, and Ditmars are the neighborhood's main shopping arteries. You'll find mass stores like Gap, T.J.Maxx, and a Banana Republic Factory store plus local shops like Brass Owl, The Astoria Bookshop, and Lockwood, a boutique selling tote bags and coffee mugs adorned with "Queens" and "Astoria" slogans, and eclectic home decor, books, and toys.
There are many organic markets like GreenBay Marketplace on Broadway, as well as Bravo Supermarket and several Key Foods and C-Towns. An international food hall, World Artisan Market, is set to open later this year.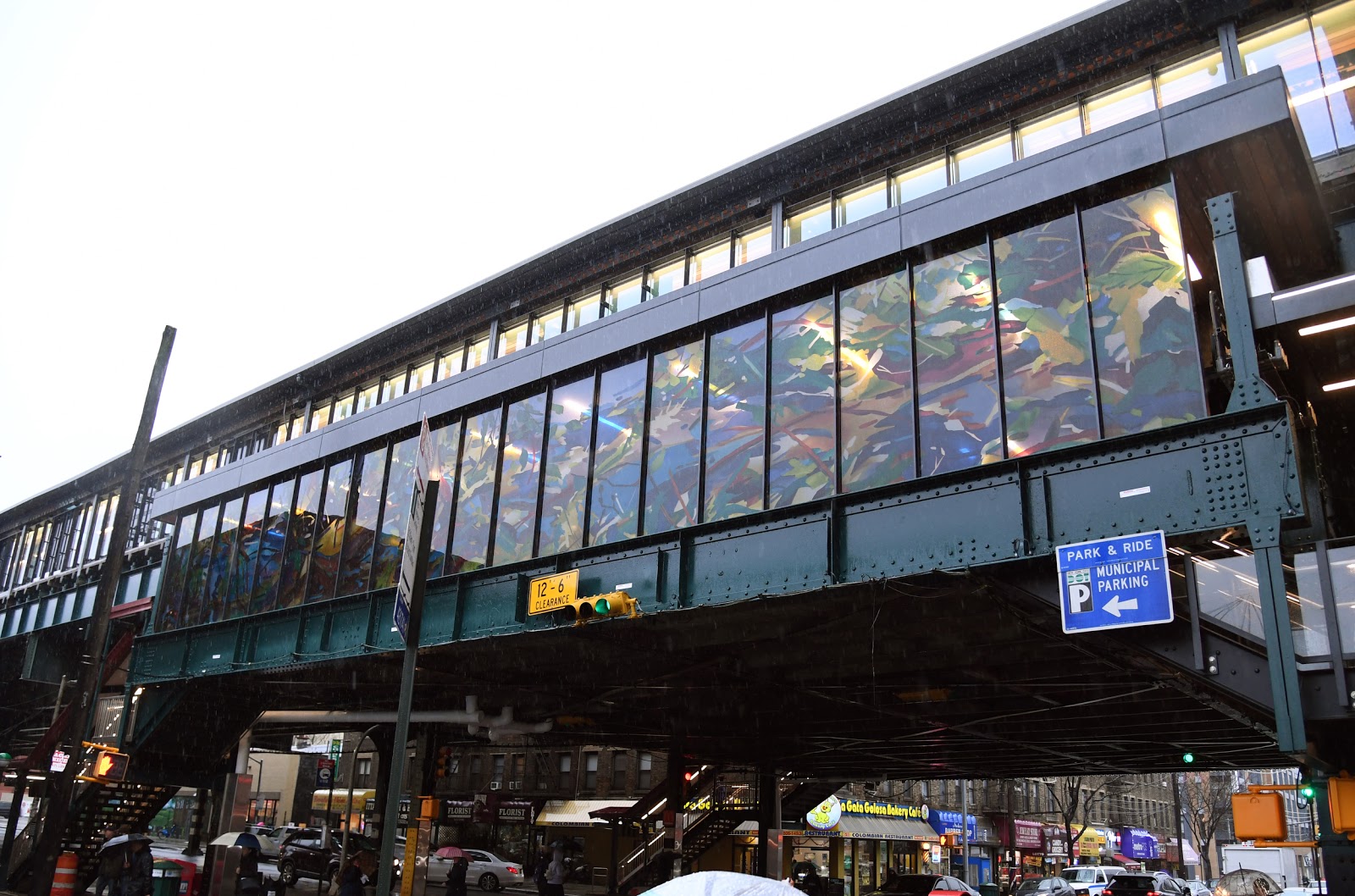 Transportation: Astoria is served by the M and R lines along Broadway, and the N and W lines brings you along 31st Street. It's worth noting that all of the N and W stations were recently renovated.
Area gems: If you're a fan of live music and appreciate a solid cocktail, The LetLove Inn hosts  live, free music throughout the week. There's also Q.E.D., an independent and female-owned and operated arts venue that hosts over 100 events, including classes and comedy shows, each month. For history buffs, there are several historic places around like the Steinway Mansion.
The vibe: There's a mix of recent college grads and young professionals, many of whom are transplants to NYC. Astoria is also very family-friendly, and includes families who have lived in the neighborhood for decades.
Celebrities: Christopher Walken and Tony Bennett were both born and raised in Astoria. If you're lucky, you may spot one of the stars of the many TV shows and movies that are tapped at Kaufman Astoria Studios.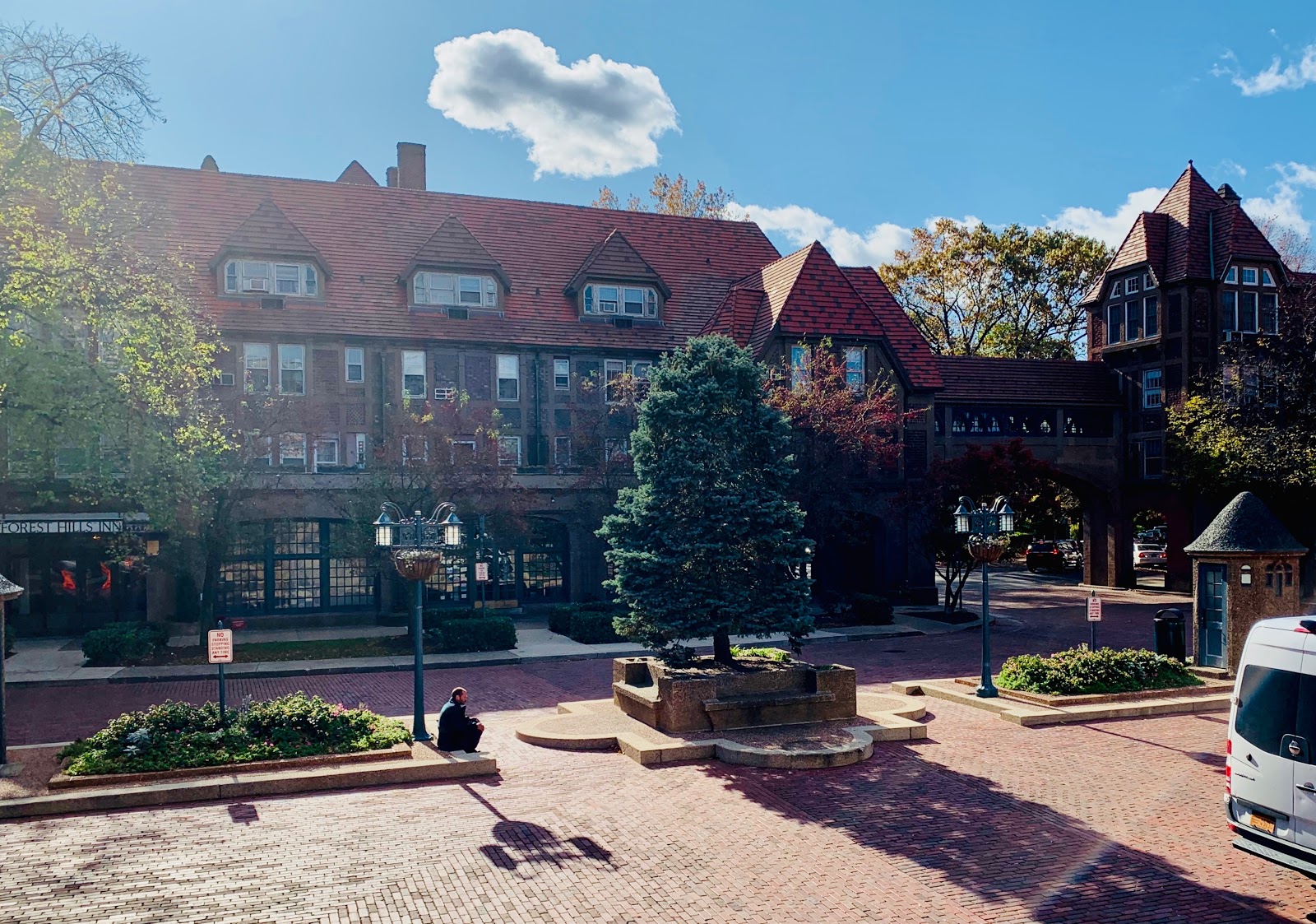 Forest Hills
Neighborhood boundaries: From 102nd Street to Grand Central Parkway from 62nd Avenue to 67th Avenue, then from Grand Central Parkway to Selfridge Street from 67th Avenue to Jackie Robinson Parkway.
Median sales price: $329,000
Median rent: $2,100
Living: Forest Hills offers laid-back and quiet surroundings, at least compared to Astoria. It's mostly residential with a handful of small parks and community gardens including Forest Park, the 10th largest park in the city. Tennis is a way of life in Forest Hills. The West Side Tennis Club moved from Manhattan to the Forest Hills Gardens back in 1914. Then came Forest Hills Stadium, which hosted the U.S. Open and other national championships through 1978. Today, The West Side Tennis Club still operates as one of the country's most historic tennis clubs.
The development of Forest Hills began in 1906 when Cord Development Company purchased six farms. This was followed by Forest Hills Gardens, a private community, mostly constructed from 1910 to 1917. When the Long Island Railroad originally opened a station in Forest Hills, it joined the now-defunct Queens Boulevard trolley line, spurring growth of the neighborhood we know today.
Public schools include Forest Hills High School, whose notable alumni include Jerry Springer, and P.S. 101 The School in the Gardens, in a quintessential school building. There's two Queens Public Library branches in Forest Hills. The neighborhood is served by Northwell Health's Long Island Jewish Forest Hills hospital. 
Housing: The housing stock in Forest Hills is diverse, with high-rise residential buildings, mostly along Queens Boulevard; and smaller five- and six-story prewar and post-war apartment buildings. Many of the apartments in the prewar buildings have large layouts. There's also many Tudor-style townhouses and single- and two-family homes. 
The best kept secret of the neighborhood is Forest Hills Gardens and its multi-million Tudor-style houses that recall an English suburb. It was the first planned garden community in the country and was inspired by the garden city movement in England at the turn of the century.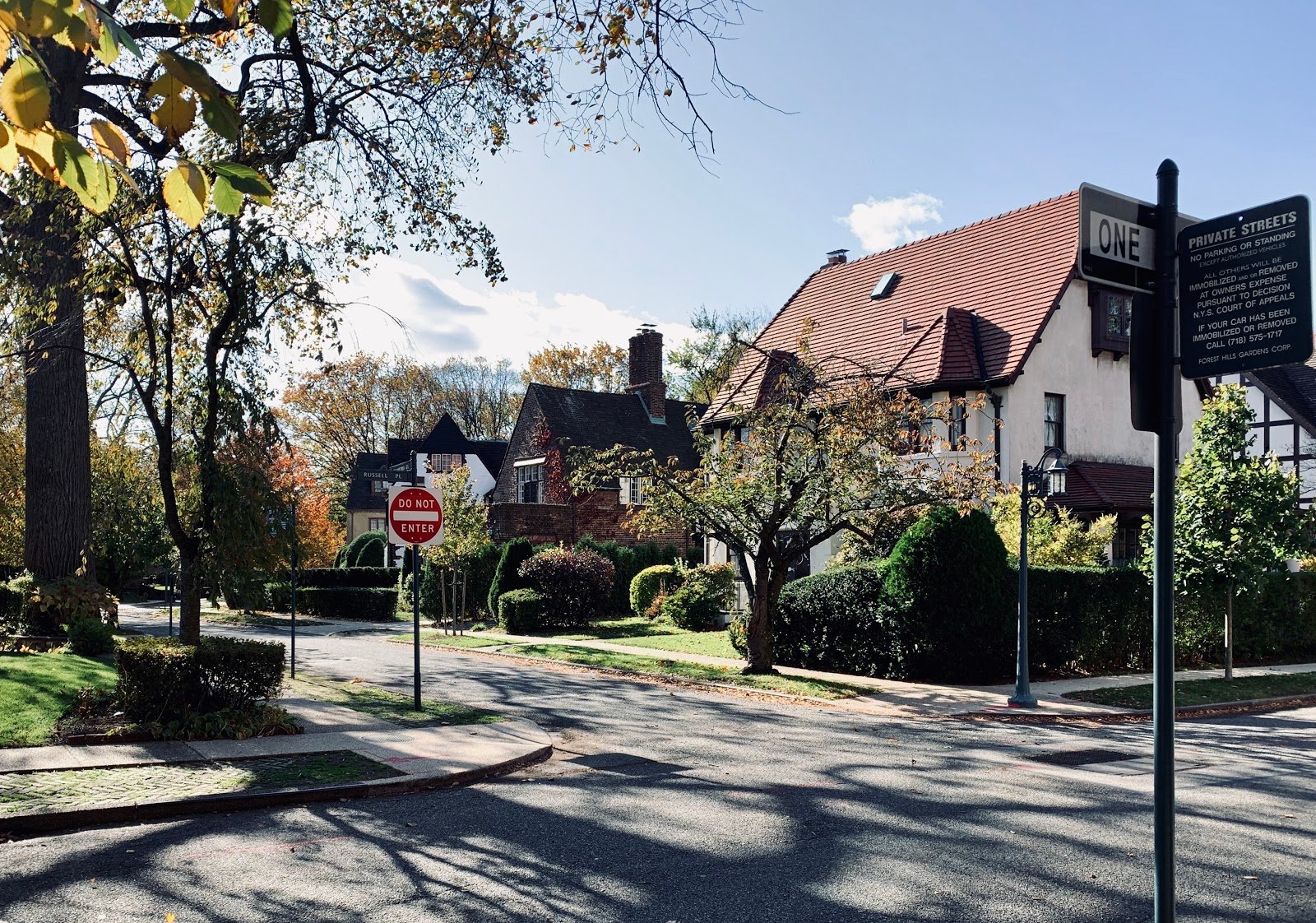 Eating and shopping: Where Astoria has a surplus of bars and restaurants, Forest Hills' main shopping thoroughfare, Austin Street, has more stores, but there's still a solid selection of bars and eateries.
When it comes to shopping, there's Gap, Banana Republic, Ann Taylor, and LOFT factory stores, making it an affordable place to buy clothes. There's also a small-scale Target, Eddie Bauer, and The Children's Place. Grocery stores include Natural Market and Foodtown of Forest Hills. For locally owned shops, there's Bagriculture, where you can buy, sell, and trade designer handbags, and Mr. Vino's Cucina.
When it comes to local eateries, 5 Burro Cafe is a neighborhood favorite, where the frozen margaritas and authentic Mexican cuisine is worth the long wait. Other mainstays include gastropub Station House; El Coyote; Oba, a new but popular Greek restaurant; (aged.); Jack & Nellie's; and Cabana. For cocktails and bar food, Austin Public is a local favorite with a killer happy hour. There's also a Chipotle, Bareburger, and Shake Shack.
If you have a sweet tooth, you have to visit Martha's Country Bakery, a local bakery that also has a location in Astoria, serving up desserts like Mississippi Mud cheesecake, Very Berry Napoleon, and Chocolate Mousse cake.
Transportation: Forest Hills is served by the M, R, E, and F lines, all at the Forest Hills/71st Avenue station. There's a Long Island Railroad station at Continental Avenue and Austin Street.
Area gems: Walking into Eddie's Sweet Shop on Metropolitan Avenue, considered the oldest ice cream parlor in NYC, will take you back in time (even the refrigerator is over 80 years old). Another popular gem is Forest Hills Stadium, where The Beatles, The Rolling Stones, and Bob Dylan performed. Today, it hosts concerts and events during the summer and fall months. 
The vibe: The area is very family friendly—you'll see lots of young couples pushing strollers down Austin Street and going to the park or the year-round farmers market on Sundays. Singles are also attracted to apartments here, where you can get more space for your money than in other parts of the city.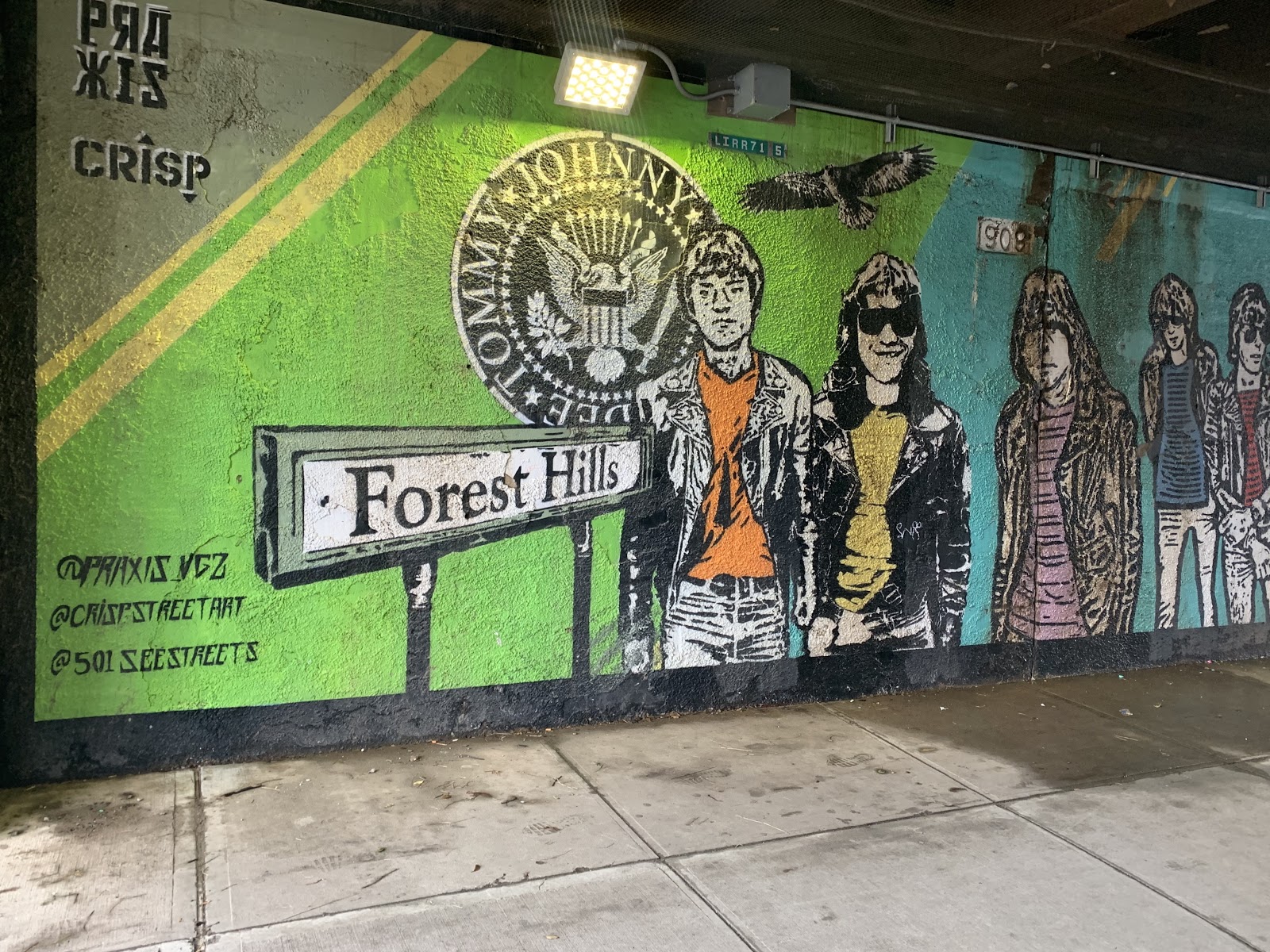 Local celebrity: The Ramones got their start in Forest Hills, and Helen Keller lived here for 21 years—there are murals paying homage to them under the Long Island Railroad underpass. 
Brick Underground articles occasionally include the expertise of, or information about, advertising partners when relevant to the story. We will never promote an advertiser's product without making the relationship clear to our readers.