Astoria and Long Island City share a border, but the two northwest Queens neighborhoods are distinct in many ways. Astoria is home to middle-class families that have put down roots in the area, as well as 20- and 30-something newcomers in search of affordability, while Long Island City is well-known for its abundance of new, luxury high-rises and heavily professional populace. 
There's plenty of overlap, too: Both neighborhoods are home to impressive cultural attractions, as well as excellent restaurants and bars, and both are seeing a rise in rents and sales prices, pushing housing costs ever closer to those of gentrified Brooklyn. 
Which is why we decided to have the two neighborhoods face off. Other articles in our Neighborhood vs. Neighborhood series include Park Slope vs. Windsor Terrace, Kensington vs. Ditmas Park, Tribeca vs. Battery Park City, Washington Heights vs. Inwood, and Astoria vs. Forest Hills.
[Editor's note: This story was originally published in January 2018. We are presenting it again here as part of our summer Best of Brick week.]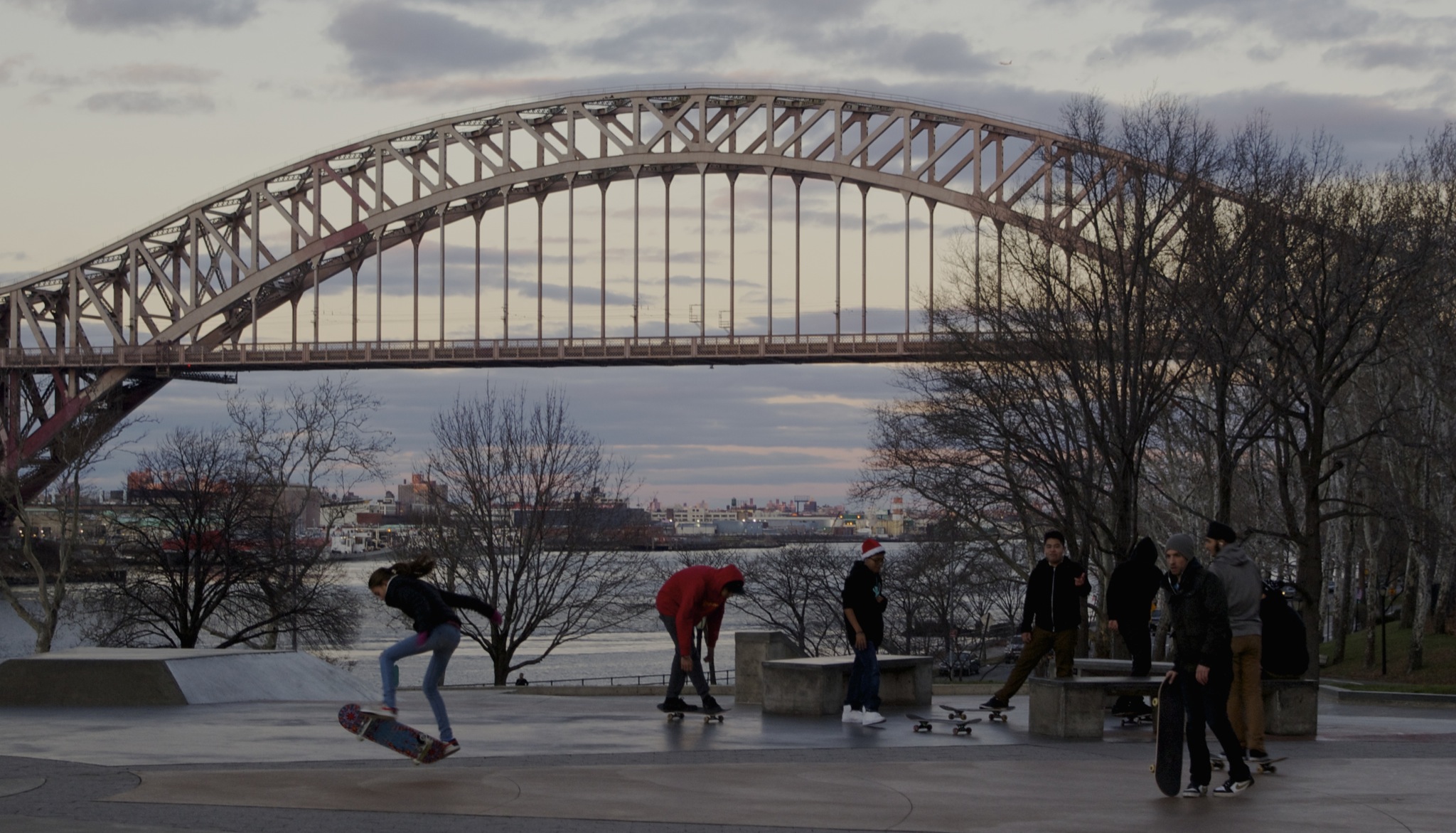 Astoria
Neighborhood boundaries: From the East River to 49th Street, and from 36th Avenue to 20th Avenue
Median sales price: $475,000
Median rent: $2,167
Living: Astoria is less than a 20-minute subway ride from Manhattan, and there is a lot to do in and around the neighborhood. A new ferry stop lets locals take the scenic route into the city, but many prefer to stay put on the weekends, hitting up one of the dozens of restaurants, bars, and cafes, taking a jog around 60-acre Astoria Park, or visiting cultural attractions such as the Museum of the Moving Image.
Astoria is known for its Greek community, and you likely won't find better Greek eats anywhere else in the city. But like much of Queens, the neighborhood is diverse, home to immigrants from 100 countries, according to NPR. Astoria has its own Little Egypt on Steinway Street, and 36th Avenue is lined with Brazilian restaurants and shops. Never is its multicultural character more evident than during the World Cup, when residents who can trace their roots to everywhere from Algeria to Colombia take to the streets to root for their home teams (a celebration skewered by Triumph the Insult Comic Dog during the last competition.) 
The Furman Center identified Astoria as one of the city's most rapidly gentrifying neighborhoods, which can be felt not only in rising rents but also in the high prices of many new shops and restaurants, not to mention the Halletts Point mega-development rising along the waterfront. That said, there are still stalwarts like the United Brothers Fruit Market, a 24-hour grocery store that's been around since the 1970s, and Rudy's Hobby & Art, a hobby shop founded in 1939.
Housing: In our last neighborhood face-off, we compared Ditmas Park and Kensington, both known for a range of architectural styles, including some elaborate Victorian mansions. Astoria's architecture is a bit more humble (some might call it ugly), and primarily low-rise and low-frills. Renters and buyers can expect to find plenty of prewar buildings, and single- and two-family properties.
The median rent in northwest Queens increased from $2,600 to $2,750 in the last month of 2017 according to the most recent Douglas Elliman market reports. Last year, longtime residents told amNewYork that they feared displacement as a result of the rising prices. New developments are coming, including the 2,000-unit Halletts Point and the 64-unit Astor Broadway complex, and a 56-unit condo called the Verona opened last year.
That said, Astoria's median rent is still below that of Manhattan and Brooklyn, hence all the newcomers moving to the area in search of affordability.
Eating and shopping: Astoria has several busy thoroughfares rather than just one main drag. Along Ditmars Boulevard, you'll find the wildly popular Greek eatery Taverna Kyclades, as well as newer entrants onto the nightlife scene like The Last Word (cocktails), The Ditty (a bar with board games and great snacks), and Flattops (a bar and restaurant with a hip-hop theme and novelty drinks like the gin and juice slushie). Boutiques Inside Astoria and the Brass Owl are great for gifts, and you can stop by Buffalo Exchange for secondhand duds.
Steinway Street is lined with affordable shopping. The block between Astoria Boulevard and 28th Avenue is known as Little Egypt and it's where you'll Kabab Café, a tiny restaurant where Alexandria, Egypt-born owner Ali Al-Sayed cooks memorable food without a menu. His brother owns the more traditional Middle Eastern spot Mombar a few buildings away.
On 30th Avenue, the Shady Lady and Sugar Freak are beloved for brunch, and Dominie's is a bar equipped with a stellar jukebox. There's more to eat and buy on Broadway. Popular spots include Milkflower for pizza, Il Bambino for paninis, Pye Boat Noodle for Thai, and Zenon Taverna for Greek/Cypriot cuisine. Lockwood and its offshoot Lockwood Style sell home goods, gifts, jewelry, and clothes.
Transportation: Astoria is served by the N and W trains at several stops along 31st Street (for the moment, the stations at 36th and 30th Avenues are temporarily closed for repairs) and by the R and M trains at the Steinway Street and 46th Street stops. There's a new ferry stop that travels to Roosevelt Island and several points in Brooklyn and Manhattan, and the M60 bus goes to nearby LaGuardia airport.
Area gems: Astoria shines in the summer, when you can visit the Bohemian Hall and Beer Garden's huge backyard and Astoria Park opens its public pool, the largest in the city. The Museum of the Moving Image is worth a visit year round, as is the Astoria Bookshop, one of Queens's only independent booksellers. Q.E.D. is a bar, cafe, and performance space that hosts an array of events including short-film festivals, stand-up comedy, and embroidery classes, and just next door, the LetLove Inn offers tasty cocktails and live jazz performances.
The vibe: Community-oriented. Along with the newbies, there are still plenty of Astorians with deep roots in the neighborhood. You can see a true cross-section of Astoria on summer nights when there are free concerts in the park.
Local celebrity: You might bump into one of the cast members from Orange is the New Black, which shoots at Kaufman Studios.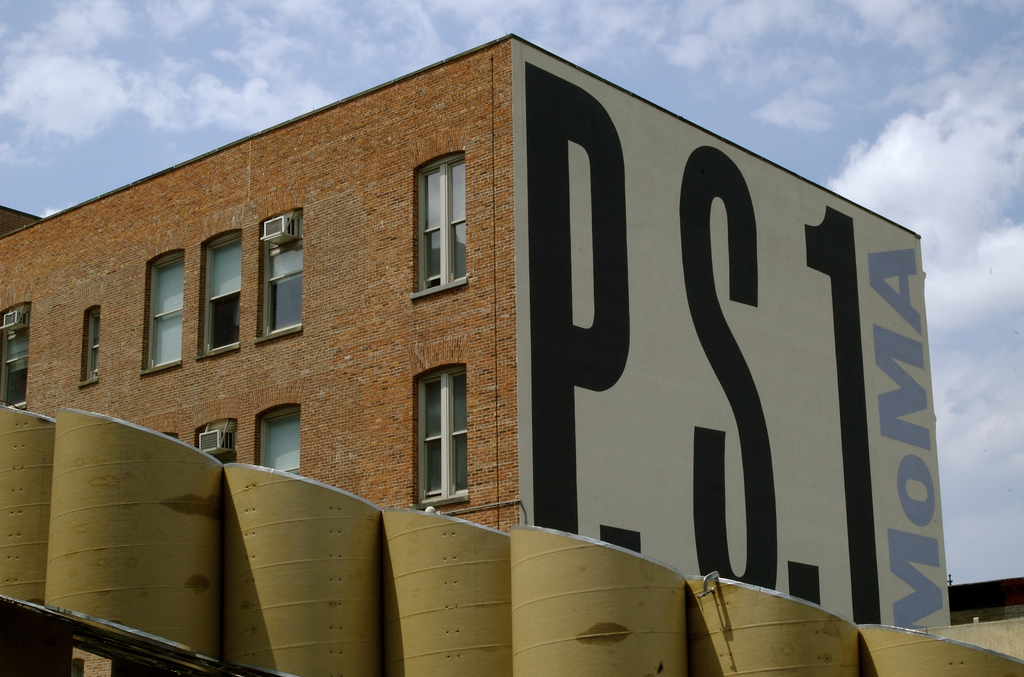 Long Island City
Neighborhood boundaries: From the East River to 39th Street, and from 36th Avenue to Borden Avenue
Median sales asking price: $769,000
Median asking rent: $2,450
Living: Once a primarily industrial neighborhood, Long Island City was transformed by a 2001 rezoning, which ushered in a development boom that has dotted the area with residential high-rises.
Initially, residents of those rental and condo towers had fantastic views of the East River and the Manhattan skyline, but little else. Now, though, Long Island City offers plenty of diversions. Vernon Boulevard has abundant eating, drinking, and retail options. On the waterfront, Gantry Plaza State Park is inviting for walking, lounging, and taking in those views beside the famous Pepsi sign. During the warm months, you can find bargains, bites, and beer at the LIC Flea. MoMA P.S. 1 hosts contemporary art exhibits all year round.
Because so much of its housing was recently constructed, Long Island City has less of a lived-in feel than Astoria, though you will find a few old-school spots here and there, like Manducati's Rustica, an Italian spot with a timeless vibe, and LIC Bar, a century-old watering hole.
Discover off-market properties in your dream neighborhood that perfectly suit your needs and budget.  Meet and deal with sellers before their apartment hits the market.
Let Triplemint's off-market team give you exclusive access to apartments in your price range and desired neighborhood that no one else has seen. More options, less competition, no bidding wars. 
Housing: There are more rentals among those high-rises than condos, and there are plenty more on their way (take a look at this development map from the LIC Partnership for an idea of what's to come). And according to the most recent market report from MNS, rents in Long Island City are pricier than they are anywhere else in Queens.
Prewar buildings can be tough to find in a neighborhood with more new apartments than anywhere else in the country, but there are some older, low-rise options as you move further from the waterfront. Don't expect to find the charm of brownstone-lined blocks, though—the neighborhood's industrial past is still evident in many corners.
Eating and shopping: You'll find some high-quality restaurants along both Vernon Boulevard and Jackson Avenue, including Mu Ramen, which topped New York Times food critic Pete Wells' list of the best ramen in the city, Casa Enrique, the only Mexican restaurant in New York with a Michelin star, and John Brown Smokehouse, celebrated for its Kansas City-style barbecue. LIC Bar hosts live music and a reading series in its backyard, and Dutch Kills serves fancy cocktails in a moodily romantic setting. In addition to the LIC Flea, you can shop at Mimi & Mo for adult and kid clothes.
Transportation: Catch the 7, N, and W trains at Queensboro Plaza, the 7, G, E, and M at Court Square, the 7 at Hunterspoint Avenue and Vernon-Jackson Avenue, and the G at 21st-Van Alst Street. The East River Ferry travels to points in Manhattan, Brooklyn, and Astoria.
Area gems: The Creek and the Cave hosts stand-up comedy and improv, and has drawn the likes of Jerry Seinfeld, Colin Quinn, and other big-name comics. MoMA P.S. 1 hosts weekly outdoor parties during the warm months. And Anable Basin is a cheap spot to get a beer and a burger while sitting outside and taking in unobstructed views of the water and the city beyond.
The vibe: You'll find loads of young professionals with deep pockets, and New Yorkers from other corners of the city seeking out the cultural offerings here.
Local celebrity: None that we know of, but perhaps you'll bump into one who's been filming at SilverCup Studios.  
Brick Underground articles occasionally include the expertise of, or information about, advertising partners when relevant to the story. We will never promote an advertiser's product without making the relationship clear to our readers.