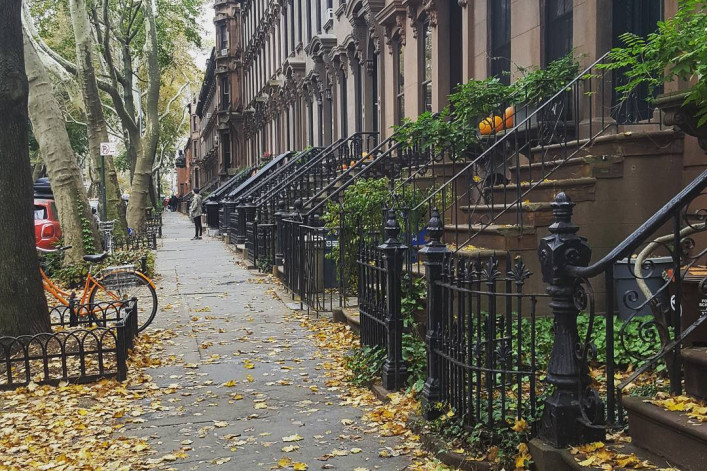 Alanna Schubach/Brick Underground
When I moved to Astoria in early 2013, it felt like a hard-won victory. I'd previously spent three years in Fukuoka, Japan, teaching English through the Japan Exchange and Teaching Program. Upon returning to the U.S., I was jobless, so I moved back in with my family on Long Island and tried to reorient myself in a culture that now felt a bit alien. 
Living with my parents in the suburbs again after over a decade on my own was challenging, and the arrangement only got thornier after our town was battered by Hurricane Sandy and my car, totaled by flooding. It was a relief when I finally landed a full-time job and found an Astoria two-bedroom on Craigslist, which I shared with a woman writer my age. 
I'd lived in Queens before, having rented for a year in Woodside before I moved to Japan, and already appreciated the area for its (relative) affordability, international feel, and huge range of eating options.
But Astoria offered other intangibles. A high school friend who'd lived in the neighborhood for several years introduced me to his social circle, and a number of the new friends I made were long-time residents or New York natives putting down roots in Astoria. Many of the other corners of the city where I'd lived felt populated by peripatetic newcomers, and that sense of transience meant those neighborhoods never really became home.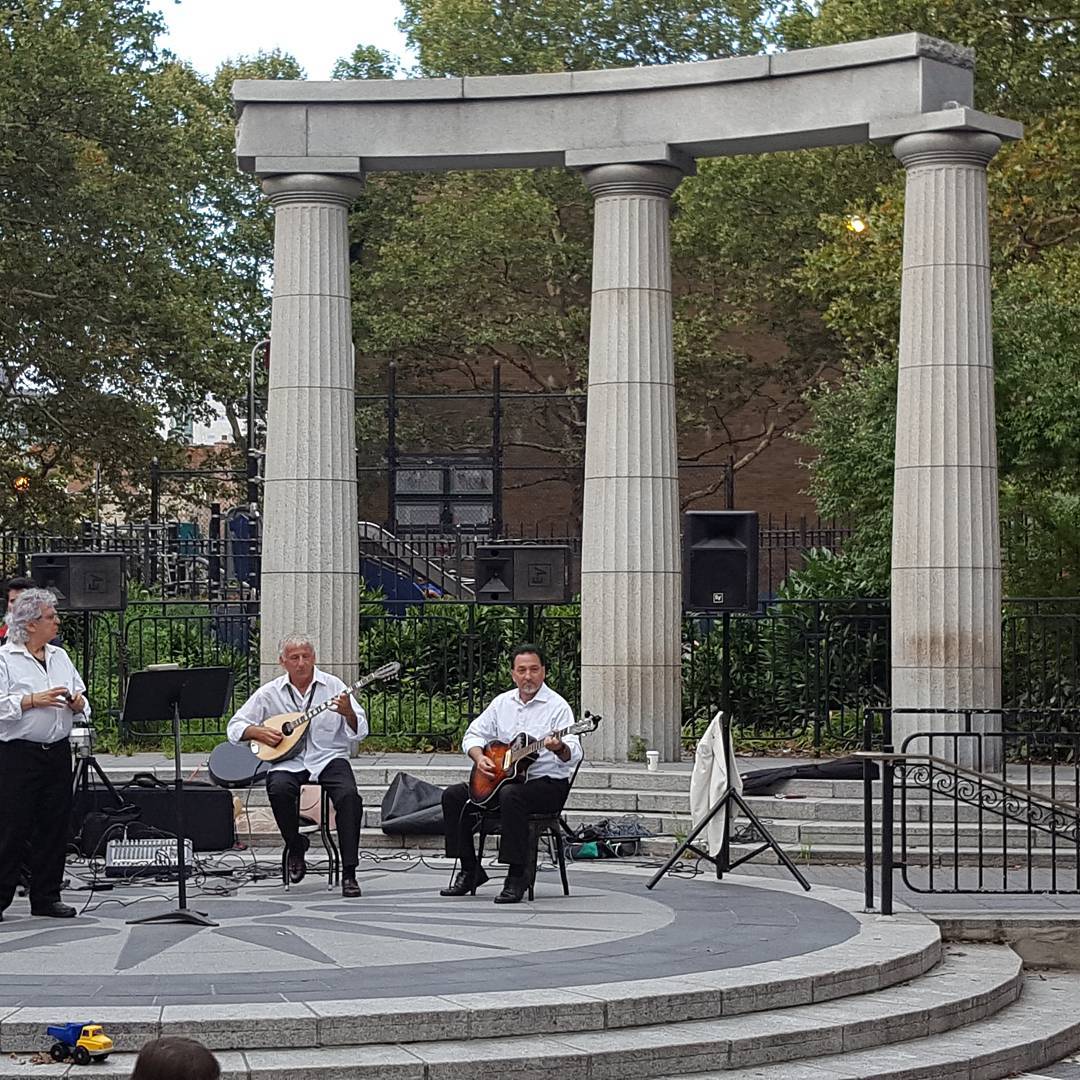 Astoria, on the other hand, was a place I could picture myself staying long term and investing in, practically and emotionally. In the five years I lived there, I became a devoted defender of the neighborhood's particular charms, like the emcee at the free outdoor summer concerts in Astoria Park, who would always, for some reason, warn listeners not to lose their keys in the grass, the bartender at a local dive, who would mock you for several minutes before handing over a beer, and even the sometimes-questionable architecture (chronicled with affection on the blog Astoria Ugly).
But like much of the city, Astoria has changed quite a bit recently. The Furman Center named it one of NYC's 15 most rapidly gentrifying neighborhoods in 2016. During my stint there, Astoria got a speakeasy, a visit from Lady Gaga, a pile of city cash to upgrade its park, and massive new waterfront developments.
Nevertheless, Astoria is inured in some ways against the kind of transformation seen in its neighbor Long Island City, due to its primarily low-rise housing stock and zoning laws that make it a challenge to build condo towers. The median rent is $2,200, and anecdotally, I rented in three different shared apartments in the neighborhood and never paid over $900 a month for a room. 
Between the decent rents, the friends I'd made, and the top-notch food (tip: skip the lines at Taverna Kyclades and get Greek at Gregory's 26 Corner Taverna instead), I saw no reason to ever leave—until I ended up in an inter-borough relationship. 
In the early days, I was resistant to the idea of eventually moving to my boyfriend's neighborhood of Fort Greene. I was more pro-Queens than anti-Brooklyn. I did love taunting my Brooklynite friends about artisanal mayonnaise shops and stroller brigades, though, and I was turned off by what seemed like the homogenization of swathes of Kings County, an influx of pricey, upscale boutiques, bars, and food halls that smothered the area's history. Having lived in Greenpoint in 2008, I was stunned when I visited again upon my return from Japan and found the neighborhood almost unrecognizable.
But over the course of a year of commuting along the N line between Astoria and Fort Greene, the beauty and character of the area revealed itself. Walking along Greene Avenue through the Clinton Hill Historic District, joining the throngs cheering marathoners on Lafayette Avenue, and bumping into Cornel West after seeing an opera at BAM, were all persuasive experiences. So was dealing with an increasingly intrusive and demanding landlady, and the shutdown of my nearest train station, back in Astoria.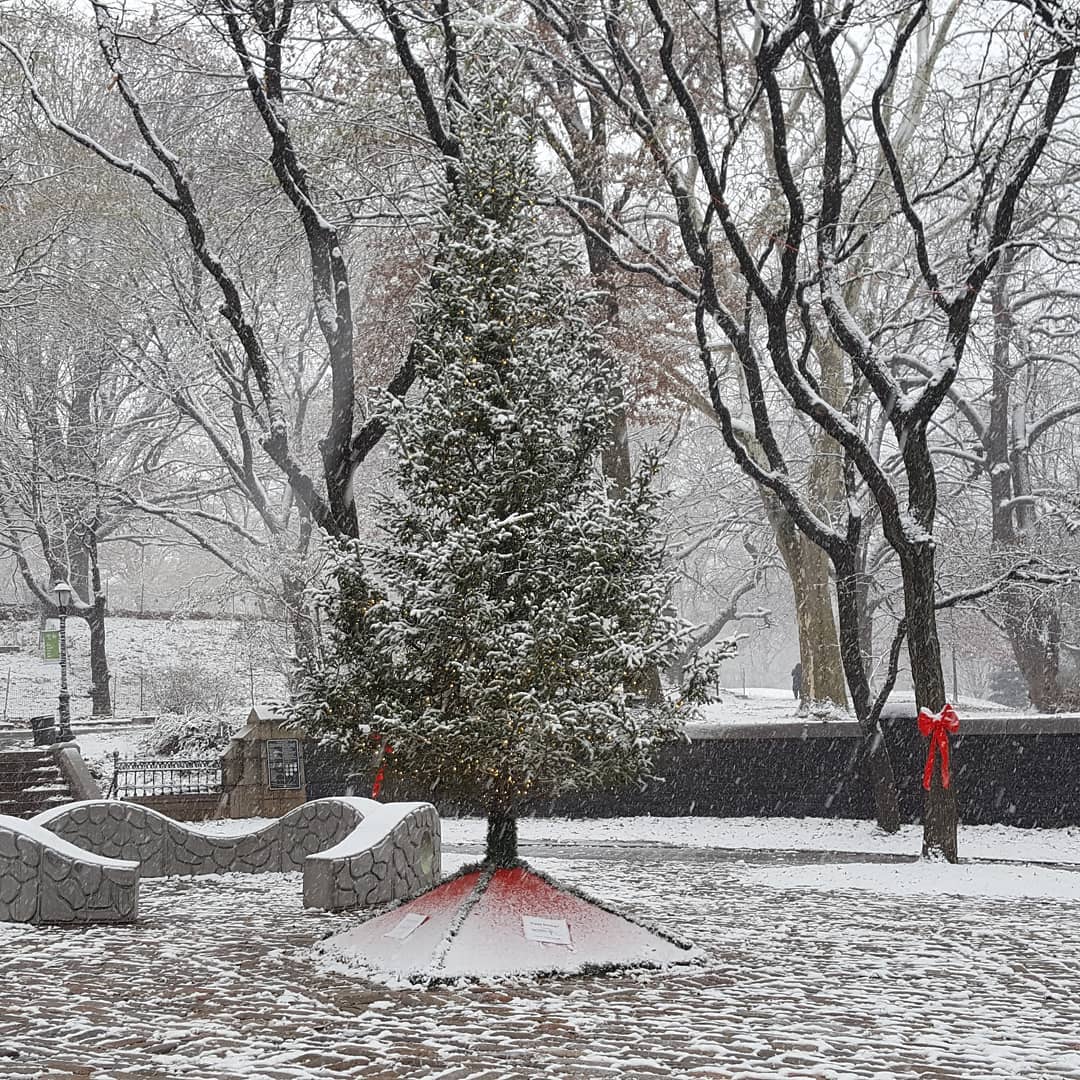 Having lived in Fort Greene for about a month now, I'd say it's a wash in terms of gains and losses. There's more picturesque architecture and superior transit options, but fewer options for affordable food. The trend with restaurants here seems to be "elevated" versions of different cuisines. What's wrong with the original, cheaper incarnations?
There's also a more palpable sense of wealth, like in the sleek, polished Gotham Market on the ground floor of the Ashland luxury rental tower, the $8 egg sandwiches at carefully adorable cafes, and the tiny clothing shop that sells $645 cardigans. Some locals here seem a bit more outwardly warm than their Queens counterparts, smiling and saying good morning when we make eye contact, which leads me to wonder whether they're transplants from friendlier climes, rather than native New Yorkers.
These are the surface details, though, and scrape away at anything in New York and you'll unearth layers of complexity. One reason relocating is so stressful, beyond the logistical wrangling and the depersonalizing effect of seeing your life reduced to boxes, is that we tie our identities to the places we reside, finding confirmation of our existences in being known by neighbors, in being a "regular" somewhere. But that validation is the result of time and effort, and in an ever-changing city of nomads, I see no reason why I can't put down roots in more than one place. 
Brick Underground articles occasionally include the expertise of, or information about, advertising partners when relevant to the story. We will never promote an advertiser's product without making the relationship clear to our readers.