Live
Need to make a long-distance move to NYC immediately? This company will do it as fast as the law permits
Born to Move can do your long-distance move non-stop, with two drivers who alternate sleeping in the truck
The company has done 15 moves from Boston to NYC in one day, and has over 70 five-star reviews on Google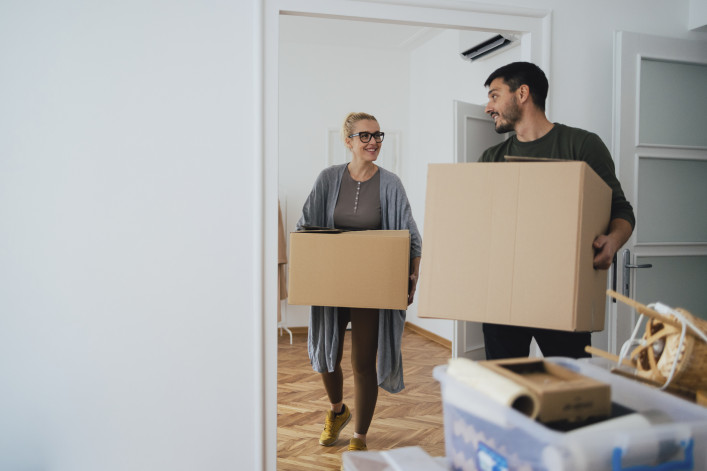 In a perfect world, moving to a new city is a process that is planned with ample notice. But the world's not perfect, and life happens. Perhaps you've signed a job offer and start immediately, or a pressing personal issue requires you to relocate ASAP. Sometimes you need to make a long-distance move to New York City—or Boston, or Washington, D.C., or San Francisco—fast. So how do you find a mover who can help you move immediately on such short notice, and how do you know a moving company isn't cutting corners to accommodate your rushed timeframe?
Seek out experienced movers
You want to find movers who have experience helping people make a long-distance move to a new city quickly, and have positive customer reviews to back up their work. Boston-based Born to Move has been in business for seven years, and has 73 five-star reviews on Google that note the company's professionalism, quality, and value. The company has done as many as 15 moves from Boston to NYC in one day. 
Moving quickly, safely, and legally 
Commercial vehicles over 10,001 pounds are subject to federal safety regulations, which is comforting to know, but also slows down a move. Those regulations include how much time the driver of a commercial vehicle can be on the road continuously, as well as mandated breaks. For example, the law allows a maximum of 11 hours of driving after 10 consecutive hours off-duty, and a maximum of 10 hours of driving after eight consecutive hours off-duty. Additionally, commercial drivers must take a 30-minute break when they have driven for a period of eight cumulative hours without at least a 30-minute interruption. 
The Born to Move difference
Of course, a long-distance move to NYC from cities such as Miami, Los Angeles, or San Francisco takes more than 11 hours of driving, and Born to Move will make the trip as fast as it's permitted by law. 
How? Born to Move uses trucks with larger, extended gas tanks, which enable drivers to cover more ground with fewer stops. Born to Move can even do your move non-stop, by hiring two drivers, who alternate sleeping in the truck's berth, or sleeper cab. The result is the fastest, expedited interstate move available by law. 
In comparison, van lines typically need significant advance notice of your move, and a delivery window ranging from one to as many as five days. If you use a container shipping company, you may experience requests to reschedule your move. 
Need to make a move right now?
If your priority is moving to another city as quickly as possible, Born to Move will expedite your move, with guaranteed delivery for $5.50 a mile. Not in a rush? You'll pay $3.50-$4 a mile. 
If you need to make a move to or from New York City quickly, go to Borntomove.com to get an estimate, schedule a move, and even help with packing. 
Brick Underground articles occasionally include the expertise of, or information about, advertising partners when relevant to the story. We will never promote an advertiser's product without making the relationship clear to our readers.