If you want to live by the water—such a tempting offer now that we're headed into the summer, isn't it?—this $1.2 million midcentury modern house in Pound Ridge, New York, is hard to beat. For starters, nearly every room offers views of the lake that fronts it.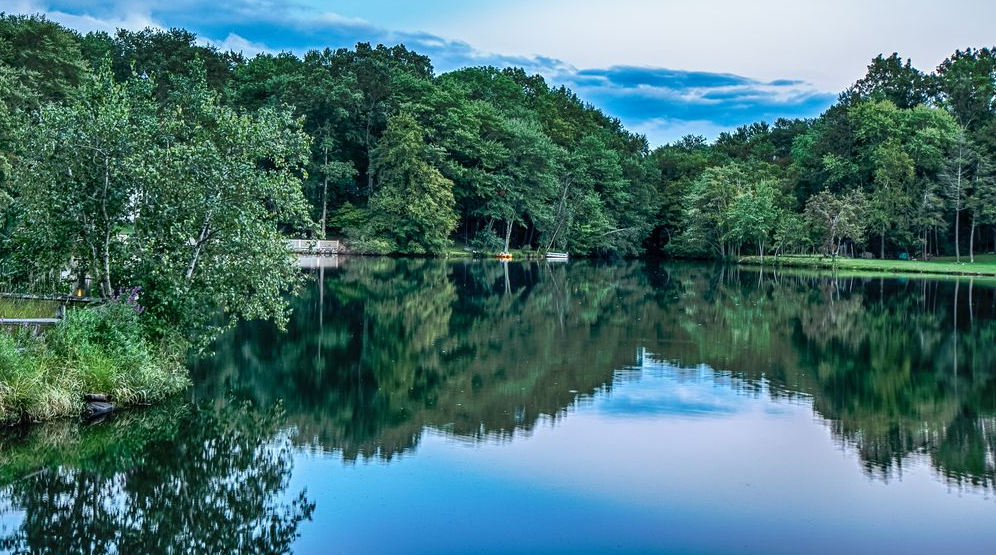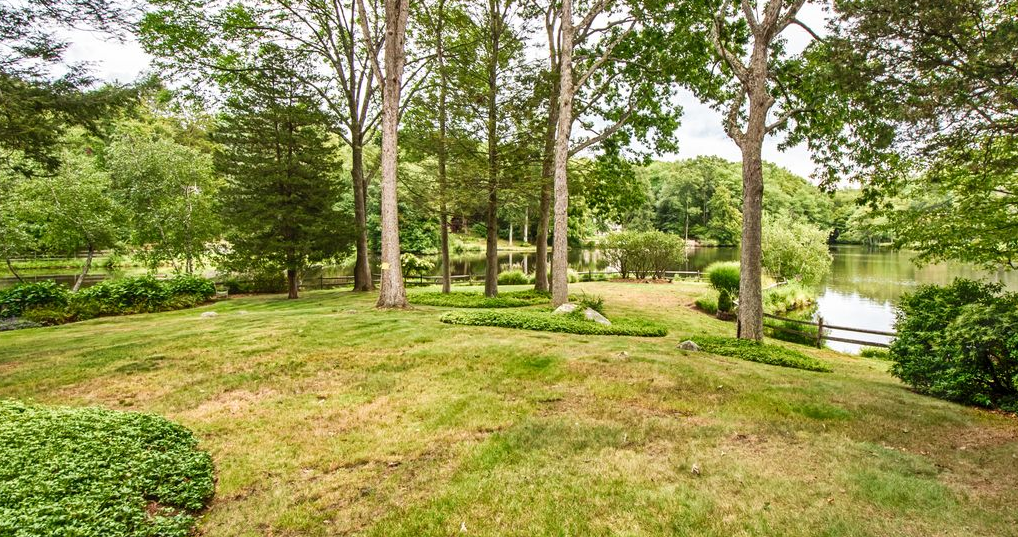 The three-bedroom, three-bathroom house, which will appeal to fans of the Mad Men aesthetic, sits on two-and-a-half acres of land. There are knotted hardwood floors, exposed wooden ceiling beams, a screened-in porch (the perfect setting for a glass of wine on a warm evening), skylights, and a two-car garage. There's also a stone fireplace and an open kitchen with decidedly non-midcentury stainless appliances. The main living area has a wall of windows that make the view feel particularly close.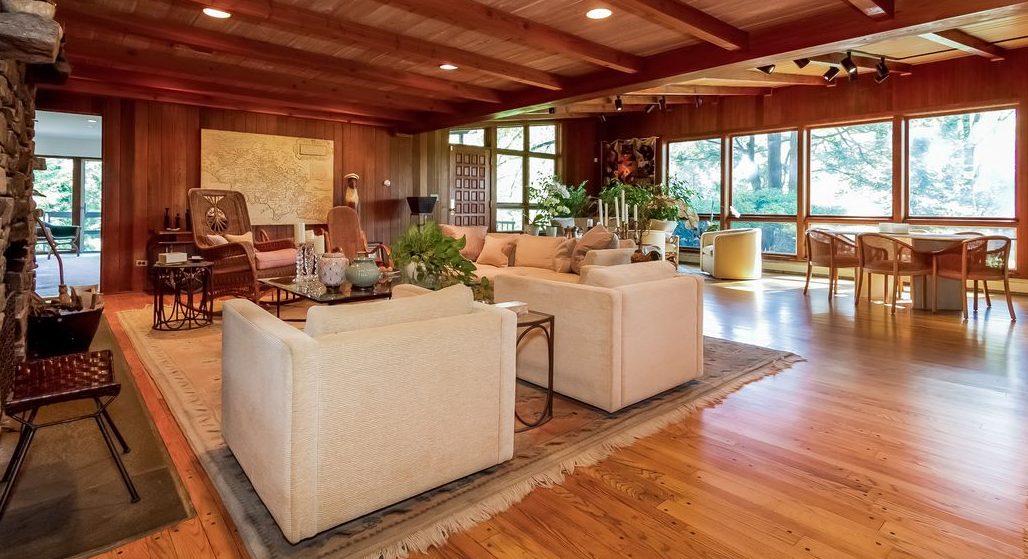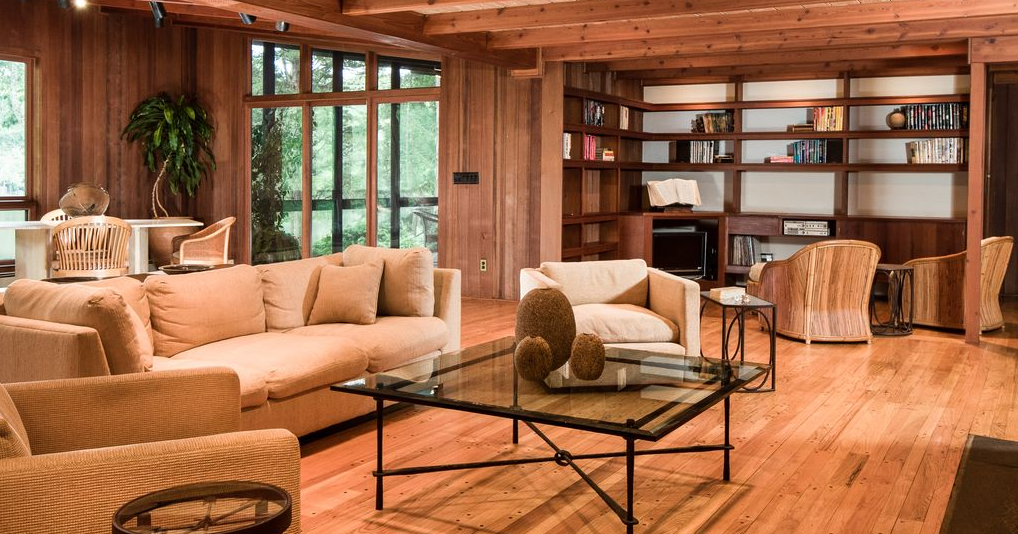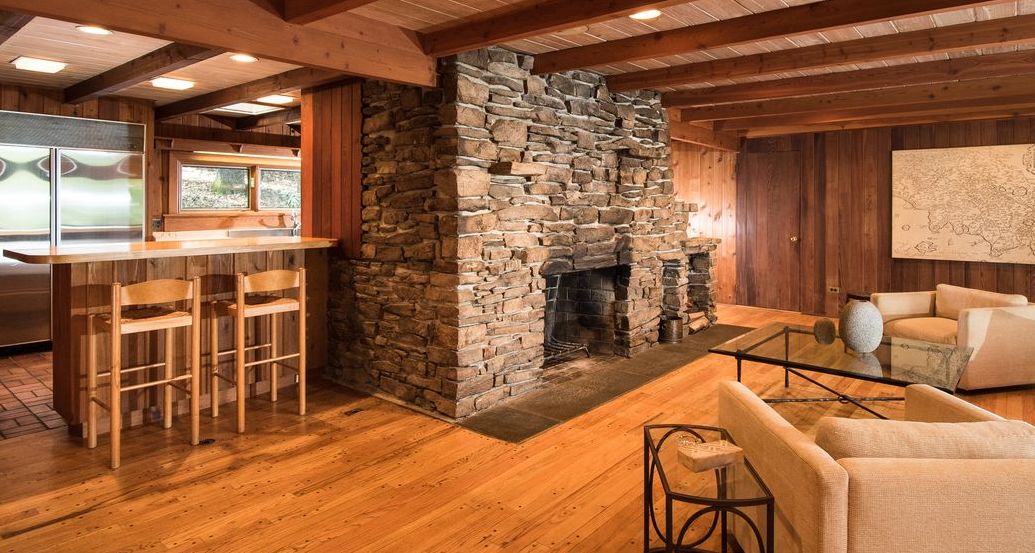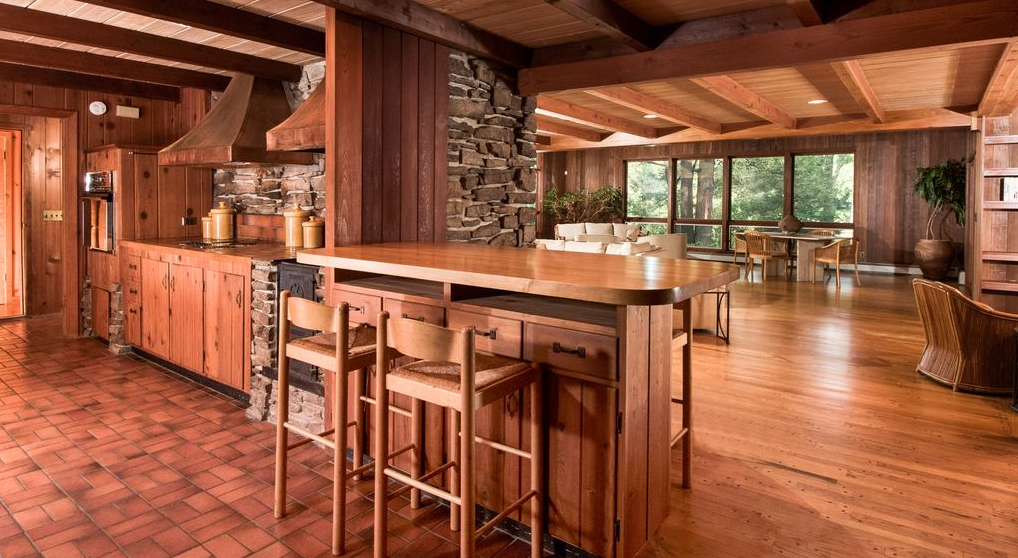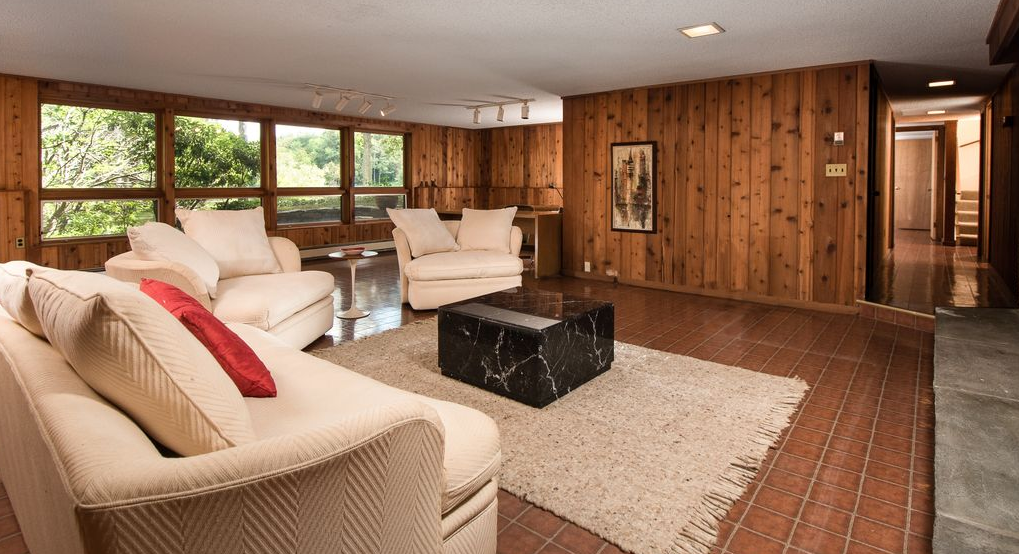 Should you choose to make this a permanent home (and you really might), you may appreciate the fact that the school is zoned for the high-achieving Bedford Central school district.
Pound Ridge, a 30-square-mile town in northeastern Westchester, is about 50 miles from the city. Quiet and relatively undeveloped, it boasts bucolic roads, 17 preserves, hiking trails, streams, and waterfalls.
There is no train station, so the nearest stops for commuters into the city are New Canaan or Stamford in Connecticut, or Katonah, Bedford Hills or Mount Kisco in Westchester. They're all about 20 minutes from Pound Ridge and it takes about an hour (via Metro-North) to get into the city.