Hanover, New Hampshire, a town right by the Vermont border along the Connecticut River, is perhaps best known for being home to Dartmouth College. But there's a lot to love about Hanover beyond the Ivy League institution (though, since Hanover and Dartmouth were pretty much founded at the same time, they are quite intertwined). The town's a great spot for lovers of the great outdoors—the Appalachian Trail runs through here, for instance (there's even a portion of it downtown!) and Hanover's close to popular ski spots like Whaleback Mountain and the Dartmouth Skiway.
Hanover is also close to Saint-Gaudens, a National Park located in nearby Cornish. The park actually consists of the home, studio, and gardens belonging to famed American sculptor Augustus Saint-Gaudens, and boasts hundreds of his pieces, in addition to nature trails and lovely flower gardens.
And for the indoor-ish set, there's plenty to do here—the Enfield Shaker Museum, for instance, is an outdoor history museum and historic site dedicating to the history of three Shaker families who lived in the area in the mid-19th century, and the Hood Museum, located on Dartmouth's campus, has permanent and visiting collections of art. The town also has a number of good restaurants, like farm-to-table eatery Pine and the rustic Market Table, in addition to local standouts like Lou's, which serves a great breakfast.
If any of that sounds appealing, consider the three-bedroom, four-bath property at 32 River Rd., now on the market for $799,000. The house sits on just over 10 acres of land and is located right on the Connecticut River, dock included. Inside, on the ground floor, there's a large open living room lined with river-view windows, in addition to a vaulted ceiling and exposed wood beams.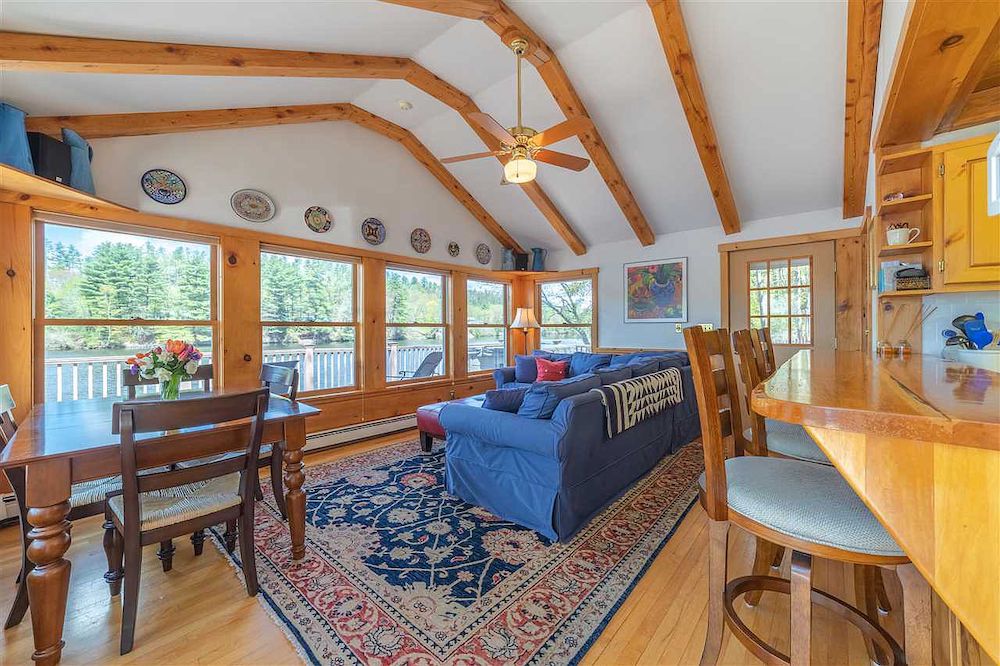 The open concept layout has room for a dining area, which is also window-lined.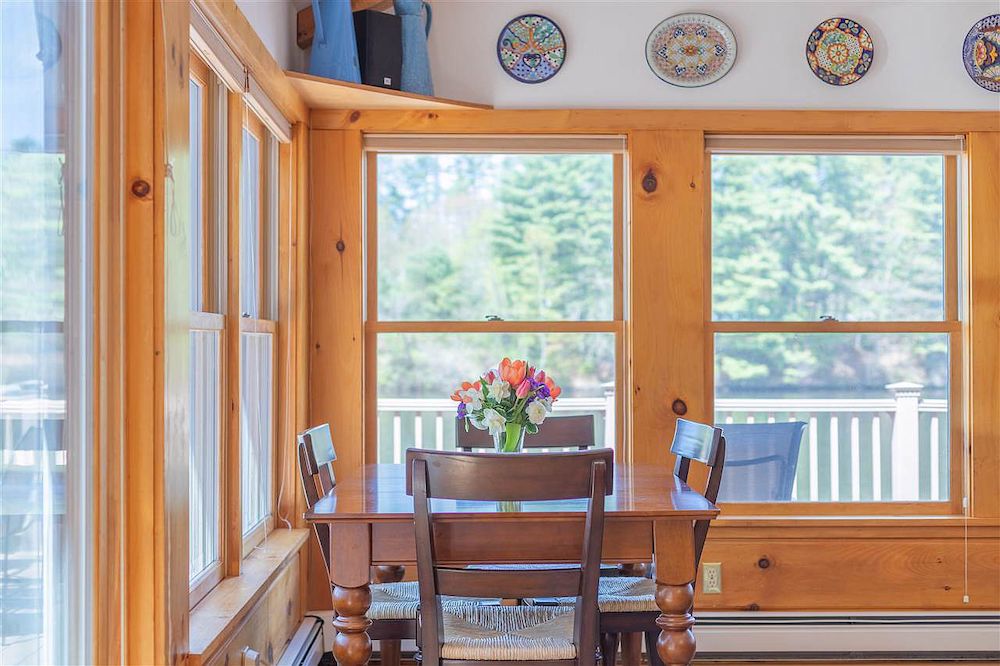 And the kitchen, which has a breakfast bar, is also in the main space.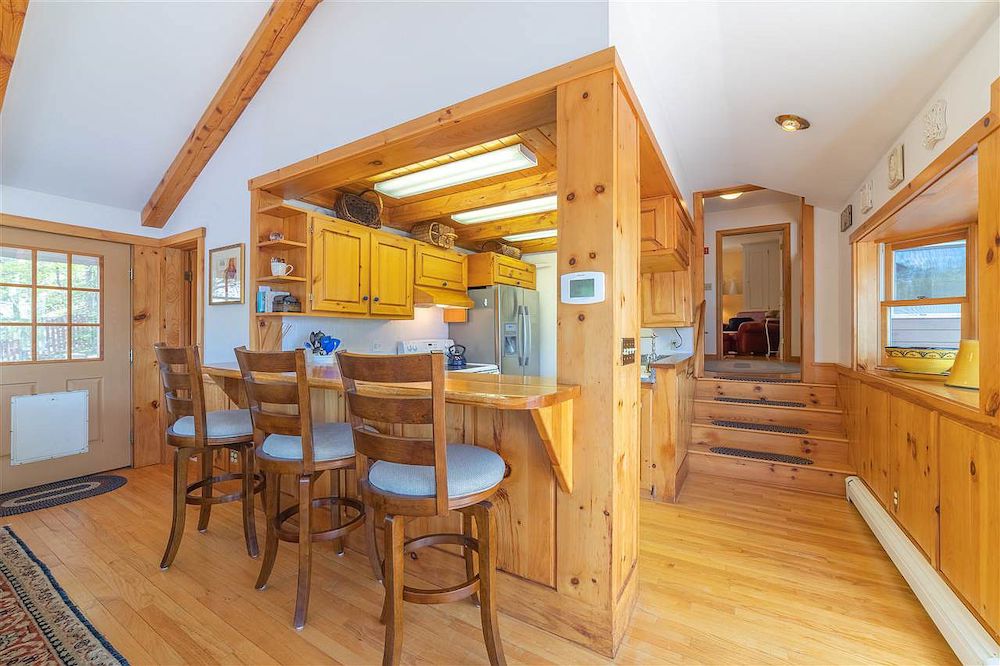 The kitchen's got granite countertops and a stainless steel refrigerator.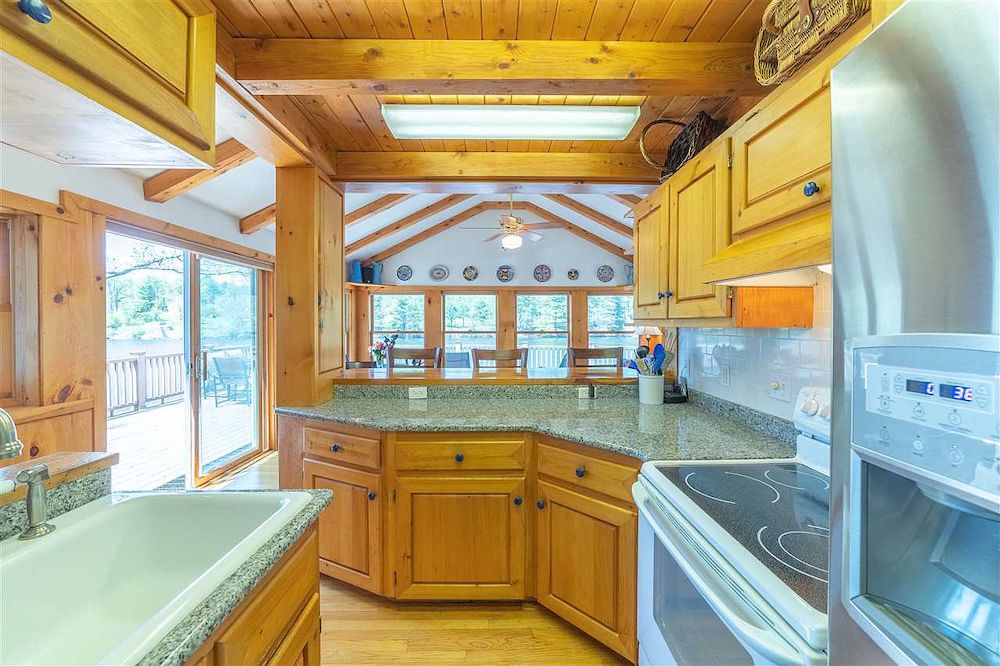 Also on the main level is a big family room.
And a woodsy cabin-like study.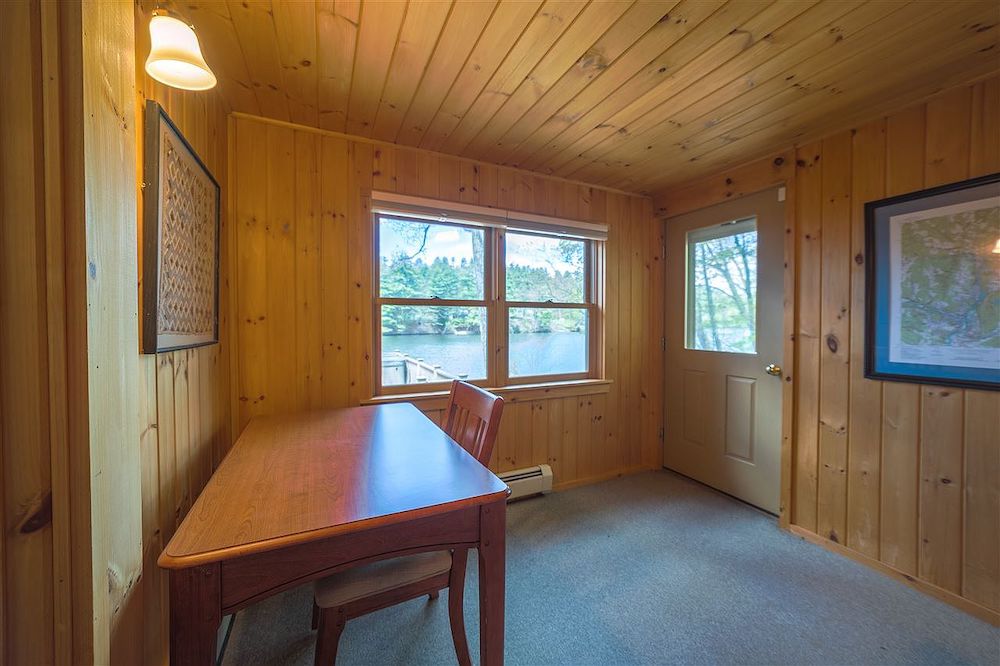 The wood trim here is a nice touch.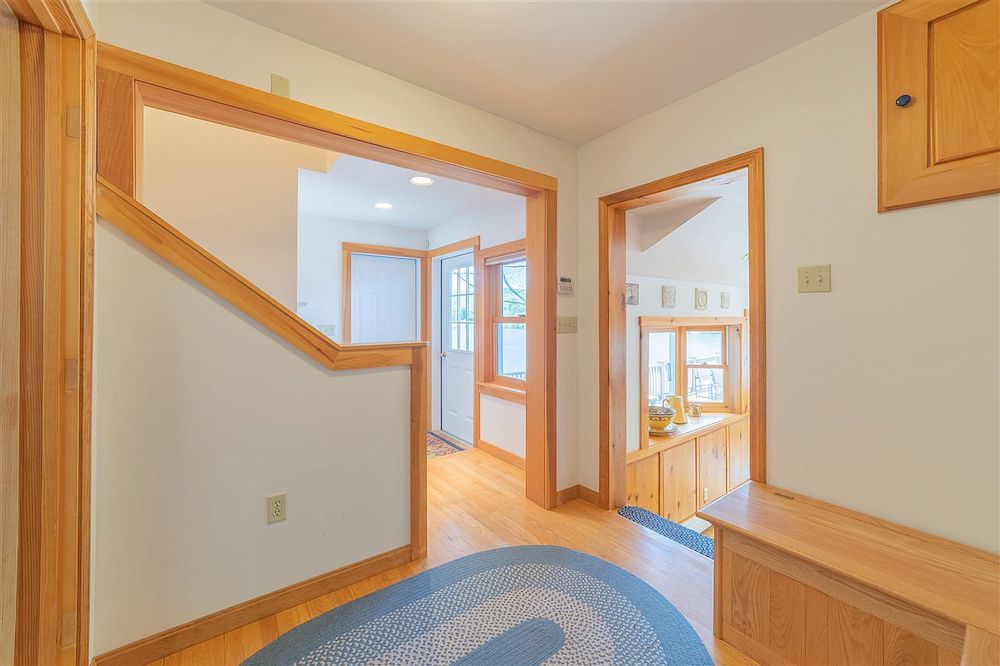 Upstairs, there's a master bedroom with a cathedral ceiling and an en-suite 3/4 bath. The windows here are incredible.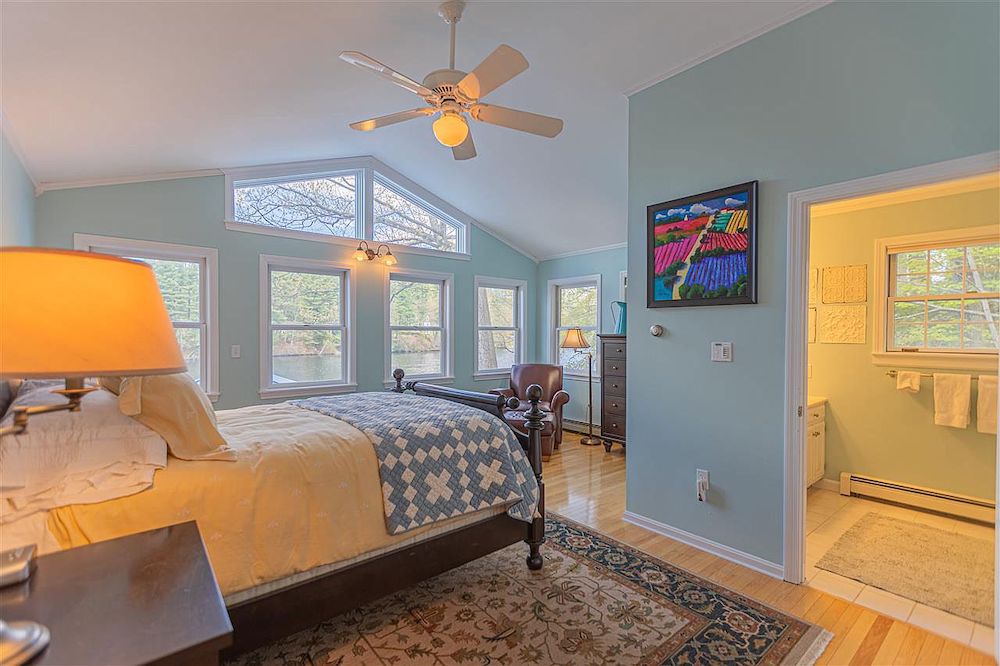 The 3/4 bath has a big window and cheerful light blue paint.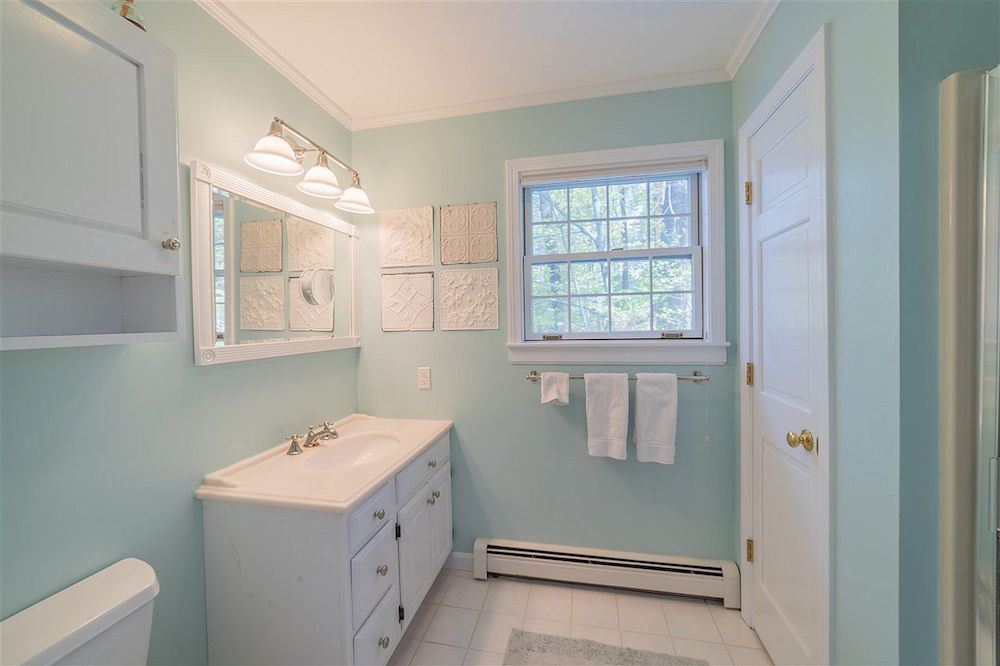 And here are the other two bedrooms, outfitted with wood paneling that extends to the ceiling. Apparently, they share a loft space above, though there aren't any photos of it in the listing.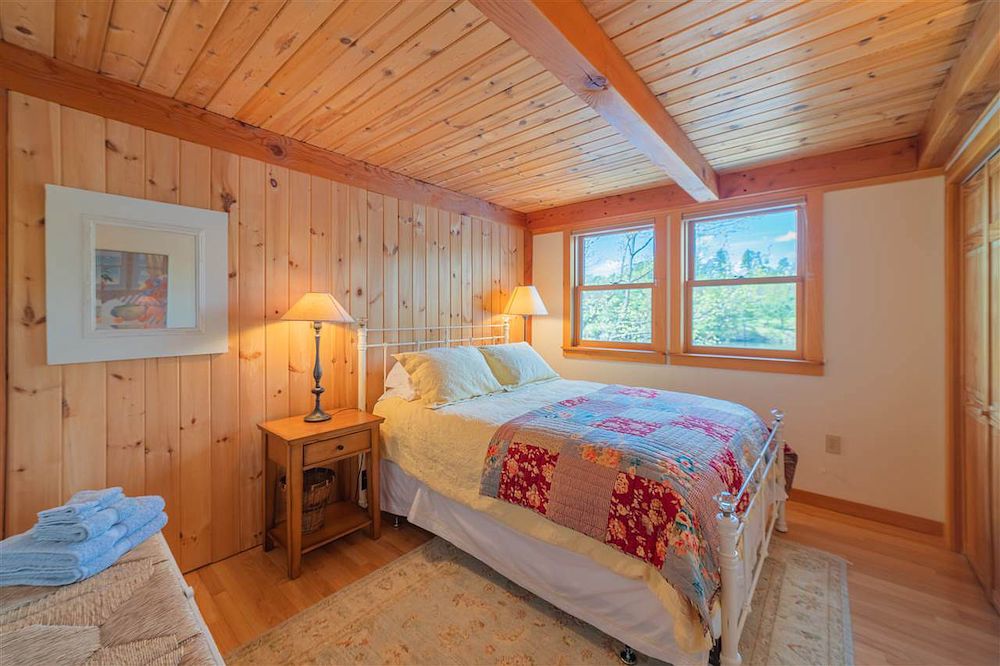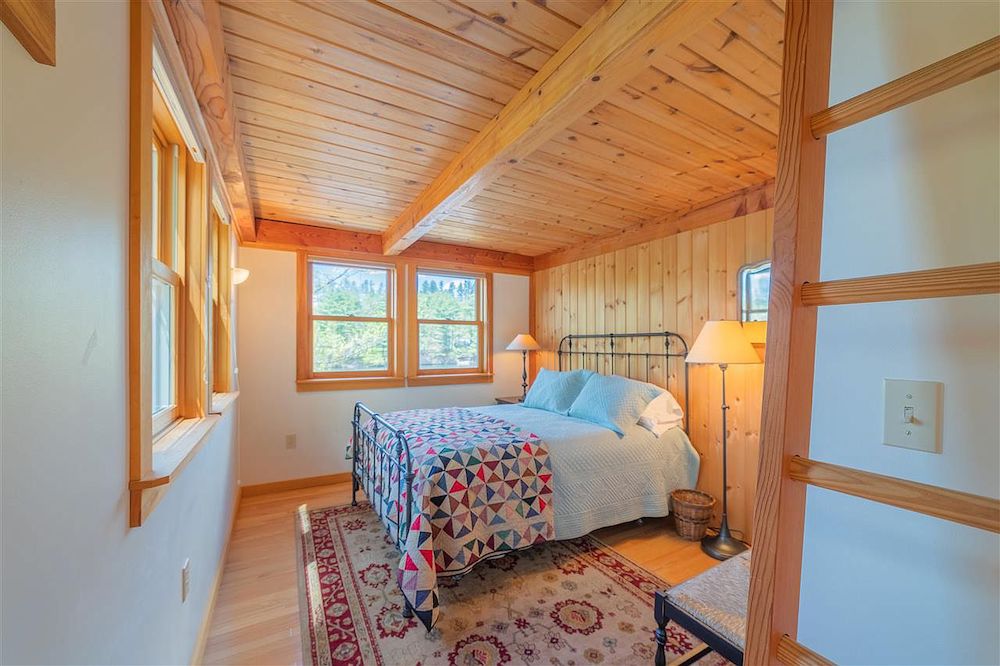 Outside, there's a large deck with room for lounging that looks out onto the river.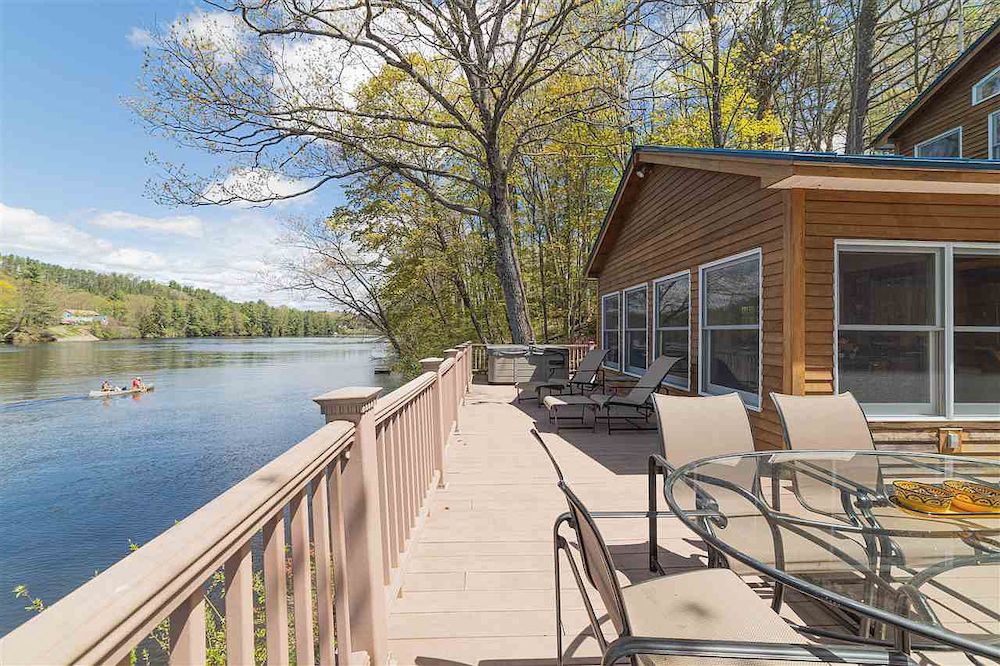 And here's the dock.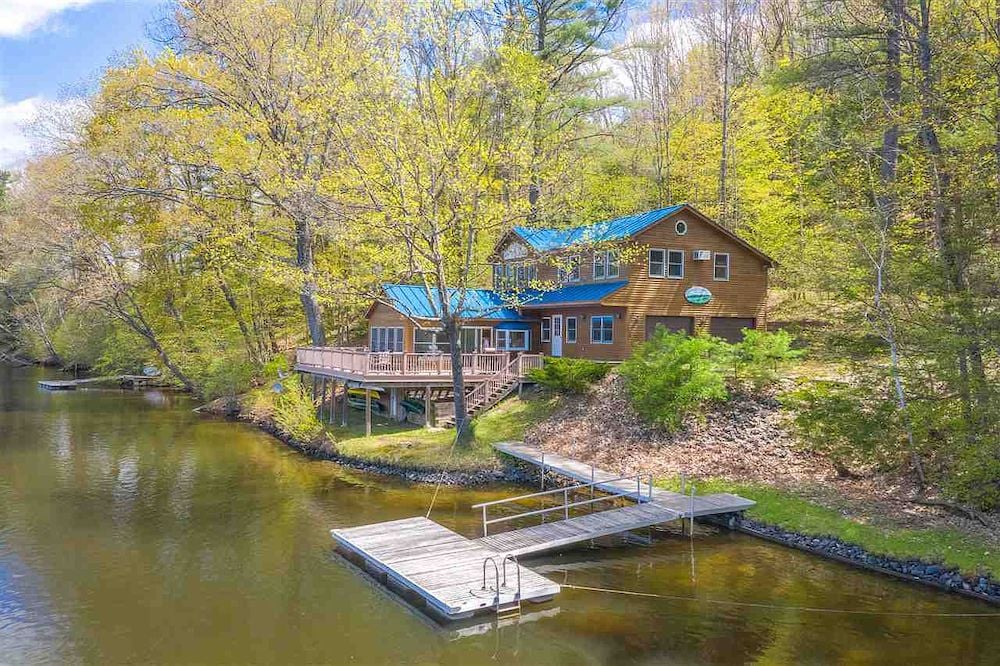 Also included in the price (but not pictured) are two lots on the east side of River Road. 
The house is about a four-and-a-half-hour drive from Manhattan.