Sure, it's not as close as the Hamptons, the Catskills, or the Berkshires, but Maine is still a favorite summer vacation spot for New Yorkers, in part because of its incredibly fresh air and its laid-back vibe. And Portland is one of those adorable cities with plenty of mom-and-pop shops and dining and drinking establishments that city types in particular find charming. (Last year, we ventured to Maine for an episode of the Brick Underground podcast to talk to the mastermind behind an ad campaign touting Maine as an alternative to fatigued urbanites, and met one New Yorker who did make the big switch.)
This two-bedroom, two-bathroom renovated cottage, available for rent on VRBO, is a 20-second walk to Willard Beach and Fisherman's Point in South Portland (which itself is a six-hour-plus drive from the NYC). A quick drive over a short bridge to Portland proper, South Portland itself has plenty of coastal beauty and its streets are dotted with grand homes. 
This house sleeps five people and is available for under $300 a night even during the summer high season.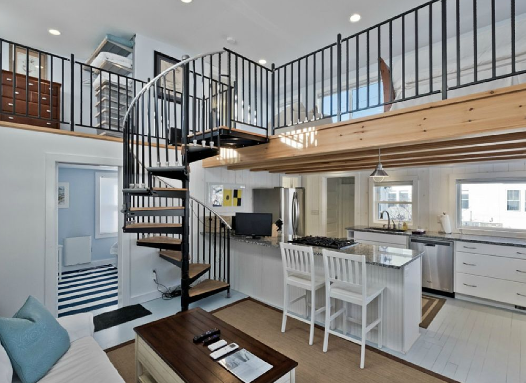 With its beamed ceilings and totally modernized kitchen and bathrooms, this is the kind of apartment you'd love to have in New York, but could probably never afford.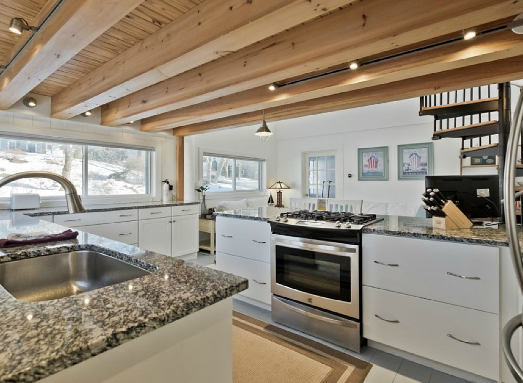 The kitchen has plenty of counterspace, and opens to a den-like space, inviting other guests to keep the chef company—or chip in and help—while meals are prepared.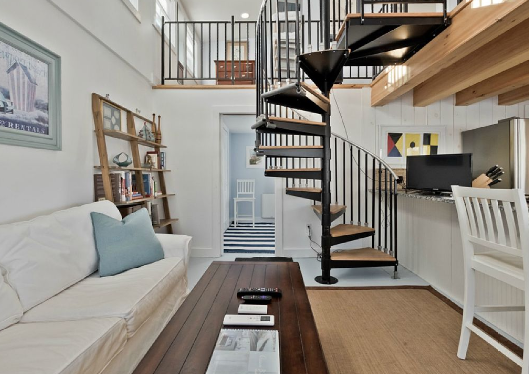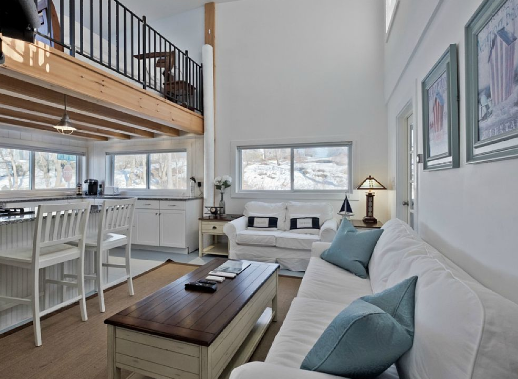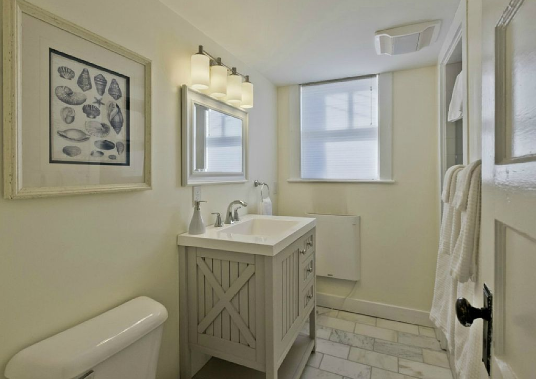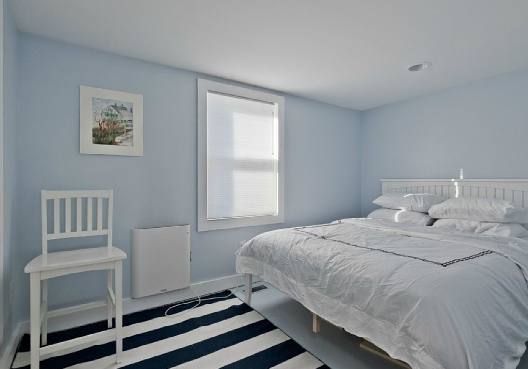 What strikes us is how pristine the property is, at least judging from the photos. Seaside vacation rentals in this price point often have a windblown, sandy, clammy, shabby-chic (heavily leaning toward the shabby) air about them, sometimes bordering on ramshackle. But this one's neat and pretty and welcoming.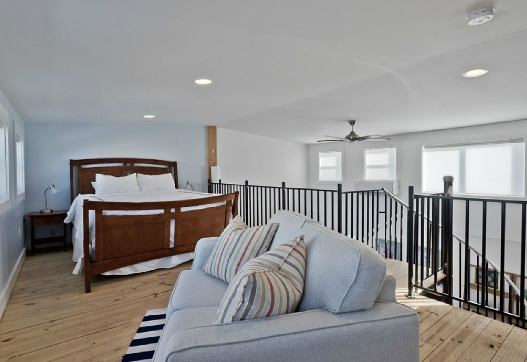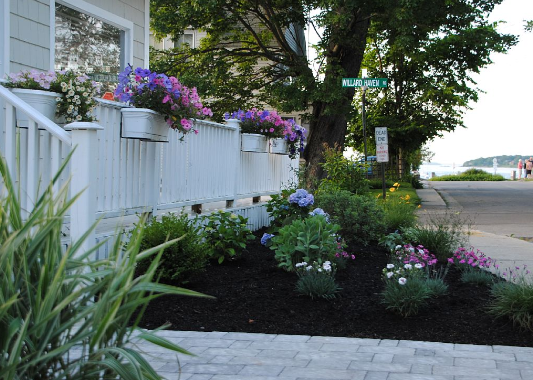 From Fisherman's Point, you can see Portland Head Light, touted as being the most photographed lighthouse in the world. (Editor's note: We've been there—it's truly a beauty. Almost cinematic.) There are several restaurants within walking distance, and a summer movie series at Bug Light Park. Also, lobsters!