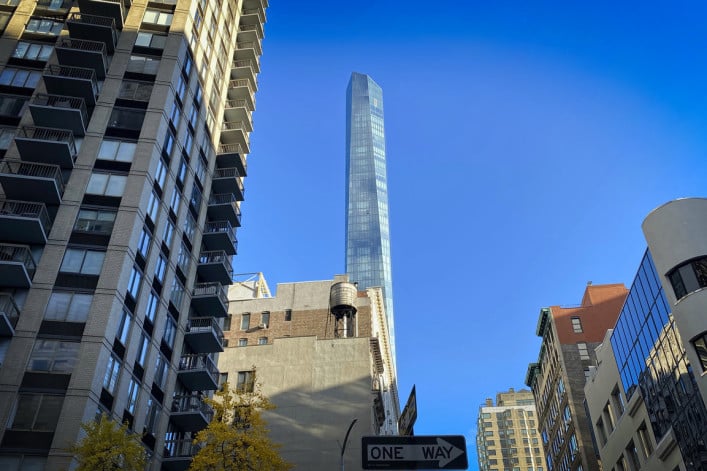 At first glance, the news that the Federal Housing Finance Agency raised loan limits for mortgages backed by Fannie Mae and Freddie Mac—which in turn will lift jumbo loan limits in 2021 to $822,375, up from $765,600 in 2020—appears to be good for New Yorkers who rely on larger loans to buy in this expensive city.
On the one hand, higher limits for conforming loans could give New York City buyers some more breathing room.
"This potentially could allow more financing options for borrowers," says Brittney Baldwin, vice president and loan officer at National Cooperative Bank (a Brick Underground sponsor). "There may have been borrowers that may not have met jumbo financing guidelines but now may fit Fannie Mae and Freddie Mac lending guidelines."
With jumbo loans, for example, the amount you can borrow against the value of the home—known as the loan-to-value ratio, or LTV—is lower than for a typical mortgage. Most banks also require at least six months of the mortgage payment, interest, taxes and insurance in your bank account, versus the typical two months' worth for a conforming loan, before they lock in a rate.
For New York City buyers who need a jumbo loan, which is pretty typical considering prices here, it would seem that getting a bigger loan would be beneficial, but there could be a hitch in taking advantage of these new limits: Banks appear to be having trouble keeping up with demand now, which is slowing things down, stretching out deals, and causing headaches for buyers.
On a recent Talking Manhattan podcast hosted by Noah Rosenblatt and John Walkup, founders of UrbanDigs, Daniel Gershburg, a partner at the law firm of Konner Gershburg Melnick who handles NYC real estate closings, explains that it's largely a personnel problem that's causing delays. There are not enough processors looking at documents, or the documents that have gone out "are wrong" because of inexperience. Like lots of office workers, bank staff are working from home—and New York City real estate is still largely reliant on paper documents. Closings today are mix of the physical and the virtual.
Gershberg describes a hair-raising experience: In the space of little more than a week, he had four closings that went past five hours—meaning, for example, a buyer, title closer, and lawyer were sitting in a small room together despite the risks of Covid because of delays involving the mortgage document. ("It scared the bejesus out of me," he says.)
So "adding money to jumbo loans is a good thing," he says in a follow-up conversation with Brick. "You have a pool of people who were maybe on the fence who are now able to afford more of a loan and take advantage of low interest rates," but the reality is there is a practical problem in doing so. "You're juicing the market when it can't handle it," he says.
"Can banks deal with thousands of more buyers when they're struggling to keep up with current interest?" he asks. Already "closings are taking infinitely longer to get done," he says, because banks "do not have enough people to process loans."
There are other hurdles as well, as Bankrate point out, the jumbo loan market is smaller than the one for conforming loans backed by Fannie and Freddie, "so jumbo borrowers might need to shop around a bit more to find a mortgage."
And it comes at a time when banks are requiring bigger down payments in order to get to deal.
In early November, JP Morgan Chase sent a memo to loan professionals saying the bank would now only be willing to lend 70 percent toward a property for a jumbo loan, meaning buyers would have to up their down payment to 30 percent. Other banks were expected to do the same but "there are still banks who are willing to finance as little as a 10 percent down payment," Melissa L. Cohn, an independent broker with William Raveis Mortgage, told Brick previously.
Still, if a lot of banks go this route, the net effect could mean that for the New York City buyer on a tight budget, a larger down payment requirement would cancel out the buying power of a bigger loan.
Brick Underground articles occasionally include the expertise of, or information about, advertising partners when relevant to the story. We will never promote an advertiser's product without making the relationship clear to our readers.