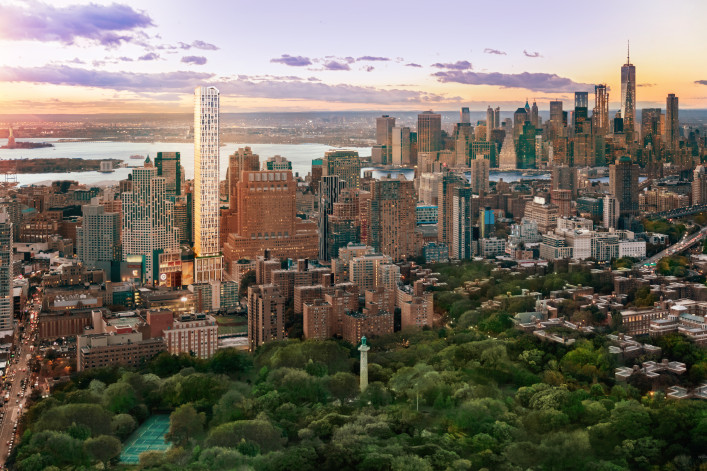 The 421-a gravy train is coming to an end. The tax-abatement program, which has roots going back to 1971, was established to help encourage development and the creation of affordable housing in New York City by giving tax breaks to condo developers. Those breaks, or abatements were passed on to buyers as an added enticement. That meant apartment owners had a grace period of several years (10, 15, or even 20) when reduced taxes are paid, before owners ultimately had to pay the full property tax bill.
"It's an an important part of New York City development, for sure," says Timothy Serignese, broker at Mirador Real Estate, who notes that the program helped increase the number of condos on the market. In more recent years, the program was the subject of major debate before being essentially eliminated for brand new condo buildings. To sum up what happened: "[Abatements] were broadly handed out without discretion, the market overheated, and the state decided to cut back on 421-a," Serignese says.
Now buildings with long-term tax abatements are fewer and far between. (Apartments coming to the end of an abatement period are more common, so you can still find listings with a few years left, but that means your monthly nut will have some increases—that tax bill—in the near future.)
But there are still some buildings that made it under the wire, and can offer a full-term tax abatement to buyers—some as long as 20 years. There's one catch: The vast majority are in upper end of the market. So while you get a fancy new building with lots of amenities and lovely interiors, you'll also be paying in the realm of $800,000 for a one bedroom in the 700 square-feet range. (And that's the very low end; prices head into the millions quickly.)
Pro Tip:
To offset the extra closing costs of buying in a new development—and boost your negotiating power against a shrewd professional developer—work with a buyer's broker that offers a rebate on their commission. If you bring in Prevu as your advocate from the very beginning, you'll receive a rebate of two-thirds of the commission paid to the buyer's broker at closing. On a $1.5 million condo, you'll pocket up to $30,000. Click here to learn about Prevu's Smart Buyer Rebate.
You might think that if someone has that kind of money (or much more) to drop on a condo, looking for a "bargain" isn't a factor when selecting a potential home.
"Every buyer is looking at how much a month it is to carry an apartment. At any price point. Whether they have a mortgage or not," says Tamir Shemesh, sales director at 308 N. 7th in Williamsburg (which is offering a 15-year tax abatement). A brand new building with a longer-term tax abatement is rare, and buyers take note. "People are asking us, 'How come you have this?' Because when looking around, they find five years, eight years. A 15-year abatement makes [a building] very, very appealing."
According to Ben Baccash, assistant vice president of Taconic Investment Partners, it's a similar story at 242 Broome, the first condominium to open that's part of the Lower East Side complex Essex Crossing, where the tax abatement is 12 years, with incremental increases for the next eight. He describes the buyer profile as "varied" and says it includes conservative buyers who are mindful of their spending.
"It's a high-end product at an appealing price point," he says. "That's where the abatement comes into play."
Interested in exploring the oxymoronic landscape of "value-luxury" (or "luxury-value")?  Here are buildings offering 421-a tax abatements with apartments for sale now.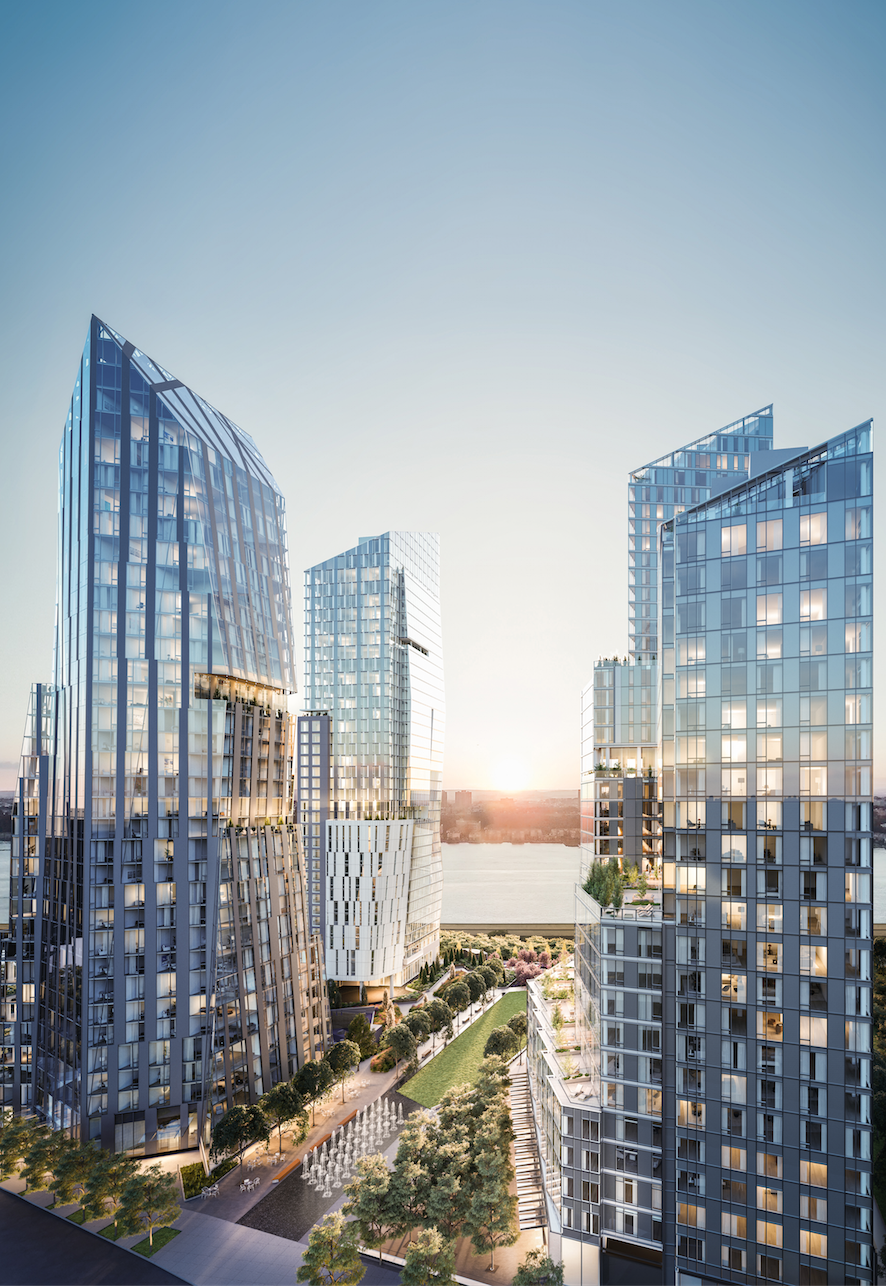 Designed by Rafael Viñoly Architects, Richard Meier & Partners Architects, and Kohn Pedersen Fox Associates, Waterline Square features 263 apartments ranging from one- to five-bedrooms, with prices starting at $2 million. The Upper West Side complex has a 20-year tax abatement, and closings are expected to begin in early 2019.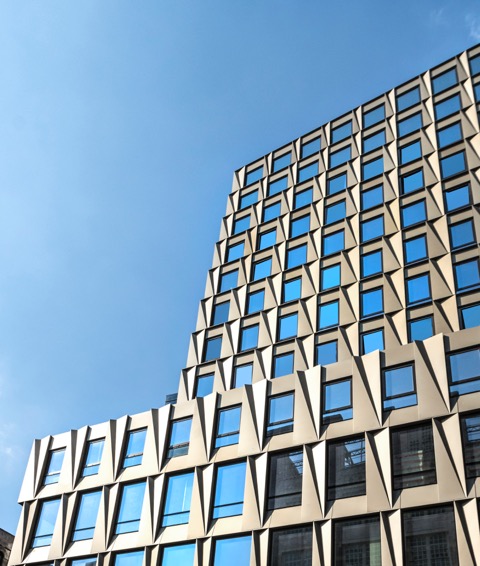 Part of the Lower East side mega project Essex Crossing (which includes residential, retail, and office space, as well as the new home of the International Center of Photography) 242 Broome has a 12-year tax abatement. Designed by SHoP Architects with interiors by DXA studio, the development is over 65 percent sold, and currently has availability of one bedrooms ($1,685,000) to three-bedroom penthouses ($6,250,000).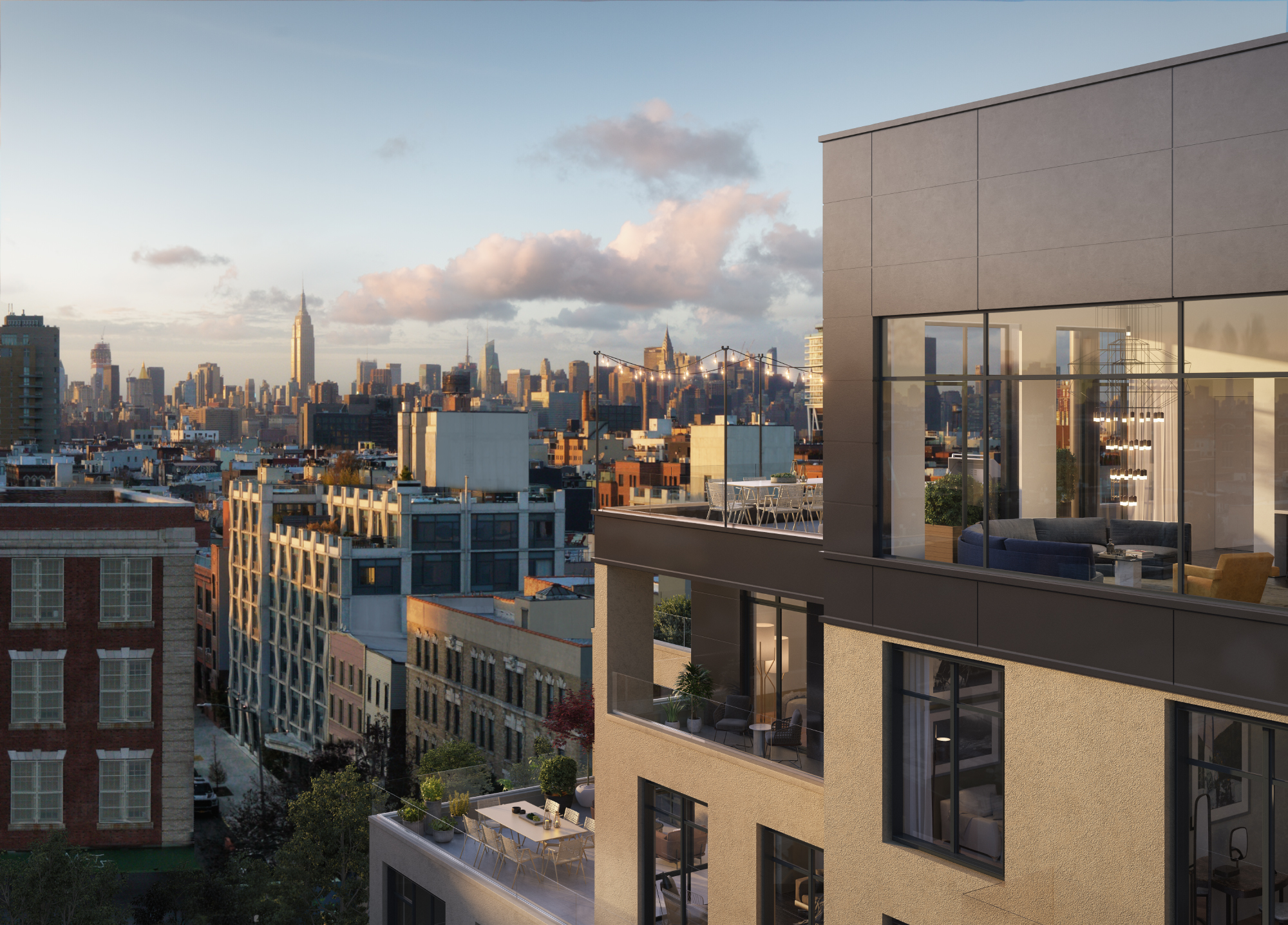 Williamsburg's 308 N. 7th is a nine-floor, 45-residence building that includes three penthouses. Located on the former site of a soap factory, the development was designed by firm Isaac & Stern, and has a 15-year tax abatement. A one bedroom is listed at $842,000.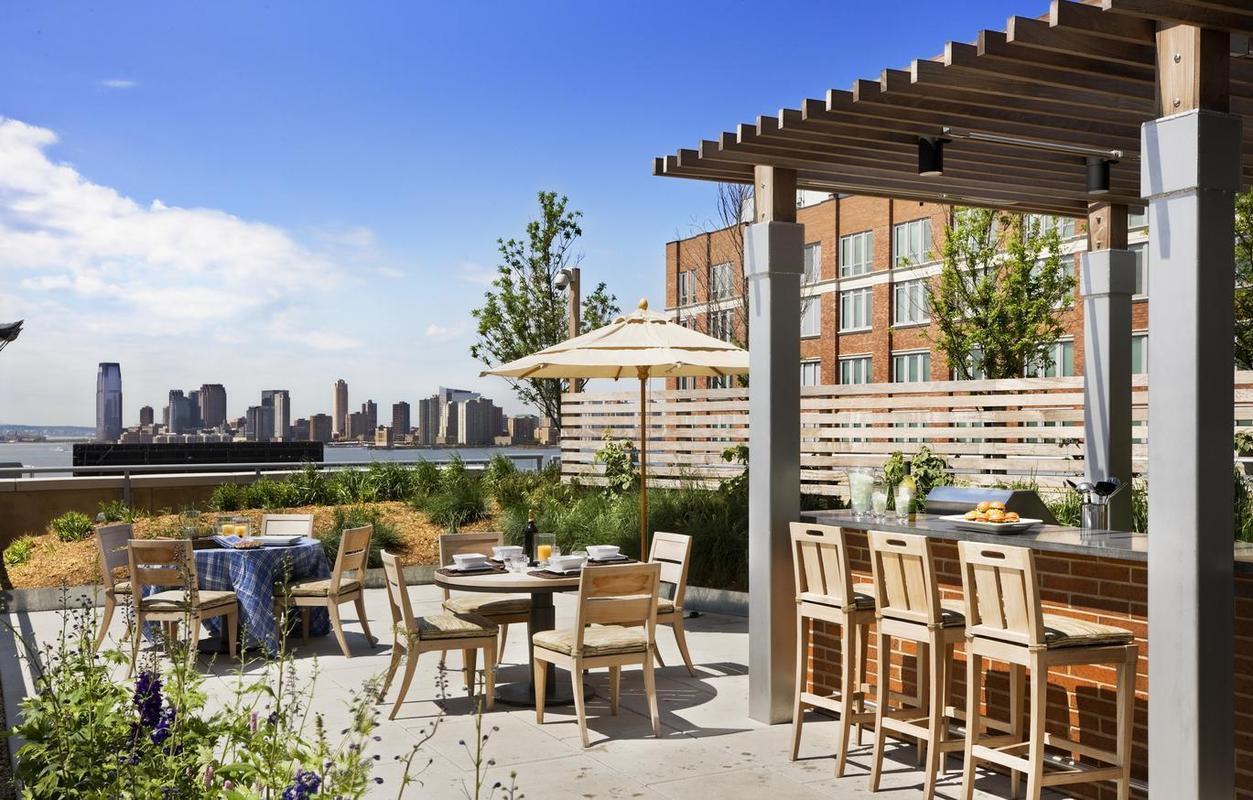 Located on the Highline, Chelsea's Caledonia is a 24-floor, mixed-use building designed by Handel Architects. A one bedroom is currently listed at $1,549,000, and the building has a tax abatement until 2021. Also: there's a pet spa. 

This 68-story downtown Brooklyn mixed-use development was designed by architectural firm Kohn Pedersen Fox, and has a 25-year tax abatement. Studios start at $847,620, and three-bedroom, three-bath apartments are listed at $3.3 million. Among the 40,000 square-feet of amenities? The highest-residential rooftop infinity pool in the Western Hemisphere.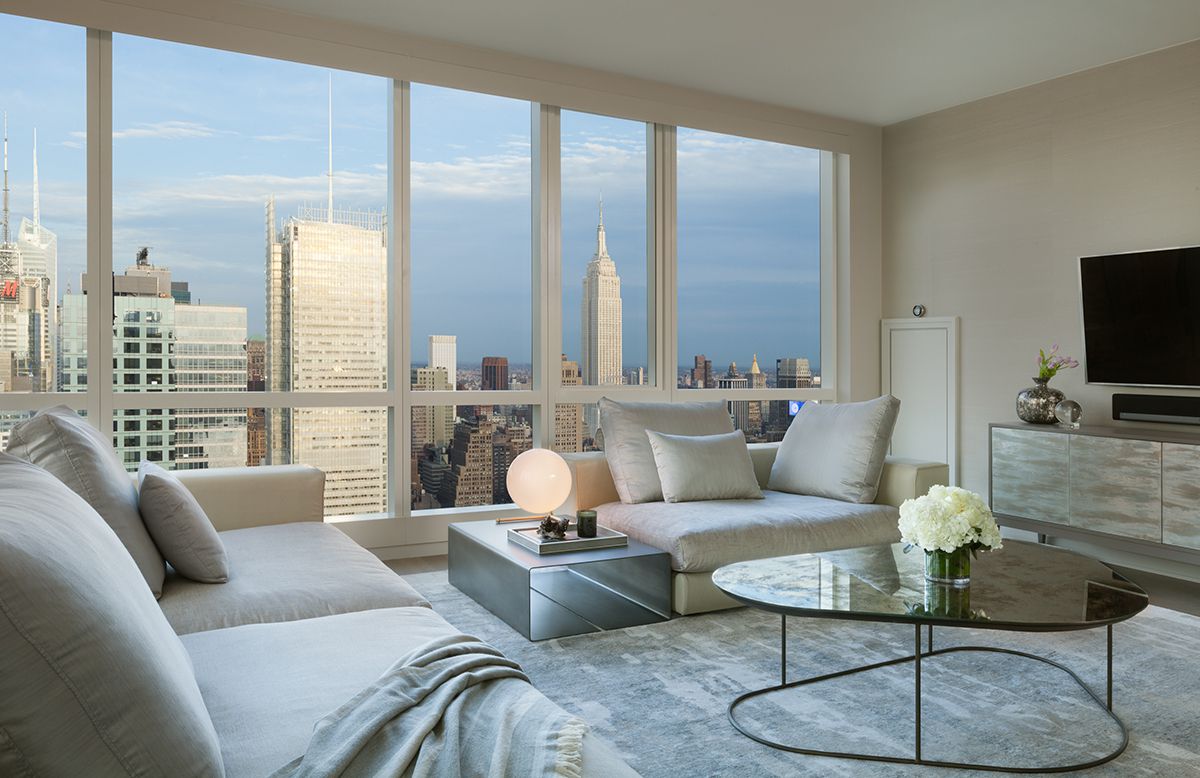 Located at 460 West 42nd Street, MiMA provides skyline and water views from thew 51st floor and up. The building's interiors are by Jamie Drake, and residents have access to 44,000 square feet of amenities, including an Equinox gym and full size basketball court. The building has two 421-a tiers: the abatement expires in 2022 for apartments on floors 51-59, for penthouses on floors 60-63, it ends in 2032. A one bedroom in the first tier is currently listed for $1,988,000. 
Looking for a condo with a generous 421-a tax abatement? Get the inside edge by accessing off-market properties in your dream neighborhood. Meet and deal with sellers before their apartment hits the market.
Let Triplemint's off-market team give you exclusive access to apartments in your price range and desired neighborhood that no one else has seen. More options, less competition, no bidding wars. 
Brick Underground articles occasionally include the expertise of, or information about, advertising partners when relevant to the story. We will never promote an advertiser's product without making the relationship clear to our readers.