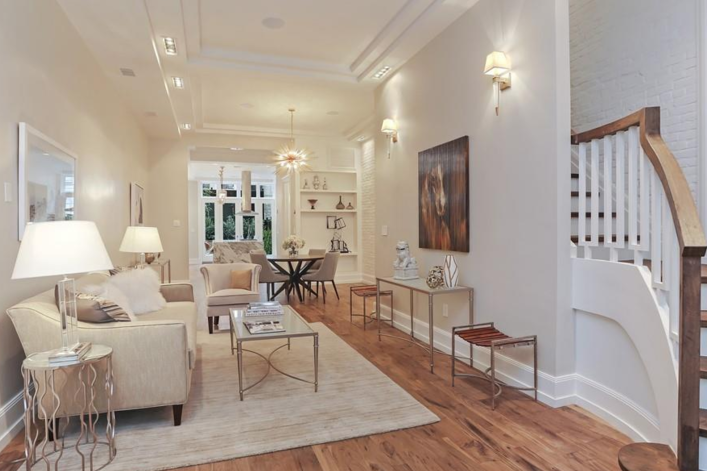 Earlier this year, the New York Times had East Harlem on its list of "New York's Next Top Neighborhoods" (read: developer favorite), saying that "if you want to stay in Manhattan, East Harlem may be your best bet."
In this week's Buy Curious, Kathleen Klech of Mdrn. Residential and Jason Saft of Compass reveal what the neighborhood known as El Barrio has to offer, and why you'd be wise to move there now—before you get priced out for good.
THE WISH LIST
I'm seriously considering relocating to East Harlem. Will buying here get me all the space I need at a fraction of Central Harlem prices?
THE REALITY:
East Harlem—which extends from 96th to 141st Streets, from the East River to Fifth Avenue—is popular among apartment- and townhouse-hunters, large because "it has a rich history, it's diverse and it's affordable." And that's not all:
It is (somewhat) cheaper than surrounding neighborhoods
"Pricing varies depending on building type," says Saft of Compass, "but expect to see a price break of anywhere from 5 to 20 percent from neighboring Harlem and the Upper East Side."

According to figures supplied by appraiser Jonathan Miller, the median sales price for a co-op in East Harlem year to date is $399,500, while the median sales price for a condo is $654,672. It's significantly more affordable than neighboring Yorkville, where the median sales price for a co-op stands at $905,500 and a condo, $1,242,817. West Harlem is more comparable, with a median sales price for a co-op of $367,000, and a median sales price for a condo of $795,000.
New residents—many of them young professionals—have been drawn to East Harlem for a while now, lured by its low rents, less hectic Upper Manhattan locale, and proximity to public transportation. But these days, the neighborhood—historically a low-income region—is becoming even more sought-after. Explains Klech: "Developers seeing that the Second Avenue subway was finally going to be opened and built drove a lot of demand." 
There's something for everyone—housing-wise
East Harlem is an architecturally rich neighborhood. "There's some prewar, some tenement-style buildings and a lot of new developments," says Klech. Many of the buildings are landmarked, including the Church of St. Paul, Fire Engine Company No. 53 and The Corn Exchange. Plus, says Saft, it has an "incredible selection" of housing stock, from townhouses to tenements to new construction to high-rises.
There's easy access to public transportion
The neighborhood is easily reached by subway (the 4, 5 and 6 trains), a slew of buses, and even Metro-North (there's a stop on 125th Street). And with the Second Avenue subway poised to make the area even more accessible in the next few years, Klech says "a good time to invest is now." 
There are tons of new buildings popping up in the neighborhood, adding to the inventory, notes Klech, including The Style, a two-building condo complex at 51 East 131st Street and 48 East 132nd Street that hit the market earlier this fall, and the Art House at 1810 Third Avenue, which was built as a rental building in 2008, but recently turned condo.
Its Latin roots run deep
East Harlem is home to one of the largest Latino communities in NYC, made up mostly of Puerto Ricans, but also of growing numbers of Dominican, Salvadoran and Mexican immigrants. Based on the 2015 East Harlem Community Health profile, the population is 50 percent Hispanic, 31 percent black, 12 percent white, 6 percent Asian and 2 percent Other. Of those, 26 percent are foreign-born.
Nonetheless, despite the abundance of newcomers moving into the area, the neighborhood has been able to preserve its roots. "East Harlem is representative of that 'Old New York' that many people lament is no longer and have an unwavering nostalgia for," says Saft. 
According to the Gotham Gazette, "the dominant culture is reflected everywhere: Spanish is spoken on every corner, storefronts advertise Latin American food, music, and good, and large-scale, colorful murals pervade the neighborhood with images of Latin American activists and artists."

One of the neighborhood's most famous institutions is El Museo del Barrio, a museum that showcases Latin American and Caribbean art. Other cultural destinations include the Julia De Burgos Cultural Arts Center, which promotes Latino heritage through visual, performing and literary arts; and the Poet's Den Theater & Gallery, which showcases presentations of performing and visual arts.  
It still has old-New York retail and restaurant charms
Although new restaurants and stores have opened in El Barrio in recent years, many older, small businesses still remain. Casablanca Meat Market—a family-owned butcher shop that first opened its doors in 1949 and is located on East 110th Street—still sees lines out the door on a regular basis. Patsy's Pizzeria has been in the same First Avenue location since 1933. And the original Rao's, which serves southern Italian cuisine so divine it makes it notoriously hard to secure a reservation, has been in East Harlem since 1896.
Says Saft: "What I love most about East Harlem is the vibrancy of the neighborhood. East Harlem is one of the few neighborhoods [in NYC] that still retains a lot of independent and family-run businesses. There is a warmth and familiarity there that many areas lack. You still have the convenience of many of the chain stores we all want to have close by, but then you have so many other options to explore."
Changes are stepping up
According to the New York Times, "in the last three years, 21 development sites traded hands" in East Harlem—to compare, in August, per the New York Real Estate Journal, 20 development sites had traded hands in all of northern Manhattan in the first half of 2016—and noted that a Whole Foods is currently being built at the corner of West 125th Street and Malcolm X Boulevard (an exact grand opening date is still unclear). And earlier this year, the diner, Harlem Shake, opened another location at 2162 Second Avenue in East Harlem.
Saft says he's looking forward to hearing what the Durst Organization has planned for the land parcel at Park Avenue and East 125th Street, which the company acquired earlier this year. "That specific corridor has so many new projects—both residential and commercial, as well as rehabilitations of historic buildings that fell into decay like the Corn Exchange—that it will feel like a new area, while retaining some of the older elements, like the elevated Metro-North platform."
But not everyone is thrilled about the stepped-up metamorphosis and what it means for the neighborhood. The Gotham Gazette recently noted that East Harlem "residents are bracing for further shifts that some believe will drastically change the landscape of their neighborhood, push long-term residents out of their homes as new residents move in, and threaten local businesses."
One long-time resident told the paper: "We have to bring the focus back to the people who were originally here… We have to make sure that the people who were here can stay here."
Check out these listings: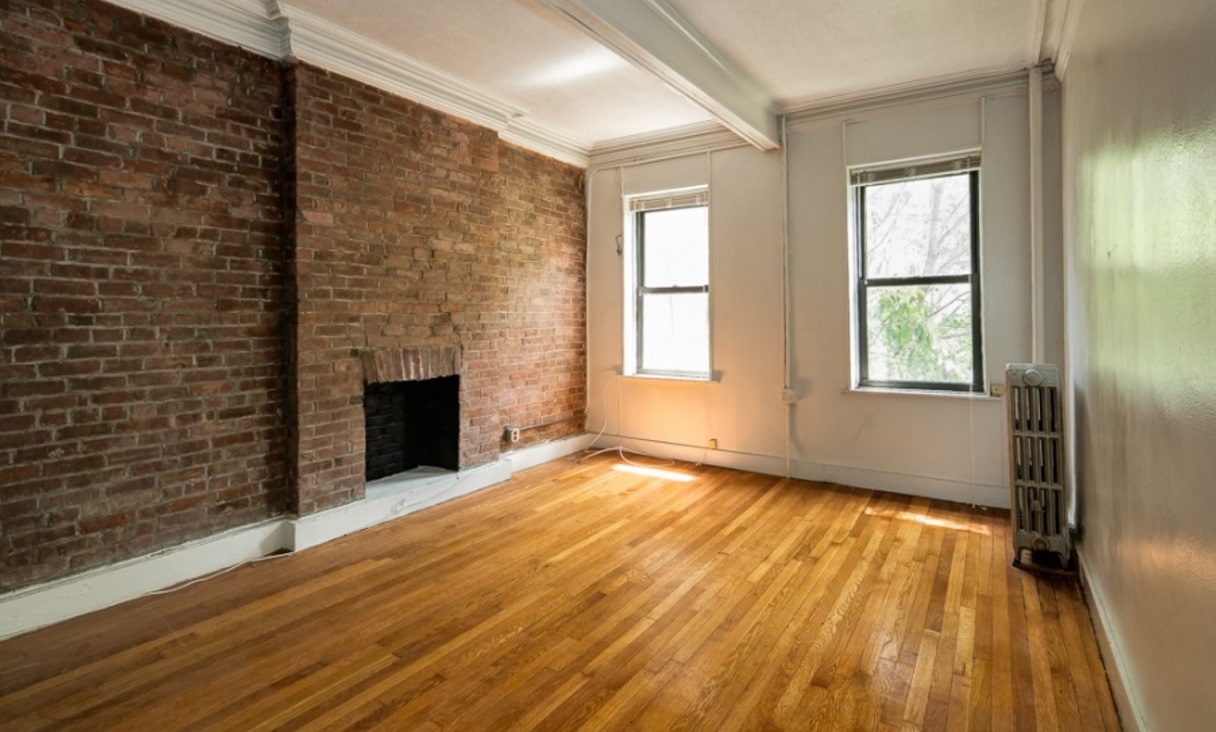 East Harlem four-bedroom, two-and-a-half-bathroom townhouse, $2.25 million: This property at 14 East 129th Street between Madison and Fifth Avenues needs some a gut renovation, but definitely shows promise. The 3,800-square-foot town home features hardwood floors, original fireplaces and a big backyard. The boiler and roof were recently upgraded and the building has 6,385 square feet of buildable air rights.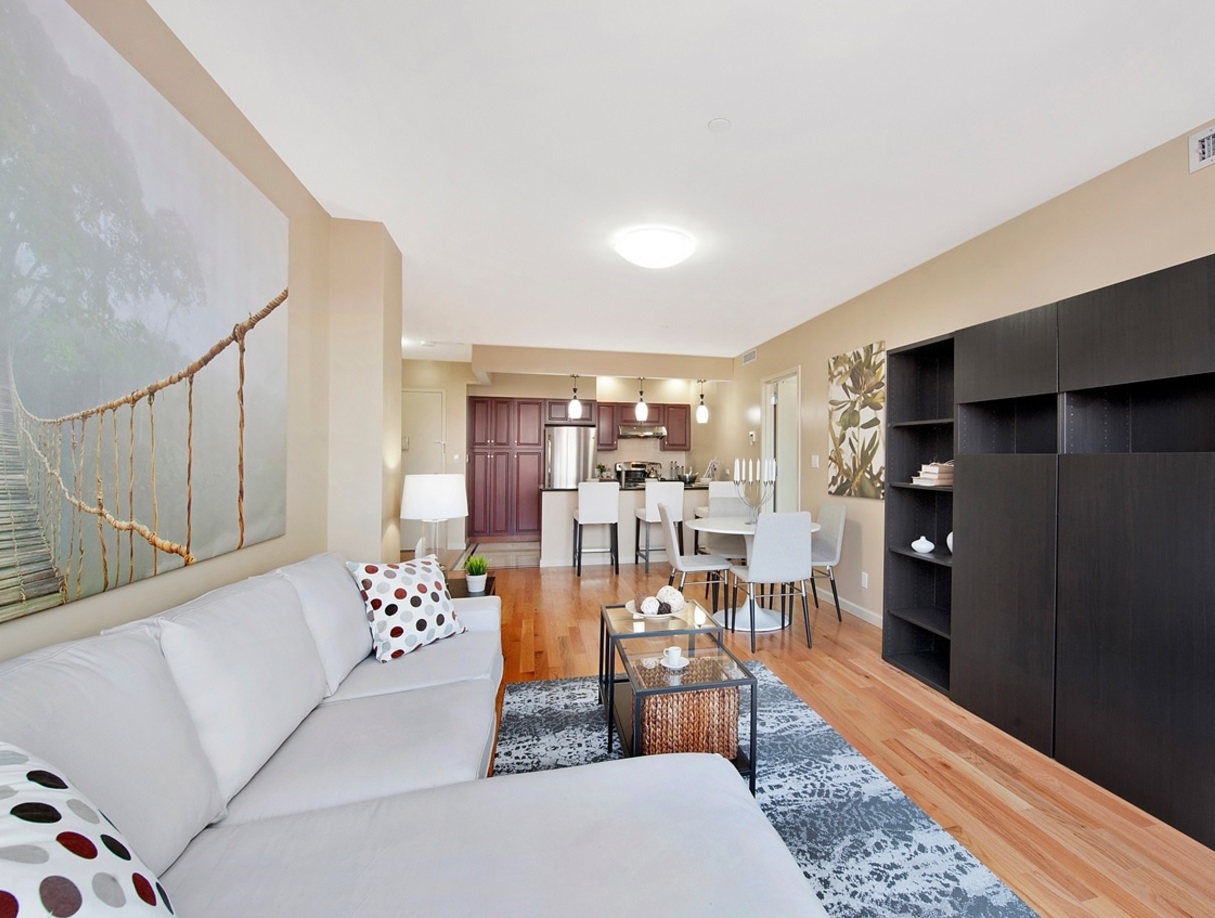 East Harlem two-bedroom, two-bathroom condo, $1.218 million: At 1,120 square feet, this luxury condo at 1635 Lexington Avenue between East 103rd and 104th Streets, is quite large. The apartment offers hardwood oak flooring, large windows, a modern California kitchen with quartz/granite countertops and Italian marble flooring, climate-controlled central heating and cooling systems, a video intercom security system and a private balcony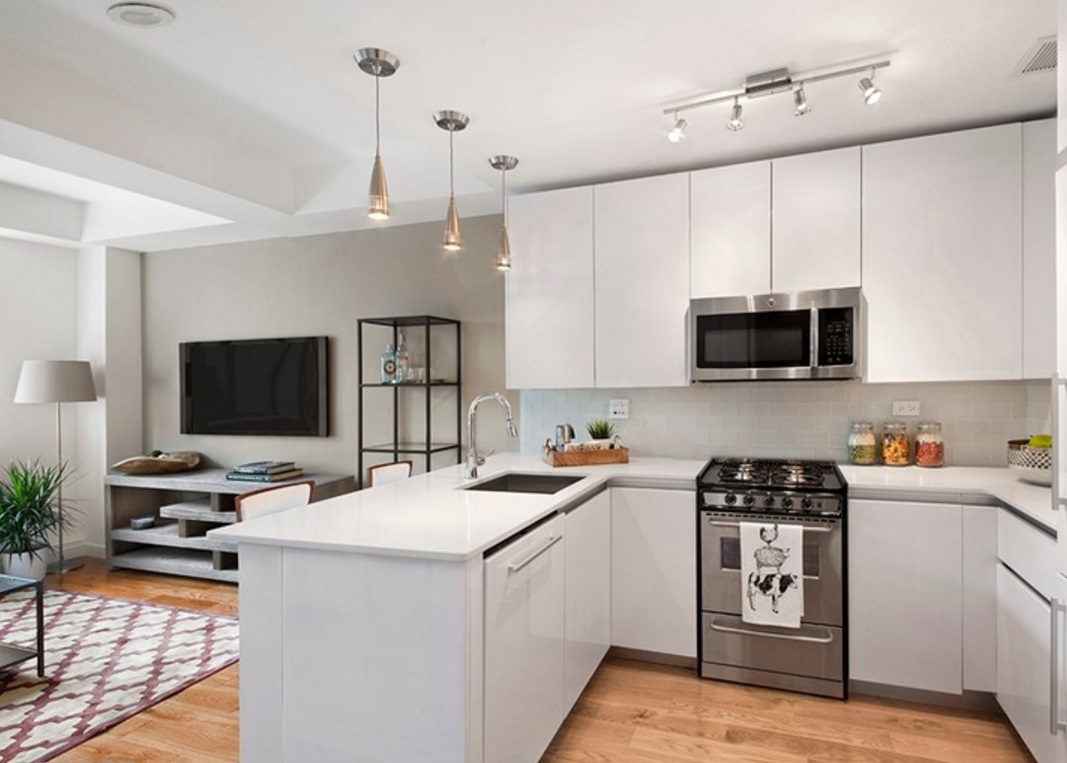 East Harlem one-bedroom, one-bathroom condo, $561,000: This sunny one-bedroom condo at 51 East 131st Street between Madison and Park Avenues has white oak floors, nine-foot coffered ceilings, oversized windows, an in-unit washer and dryer, a white kitchen with a stainless steel range and microwave; and a Juliette balcony. The building has a virtual doorman that allows for packages to be dropped off when residents aren't home, a landscaped garden, and a fitness center with a yoga area that is open 24 hours a day.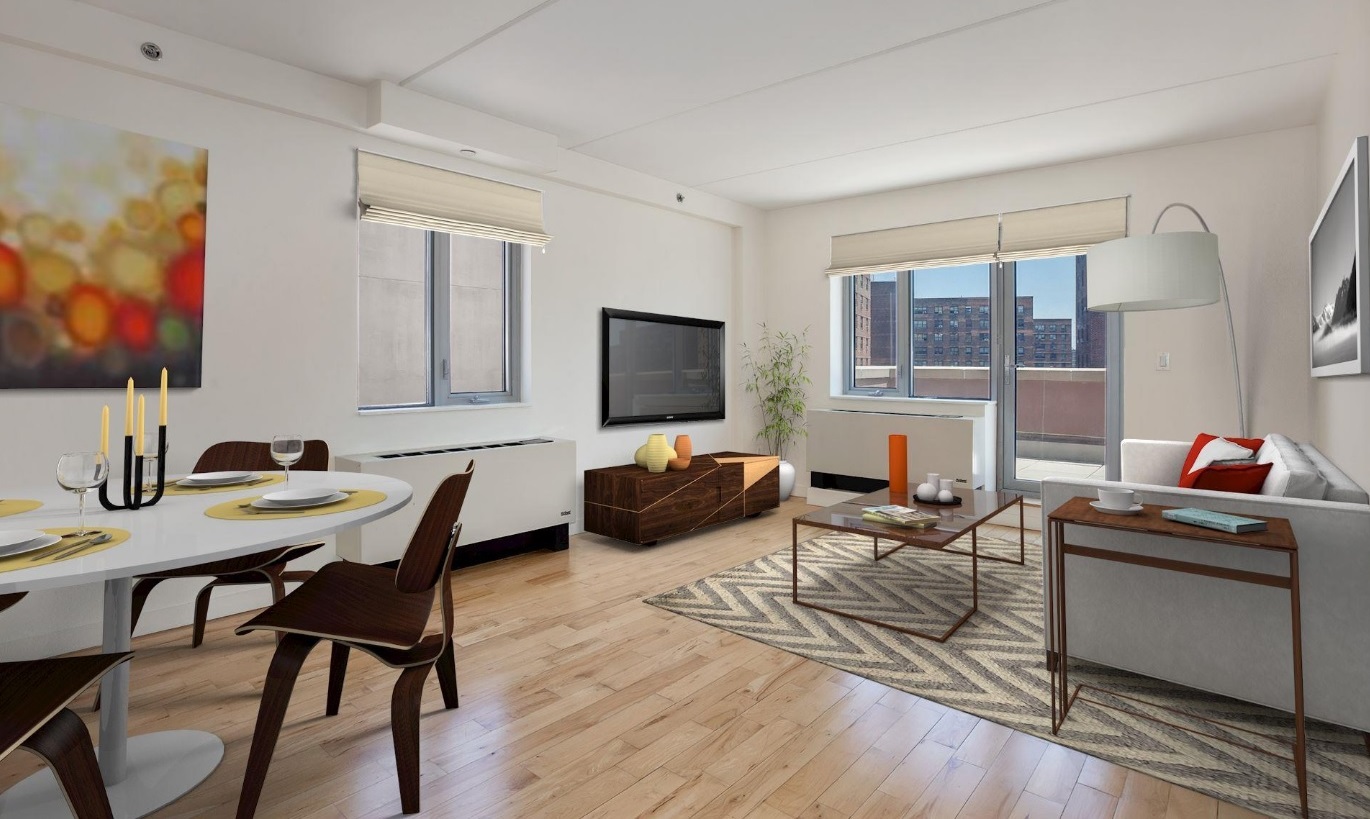 East Harlem one-bedroom, one-bathroom condo, $575,000: Located in the Art House, a full-service condo building at 1810 Third Avenue between East 100th and East 101st streets, this one-bedroom unit offers high ceilings, hardwood floors, marble floors, in-unit laundry, central air and a fully-equipped kitchen. Building amenities include a full-time doorman, a live-in super, a fitness center, a roof deck, a common garden, and a coffee lounge.  
Brick Underground articles occasionally include the expertise of, or information about, advertising partners when relevant to the story. We will never promote an advertiser's product without making the relationship clear to our readers.