If you're like us, and you find the quarterly market reports a little, well, depressing, this apartment might give you hope. That's because it's a true two-bedroom on the Upper West Side for the price of a one-bedroom co-op (according to Douglas Elliman's most recent market report).
Asking price is $715,000, with a monthly maintenance just under $1,000.
Sure, that second bedroom, separated from the living room by French doors, is a little "cozy," but it's got a window, so it is, in fact, a real bedroom. And if you don't need the extra sleeping space, it would double nicely as a dining room or office.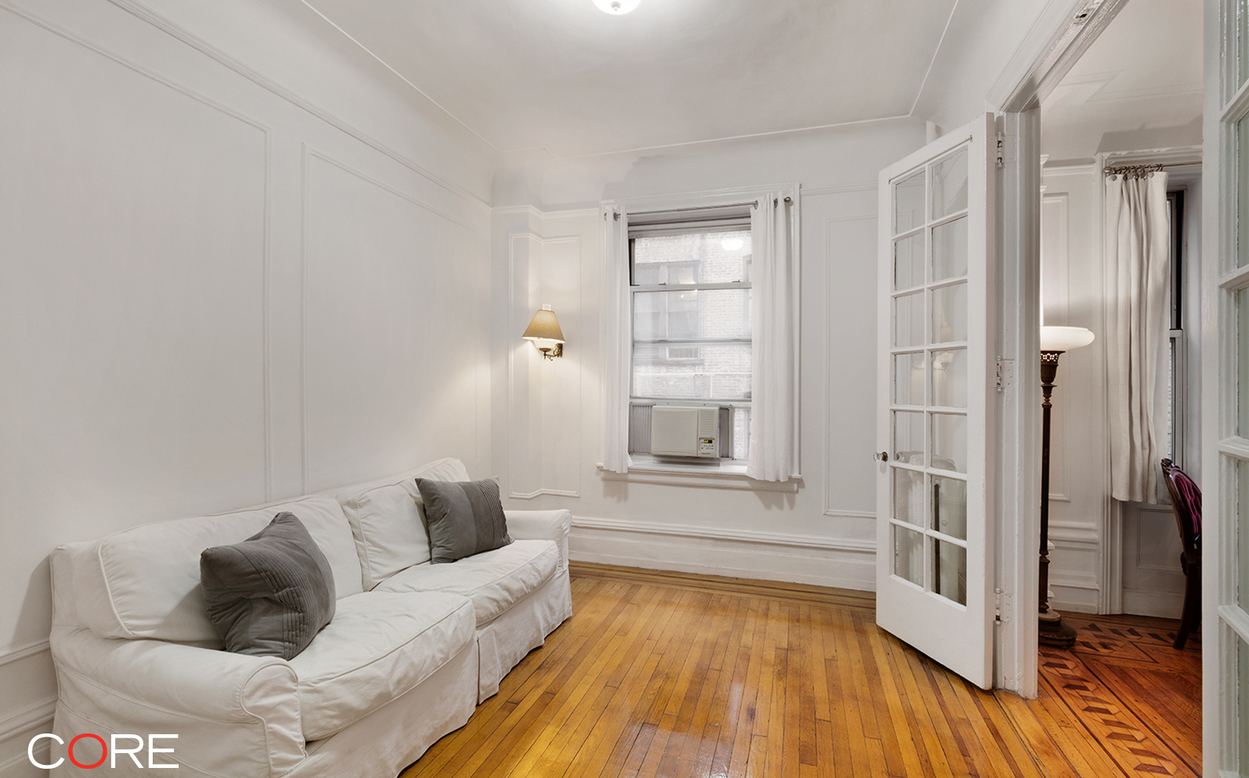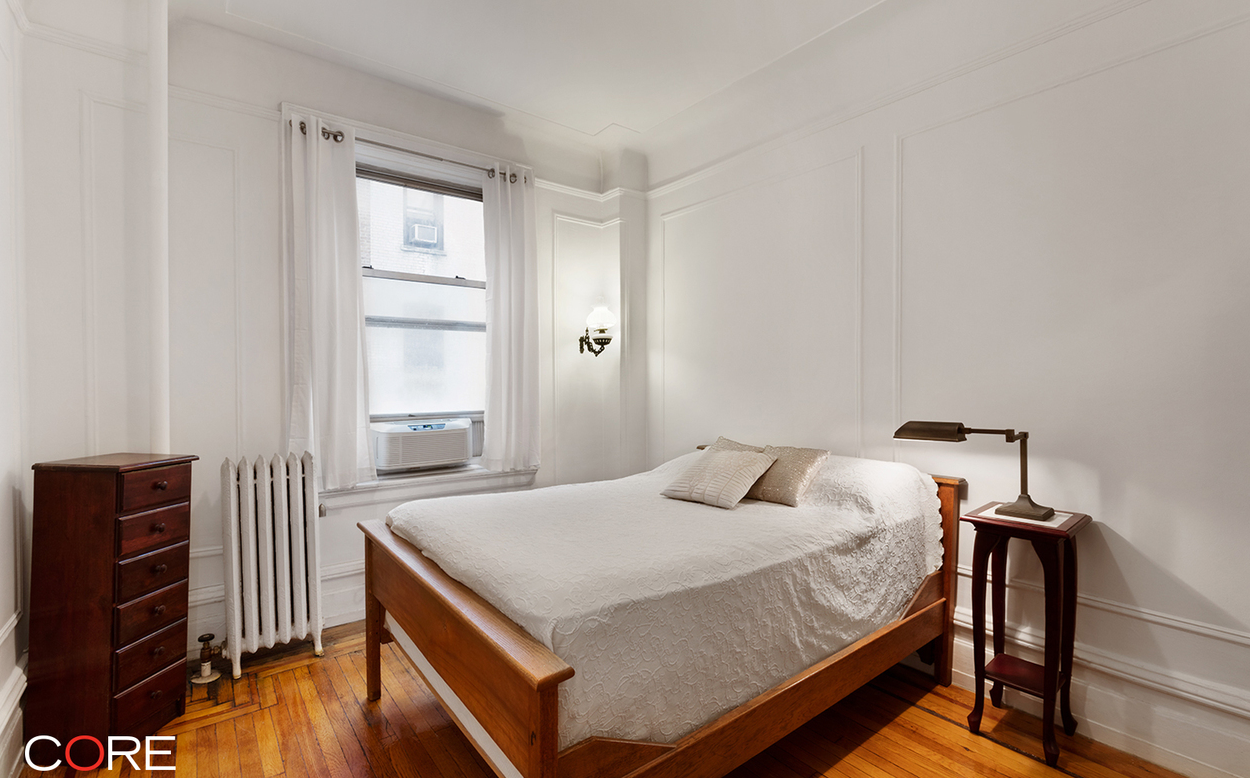 The apartment has prewar details, including original wainscotting, high ceilings, and decorative crown moldings. 
The kitchen has been newly renovated and has stainless appliances (including a dishwasher that's cleverly tucked under the sink to save space). Of course, we have to take the listing agent's word for this one, since there's no photo of the kitchen. (You'll have to do your own due diligence.)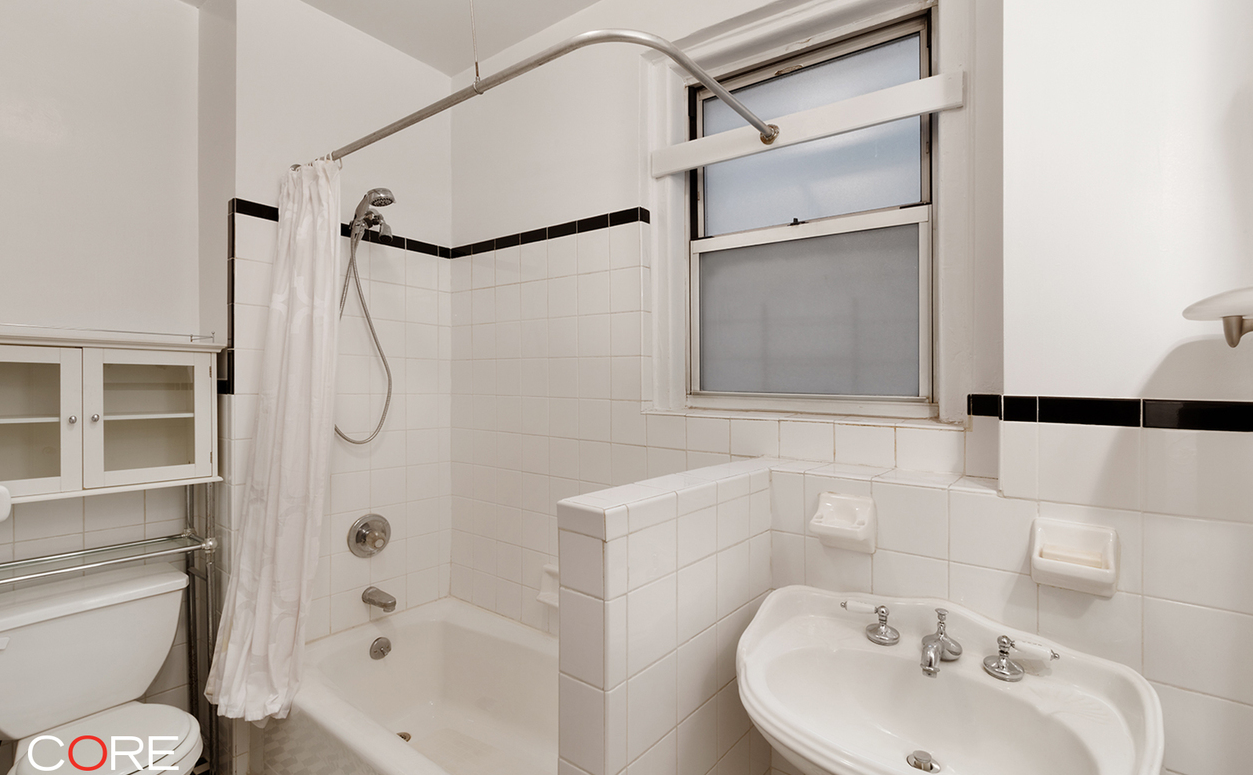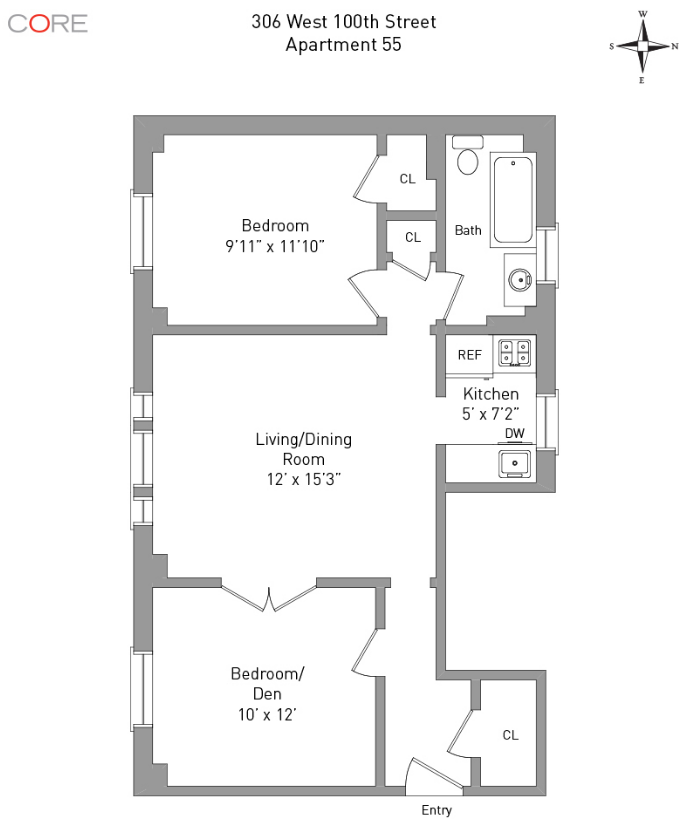 The building itself has a marble lobby, elevator, live-in super, bike room, and laundry room.
And the location—on 100th Street between West End Avenue and Riverside Drive—will be particularly attractive for runners (and dog owners) who will make the most of the close prximity to Riverside Park.