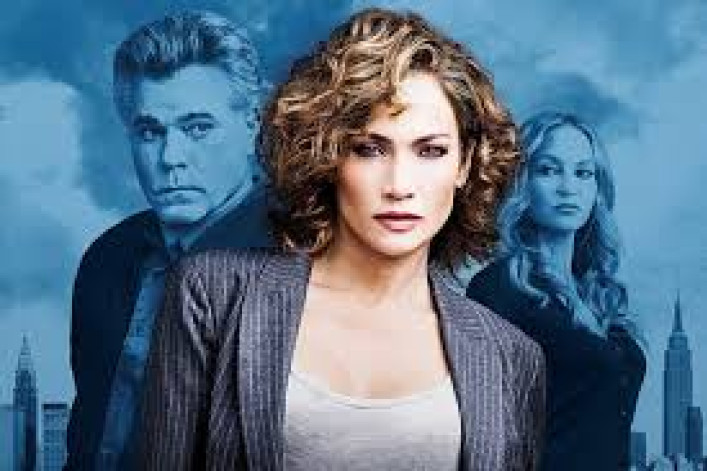 When a movie or TV show is set in New York City—and if the people making it are savvy—real estate becomes part of the story itself. In Reel Estate, we look at some of the more memorable domiciles to grace the screen.
We've been excited about Shades of Blue (or "the J. Lo cop show," as it's known to most people) ever since ads started cropping up on the subway a few months back. The show films on location all over the city, and well, it's a J. Lo cop show.
After catching the first three episodes, we weren't disappointed, exactly, but (unsurprisingly) found ourselves wishing there was more real estate involved in the mix. As it stands, we don't know many details except that the corrupt-but-well-meaning Brooklyn police crew J. Lo's character, Harlee, is assigned to is probably based in Bay Ridge, since the show seems to be filming there all the time.
It's unclear what neighborhood Harlee actually lives in (possibly also Bay Ridge?) but her apartment looks to be on the first floor of a spacious old townhouse, and one that's way above her pay grade as the FBI agent who snares her for corruption points out. (Unless she moved there and locked in a good deal before the neighborhood was "invaded by hipsters and yuppies," as the Real Deal reported in 2015.)
As for the head of her crew, Wozniak (a reliably terrifying Ray Liotta), his suburban-style spread looks like it's also in Bay Ridge, though it could be Astoria, too, where the show also shoots.
We don't hear much about their houses (and corrupt cops don't seem to spend that much time at home), but we did get one juicy real estate crime detail out of the show: In the third episode, Drea de Matteo's character, Tess—also a member of the crew—enlists help from her fellow cops disposing of a body. The reason? She found it in a vacant lot next to her house, and didn't want news to get out and affect her pending home sale.
Somewhere, somehow, we'd completely believe a broker (or desperate seller) has actually done this. And that there may yet be hope for the real estate drama quotient on this show.
Related: 
The 8 best NYC neighborhoods for first time buyers
Hey Ridge: Bay Ridge is only out of hte way if you don't live here
It's time we talked about that insane apartment on 'Master of None'
On 'Fear Thy Neighbor,' moving to the suburbs is an actual death sentence
We're jealous of the dingy—but spacious!—apartment on 'Jessica Jones'
Brick Underground articles occasionally include the expertise of, or information about, advertising partners when relevant to the story. We will never promote an advertiser's product without making the relationship clear to our readers.