Negotiating + Financing
Can you get a home equity loan on a co-op?
These loans let you tap equity without having to refinance your existing mortgage
The funds can be used for things like debt consolidation, renovations or medical bills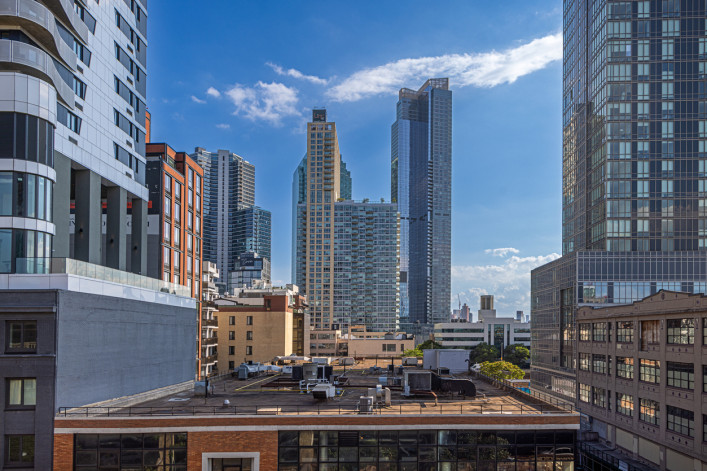 Over the past few years, if you owned a co-op in New York City, the only way you could really tap into the equity of your apartment and extract some cash was by refinancing your entire mortgage.
That's a tricky scenario these days considering how high mortgage rates are. While refinancing may still be an option and you should discuss with your lender to see what works best for your particular situation, it is not your only recourse.
"We understand that most consumers have lower interest rates on their first mortgage, that is why we are offering home equity line of credit (HELOC) and home equity loan (HELOAN) to take advantage of the equity without having to refinance," says Ryan Greer, senior vice president at National Cooperative Bank. Both are now available to co-op shareholders in New York.
Unlike a traditional mortgage refinance, a HELOC allows you to treat your apartment like a credit card and typically costs less (fees may vary). The HELOAN will allow you to leave your current first mortgage in place and take out a fixed-rate second mortgage in a lump sum.
"HELOCs and HELOANs are considered flexible financing in that you can use the funds for any purpose," Greer says. "Some examples are credit card debt consolidation, renovations and/or medical bills." Interest for the HELOC and HELOAN is tax-deductible in some cases, unlike credit card debt, he adds.
What is the difference between a HELOC and HELOAN?
Greer explains that National Cooperative Bank's HELOANS are fixed-rate loans "set up for either five, 10, or 15 years. All of the loan funds are disbursed at closing and you're required to pay a principal and interest payment monthly."
NCB's HELOCs are set at the interest rate of prime to prime plus 1 percent, depending on a buyer's credit qualifications, he says. With prime at 8.25 percent currently, that translates to rates of 8.25-9.25 percent. "During the first 10 years of the loan you only pay interest on the amount you borrow, after the 10 years is up, you will pay the balance over the final 20 years," Greer says.
Pro Tip:
Looking to buy a co-op apartment?  National Cooperative Bank offers competitive rates and easy pre-qualification. With 40 years of lending to buyers in New York City, NCB is the bank for co-ops. After all, Cooperative is our middle name! Call us at (202) 349-7455 or email Ryan Greer [email protected] #507534. Equal Housing Lender.
How much can you borrow for a HELOC or HELOAN?
NCB allows you to borrow 70 percent of your apartment's appraised value, Greer says. "We like to inform borrowers to discuss options first with their co-op regarding loan to value limits. We advise borrowers to reach out to their co-op prior to application to discuss equity options," he adds.
That means if your place is worth $1 million and you have an existing $500,000 mortgage, you'll be able to finance an additional $200,000 bringing your total debt to $700,000.
While some co-ops don't allow home equity products, most give the green light and don't even ask what the money is for. Some co-op buildings will limit the amount you can borrow to 50 percent of your apartment's appraised value.
Brick Underground articles occasionally include the expertise of, or information about, advertising partners when relevant to the story. We will never promote an advertiser's product without making the relationship clear to our readers.