Renting an apartment with an untraditional layout is one way to squeeze some affordability out of NYC living. Apartments that are lacking in some way can offer an opportunity for you to receive a discount on the rent—or negotiate for one.
But be aware that landlords are gaining the upper hand in NYC. In Manhattan, for example, the vacancy rate has fallen year over year for 11 straight months, according to Douglas Elliman's March 2019 rental market report for Manhattan, Brooklyn, and Queens. This means landlords don't need to offer as many discounts and freebies to entice renters.
But you might have some bargaining power if you know how to read a listing carefully. Take this supposed one-bedroom, one-bath apartment, 499 17th St,. #1, in Windsor Terrace. It has a large, private outdoor space and is asking $2,100, which is less than the median for a one bedroom in the neighborhood, $2,340, according to StreetEasy. (That lower rent is your first clue that there's something irregular about this apartment.)
The outdoor space is in rough shape but could be fixed up in time for summer. It's right off the kitchen, which is not fancy but has tons of cabinets and even a dishwasher. Interestingly, the living room—with a handsome, exposed brick wall—is big enough to create a "queen-sized bedroom." That's your second clue that something is different here.
And the third clue is the fact that the listing calls this apartment a "loft." A loft, for some strange real estate reason, is sometimes used as a description when an agent means "studio." 
So this is not a true one bedroom, but it offers more flexibility than many studios, because there is, in fact, an additional room, which the listing says could be used as an office or guest room (and from the listing photos, looks like it is being used as a regular bedroom). The photos show what looks like an interior room with no windows, which is not a legal bedroom.
Still, this apartment could be a good find for some renters. It is in a bustling neighborhood, just off a stretch of Prospect Park West with restaurants, cafes, bars, and shopping. It's four blocks from one of the entrances to Prospect Park, where there's a weekly farmers market. And it's three blocks to the F and G trains.
So what's the upshot? Would you sleep in the living room here and call it a night? 
As always, when weighing New York City apartment listings, we turn to our Take It Or Leave It experts: Constantine Valhouli, founder of real estate research and analytics firm NeighborhoodX, freelance writer Lambeth Hochwald, and myself.
But first, here are pictures of the apartment.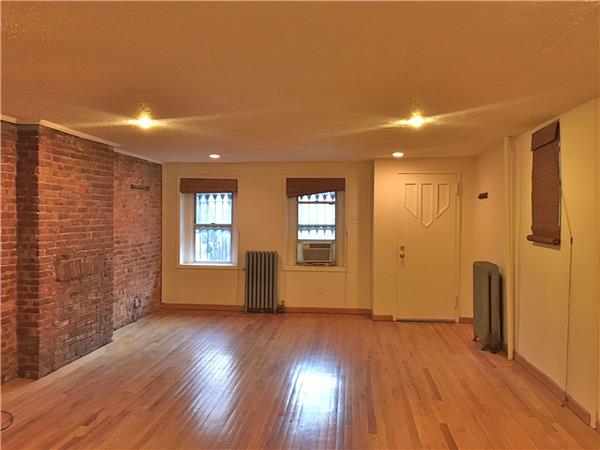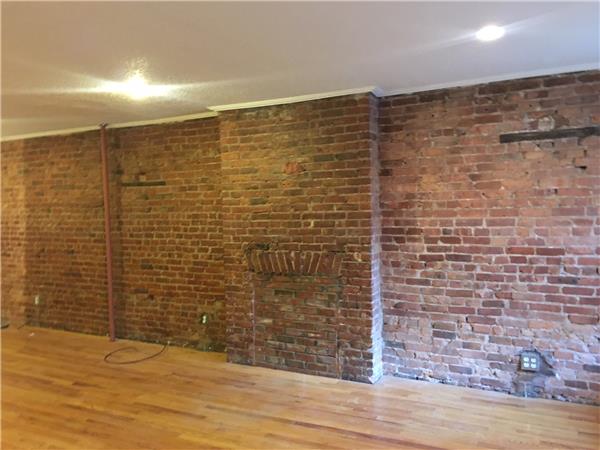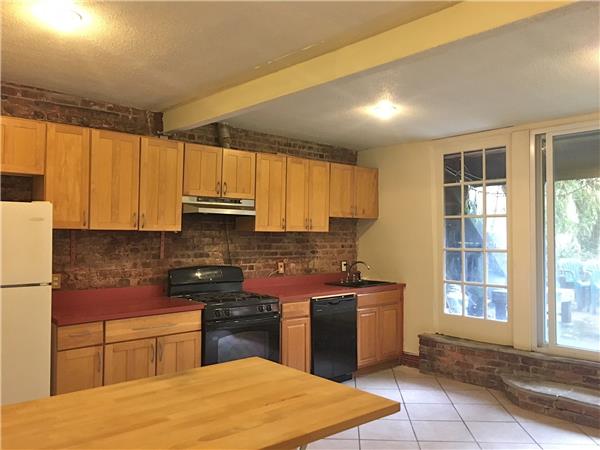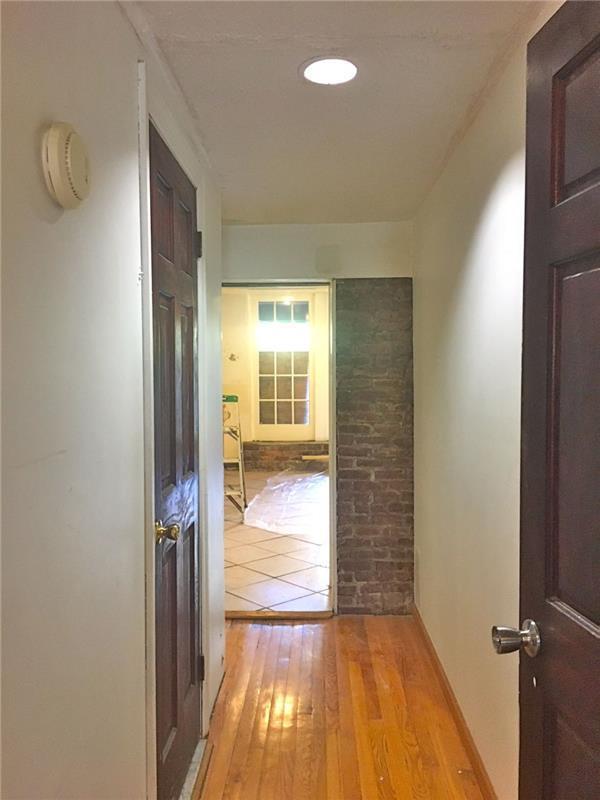 Pros & cons
"I so badly wanted to love this place since I've got a major soft spot for outdoor spaces, especially at this time of year, but I have to call this place out for what it is: Over $2,000 per month (plus broker's fee) for a (sorry) dingy almost subterranean space." —Lambeth Hochwald
"It has character, which is more than can be said of so much of the new development going into the city. Efficiency seems to be the enemy of character and charm, from a design standpoint. That said, the triangular, tripartite window on the front door looks like a superhero's logo, so you can pretend you're in your own personal Fortress of Solitude when you come home. Except that you don't need to get all solitary about this since there's enough space for the entire Justice League in the backyard area." —Constantine Valhouli 
"Sleeping in the windowless office of this apartment is not appealing, but if you embrace the living room as a bedroom, it could work, just be sure to use some curtains in the front windows. The outdoor space and the large, eat-in kitchen, plus the office, are major pluses here, as is the neighborhood. However, the commute here on the F train is a drag: Rush hour trains sometimes go express and skip the nearest stop." —Jennifer White Karp
Whom is it good for
"A Windsor Terrace diehard who also happens to be an incredible gardener since the backyard needs more than a touch of a green thumb." —Hochwald
"Aspiring superheroes on a budget (hey, even Tony Stark and Bruce Wayne inherited their positions in their respective companies). Or a couple looking for a charming, quirky space."—Valhouli
"It wouldn't work for roommates, but it could be ideal for a single person or a couple." —White Karp
Take it or Leave it 
LEAVE IT. "With a capital 'L.'" —Hochwald
TAKE IT. "Peter Parker lived in Queens and the East Village. You could be the first superhero in Windsor Terrace." —Valhouli
TAKE IT. "It has much more going for it than a lot of apartments in this price range. But first, see if the landlord is open to negotiating." —White Karp