The Search
Considering a short-term rental company in NYC? Here's what to know
Most companies have studios and one bedrooms while some specialize in larger apartments and townhouses
You can usually filter your search for amenities like a dishwasher, in-unit laundry, and outdoor space
Utilities, wifi, and housekeeping are often baked into the rent but at least a few companies charge extra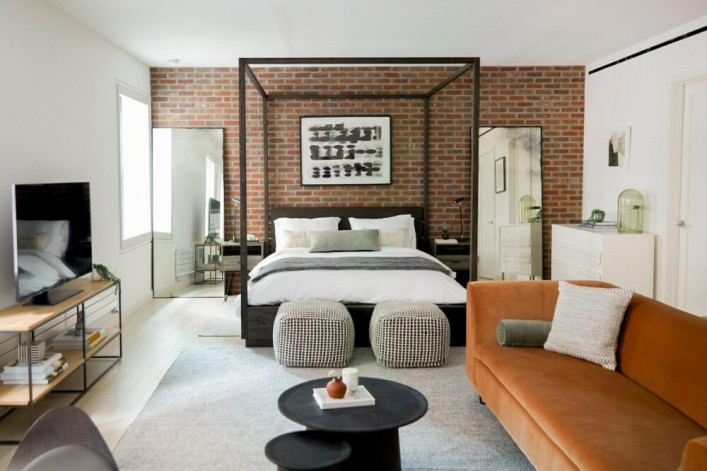 These days, short-term rentals abound in New York City. Are you looking for a shared space to save money? Do you need an entire place for your family? Maybe you're itching to see what life is like in a particular nabe. Whatever your situation, you're sure to find a match.
"Furnished short-term rentals in particular offer the best value. They allow tenants to rest, relax, and recharge with an easy plug-and-play lifestyle," says Kunal Khemlani, an agent at Corcoran. "And many come complete with kitchenware and linens." 
But navigating your way through the options can be challenging—especially since they vary in pricing, location, amenities, and other factors. 
It helps to categorize short-term listing companies into four types: Aggregate sites like Leasebreak, Apt212, and June Homes that have a mashup of rentals, including by other companies; extended-stay companies such as AKA and Sonder that operate on a hospitality model (and may not be beholden to NYC's 30-day minimum stay rule); luxury corporate housing firms (Churchill Living, Furnished Quarters, Premier Furnished Solutions) that now provide temporary digs to everyone, including students and families; and companies that manage a network of properties, including Blueground, Anyplace, Nice Stay, and Homelike.
The latest arrivals on the scene—namely Rove and onefinestay—provide an Airbnb-type experience in that you can stay in some pretty snazzy private homes but require a 30-day stay. 
Then there are co-living companies like Outpost Club, Crossover, and Common, which specialize in shared apartments (and even shared bedrooms). Common also offers micro-units and private apartments—all with a minimum three-month stay. 
Know, too, that a broker can help you land a short-term rental, "as we periodically get clients that need to break their lease and move. This can be a lease assignment opportunity for new renters. Also, our listing databases offer plenty of short-term options," Khemlani says, adding that short-term rental apartment buildings are becoming more prevalent, such as Bridge Suites in the Upper East Side.
Now that you have the lay of the land, use the following checklist to see how the different short-term rentals stack up.
1. What kinds of rentals do they offer?
Most companies offer studios and one-, two-, and three-bedroom apartments, others specialize in industrial-style lofts, penthouses, even entire townhouses.
Going with a short-term agency means you get a new or renovated space with the company's branded aesthetic—cultivated at Churchill Living and Premier Furnished Solutions (think Italian tile and custom cabinetry); serene hotel-like interiors at AKA's buildings; fresh and modern from Blueground, Nice Stay, and Sonder; and Scandi-style minimalism at Anyplace, Common, and Outpost Club. 
Want a one-of-a-kind experience? Onefinestay has 21 properties ranging from one to four bedrooms. At Rove, you have your pick of townhouses, penthouses, duplexes, and spacious apartments, each reflecting the owner's own personality—and with serious kitchens.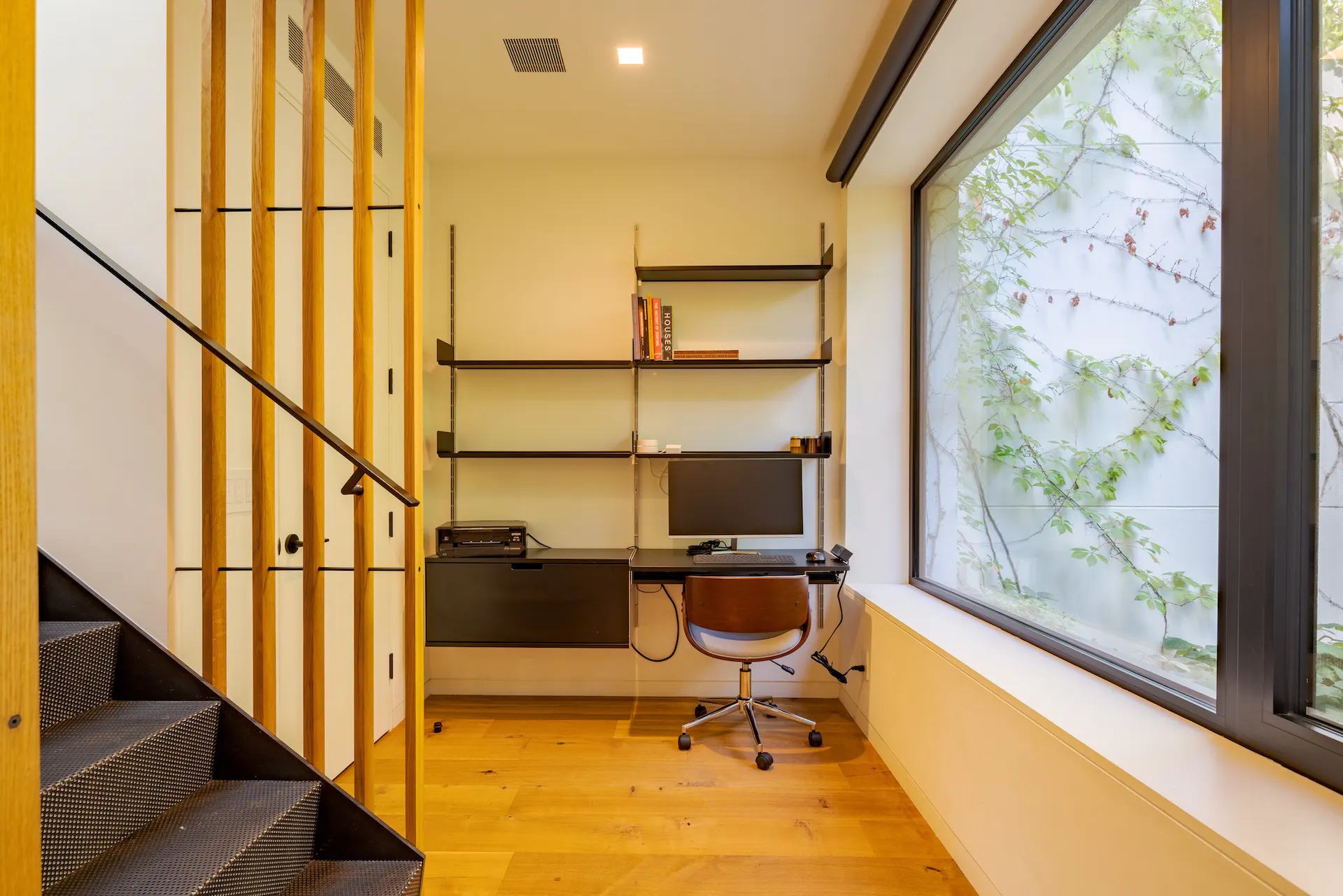 2. Do they come with amenities? 
So long as you go with a short-term rental company, you are pretty much assured of being in a full-service building with elevators and 24/7 security and possibly state-of-the-art fitness centers, swimming pools, and rooftop decks. 
You can typically filter your search for these and other perks such as in-unit laundry, a dishwasher, balcony, central A/C, and private parking.  
Higher-end firms offer other features, too. For example, all AKA residences have valet laundry service, housekeeping, and grocery delivery, plus a cinema, café, and lounge. Billiard rooms, indoor basketball courts, and clubhouses are available at select Premier Furnished Solutions buildings. 
Bookings at onefinestay come with its trademark concierge service, and you can pay extra for add-ons like private chefs and in-home spa treatments. Similarly, Premier Furnished Solutions offers "amenity packages" for pet toys and supplies ($500) and fancy kitchen items like espresso machines ($350).
With townhouses and penthouses, you often get your own private outdoor space—a coveted amenity in NYC.  
Co-working spaces are another common feature now that people are working remotely more than ever. And high-speed wifi is a given. At least two companies go one step further: Anyplace (whose slogan is "live anyplace, work anywhere") targets digital nomads with all you need—just plug in your laptop and join your next Zoom meeting. Rove, too, furnishes every rental with at least one workstation—if not three (such as in the townhouse shown above).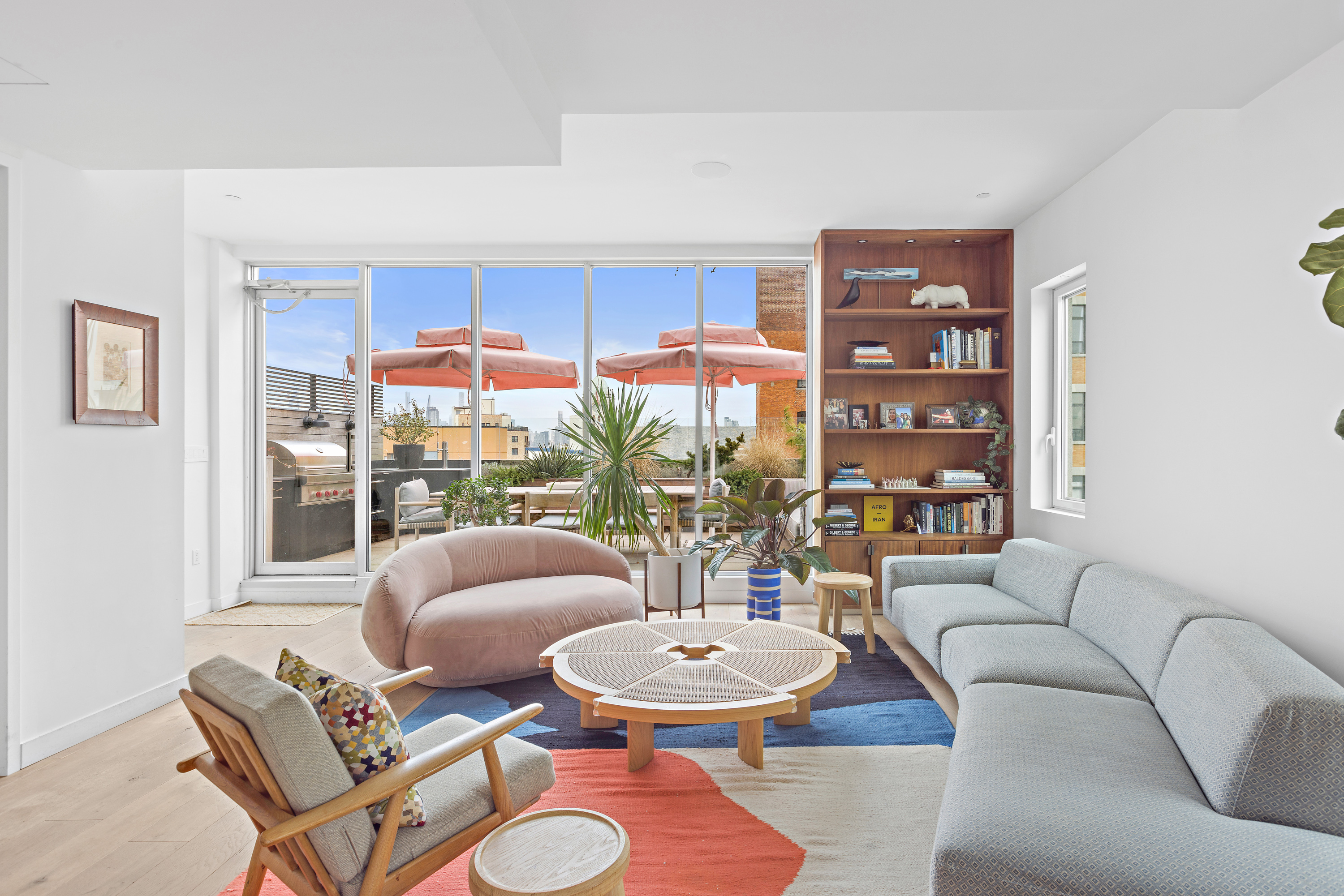 3. Where are the rentals located? 
You can find short-term rentals in virtually every nook and cranny in the city, especially if you search on Leasebreak. 
Manhattan is well covered: Apt212 zeroes in on the Midtown and Downtown areas. Nice Stay has properties in Columbus Circle and the UES; AKA has four locations (Central Park, Times Square, Sutton Place, and NoMad); Anyplace is in Chelsea and FiDi; Premier Furnished Solutions spans the island; Churchill Living is mainly in Midtown and Lower Manhattan as well as Murray Hill and Lincoln Square; and Rove is mostly Manhattan with a smattering in Brooklyn.
Onefinestay has 21 rentals ranging from one to six bedrooms in all the desirable neighborhoods in Manhattan (from Harlem to Tribeca) along with Park Slope and Fort Greene. Sonder currently has 12 properties in six nabes: Long Island City, Gowanus, Tribeca, Financial District, Flatiron, and Midtown East.
Blueground rents over 800 apartments across 37 neighborhoods, predominately in Brooklyn but also Manhattan and a few in Hoboken and Jersey City. Common is mostly in Brooklyn with a couple buildings in Harlem and one in LIC. Same for Outpost Club, with additional "houses" in Queens (Ridgewood and Flushing), Harlem. Bryant Park, Gramercy Park, Washington Heights, and Hell's Kitchen. 
CrossOver is all about Queen's hotspots—Astoria, Jackson Heights, and Woodside—plus Bushwick and Central Harlem. 
4. How easy is the rental process? 
Typically, booking with a company that manages the rentals will be more seamless than dealing with an individual owner or landlord that you connect with through an aggregator.  
Not all short-term rental companies are the same, either. Some, like Blueground, Anyplace, and June Homes, are digital-first companies that proffer a seamless online transaction, much like a hotel. Others (namely Premier Furnished Solutions and AKA) require you to make an inquiry before you can even search for availability. 
The rest fall somewhere in between, where you are able to handle everything online but it might require some back-and-forth emails to close the deal.
5. What about the approval process?
If you've heard horror stories about finding a rental in NYC—or have lived to tell the tale yourself—you can rest easy. Landlords don't require you to submit to the same application process as long-term renters. So, no need to meet an annual salary requirement of 40 times the monthly rent or hand over your bank statements or tax returns. 
You should, however, expect the company to run a credit check and/or criminal background check—Apt212 and Blueground require both, Anyplace only a criminal background check, and Nice Stay neither one. 
Co-living companies generally require a background check since you'll be sharing the space with complete strangers. 
It's worth noting that at least Outpost Club requires that you get renter's insurance (for the same reason).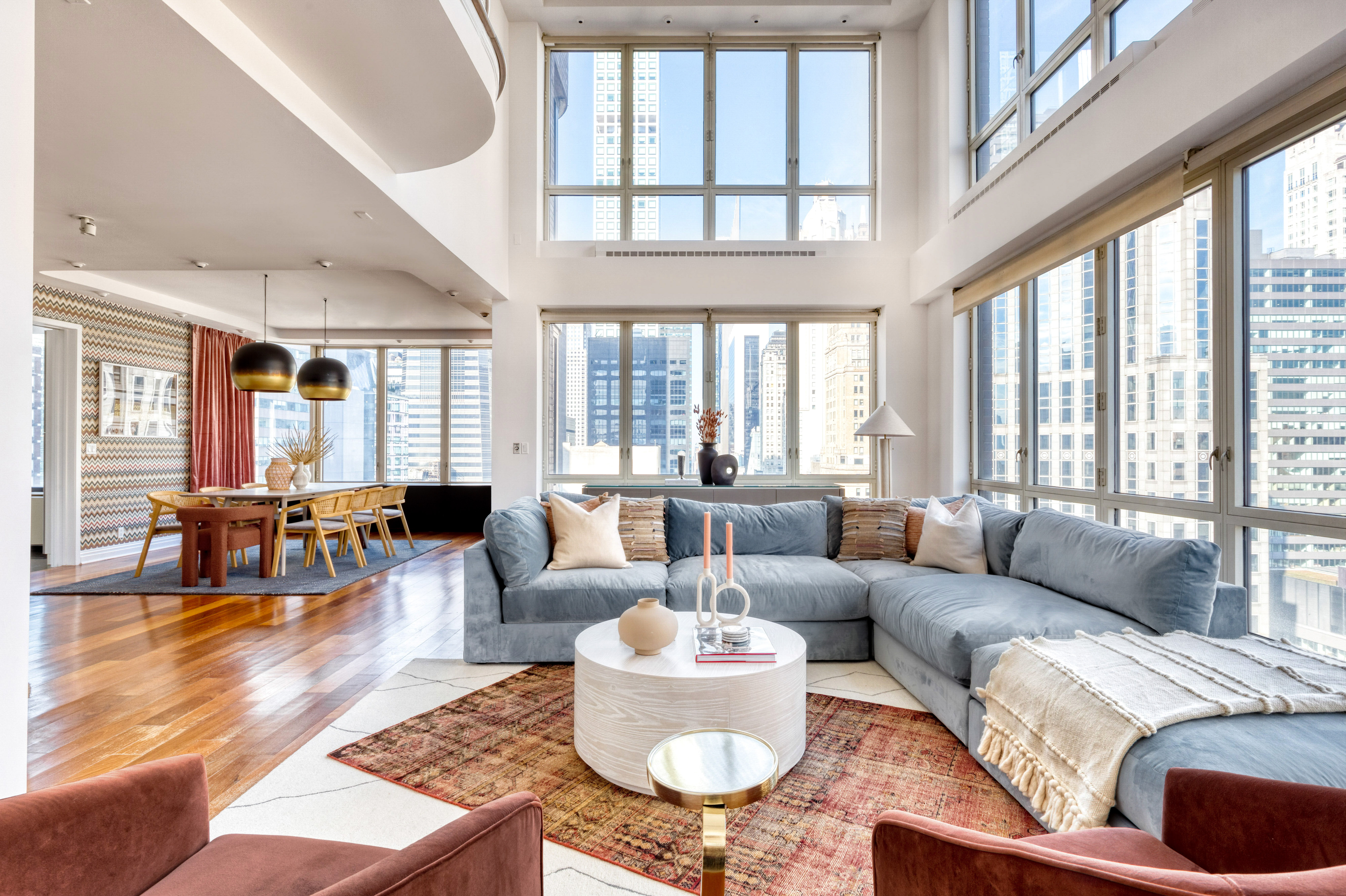 6. How much do they cost?
Yet again, monthly rates run the gamut—which means you can find options to match your budget. Know, too, that just like long-term rentals, prices are highest around the start or end of each month and also in the peak summer season. (On its website, Blueground states: "In an effort to optimize availability for as many properties as possible for our guests, our pricing often incentivizes mid-month checkouts (e.g., the second or third week of the month).
Shared rooms at CrossOver average $1,100 to $1,500, with 90 percent of its 150 listings under $1,650 per month. 
A search on Leasebreak for a one-bedroom apartment in an elevator building in Manhattan generated over 150 results ranging from $3,800 per month for an apartment on West 50th Street to $7,500 for a unit at 10 Hanover Square in FiDi (btw, a Furnished Quarters property). 
At Nice Stay, a studio in a landmarked Fifth Avenue building starts at $112 a night (or $3,360/month), or $675 for a three bedroom at the same location. At Blueground, a one bedroom in NYC can be $7,000 per month in high season vs. $4,000 in low season (per a company rep). 
And then it goes up (and up!) from there. A search for an available rental on onefinestay in July (peak season) resulted in nine listings, ranging in price from $325 per night ($9,750) for a one bedroom in the East Village to $2,164 each night (or a total of $64,911) for a four-bedroom Soho loft. 
Rove ranges from $520 per night ($15,600) for a four-bedroom/three-bath townhouse in Brooklyn to $999 per night ($29,970) for a three-bedroom "mega loft" in Greenwich Village with a private keyed elevator and gas fireplace. 
7. What's included in the rental?
For the most part, utilities and wifi are included and sometimes so is housekeeping, though Nice Stay will arrange service for $250 per visit. 
Outpost Club however charges an extra $149 a month for utilities and wifi, though twice-monthly cleaning is baked in.
Use of the building's amenities might or might not be extra and there will always be a fee for pets. Some places are more transparent than others, so be sure to read the fine print—and ask if you are still unsure. 
Blueground clearly details the cost breakdown once you enter the dates for a specific unit. For example, the monthly rent was $6,180 plus $340 for utilities and wifi, $1,057 for fees (city occupancy fee, hotel taxes, and a one-time cleaning fee), for a total of $7,998 It would be an additional $$600 per pet and $23 per person for use of the gym.
8. Is a security deposit required? 
Usually yes—it will be equal to one month's rent and refundable so long as you leave the property how you found it. 
There are exceptions: Rove for example only charges a security deposit on bookings where the entire rent is not paid upfront or for rentals longer than six months. And some places might let you work with third-party providers to help you cover the upfront cost. 
9. Can you extend your stay?
Most short-term rental companies allow you to continue beyond the initial term, pending the availability of the unit (request early before someone else nabs it). Per its website, Crossover claims that over 30 percent of all renters extended their rental by a few months. A Blueground rep says about half of its clients end up extending. 
You'll likely see a discount for longer stays, too—at least that is what Rove and Blueground say. 
And Leasebreak shows you which listings are open to converting to a 12-month lease in case you're open to staying put long term.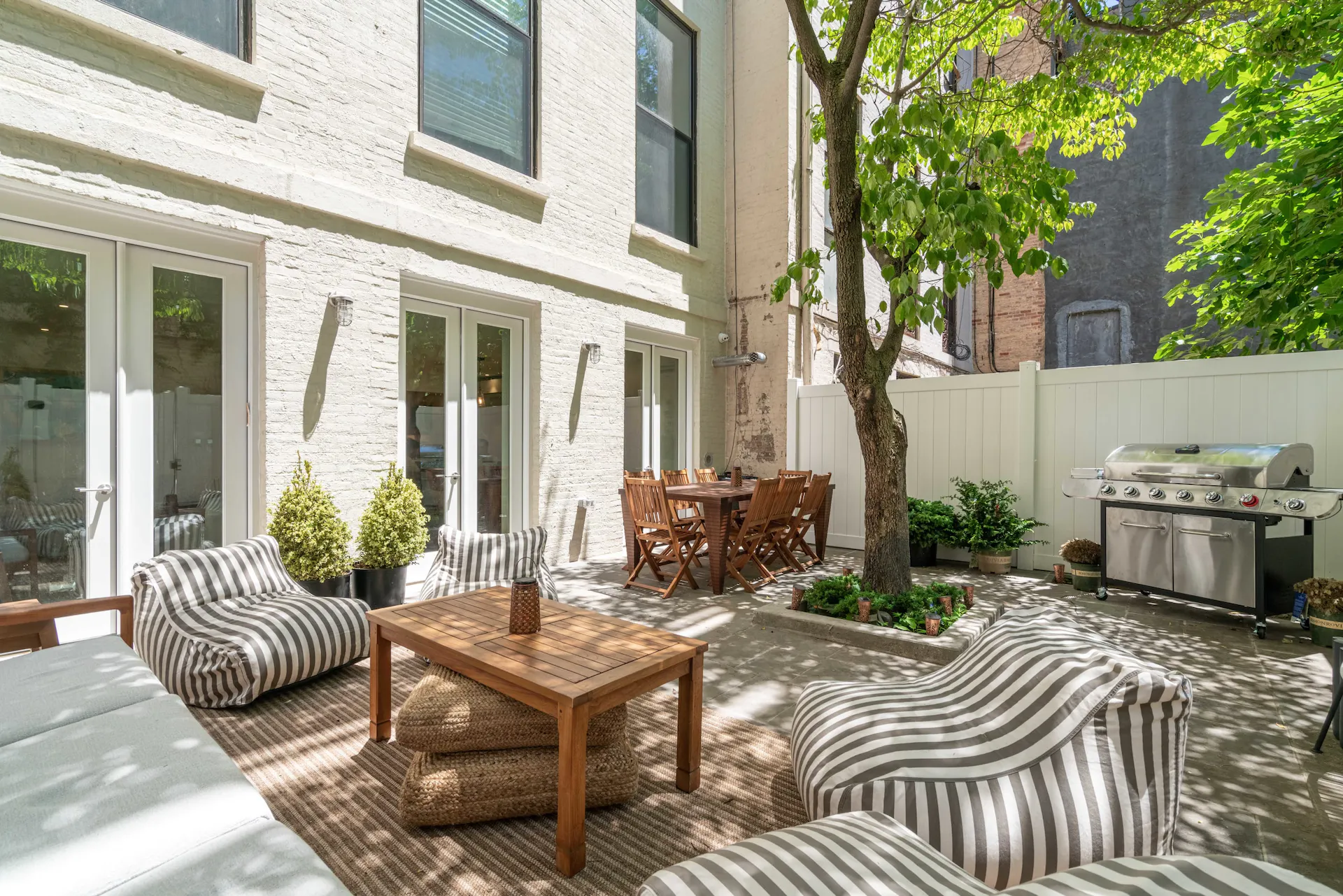 10. Can you move between locations? 
Generally, yes—and why not? It makes good business sense and keeps you in the fold. (And btw, membership fees seem to have faded away.) 
Blueground lets you bounce from one property to another, which is a great way to test out potential nabes—or even cities, should Austin, Istanbul, or Paris be calling. (They say 20 percent of people do this.) Same with Outpost Club, CrossOver, and even prestige firms like AKA, Rove, and onefinestay. 
11. Do they offer roommate matching?
No—you'll need to do that on your own (read this first!) unless you move into a co-living space. Then you have to take your chances. 
Brick Underground articles occasionally include the expertise of, or information about, advertising partners when relevant to the story. We will never promote an advertiser's product without making the relationship clear to our readers.