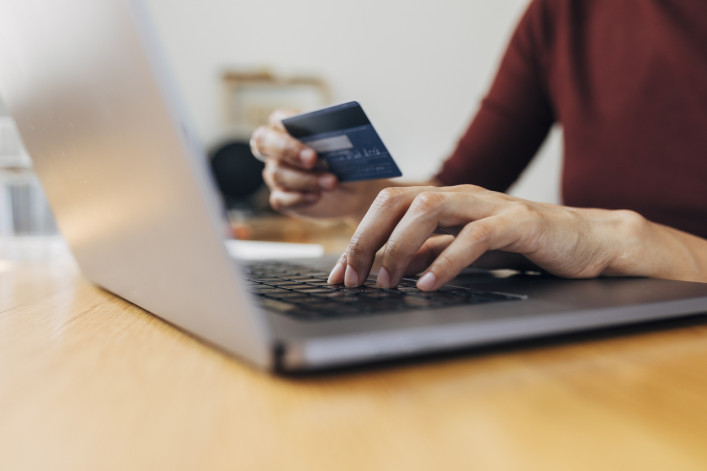 Signing a lease for an apartment in New York City is a real budget buster. You obviously need to come up with the first month's rent, but often you have to cough up the broker's fee, and you'll also need to pay a security deposit—capped at one month's rent.
It's a hefty outlay of cash but these days you have some options for funding this: There are companies that offer alternatives to the standard security deposit, and even help New York renters avoid getting dinged for normal wear and tear once you move out. We've rounded up the companies that help you secure an apartment without parting with so much of your money.
---
[Editor's note: An earlier version of this article ran in September 2018. It has been updated with new information for January 2022.]
---
These services help you reduce the amount you need to pony up to move in, but you need to find out whether your landlord accepts them. 
It's also worth remembering a traditional security deposit is refundable, so if you leave the apartment clean and ready for the next tenant when you move out, you should get it back. If you use one of these alternatives, you will be charged a non-refundable fee. The alternative financial options also do not relieve you of the responsibility for damages to your apartment, so you still need to take care of your place. 
To avoid paying the full security deposit or monthly recurring fees, Jetty members pay a one-time, non-refundable fee. When you apply you'll be asked for some basic information about you and your new place. As part of the application you'll need to provide your social security number and they will do what they call a "soft" credit check, which doesn't impact your credit score. This will determine the fee you'd pay. 
Jetty has a network of buildings and landlords it works with. To apply, you need to provide the amount of the deposit, the term of the lease, and your landlord's approval. The company also provides guarantor services and rental insurance. 
If there is damage that needs to be repaired at the end of the lease term, the tenant does not directly settle with the landlord: Instead Jetty pays the landlord for the damages up to the full security deposit amount, and the tenant is on the hook to pay back that amount to Jetty. You may also be obligated to pay any cost of damage above that amount to the landlord. 
To make use of Rhino's services, your landlord needs to be in the Rhino network. You can search directly on the Rhino site for qualifying listings. However, even if your landlord isn't currently a Rhino participant, the company can reach out to them to see if they'd like to be one.
Rhino offers a security deposit alternative in the form of a monthly fee, calculated based on your specific circumstances. They will factor in your monthly rent, the address, unit number, as well as information to confirm your identity— income, credit history, and college. 
They claim you can get a rate in about 60 seconds, and you don't have to sign anything to find out what that rate is. You pay your monthly fee—typically under $20 a month—and Rhino insures the apartment. So if there's ever a claim for damages, Rhino reviews the case and only bills you if you're found to be at fault. So, for a $2,500 a month apartment, the cost would be $240 or less for a year's lease term, not $2,500. 
For a non-refundable fee of between 6 and 33 percent of one month's rent, TheGuarantors will underwrite your security deposit so you don't have to pay the full sum to the landlord. The company will work with your potential landlord to set up the agreement, and will also offer its services to existing tenants as well. 
The Guarantors was initially founded as an institutional guarantor service after the CEO, Julien Bonneville, encountered the difficulties of renting as a non-citizen. The company also offers renter's insurance.
They promise a quick and easy user experience for registration and payment. In the event of a claim by the landlord at the end of the tenancy, they file it online through TheGuarantors' site, and as a tenant, you would then be asked to pay them back.
Where other companies use an insurance model to cover the risks involved in the security deposit, Obligo has a different approach—they basically pre-authorize a landlord to withdraw money from your account if damage occurs. It is similar to how you give a hotel your credit card details to cover incidentals. This allows you to avoid paying the security deposit.
To qualify, renters must provide a U.S. bank account and credit card, which can be either domestic or international, and that will determine eligibility. At the end of your lease Obligo handles all the deductions, billing you for any open charges. So in the event of damage caused by you, Obligo pays your landlord directly, and you pay Obligo. If you can't cover the full bill, you can set up an interest-free payment plan with Obligo. You can also dispute claims as well. 
Obligo has relationships with a network of landlords and is happy to work with yours if they want to participate. Landlords send prospective tenants a link to an enrollment page where they can choose to offer a traditional security deposit of cash, or use Obligo's service. 
Sample rates for the service are $9.90 a month for an apartment with a rent of $2,500, and $19.90 for an apartment with a monthly rent of $5,000. Your billing authorization will expire when your landlord releases you at the end of your lease.
You won't be able to use Qira unless the owner or manager of the rental building you're moving into has an account with the company. However, Qira works with hundreds of multi-family buildings in New York City and has been identified as one of the city's preferred security deposit lenders. If you qualify and are accepted, you'll get to bypass paying the full security deposit and instead pay a one-time membership fee plus 1 to 1.5 percent of the monthly rent. 
On average the company says renters pay 12 percent of their security deposit during a one-year lease. 
RoostEasy is a banking technology company offering a security deposit alternative. When you sign up, you provide your bank account information and that determines eligibility. The program works by pre-authorizing the landlord to withdraw funds if you cause damage beyond normal wear and tear at the end of the lease. You pay only for the damage caused and that amount is capped at one month's rent for New Yorkers—because landlords cannot ask for more than one month's rent as security under New York law. 
RoostEasy also has a photo review function to document the need for repairs to the apartment at move-in and move-out. This technically helps put an end to damage disputes. 
You'll need to check whether your landlord has an agreement with RoostEasy before signing up. If they don't you can put in a request for them to reach out to the company. The rate you pay is the same for everyone regardless of credit score or income and is based on the size of the security deposit (or one month's rent). You can either pay up front and get a discount or use their monthly payment option starting at $6.25 per month.
Brick Underground articles occasionally include the expertise of, or information about, advertising partners when relevant to the story. We will never promote an advertiser's product without making the relationship clear to our readers.