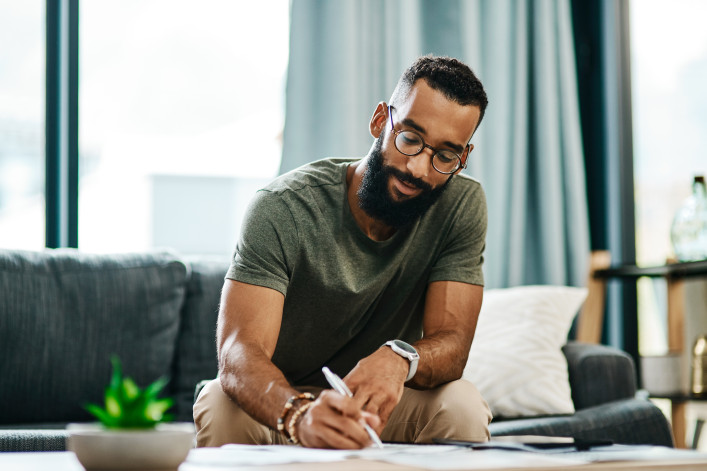 My lease is up for renewal and the rent is going up by a lot. Do I have to show how much I earn now? And what if I don't make enough?
One year after getting great deals on New York City apartments, many renters are facing lease renewals with big rent increases. It can be a tough, especially if the new rent takes a much bigger bit out of your budget.
First you should know that it's perfectly legal for owners of market-rate apartments to increase your rent—there are no limits. Only tenants in rent-regulated apartments are protected from big rent increases. Owners of these apartments can only increase rents by a small percentage based on the city's guidelines. 
A lot of renters have no choice but to renew their lease with a higher rent because there's not a lot of apartments on the market, and what is available is pretty expensive, says Kimberly Jay, a broker at Compass. Plus there are costs involved in moving to a new apartment, so it can be worth it to some renters to pay a higher rent.
---
[Editor's Note: Realty Bites tackles your NYC rental questions. Have a query for our experts? Drop us an email. We respect all requests for anonymity.]
---
However most landlords don't ask for a new proof of income when this happens, Jay says. Especially if you have a good history of paying your rent on time. 
Arik Lifshitz, CEO at DSA Property Group, says it's not typical for his team to ask for updated proof of income. They approve tenants based largely on credit score, which indicates a tenant's ability to live within their means. 
"I can trust my tenants to decide if they can afford the new rent or not. If they can't afford it, I trust they will move out and find a cheaper place to live," he says. 
The one exception is when a tenancy changes, Lifshitz says. For example, when two roommates sign a lease together and at renewal time, only one stays. In this case updated financials might be requested in order to approve you on your own, he says.
If your landlord requires updated financials, and you don't make enough to qualify on your own, you can ask to sign your new lease with a guarantor. If you don't have a personal guarantor, you can use an institutional guarantor like Insurent (a Brick sponsor). To qualify, you must have a minimum annual income of 27.5 times the monthly rent or cash assets or publicly held securities of a minimum of 50 times the monthly rent, and decent-to-good credit. 
You can also try to negotiate the rent increase to a more affordable amount. But you should do your homework before you approach your landlord, says Adjina Dekidjiev, a broker at Coldwell Banker Warburg. Check out listings online to see what similar apartments are renting for, she says. If you've always paid your rent on time, and have been a respectful tenant, you can also use that to your advantage during negotiations.
A final tip: Ask to sign a two-year lease so you're locked in at the rate you negotiate to—and don't have to deal with this again in a year.
Brick Underground articles occasionally include the expertise of, or information about, advertising partners when relevant to the story. We will never promote an advertiser's product without making the relationship clear to our readers.