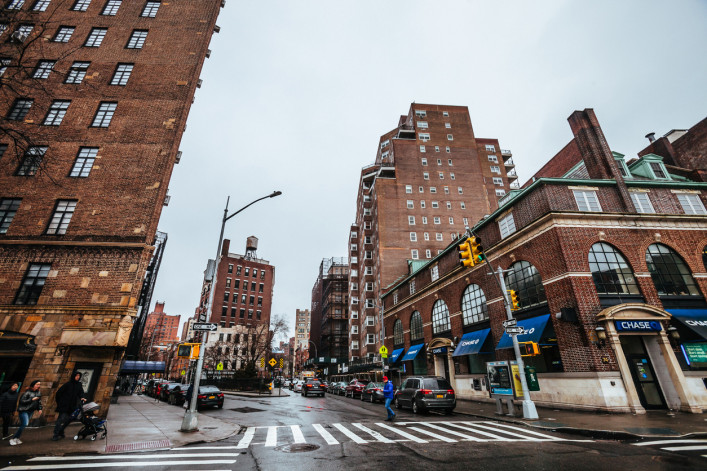 There's a wealth of data about the New York City rental market that renters can deploy to make informed decisions, but one area has long been a black hole: Tracking rents at lease renewal time.
That gap is in contrast to all the rental data out there that you can use when deciding whether or not to sign a lease. You can find out, for example, how much other apartments in your building are renting for, or how much your place has rented for in the past, and how long an apartment has lingered on the market—a sign there may be a problem with it (and that the owner may be willing to negotiate the rent).
But when your lease is up for renewal and you are faced with a rent increase—a situation many New Yorkers are finding themselves in now—if you need to figure out how your rent hike compares to other renters, you're stuck. Without doing some awkward questioning of your neighbors on your own (which no one does of course) it is practically impossible. That's because this transaction—between renters and landlords—doesn't get recorded anywhere.
Of course, anecdotally it's clear that rent hikes are happening with lease renewals. The most extreme rent hikes made the news earlier this spring: Renters were shocked by increases of 30 percent or even more. Landlords, for their part, say they are making up for when apartments sat vacant or rented at an extreme discount during the depths of the pandemic.
Rents for new leases are also skyrocketing, making leaving an apartment to find something new a dicey proposition. In May, the median rent in Manhattan hit $4,000 and the average rent hit $5,000—it goes without saying that both are new records. Rents in Brooklyn and Queens also saw new highs.
If you get a rent hike—it would be helpful to know whether it is comparatively high enough to justify asking to negotiate (which comes with some risks). Or you might want to feel better about accepting an increase. Either way, having some data specifically on rent increases would be very helpful.
One rental platform is trying to bridge that gap and quantify what sort of rent increases New Yorkers are facing. In response to good cause eviction not passing this year, legislation that would have protected market-rate tenants from exorbitant rent increases, Allia Mohamed, CEO of rental listings and building review platform openigloo, did a survey of 1,500 market-rate tenants who had a lease renewal in the last six months and tracked the size of the rent increase they accepted, if any.
What is the average rent hike for NYers who renewed their lease?
Openigloo's findings include:
The average increase across NYC for market-rate apartments was 7 percent
67 percent of tenants reported a rent increase of 0-4 percent 
15 percent reported an increase of 20-50 percent 
8 percent reported an increase of 5-19 percent
8 percent reported increases of over 50 percent
The neighborhoods with the most 50+ percent increases were concentrated in East Village, Lower East Side, Gramercy, Murray Hill, UWS, and Williamsburg.
Harlem had the lowest rent increase at 2 percent
While 7 percent is a low average, Mohamed points out that in specific Manhattan neighborhoods, rent hikes are much higher. And she adds that it is important to understand that this data is tied to renewals. What it does not capture are the renters "who said no to 20 percent increases."
These New Yorkers "compared the cost of moving and renting in another neighborhood and decided it makes more sense to move," she says.
On the flip side, 70 percent of New Yorkers in the survey experienced reasonable increases, "despite inflation," Mohamed says. "There are good landlords who care about their building and tenants," she says. "Our mission is to connect renters with those landlords and avoid the bad actors."
Avoid a large rent increase by knowing your landlord
When signing a new lease, it's a good idea to find out how the landlord has handled renewals in the past. For example—have low teaser rents jump by a high percentage at renewal time? You can read and share reviews on openigloo as well as others like Apartment Ratings, RentCity, and GoHomeNY.
In addition, Openigloo has a rent calculator, which helps you see what the average rent is in the neighborhood you're interested in and the site recently added another calculator to help rent-stabilized tenants determine what their legal rent increase should be.
What New Yorkers say about their landlords
The site shared with Brick some of the comments in reviews left by renters who are grappling with rent increases. While large increases are becoming common, especially for in-demand neighborhoods throughout Manhattan, some renters have shared comments about how their landlords have been fair and open to negotiate, for example one East Village renter claims, "This management company is always on top of their stuff! They also never increased my rent!" Another Upper West Side resident says their landlord is always "very fair at lease renewals."
For other renters, the situation is decidedly the opposite, for example:
"Despite our building having mold issues and poor heat, the landlord raised our rent by 50 percent." —Grammercy renter

"The landlord gave everyone in the building in 2022 a lease renewal offer with a 50+ percent increase ($990-$1,150)." —Flatbush renter

"The building itself is well run but if you plan on staying here more than a year you will be fighting 10-20 percent rental increases annually (both pre- and post-Covid). They don't allow for any flexibility and will not help you out in any way, even if you are a longer-term tenant looking to move within the building." —Chelsea tenant

"There is value in keeping tenants beyond their current lease. The churn in this building is insane." —A Hell's Kitchen renter who received a 33 percent increase

"I got a decent Covid deal and expected a new lease at pre-Covid prices. I got quoted a 50 percent increase ($2,600 to $3,900, it was only $3,200 pre-Covid) and had zero luck negotiating. Lots of turnover as the company appears to not want to keep tenants." —An UWS renter who "loves the building's amenities, interiors and location" but can't afford to stay with a 50 percent increase
"It was a nice place to live until the insane rent hikes. The landlords tried to increase our rent by more than $1,100 per month. Which, okay, there's inflation. But this is truly insane. A 43 percent increase on monthly rent is an eviction notice. Management refused to even schedule an in-person meeting with us to discuss. We'll be moving." —A Harlem renter
Brick Underground articles occasionally include the expertise of, or information about, advertising partners when relevant to the story. We will never promote an advertiser's product without making the relationship clear to our readers.