Rent
Pay a large security deposit upfront or smaller monthly fees? Mayor de Blasio wants to offer more NYers a choice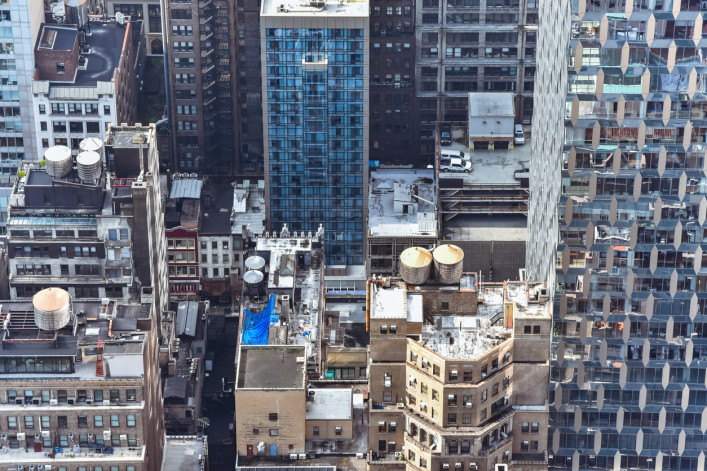 Would you rather hand over one month's security deposit on your New York City rental or sign up for an alternative security deposit insurance program to cover any damage to your apartment when you leave? This is the choice Mayor Bill de Blasio wants to offer the city's renters to reduce some of the upfront costs of securing an apartment.
Last year's new rent laws were designed to lower these costs by capping the security deposit to one month's rent and limiting an apartment application fee to $20 for a background or credit check. That still leaves renters paying broker fees (for now) as well as any fees to a co-op or condo board (if you're renting from an individual owner) plus the security deposit—a substantial outlay considering the city's high rents. 
In the State of the City address, de Blasio said he wanted to lower these costs even more by offering renters a choice of either paying the security deposit or signing up for renter security insurance. This would allow renters to pay "small monthly payments or a smaller single upfront payment in lieu of the full month deposit."
Several companies are already offering alternatives to the standard security deposit, and even help renters get their full deposit back at the end of their tenancy. Obligo offers credit-based deposit alternatives (similar to the deposit you pay in a hotel) and has set up voluntary agreements with landlords, owners, and property management firms so tenants can use the companies' services.
If de Blasio gets his way, a new law would mandate landlords to accept these types of alternatives or allow tenants to pay the deposit in small installments. Roey Dor, co-founder of Obligo, says the paperwork related to traditional security deposits can be a headache for landlords so regulations may not even be necessary to get them to adopt these services. "This trend is happening regardless," he says. 
The alternatives may lower the barrier to renting by spreading out payments but insurance options could end up costing renters more in the long run—a security deposit is refundable; insurance payments are not.
For now, the mayor plans to extend this option to city-financed housing, reaching an estimated 60,000 households who find apartments through the affordable housing lottery. With 300,000 households renting new apartments every year, it is estimated $500 million is locked away in new security deposits.
Brick Underground articles occasionally include the expertise of, or information about, advertising partners when relevant to the story. We will never promote an advertiser's product without making the relationship clear to our readers.