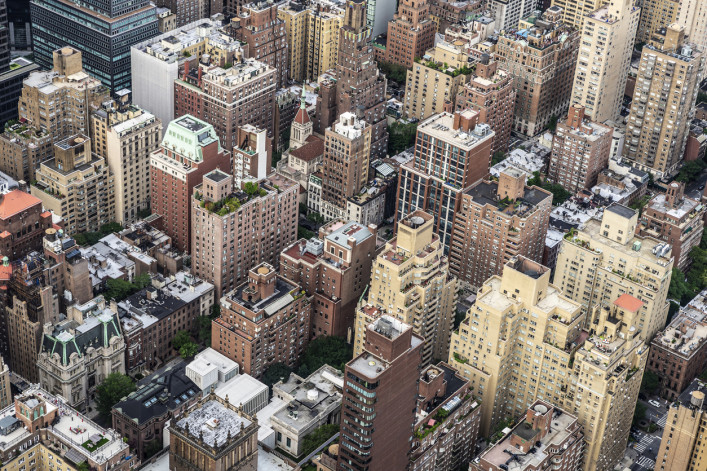 In a moment of whiplash for renters, brokers, and landlords, the broker fee has been reinstated. A New York judge granted a temporary restraining order, effectively suspending the guidance issued by the Department of State, which had interpreted a section in last year's new rent laws as proof it was illegal for renters to be asked to pay a fee to a landlord's broker unless it was $20 for a background or credit check. (Agents hired by renters could still collect a fee under the new guidance.)
The tenant-paid broker fee, which typically amounts to one month's rent or up to 15 percent of the annual rent, has frustrated NYC renters for years, especially when paid to a broker who doesn't represent a renter's interests. 
The guidance ending this practice was issued on January 31st but wasn't widely understood until a week later, when it was met with fierce resistance from real estate professionals who saw their income slashed and predicted rents would rise as landlords passed the fees on to tenants. 
The court order is a response to a lawsuit filed by the Real Estate Board of New York, New York State Association of Realtors, and some brokerage firms claiming the Department of State illegally overstepped its role with "improper rulemaking" causing "widespread disruption" for landlords, agents, and tenants. 
A group of landlords has already filed a lawsuit claiming the Housing Security and Tenant Protections Act, the formal name for the rent laws passed in June last year, violates their rights and represents an unconstitutional 'taking' of property. One of the main gripes with the law is that it caps rent increases for rent-stabilized apartments and does away with vacancy deregulation, no longer enabling a landlord to cycle affordable apartments out of the rent-stabilization program. 
In a statement, REBNY and NYSAR say they look forward to resolving the broker fee issue in court in the coming weeks and in the meantime "real estate agents across New York State can do business in the same way they did prior to last week's DOS memo without fear of discipline."  
The next court date is March 13th. Until then fees can be collected from tenants as usual. If you're a renter it would make sense to hold onto paperwork associated with the payment of the broker fee until the courts decide what happens next. 
Pro Tip:
Need help finding the perfect apartment—or a landlord inclined to be flexible about guarantors, work history, rental history, or "flexing" your space with temporary walls? Place your search into the capable hands of The Agency, a tech-savvy real estate brokerage that's helped hundreds of Brick Underground readers find their ideal NYC apartments. Bonus: The agents at The Agency are not only a delight to deal with, they will charge a broker's fee of 10 percent of a year's rent on open listings instead of the usual 12 to 15 percent if you sign up here. 
Brick Underground articles occasionally include the expertise of, or information about, advertising partners when relevant to the story. We will never promote an advertiser's product without making the relationship clear to our readers.