Best of Brick
NYC apartment leases with major concessions are coming up for renewal. Here's how to negotiate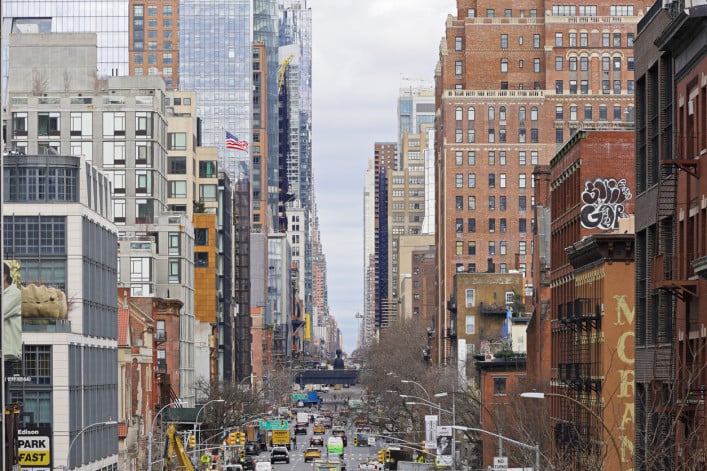 In addition to landing apartments with lower rents, New York City renters who signed new leases during the pandemic scored major concessions, like multiple months free, paid broker fees and sometimes other freebies like flexible move in-dates, relaxed pet policies, or reduced fees for storage, and parking spots.
But what is happening now—as those freebie-laden leases start to come end—especially those with free months, which made apartments much more affordable? NYC renters are about to find out.
---
[Editor's note: This article was originally published in May 2021. We are presenting it again here as part of our summer Best of Brick week.]
---
Some renters who moved to NYC precisely because of its newfound affordability could find themselves priced out, while others may be in a better position, having banked their savings toward an expected rent hike. And with the rental market still saturated with vacant apartments, renters may be in a position to ask for some sort of concession at renewal time again.
tTypically, a concession is offered to entice a renter to sign a lease, and it is not available again at lease renewal time—so this can mean a de facto rent hike if you were paying net effective rent (which means your concession was spread out over the full term of your lease—giving you a monthly discount). If your rent is going up, the increase is added on top of your gross rent, not your net rent—making it an even bigger hike.
Pro Tip:
Looking for a more affordable rental? Or maybe a landlord who is flexible about guarantors, pets, or "flexing" a space with temporary walls?  Put your search into the capable hands of The Agency, a tech-savvy real estate brokerage founded by a pair of Yale grads in response to the frustrating apartment-search experiences of classmates and colleagues. The Agency will charge a broker's fee of 10 percent of a year's rent on open listings instead of the usual 12 to 15 percent if you sign up here. Bonus: The agents at The Agency are a delight to deal with.
Still, the rental market has not recovered yet from early months of the pandemic, when many New York renters left the city. In July, at the height of the pandemic, data from real estate analytics firm UrbanDigs showed that the Manhattan median rent was down 6 percent compared to July 2019, the biggest dip in prices since the Great Recession.
In the following months, renters responded to that dip in prices and freebies from landlords by signing new leases, chipping away at the city's many vacant apartments—a trend that continues to gather steam. That increased demand means rents may rise back to more typical levels this year, according to UrbanDigs.
But it is not there yet. Owners still have many vacant apartments on their hands (in March, Manhattan landlords had five times as many vacant apartments as they did in March 2020 according to the Elliman Report). That means a renter facing a lease renewal has some room to negotiate.
You may not get quite as sweet of a deal as last year, but may be able to get some concessions, says Noah Rosenblatt, co-founder of UrbanDigs.
"If the renter would like to stay in their current apartment, there is a high likelihood they can still get some level of concession on a renewal, just not as big as last year," Rosenblatt says.
Most of the standard advice for negotiating a lease renewal remains in effect: Keep it polite and point out ways you've been a good tenant to help avoid a rent increase.
Tenant attorney (and Brick Underground sponsor) Sam Himmelstein, a partner at Himmelstein, McConnell, Gribben, Donaghue & Joseph, advises renters to say, "I'd like to renew at the same rent or lower given the current economic conditions," and see how the landlord responds. You can also add how much you like the building, the management, and the staff, if that's applicable.
Another strategy is to do your research and see what other nearby and comparably sized apartments are asking to help make a case for avoiding a rent hike—or even lowering your rent. (You can read this very detailed account of how one intrepid renter did exactly that.)
If you are in fact facing a rent increase at renewal time, this is the time to ask for repairs in your apartment, including replacing a worn-out appliance.
Many renters will be able to weather a small rent increase, says Christopher Totaro, an agent at Warburg Realty.
"If a tenant received multiple concessions, they still had to meet the qualifications for the amount of the gross rent: an annual income of 40 times the monthly rent. I think many people are banking the savings, fully expecting to pay higher rent in the future," he says.
With rents still low, renters would do well to renew for two or even three years to "lock it down," says Parisa Afkhami, an agent at Warburg Realty.
"Once an owner finds a good tenant, they often prefer to keep them rather than going through the process again," she says.
Brick Underground articles occasionally include the expertise of, or information about, advertising partners when relevant to the story. We will never promote an advertiser's product without making the relationship clear to our readers.