The Search
Sky-high broker fees for rent-stabilized listings shock NYC apartment hunters
One agent told a renter they had to get 'close to' a $7,500 fee offered by a competing renter
Another posting told prospective tenants not to call and to expect a 'very high broker fee'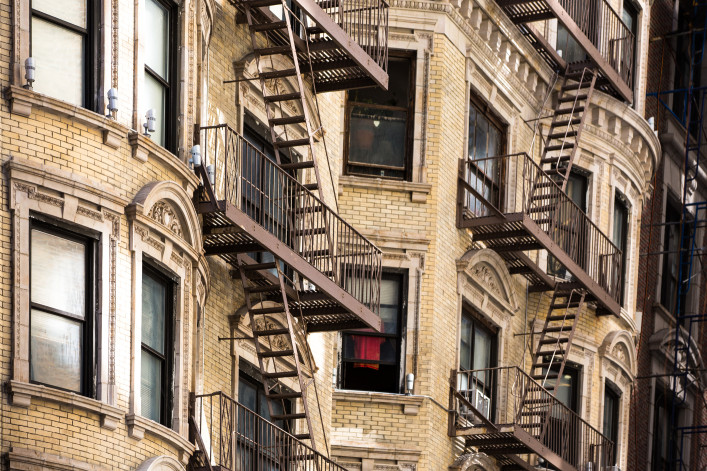 Rents for new leases in New York City hit record highs this summer, and broker fees came along for the ride.
High broker fees have long garnered headlines. Last year, an unnamed tenant paid nearly $20,000 to secure a $1,725-per-month Upper West Side apartment and one agent asked for a $10,000 fee for a $2,250-per-month pad. This past summer, renters still faced high fees even as the number of listings in Manhattan, Brooklyn, and Northwest Queens declined compared to 2022. 
Asking for thousands of dollars for a broker fee is perfectly legal, even if it seems outrageous.
Broker fees in NYC are usually around 12 to 15 percent of the annual rent for both market-rate and rent-stabilized apartments, and there is no limit on what an agent can ask you to pay for their fee—even for a stabilized unit. This type of apartment, which provides an automatic lease renewal and limited rent increases, is intended to protect renters from huge spikes in rent. But sky-high broker fees create a barrier to entry for lower-income renters and give wealthier renters the advantage.
The fight for landlord-paid broker fees
Renter-paid broker fees were briefly blocked in early 2020 when the New York Department of State found that the 2019 Housing Stability and Tenant Protection Act implied collecting a fee when the landlord hires the broker is illegal. A subsequent lawsuit changed that guidance.
In June, NYC Council Member Chi Ossé introduced legislation that would place the burden of paying a broker fee on the party that hired the broker, though it has not yet been voted on by the council.
Until there's a regulatory change or a drop in rents, it's fee city over here. And broker fees definitely had the high ground this past summer, if not the moral kind. 
Read on for three examples of fees that have been living, rent-free, in our heads. The firms marketing these properties did not immediately respond to requests for comment.
---
[Editor's note: If you saw a sky-high broker fee recently, send us an email with a link to the listing. We may contact you for future stories.]
---
Williamsburg doesn't come cheap
A rent-stabilized apartment in ritzy Williamsburg sounds like a dream, until you see the fee. (Those are strings, Pinocchio.) 
This two-bed, one-bath apartment was listed for just $2,023, but when a prospective tenant emailed about the unit, she got a different picture of the price. The agent informed her that they'd be looking for a $4,950 broker fee—20 percent of the annual rent. 
This Brooklyn renter reached out to us to find out if this fee was normal—with a request to stay anonymous. In short, it's not; remember, 12 to 15 percent is the standard in NYC. 
"I get it's legal but it just seems so immoral," she says.
The apartment has since gone into contract, presumably to someone with a little cash to burn. 
A mysterious warning in Boerum Hill
Some say ignorance is bliss, but when it comes to the cost of an apartment, it might be better to know what you're getting into. 
Take this two-bedroom, rent-stabilized apartment in Boerum Hill for example. The unit was listed on Craigslist for $1,400 per month. But the poster made it clear that a renter would have to be ready to pay up to score the place.
"There will be a very high broker fee," reads the listing. "Due to the anticipated high volume response we are respectfully asking NO PHONE CALLS, [sic] if you try to call you will not be considered for the apartment."
Bidding wars in Crown Heights
One of the highest fees our prospective Brooklyn renter found was from an agent on a fishing expedition. 
Another renter had offered to pay a $7,500 fee on this two-bedroom, one-bath apartment, more than triple the $2,405 a month it was listed for in August. To get the apartment, our Brooklyn renter would have to pay close to that fee. 
"There is an offer with an application," says an agent in a voice message reviewed by Brick Underground. "The offer is a $7,500 broker fee. They're asking—they're not necessarily asking for you to go over that or match it—but to go as close to it as you can based on your budget."
Brick Underground articles occasionally include the expertise of, or information about, advertising partners when relevant to the story. We will never promote an advertiser's product without making the relationship clear to our readers.