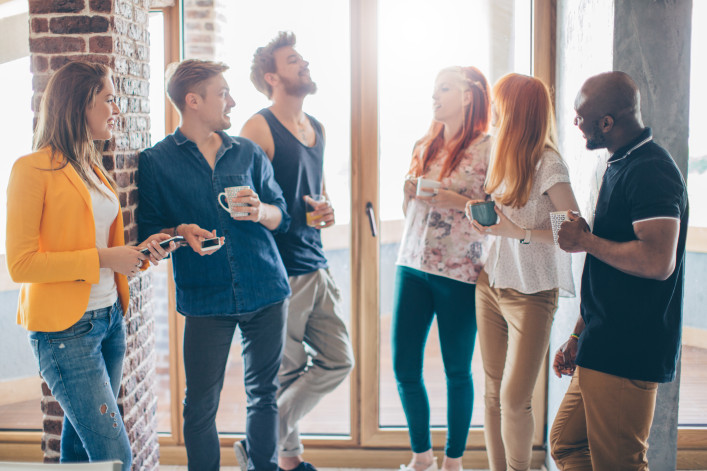 There are strict rules about renting out single rooms in New York City—it's illegal unless the building fits specific requirements. Co-living companies offering private rooms and shared common spaces in NYC apartments are an increasingly popular trend—but they still need to follow the rules.
If you want to rent in a co-living building, it is important to understand the laws, because if you rent an illegal co-living space, you run the risk of being unexpectedly thrown out of your apartment by city inspectors. You could also be on the hook for the rent for the entire apartment, so be sure to read your lease thoroughly.
Read on for the three main legal issues to know about co-living in NYC.
---
[Editor's note: A previous version of this post was published in May 2019. We are presenting it again in case you missed it.]
---
Is it legal to sign a lease for a single room?
It is illegal to rent out individual rooms in NYC unless the building has a certificate of occupancy allowing single room occupancy or SRO. Co-living does not fall into the SRO category. The rules for SROs require a building to have lots of additional safety measures in place like sprinklers, and fire doors—the types of safety measures you see in place in hotels.
So be aware that putting locks on bedroom doors is "completely illegal," says Sam Himmelstein, a tenant and landlord lawyer with Himmelstein, McConnell, Gribben, Donoghue and Joseph, and a Brick Underground sponsor. Himmelstein says exterior bedroom locks are considered a major fire hazard and the NYC Department of Buildings will issue a vacate order if they get wind of it. Everyone will have to move out and the landlord can face tens of thousands of dollars in fines. That's what happened in Himmelstein's recent case involving a townhouse in Harlem.
Make sure you sign a lease for an apartment, not a crowded or cramped room where you feel you don't have a way out in a fire. Even better, make sure there is a "fire safety plan in your lease," says attorney Michelle Itkowitz, founder of the Itkowitz law firm, who represents both co-living companies and tenants.
Are you responsible for the entire rent if your roommate doesn't pay?
When all the tenants are on the lease, each tenant has the right to occupy the entire apartment. What you should know is that in signing that lease and sharing it with roommates, you can be "individually liable for the entire amount on the lease if someone defaults," Himmelstein says. That means, if someone stops paying, you could be on the hook for the full rent. In co-living situations, you want to see that the landlord is prepared to take on some of that risk, with a clause saying the co-living company is responsible or will actively participate in a new roommate search if, or when, someone leaves.
When co-living is done legally, "the landlord absorbs that risk," Itkowitz says. It may mean that every time you get a new roommate, you get a revised lease.
"Read the lease," Himmelstein says. "It's going to say in black and white that each person is potentially responsible for the full amount" of the rent.
Is co-living allowed in a rent-stabilized apartment?
Rent stabilization caps the rent a landlord can charge for an apartment and entitles a tenant to automatic lease renewals. This means a co-living operation in a building with rent-stabilized apartments would almost certainly be breaking the rules. (Remember co-living charges a premium for flexibility and perks like cleaning services—in a rent-stabilized apartment, the landlord cannot charge more than the legal rent.)
Rent-stabilized apartments are important in maintaining NYC's affordability. Itkowitz believes there are at least 250,000 illegally deregulated apartments and the inventory is being "beaten back little by little," she says.
If you think the apartment you are living in—co-living or not—might be rent stabilized, you can request the apartment's rent history via the Department of Housing and Community Renewal's rent administration office at 718-739-6400 or get the information online. You can also check out the site Am I Rent Stabilized? It's very likely that a building with more than six apartments built before 1974 is subject to NYC's rent-stabilization rules. 
Brick Underground articles occasionally include the expertise of, or information about, advertising partners when relevant to the story. We will never promote an advertiser's product without making the relationship clear to our readers.