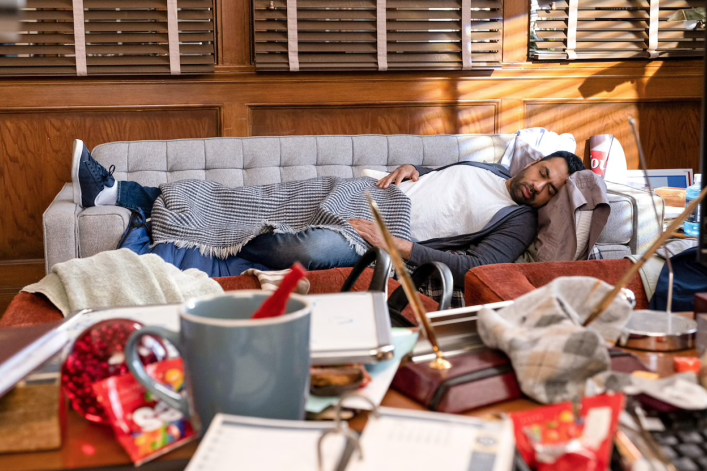 The new NBC television comedy "Sunnyside," named for the diverse Queens neighborhood where it takes place, features Garrett Modi (played by Kal Penn, a co-creator of the show) as a city council member ousted after a series of scandals (which unfortunately seem completely plausible considering today's anything-goes political climate).
As the youngest Queens council member ever elected, Modi's 15-year run ends when he's arrested for public intoxication. A video of the incident, in which he tries to bribe the arresting officer and then vomits on the BQE, goes viral—and Garrett's life hits rock bottom. [Editor's note: Variety reported yesterday that NBC is shifting the show to its digital platform and likely ending it after 11 episodes, a move that upset fans, including one that asked, "Too much brown skin for America?"]
The premise is certainly fairly realistic—and references to other failed NYC politicians such as Anthony Weiner, Eliot Spitzer and then Anthony Weiner again to establish common ground—and the depiction of how the characters live and NYC real estate is also (depressingly) accurate. 
---
[Editor's note: When a movie or TV show is set in New York City—and if the people making it are savvy—real estate becomes part of the story itself. In Reel Estate, Brick Underground reality checks the NYC real estate depicted on screen].
---
Garrett's own living situation is tenuous at best. He is sleeping in his office after his girlfriend leaves him but is soon booted when a new council member takes over. (His biggest claim to fame as a council member: "I once brought Elon Musk to Sunnyside and he almost agreed to build one of those tunnels no one wants here." Sounds like Queens' almost-but-not-quite deal with Amazon.) 
After Garrett is forced to move in with his sister, Mallory (Kiran Deol), a successful doctor, in her one-bedroom apartment near the 46th Street-Bliss Street station, he has to figure out a way to pay rent to sleep on her couch.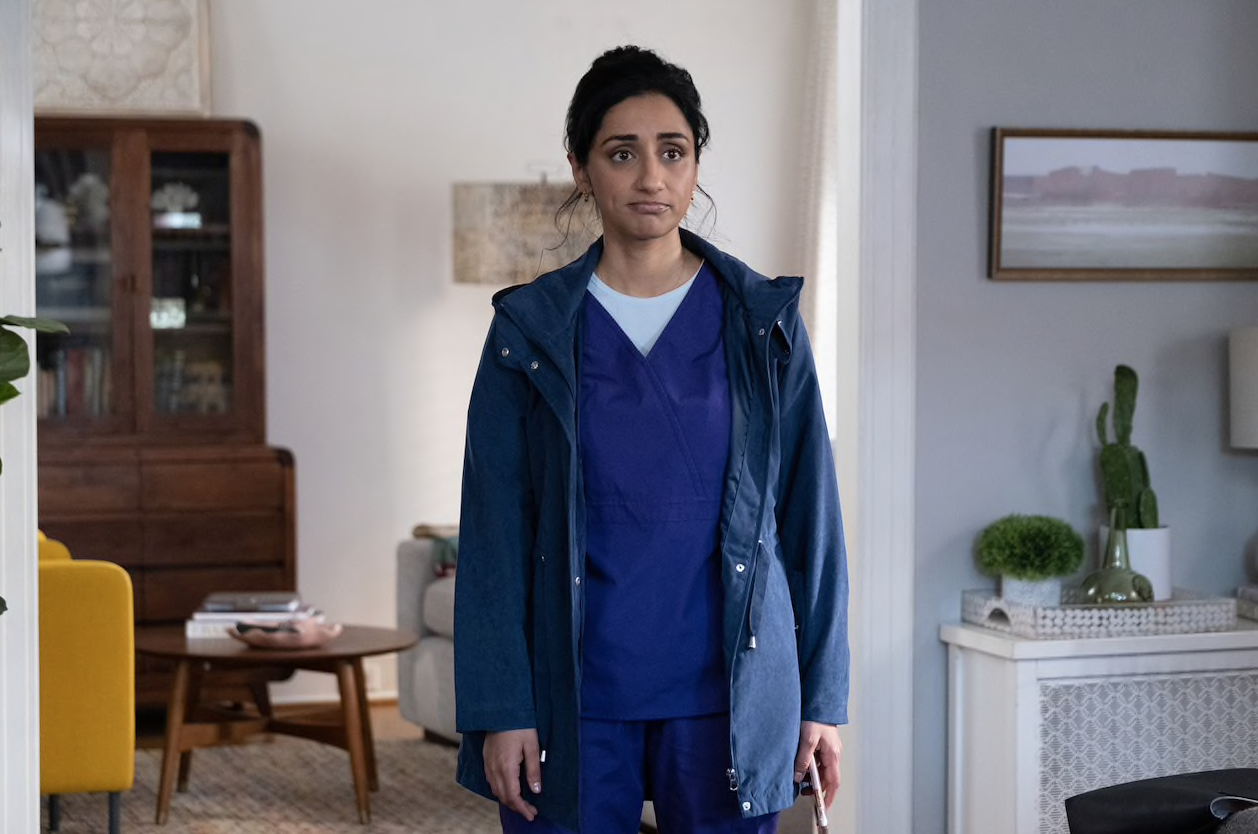 He takes to the Internet to advertise his services, hiring himself out as a personality available for photos, or anything really, and refers to himself as "the BQE Puker." As a result, he befriends a group of immigrants trying to become U.S. citizens who think his political experience may be useful to them. He's no expert but needs the cash. 
Mallory is none too pleased to have her brother's friends hanging out at her place. It's not clear if she is rents or owns, but the colorful walls and decorating choices seem to indicate she owns the large, sun-filled unit—which would be doable on a doctor's salary. (The median asking price for a one bedroom in Sunnyside is a $385,000, according to StreetEasy).
Garrett spends most of his days at a local bar called Viola's. While no such bar actually exists in Sunnyside, the diversity there corresponds to the real-life neighborhood. The bar's regulars include a Dominican woman, Griselda, who works several jobs simultaneously; a Moldovan DJ, Drazen, who works in the bar; Brady, a U.S.-raised college student; an Ethiopian cab driver, Hakim, (who was a surgeon in his native country); and an uber rich Asian brother and sister. 
It's not clear yet (at least by episode three) where everyone lives, we do know that Hakim spends the majority of his time in his cab and the Asian siblings live in a posh mansion owned by their father as a real estate investment. We are not told specifically where it is located but it appears to be in Manhattan. It has a private garage for their multiple Lamborghinis, a den with racing bikes as sculpture, and a full staff including three chefs, a butler, and sommelier. 
The siblings antics may seem over the top (they attempt to toss wads of money they deem "used" into the garbage—a gag meant to highlight their extreme wealth) but their real estate is accurately depicted (although much has changed recently: the pied à terre tax, China's restrictions on buying overseas, and fears of a U.S.-China trade war have dried up Asian investment in NYC.)
The immigrants dilemma is realistically depicted: U.S. Immigration and Customs Enforcement has in fact been conducting raids in Queens neighborhoods, and they struggle to survive in the city where rent is astronomical. They must live and work for five years in the U.S. in order to apply for citizenship. 
When Drazen the DJ—who has his green card, is detained by ICE, his wife moves into a bodega. Brady, the college student, says, "That's insane. But what's the rent though? Looking for a roommate?" 
All in all, the show is a bit disheartening and at times a downer, but in a city where the unofficial battle cry is "the rent is too damn high," NBC does well to have this take on a "Friends"-like sitcom that shows a more diverse and realistic view of living in New York City. 
Brick Underground articles occasionally include the expertise of, or information about, advertising partners when relevant to the story. We will never promote an advertiser's product without making the relationship clear to our readers.