Reel Estate
East Village real estate in Netflix's 'Russian Doll' is a bit slippery, like the show itself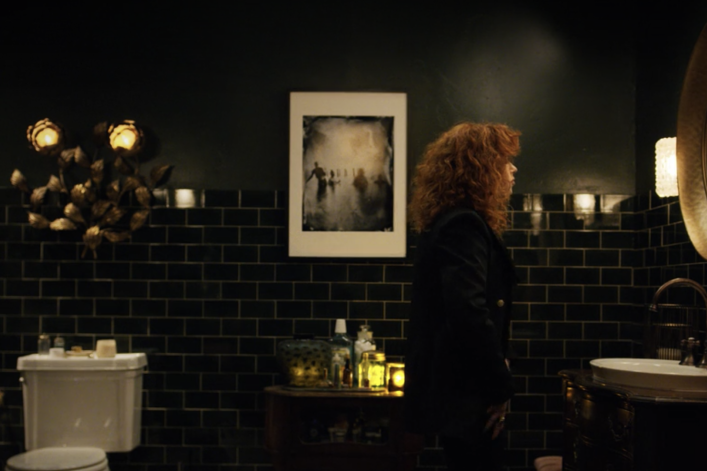 Despite the broad array of stellar on-demand television shows currently available, "Russian Doll," Netflix's recent mind-bending, binge-worthy series is a cut above. Produced by Amy Poehler, Leslye Headland, and its winning star Natasha Lyonne, the show is a dark puzzle that's extremely entertaining no matter where you live. But for NYC residents, its setting—seemingly a six-block area of Manhattan's East Village filled with hallmarks of New York life (deli cats, diversity, dive bars, as well as shrinks and sophisticated drug dealers)—is especially fun.
Which is why it's also a perfect candidate for the recurring feature Reel Estate, in which Brick Underground reality checks the real estate in television and movies set in our hometown. Read on for our take on how accurately "Russian Doll" depicts NYC living.
Maxine's loft
The series opens at the 36th birthday party of Lyonne's character Nadia Volvokov, who is staring herself down in the bathroom mirror. But it's no ordinary bathroom. Like some bespoke restroom in a Tribeca restaurant you don't know about and can't get into, it's moody, gorgeous and huge, lined with shiny black tiles, outfitted with glamorous lighting fixtures, and adorned with a large, glowing, geode-like piece on the door. And the door's handle is a jet black gun.
As Harry Nilson's perky "Gotta Get Up" plays, Nadia exits the bathroom, which is in her friend Maxine's apartment—a sprawling, full-floor (the elevator opens into it) loft-like space in a converted yeshiva. (The building does exist, and it is on the East Village at 10th Street and Avenue A—it's actually a church. We're guessing the funky boho residence is not actually in the church, but who knows.)
On the one hand, it makes sense that developers would buy and convert a building that once housed an orthodox Jewish school—these things certainly happen in NYC. On the other, the resulting apartments would not look like Maxine's place. Most developers would create a sterile, white box; something ultra-modern, sleek, pristine, and devoid of color. Maxine's apartment is full of color and rough around the edges (unfinished walls, layers of paint, etc.); it's more akin to the funky, huge, and cheap lofts of Downtown New York City of the '70s and '80s in vibe and aesthetic.
And while "Russian Doll" does have a time-bending quality, we are told this is roughly present day, so this apartment would be anything but cheap. Which elicits the really big question: How the hell can Maxine, played by Greta Lee, afford it? She's an artist (in the first episode, she tells a guest, "I'm interested in plagiarism as an art form") but it's not clear that's she's wildly successful enough to afford what could easily be a $2 million apartment.
Still, it's fun to hang out here, which is good, because Nadia repeatedly returns to the space, the night, and specifically, her "starting point" in front of the mirror in the bathroom. The premise of the show is an absurd/macabre take on the movie "Groundhog Day," with Nadia dying in assorted comic and tragic ways and being reborn back in the fancy loo on her birthday.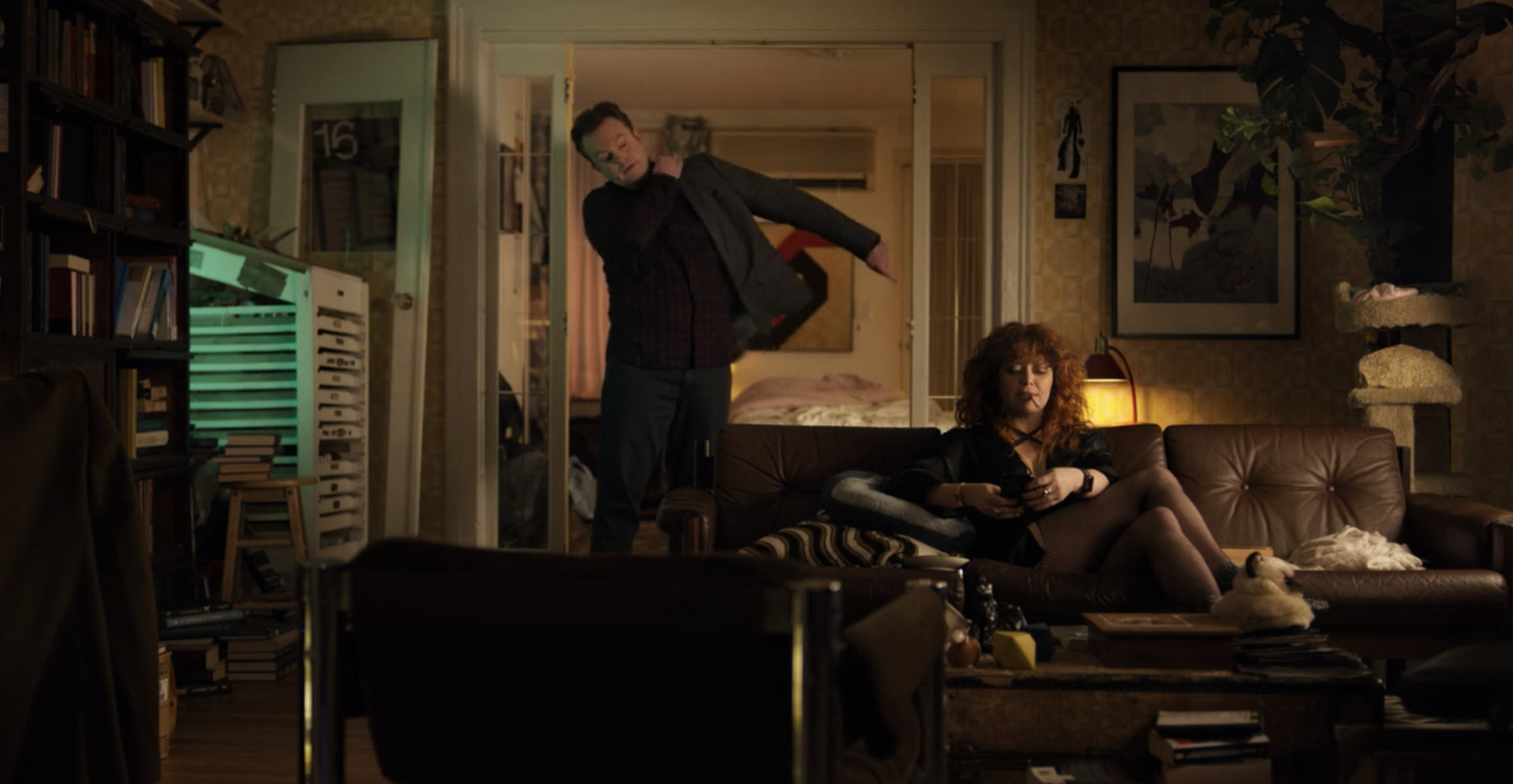 Nadia's garden apartment
We do, however, learn that Nadia is a software engineer, who lives nearby in a garden apartment. The median asking rent in the East Village is $2,750, and she can probably afford that, but her apartment is definitely vintage NYC (not renovated, a bit scruffy) it's big, in a "hot neighborhood" and may even have an outdoor space. In reality, she would be paying a lot more than that, unless it's regulated in some way. (Which it might be; she's a longtime New Yorker who could have scored a sweet deal over the years.)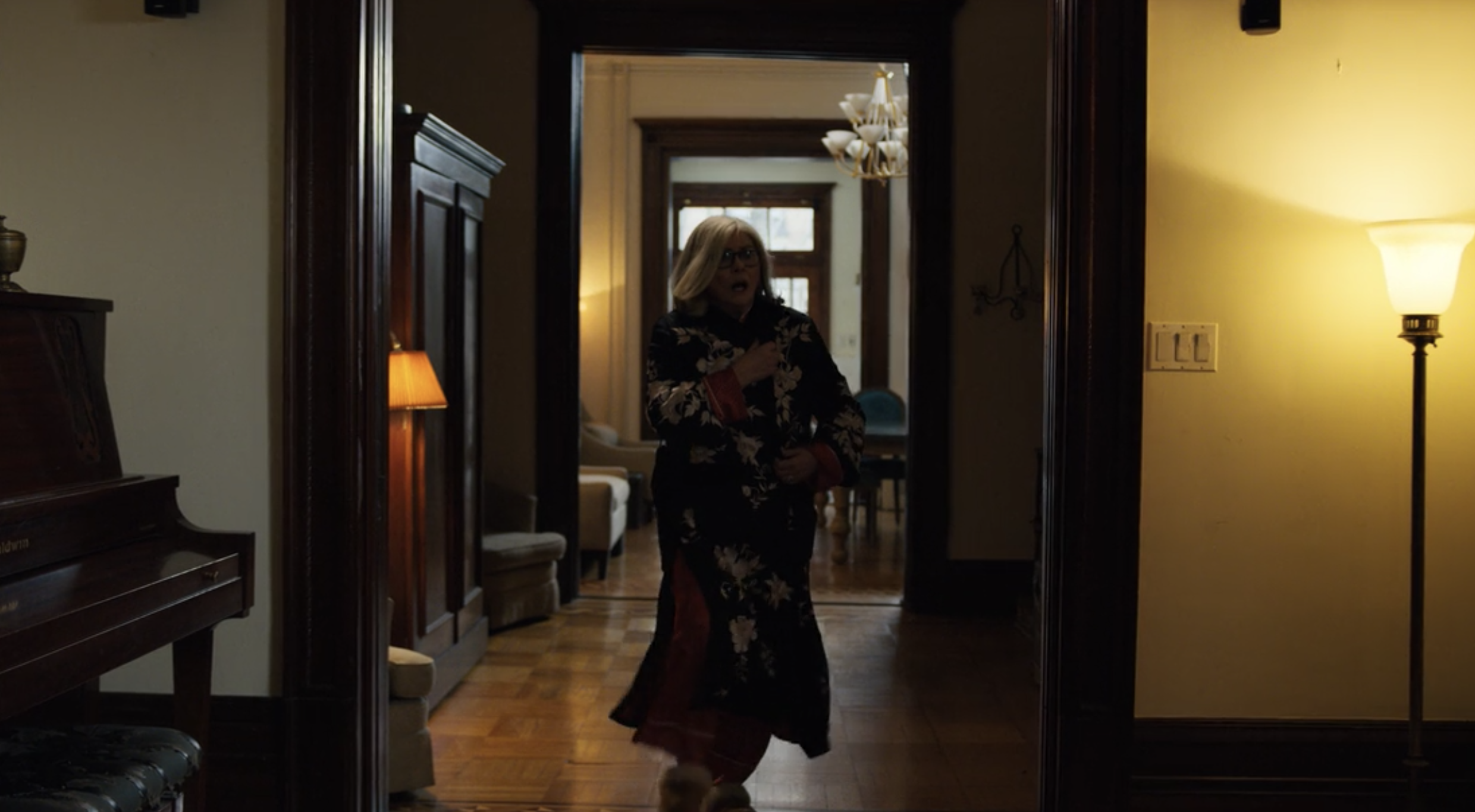 Ruth's townhouse
Along the way we meet psychologist Ruth Brenner, Nadia's friend and surrogate mother, who stepped in to care for a young Nadia when her actual mother descended into mental illness. Ruth lives alone in a nicely-appointed, lovely townhouse at 311 East 12th St., a building that records show sold for $70,000 in 1979. Now, of course, the property would fetch millions. (It's not unusual for similar townhouses to go for $4 or $5 million.) It's possible Ruth has lived there forever and did, in fact, buy before the neighborhood became fashionable. We also see a shot of her fireplace mantel, which seems to show photos of Ruth and several ex-husbands, who, dead or alive, may be the source of some cash as well.
[Editor's note: After this post published, we were contacted by the owner of the apartment that was used for filming Ruth's scenes. It is in fact on 104th Street. You can read about it in Brick's piece: "Netflix's 'Russian Doll' and other tv shows film in my UWS brownstone."]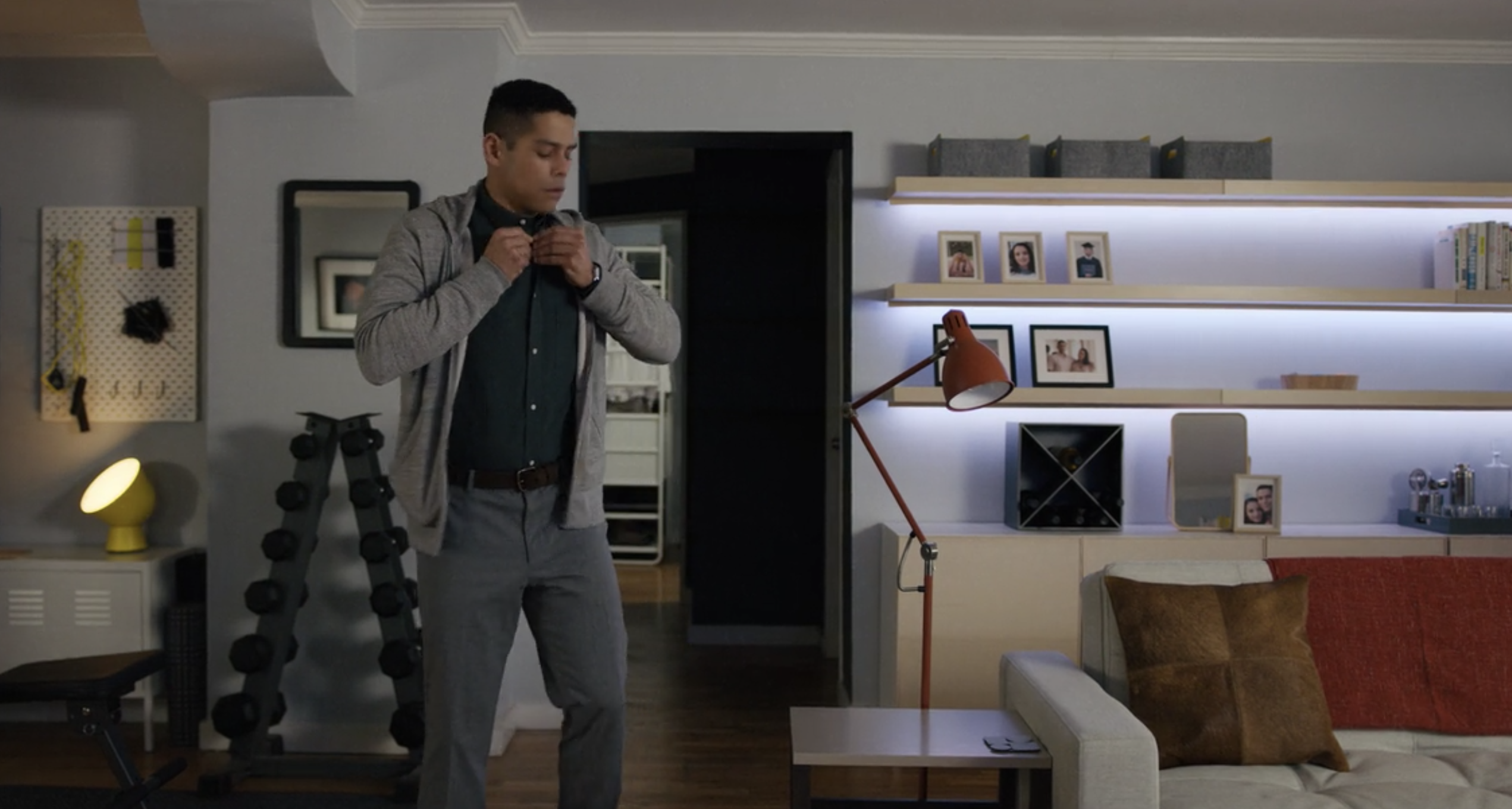 Alan's new construction apartment
Eventually (spoiler alert) Nadia's path crosses with Alan Zaveri, a tightly-wound, mild-mannered guy who also suffers the fate of repeatedly meeting his own demise and ending up back in a bathroom—the bathroom of his apartment, a one bedroom also, conveniently, located in the East Village.
Alan's bathroom is not as inspired as the one in Maxine's apartment, and its aesthetic is appropriately in line with the exterior of his basic, but new construction building: white subway tile, and streamlined, generic details. But again, the room is unrealistically (and unnecessarily) huge; all of that space would be allocated to a living area or bedroom in a real NYC apartment of this type.
That said, Alan's apartment is also not short on space: he's got a big living room, a separate dining area that can fit a table and four chairs comfortably, and an updated kitchen as well. It doesn't have a ton of character, but it's big and in good shape, and is similar to apartments renting for about $3,000 and above in the area. So, Alan would need to make about $120,000 to rent this apartment (to satisfy landlords who typically want to see an income of 40 times the monthly rent). The thing is, we have no idea what Alan does or how he affords this place. However, his apartment does get points for realism on the decor front; we recognize many items from IKEA throughout the space, and that feels right both in terms of budget-conscious living in NYC and what would likely be his overall level of interior design aptitude.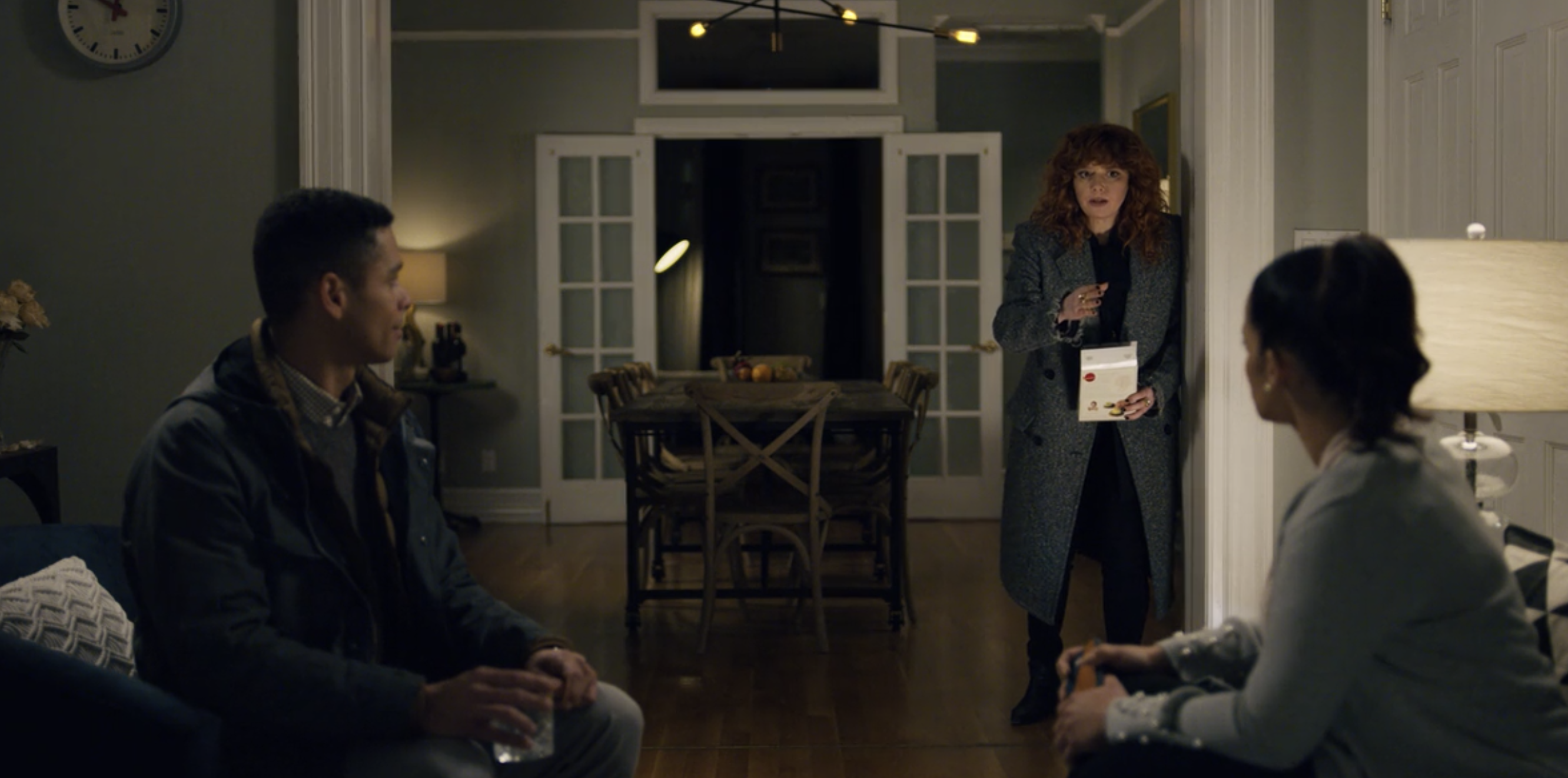 Beatrice's prewar apartment 
Alan's affordability/living situation is mysterious at best, but the living situation that definitely fails (barring a trust fund or Mega Millions jackpot riches) is that of his longtime girlfriend, Beatrice.
We only see part of her apartment and it's not even clear where exactly she lives, but that's irrelevant. Beatrice, who somewhat defensively identifies her job as "PhD candidate in literature," lives in a really nice place. (It's possible she has roommates, although we don't see much evidence of that, and even then, it's way nicer than what we imagine is the typical PhD candidate share.)
It's prewar, large (we see a formal dining room off the living room) and not shaggy dog at all. In short: it makes no sense at all. Even the awesome dig that Nadia makes at Beatrice about her decor—"Where did you get this art from? Is it all from Urban Outfitters or just a couple of the pieces?"—feels inappropriate, i.e., the person who lives in that apartment is probably not shopping at Urban Outfitters for art.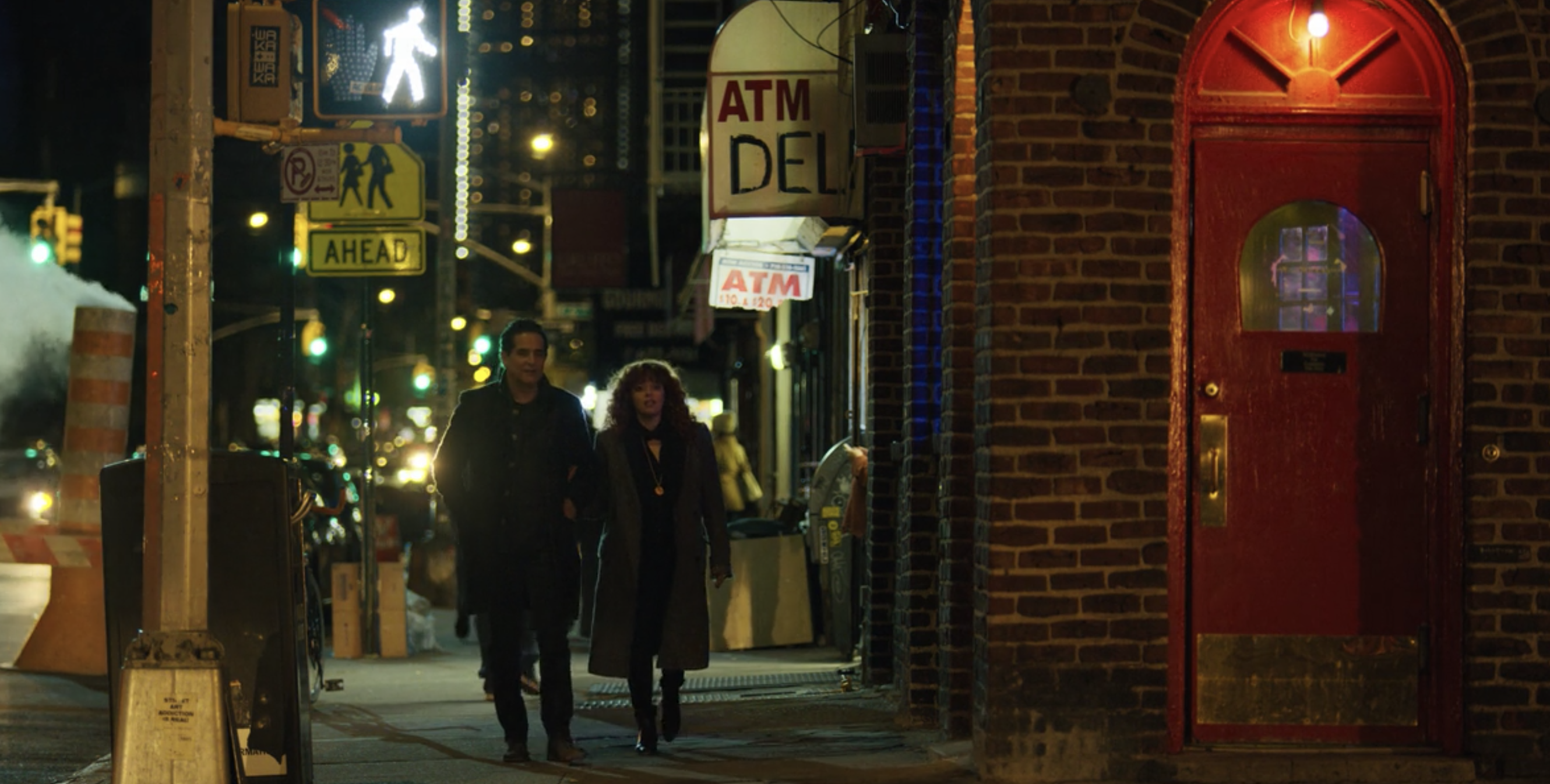 The East Village
"Russian Doll's" East Village setting is heavily-influenced by the ghosts of East Villages past. The show features a menu of historical EV grit in the form of dive bar standby 7B, 24-hour delis, and homeless people living in Tompkins Square Park. We see less of the fancy boutiques, fashionable restaurants and bars and the patrons who frequent them, and the current denizens of the area.
As Nadia and her various companions traverse the neighborhood in search of answers to her predicament, the streets are uncharacteristically sparsely populated. (Have you been to the East Village at night? People are out.) In one scene Alan (hardly a threatening presence), is walking several feet behind a trio of young women out for the night; within seconds, they panic and spray him with mace, knocking him to the ground. Really? Maybe when walking as far east Avenue C alone was inadvisable, but you need $850,000 to live in this one-bedroom on Avenue C now.
That said, "Russian Doll" does acknowledge the influx of bro-types to the area, with a trio of buzzed dudes looking for a place to party (who also happened to be looking for nitrous oxide in Nadia's neighborhood deli). Like a true New Yorker, she sends them to Eighth Street and Avenue D—site of "a hardware store that closed in 1996." Now that feels authentic.
Brick Underground articles occasionally include the expertise of, or information about, advertising partners when relevant to the story. We will never promote an advertiser's product without making the relationship clear to our readers.