Reel Estate
Manhattan renters vanish in creepy thriller, 'The Super,' but the real mystery is the real estate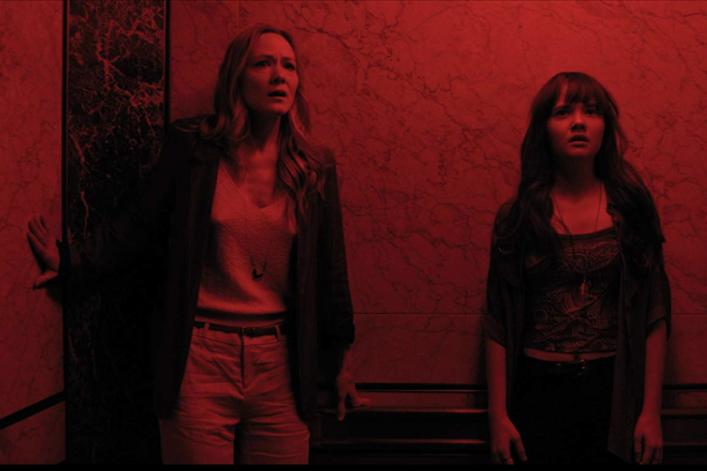 "The Super," a newly released horror flick starring Val Kilmer takes place in a NYC prewar luxury tower, but it is anything but super. "Super Bad" might actually be a more apt title, not just because of the weak plot but also because the movie misses the mark when it comes to depicting New York City real estate.
As if rising rents weren't scary enough, now this movie suggests we have far more to fear when renting in Manhattan—playing on our worst fears by making building tenants appear completely vulnerable to murder. (While extremely rare, there have been instance of NYC supers caught doing some horrifying things—including homicide.)
In the film, when tenants begin mysteriously disappearing and building management doesn't seem to be doing much to figure out why, all eyes seem to focus on the building staff, who do nothing to assuage anyone's fears.
We are never told where this downtown tower is, but it is pretty apparent it is in the Wall Street area. If there was any doubt, one shot pans to a barbershop across the entrance from the building, "George's Hairstyling." The facade and business really does exist, located at 60 Beaver Street. 
Phil (played by Patrick John Flueger), is a widowed ex-cop with two young daughters who applies to be a super in the high rise, and the in-house building manager hires him right away. Not so far-fetched—good help is hard to find, after all—but beyond that mostly everything else that occurs is fairly unbelievable.
It is not unusual that a super would get an apartment in the building as part of his compensation package, but Phil and his family are forced to reside in an unfinished storage room somewhere in the nether regions of the building. This would never happen in real life; a completely windowless apartment would never fly. 
When Phil and his fellow building staffer Julio (played by Yul Vazquez) are called upon to check on a missing tenant because there have been complaints by tenants that her dog seems to be left alone and is yapping uncontrollably, probably the most realistic NYC real estate-related things happens: The building manager rolls his eyes and explains that he could not care less about the tenant because she has lived in the property for 50 years and pays "like $100 in rent." But the realism ends there; not only do they enter the unit without permission, but Phil takes her dog to live with him in the storage room so it won't be left alone in the apartment.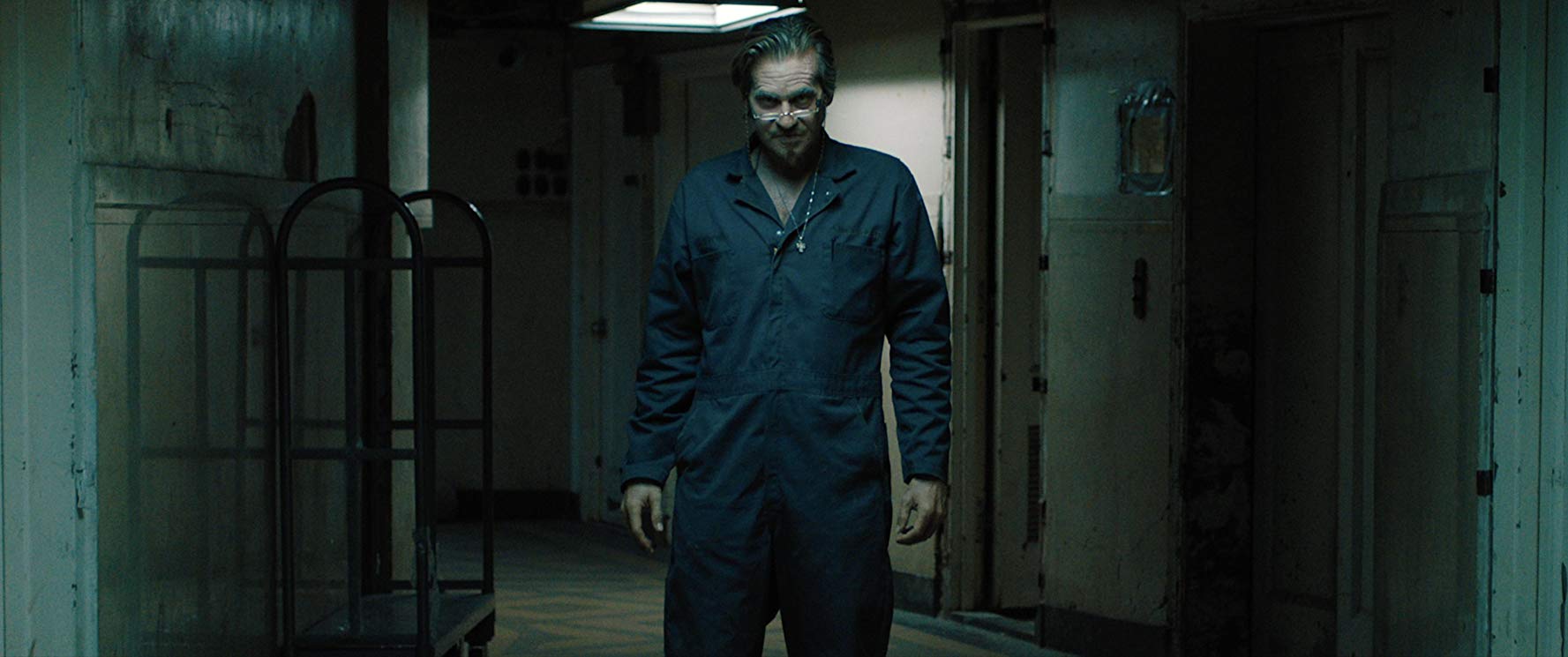 Over-the-top actions like this don't stop. Building staff seems to come in and out of apartments with no regard for housing regulations, have blatant romantic hookups in the basement and seem to have an endless amount of time to lurk around the building. Speaking of which, Walter, the head super in charge (played by a gaunt Kilmer), would never cut it in a luxury high-rise.
Not only does he speak in tongues and have a shrine in his workroom filled with religious paraphernalia, along with constantly burning candles (hello, fire hazard) but he also seems to have endless time to whip up potions and hold rituals, none of which seem to relate to taking care of the garbage or having the halls mopped. 
I've had my encounters with some strange building staff in my day, most notably a super who refused to recycle, who would prop open our building's front door so any miscreant could wander in, and who stole soda from a delivery I had sitting at my apartment door step 
Sadly, he died of a heart attack, he was not murdered by his replacement or a vicious demon, which is the typical fate of victims in this movie. 
The bowels of NYC buildings can sometimes be otherworldly, as in photographer Gesche Wurfel's book, which chronicles basement sanctuaries—but Walter's are simply unfathomable. 
Spoiler: When Phil goes rogue and murders the other two supers, the average New York tenant would probably act a little more horrified about his tossing their remains in the incinerator. Amid reports of three missing tenants—one a young boy!—one tenant cares only to chase building staff to alert them that the new tenants in 38C need their locks changed.  
Add to the mix a rather fabulous building-wide rooftop party, and your head will be spinning. 
But probably the thing that bothered me the most about this flick—from a real estate angle—is that building management paints walls of each unit a different color. When the tenants of a unit with blue walls go missing, we see staff repainting every wall that same shade to prepare the apartment for the next tenants. (There is also "purple apartment," a green one, each darker and more sinister than the last.) Surely they have heard of staging and that white is the go-to color to get an apartment leased or sold. 
And as someone who has lost a security deposit because I failed to return a red wall to its original white shade, I call B.S. 
All in all, I'd rate it a 2.5 for real estate realism. While it hasn't convinced me to quit renting in NYC, I don't even recommend renting this horror flick when it comes out on DVD. 
Brick Underground articles occasionally include the expertise of, or information about, advertising partners when relevant to the story. We will never promote an advertiser's product without making the relationship clear to our readers.