Reel Estate
Best borough for mansion-loving vampires? Staten Island, according to FX's 'What We Do in the Shadows'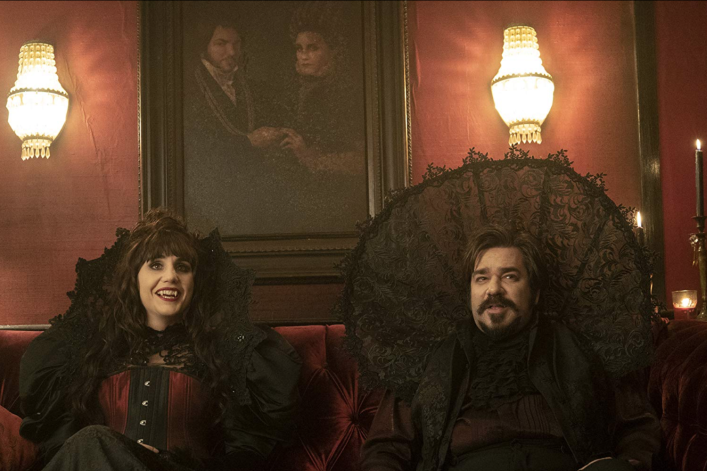 When FX recently debuted a new sitcom, "What We Do in the Shadows" about four vampires living together (think: "The Real World" but with fangs) in a Gothic mansion in modern-day Staten Island, I wondered how much real estate "bite" it would have. After viewing the first three episodes, vampire storyline aside, I'd say quite a lot.
The comedy is based on a 2014 mockumentary of the same name about vampire roomies living in New Zealand. When adapting it, director Jermaine Clement of Flight of the Conchords' fame opted to pick a new American location. He explains he chose NYC's "forgotten borough" because having filmed in the area before he knew it was filled with old mansions where he could imagine vampires living. The perfect place to hide out!
---
[Editor's Note: When a movie or TV show is set in New York City—and if the people making it are savvy—real estate becomes part of the story itself. In Reel Estate, Brick Underground reality checks the NYC real estate depicted on screen].
---
In the show the vampires themselves say the reason they live in Staten Island is because it's where the boat dropped them off back in the 1800s. The joke is that they are lazy, and prefer to morph into bats and fly instead of take mass transit—but haven't strayed very far. "Why ride when you can fly," one quips.
The three vampire roommates—Nandor (the self-proclaimed leader), Lazlo, a British noble and Nadja (his lover—who turned Lazlo into a vampire) dwell in a huge Gothic mansion—along with a mortal "familiar," a sort of assistant, named Guillermo. The quartet is also joined by a human "energy vampire" Colin—a person who sucks the energy out of every room by his inane babbling and unrelenting mundane commentary. Totally relatable!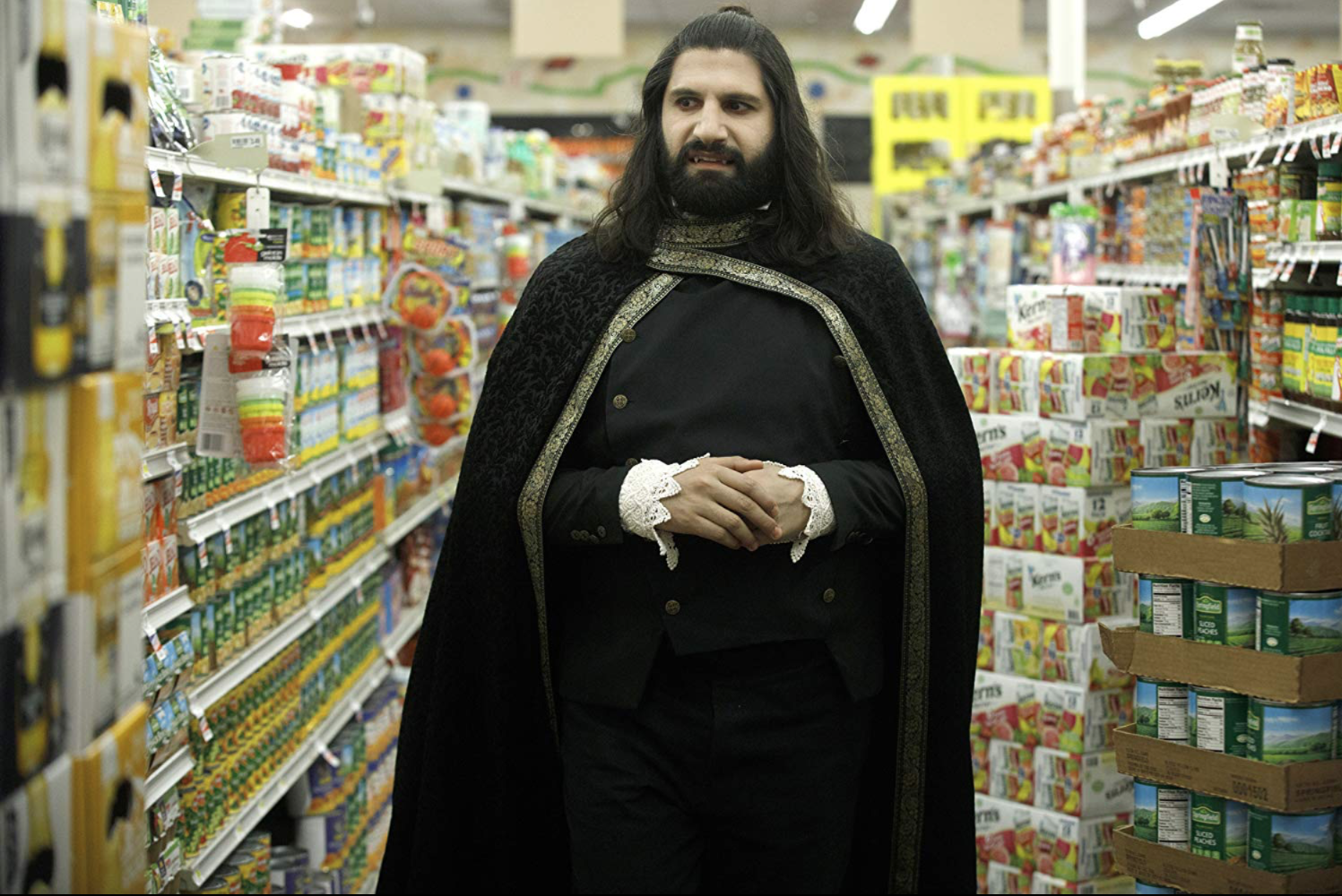 But how realistic is how they live? We aren't told if they own or rent, but the Gothic home is definitely on the mark both for a vampire home and also on par with what type of architecture can be found in certain areas of Staten Island.
One can easily see homes of the same type in the borough, and in fact, a similar one built in 1855, "The Parsonage"—standing on its original site on Arthur Kill Road at the corner of Clarke, was profiled in a piece in Staten Island Live. The home the vampires reside in appears to have the same Carpenter Gothic building style—a form of Gothic Revival architecture.
Inside, the décor is also spot on with its dark walls, creepy old portraits, brocade upholstery and velvet everything. Spacious rooms fit a king-sized coffin for visiting guests but all those candles are fire hazards. Surely they need homeowner's or renters insurance! And hey, at least they aren't afraid of dying!
While we don't know how much they pay monthly, we can assume they have had lifetimes to amass enough to rent or own a property of its size without having a "day" job and have probably haunted its halls since they arrived in the 1800s. A place like theirs would go for roughly $2,000,0000 nowadays
They can't be out and about in daytime so earning real money is challenging. Their work at night mostly consists of finding virgins to feast on (Staten Island's many eateries won't cut it) or creating elaborate and rather obscene topiaries in area parks of their loved ones' private parts. Which ultimately leads to their most robust activity: Warring with the neighbors, and by neighbors, I mean the area werewolves who insist on peeing on the topiaries. (This part rings true: New Yorkers log a lot of complaints to 311 about animal messes). The vampires decide to take matters into their own hands by hosting a duel atop an abandoned Circuit City. This is where the show turns entirely unrealistic: Everyone knows that store has been closed for a decade. A more savage location would have been the recently shuttered Toys R Us in New Springville. (You want fun and games? Don't try this at home, kids!)
When not warring with the wolves they are plotting world domination—or at least that of Staten Island. Their ultimate goal is to take over the land and subjugate the population—and we aren't necessarily talking about gentrification here. But they conclude that domination begins with property ownership. See? All roads eventually lead to real estate, even for those with literal fangs.
They decide to head to a Staten Island Council meeting to try to dominate local leaders. Their real estate demands are fairly straightforward: They want a huge dome built over the borough to keep the sun out, no construction noise during the day and all local churches to destroy their crucifixes. Of course, bureaucracy gets in the way: They are told that this particular meeting is only to discuss pesky zoning ordinances. 
Eternal youth and requisite blood feasting aside, I did get a kick out of seeing powerful, 200-year-old vampires stymied by the challenges of New York City real estate.
Brick Underground articles occasionally include the expertise of, or information about, advertising partners when relevant to the story. We will never promote an advertiser's product without making the relationship clear to our readers.