Neighborhood Intel
Donate to the Kickstarter for "White Knuckle," a gentrification slasher film set in Bed-Stuy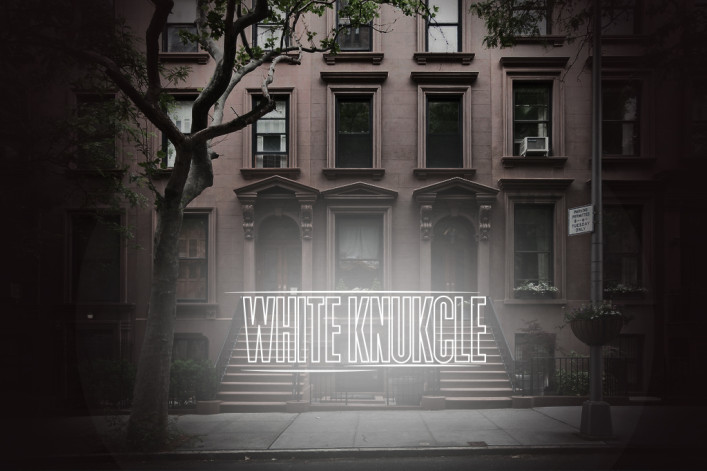 From Do the Right Thing to the just-released documentary Class Divide, New York gentrification has long been a favorite topic of filmmakers. But we've never seen it translated into a slasher flick, as it is in White Knuckle, a new movie seeking funding via Kickstarter.
The film, which bills itself as "a horror-whodunit short film about a serial killer targeting the newcomers of a neighborhood undergoing gentrification," is set in Bedford-Stuyvesant, and follows three young adults who have just moved into a brownstone, and find themselves working to find the identity of a serial killer targeting wealthy new residents.
White Knuckle's director, Xavier Coleman, is a Bed-Stuy resident himself, and also notes on the movie's Kickstarter page that "our filmmaking team is comprised of mostly women and people of color, two demographics which are rare in the filmmaking industry and we'd love to encourage more of."
Of the decision to tackle gentrification in the context of a horror movie, Coleman tells us via email, "I've always loved slashers, but also always yearned to see the genre in an urban setting, and to have it incorporate more people of color, especially Black Americans. At the same time, I appreciate the way that slashers present these pristine, white, suburban environments suddenly obstructed by psycho-killers - killers who are usually a product of these environments themselves."
Coleman adds, "With the way that gentrification has suburbanized city spaces, so to speak - in terms of cities and neighborhoods becoming more expensive and white - it seemed like now was the perfect time to set a slasher in a city, and ultimately comment on the consequences of this suburbanization."
While they've shot several scenes around Brooklyn, the White Knuckle production team is still on the hunt for a brownstone to shoot the bulk of the movie's scenes in. "For the authenticity of the film, it's definitely integral to find a classic pre-war building, so we've been pretty picky," Coleman tells us. "If anyone has any leads or suggestions, please send them our way!"
Check out the movie's Kickstarter video (and some of the already-shot scenes) below, and donate to the project here.
Brick Underground articles occasionally include the expertise of, or information about, advertising partners when relevant to the story. We will never promote an advertiser's product without making the relationship clear to our readers.