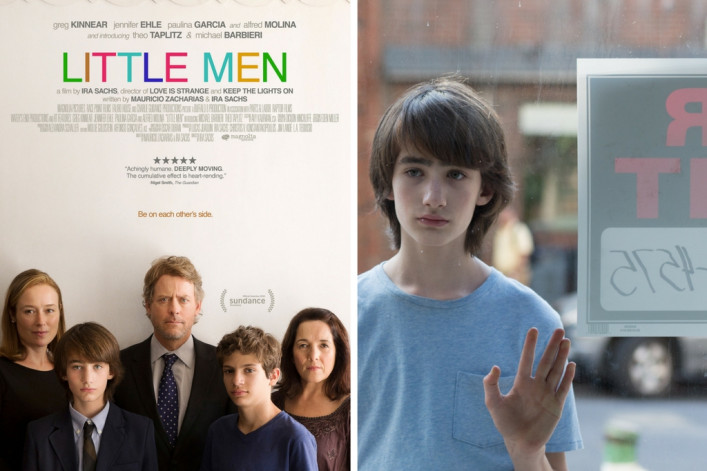 Little Men, a new drama directed by Ira Sachs that focuses on a tense Brooklyn real estate dilemma, just hit theaters last week, and it's rife with interesting (and all too familiar) housing dilemmas—in other words, a natural fit for this column.
First, the plot: At the start of the movie, Brian Jardine (Greg Kinnear) and his family move into a Williamsburg apartment after his father dies, leaving behind a building with living space up top and a retail tenant below. Things start off friendly enough with the downstairs retail tenant, Leonor (Paulina Garcia), with her son Tony and the Jardine's son Jake quickly becoming best friends. However, things take a turn for the contentious when Brian's sister, Audrey (Talia Balsam) points out to Brian that Leonor has been paying $1,100/month with no rent increase for the past eight years, while the market rate rent for a store like that in the neighborhood is easily $5,000/month.
She's also upset that Brian's family got a free apartment to live in when their father died, while she's not seeing any income from the property thanks to Leonor's low rent. (Why equitable division of their inherited property wasn't discussed before Brian, his wife, and son picked up and moved is one of many questions that goes unanswered here.)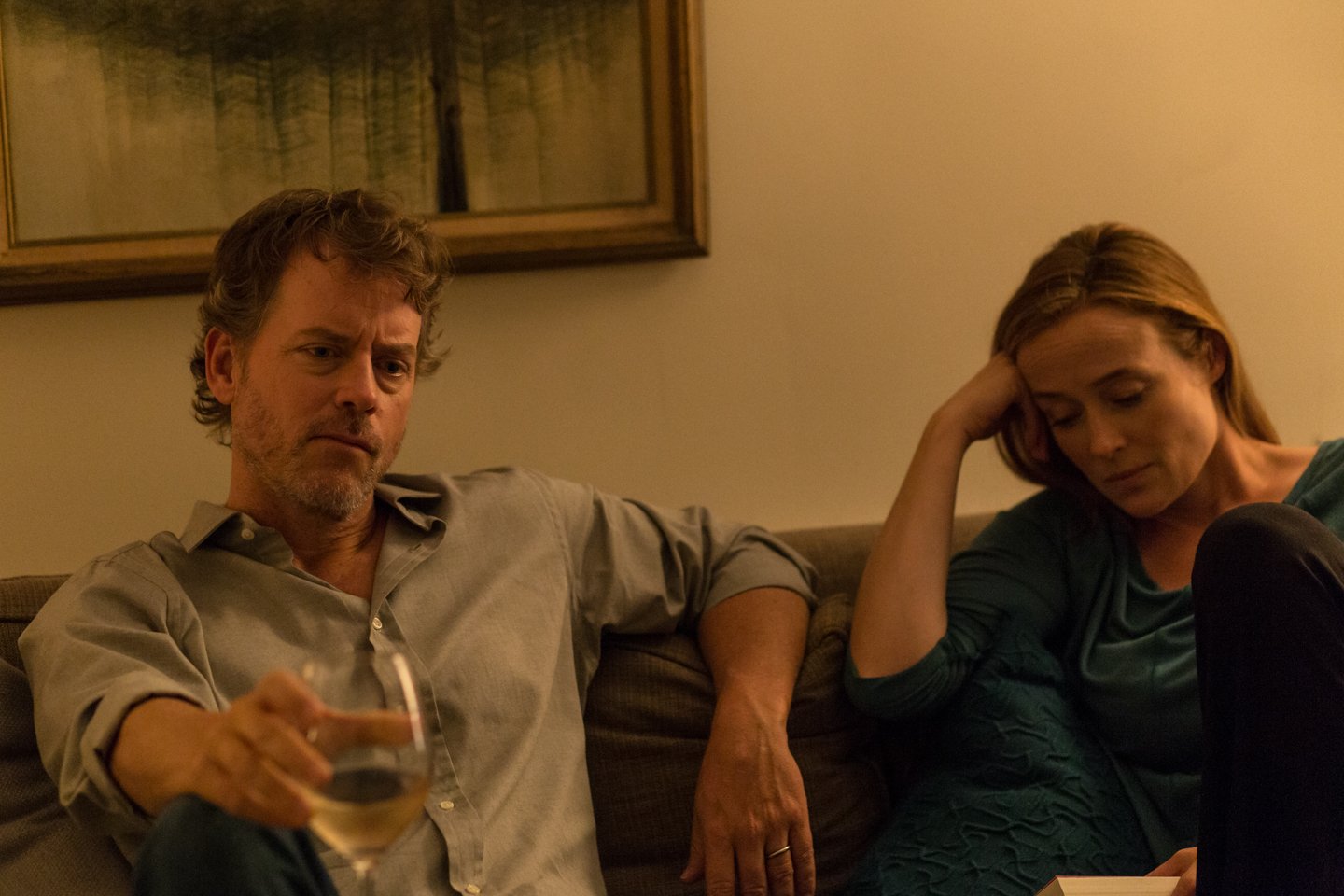 Greg Kinnear and Jennifer Ehle in LITTLE MEN, a Magnolia Pictures release. Photo courtesy of Magnolia Pictures.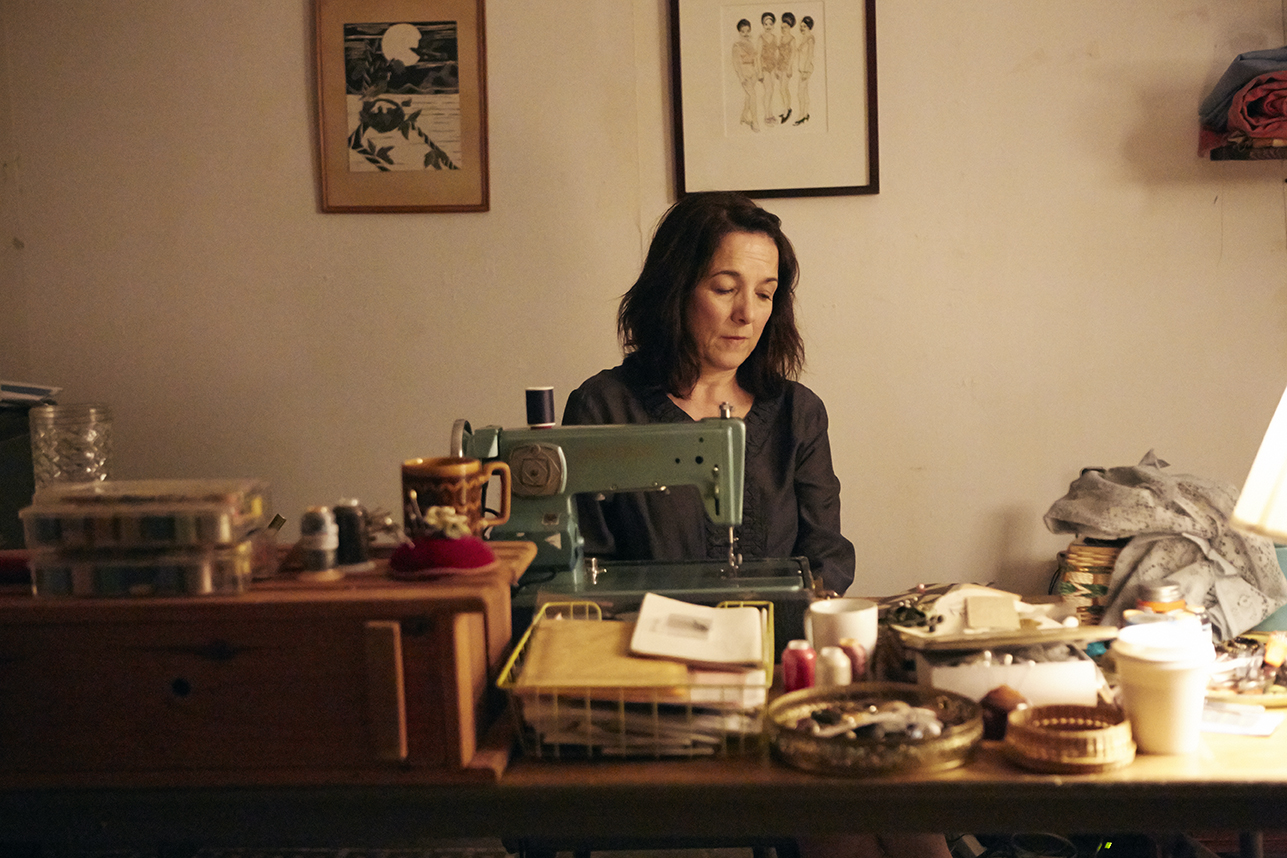 Paulina Garcia in LITTLE MEN, a Magnolia Pictures release. Photo courtesy of Magnolia Pictures.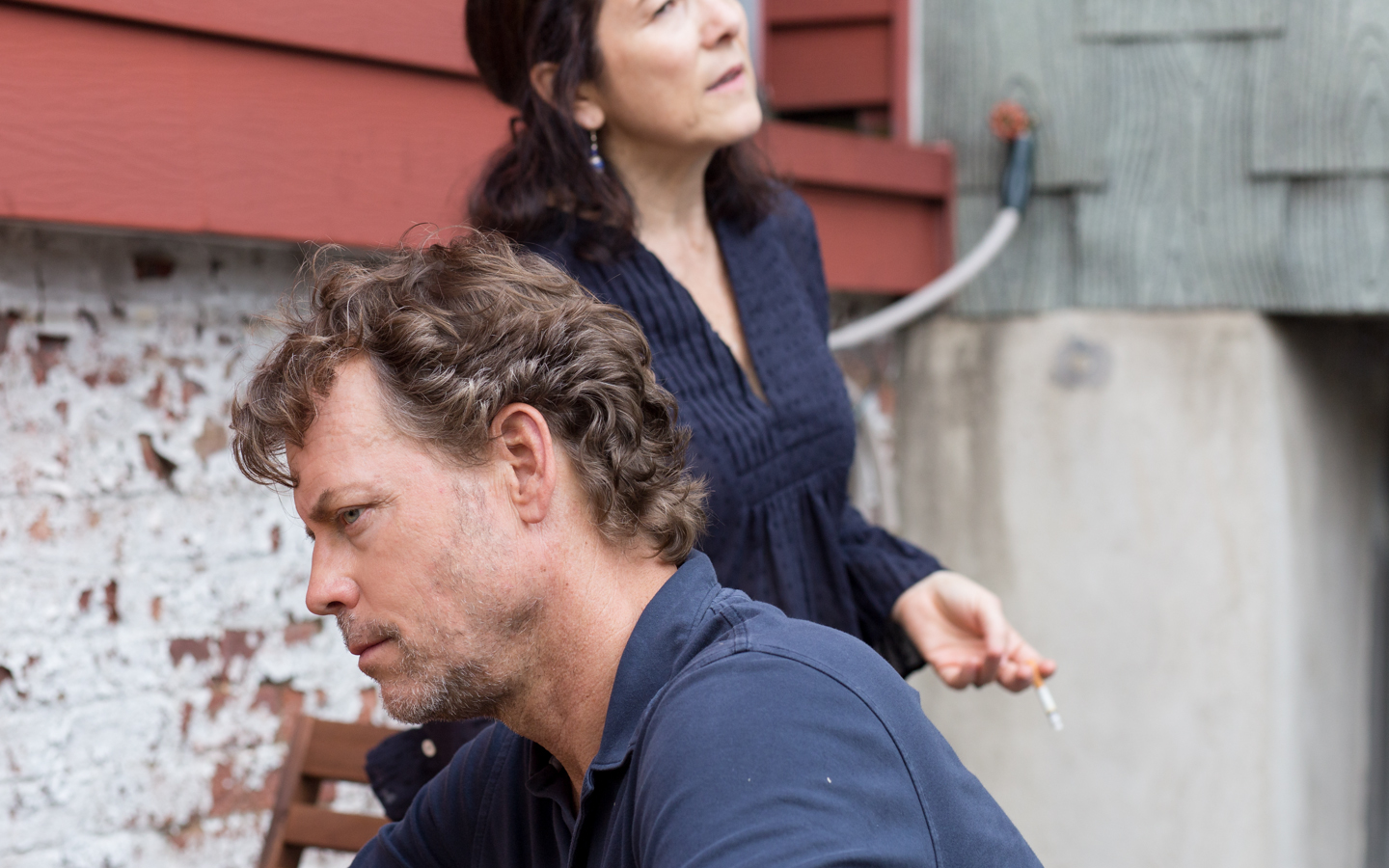 Greg Kinnear and Paulina Garcia in LITTLE MEN, a Magnolia Pictures release. Photo courtesy of Magnolia Pictures.
Thanks to exterior shots, we see that the apartment itself is on Graham Avenue in Williamsburg, near the BQE and right across the street from beloved local coffee shop Caffe Capri, which broke hearts in the neighborhood when it closed last year. The Jardines' building is a classic vinyl-sided Williamsburg structure; nothing much to look at, but valuable nonetheless thanks to its prime location. There's also a shared backyard that's accessible through both the Jardines' apartment and Leonor's shop, which becomes the setting for some tense confrontations between Brian, his wife, and Leonor.
That brings us to another odd point: Though we understand her frustration, Leonor—who claims that Brian's father wanted her to stay in the shop, in spite of the fact that he didn't bother to leave any paperwork behind protecting her rights—refuses to meet or negotiate with the Jardines, and is openly rude to Brian, passing along his father's belittling comments from beyond the grave. Not exactly how we'd play it if we were trying to ingratiate ourselves with a landlord who we were clearly underpaying, but to each their own. (This is one of several issues we had with the movie, which is poorly paced, introduces then abandons numerous pieces of information and potential subplots, and generally features underwritten characters with confusing motivations.)
Eventually—spoilers!—the boys catch wind of the dispute, and try to settle things by refusing to speak to their parents (a time-honored real estate negotiating tactic). This all ultimately leads to Leonor's eviction, and the dissolution of the boys' friendship when their plan to both attend LaGuardia High School falls through. 
There are plenty of loose ends that aren't explained clearly here, but we did leave with a couple of concrete real estate takeaways: If you jointly inherit properly, you should probably come up with a plan before assuming it's alright for one of you to just move in no questions asked. And on the flip side, if you're leaving behind property in your will and have specific ideas about how it should be used, don't assume it'll all just work itself out in your absence—instead, put everything in writing.
 
Brick Underground articles occasionally include the expertise of, or information about, advertising partners when relevant to the story. We will never promote an advertiser's product without making the relationship clear to our readers.