We already know from the first season that the Tina Fey and the rest of the Unbreakable Kimmy Schmidt writers have a good grasp of everything preposterous about New York City living, including the real estate. (Even if Kimmy and Titus pay less in rent than anyone we know here.) The new season takes it all even further. Below, our favorite moments from the second season, from the brutally realistic to the brutal, if surreal:
The Robert Durst references
Suffice it to say, Tina Fey is pretty clearly a fan of The Jinx. Throughout the season, Kimmy's landlord, Lillian, is seen with her love interest "Bobby Durst," played by Fred Armisen. Like the actual real estate heir Robert Durst, he's (allegedly) frighteningly violent, and sometimes goes incognito in women's clothing. The pair met at camp on Roosevelt Island in their younger days ("He was my first crush... literally, he tried to crush me"), and have apparently rekindled the old flame. Kimmy also stress-burps throughout the season, another call out to one of the real-life Durst's more notable tics.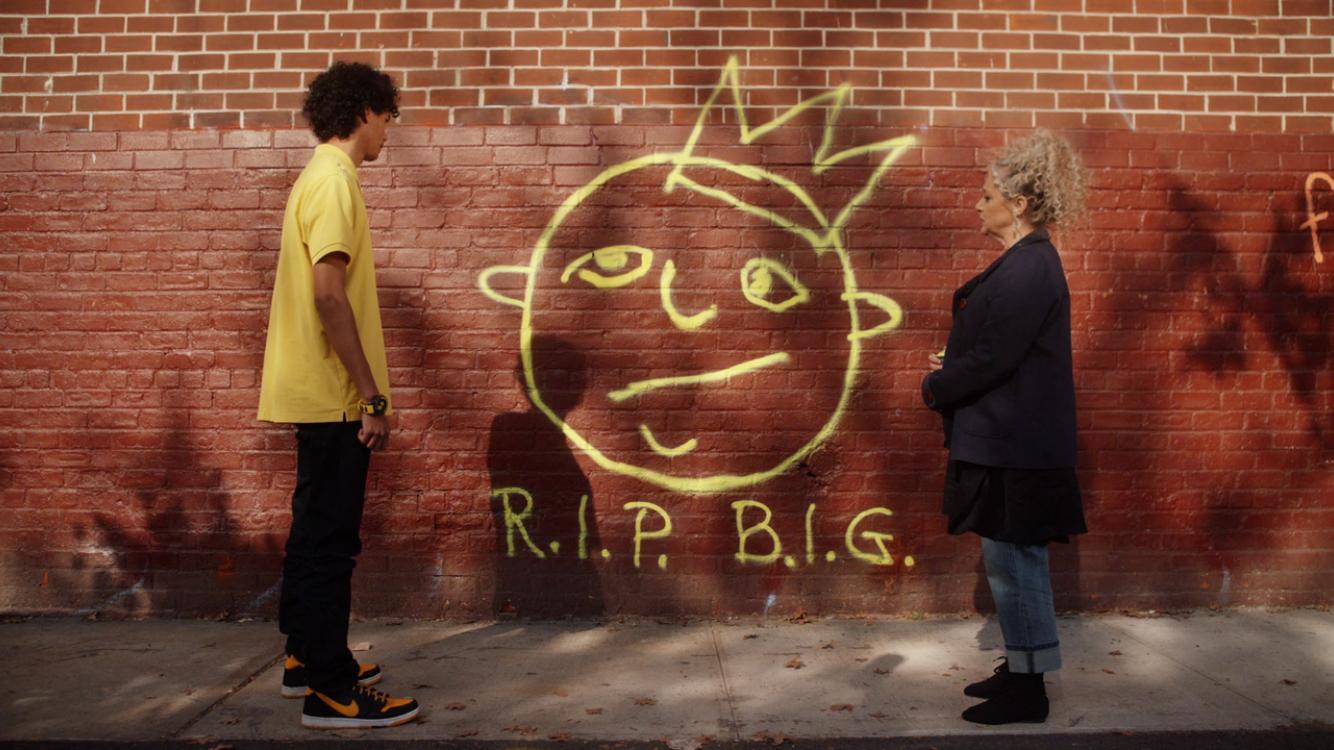 The Biggie mural
As part of her ongoing efforts to maintain the original character of her beloved uptown neighborhood, East Dogmouth, Lillian spray paints her own Notorious B.I.G. mural (a ubiquitous staple of Brooklyn's street art scene) on a recently painted-over wall. The resemblance is striking.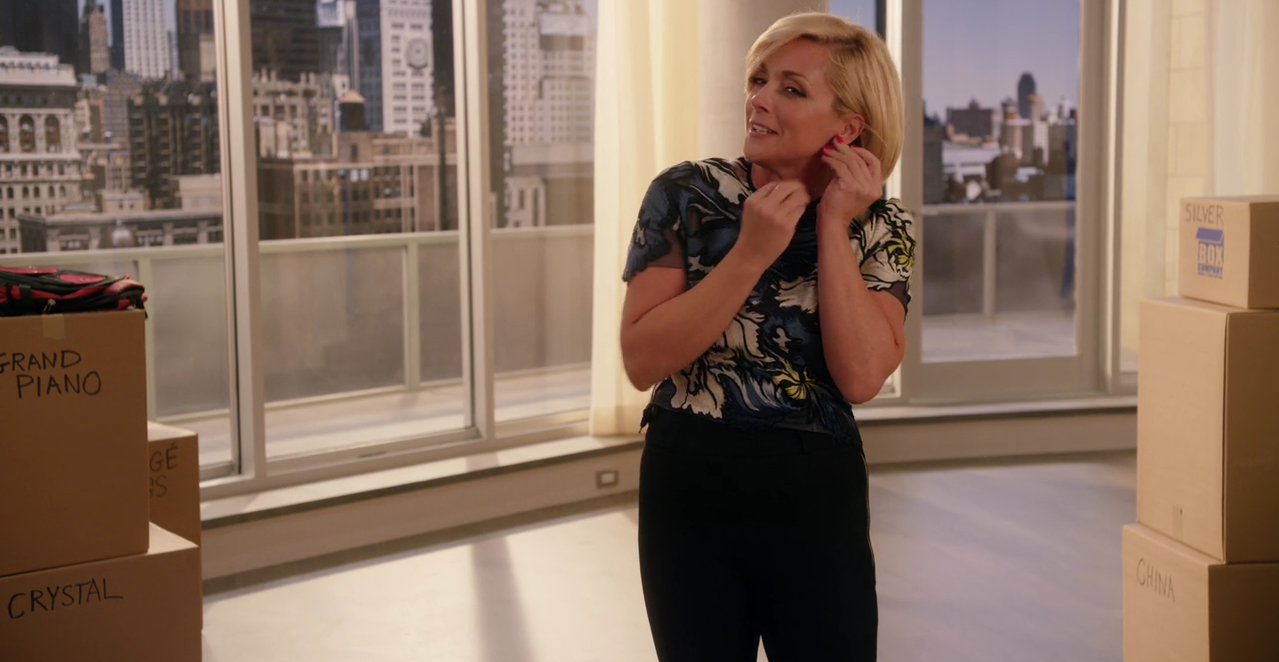 Jacqueline's phony renovation
Now that she's divorced from her ultra-wealthy husband, Kimmy's boss, Jacqueline, is strapped for cash (and no longer living in her luxury townhouse). But to her credit, she comes up with a kind of genius rich person ruse: renting an unfurnished loft for herself and her son, and pretending that it's empty because she's renovating and waiting on a decorator. She also puts up plastic curtains over the area that houses her air mattress and garment racks, to create the illusion that there's lots more space behind it than there actually is. An added touch: her moving boxes have labels like "crystal," "grand piano," and "Faberge eggs." No one would ever suspect.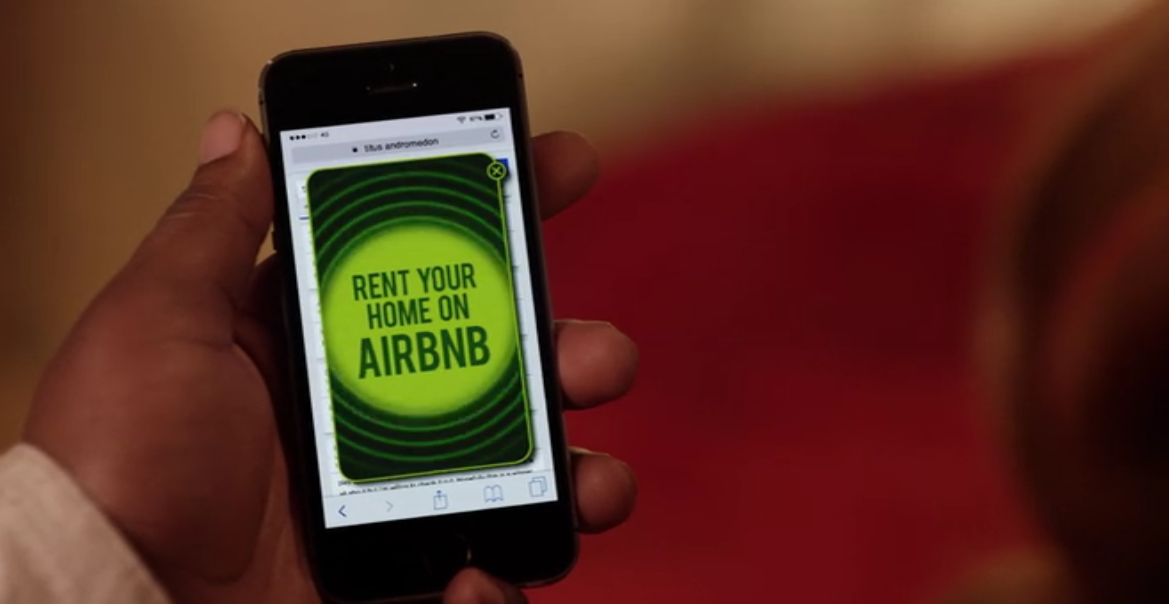 Kimmy and Titus try Airbnb
At the behest of a questionable pop-up ad on Kimmy's phone, Kimmy and Titus decide to rake in some extra cash by renting their place out on Airbnb. Unlike most landlords, Lillian has no problem with this, except that she's concerned their use of the service will encourage "hipsters" to come to the neighborhood, and speed up the process of gentrification. She's not wrong: The couple that arrives from Austin is in the neighborhood to scout out a soul food restaurant they want to turn into a boutique sneaker store–Titus only manages to scare them off by convincing them one already exists.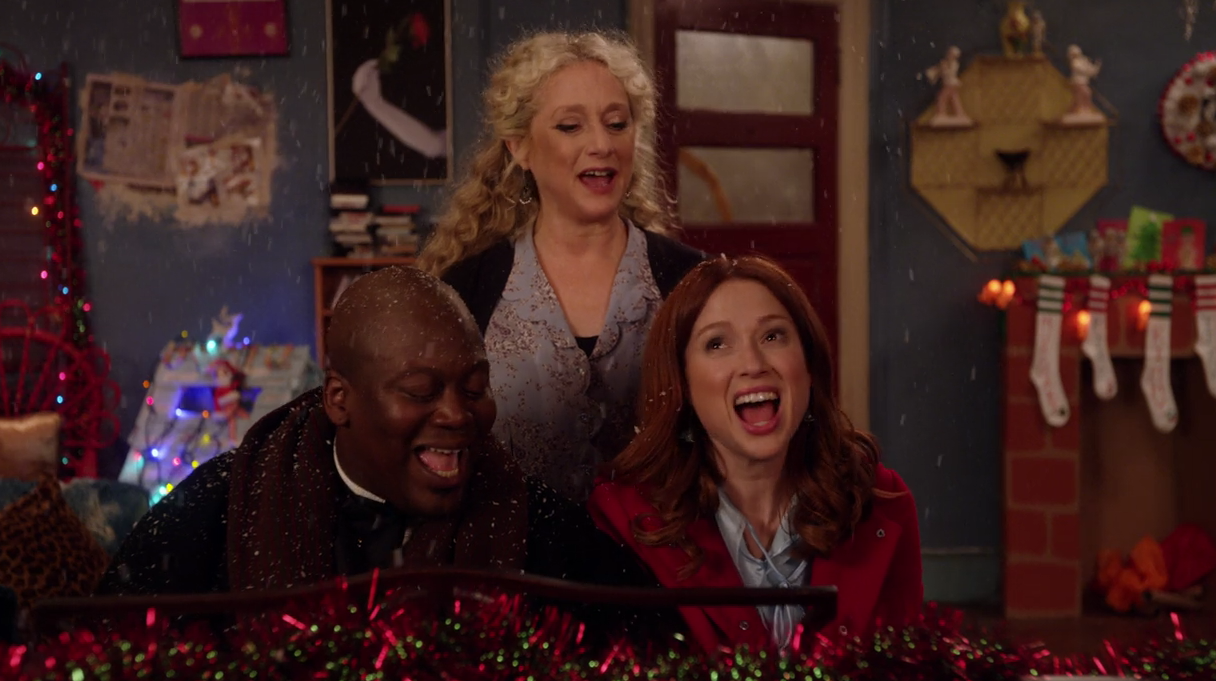 The ongoing asbestos problem
References are made throughout the season to a serious asbestos issue in the apartment, which sounds extreme enough that it'd be highly dangerous in real life. (As would Titus' decision to go ahead and use that bedbug piano he finds on the street, as shown in the main photo above.) But in the context of the show, it's just funny. To wit: When Kimmy stages a fake Christmas, Lillian hits the ceiling with a broom to create fake asbestos "snow." Festive!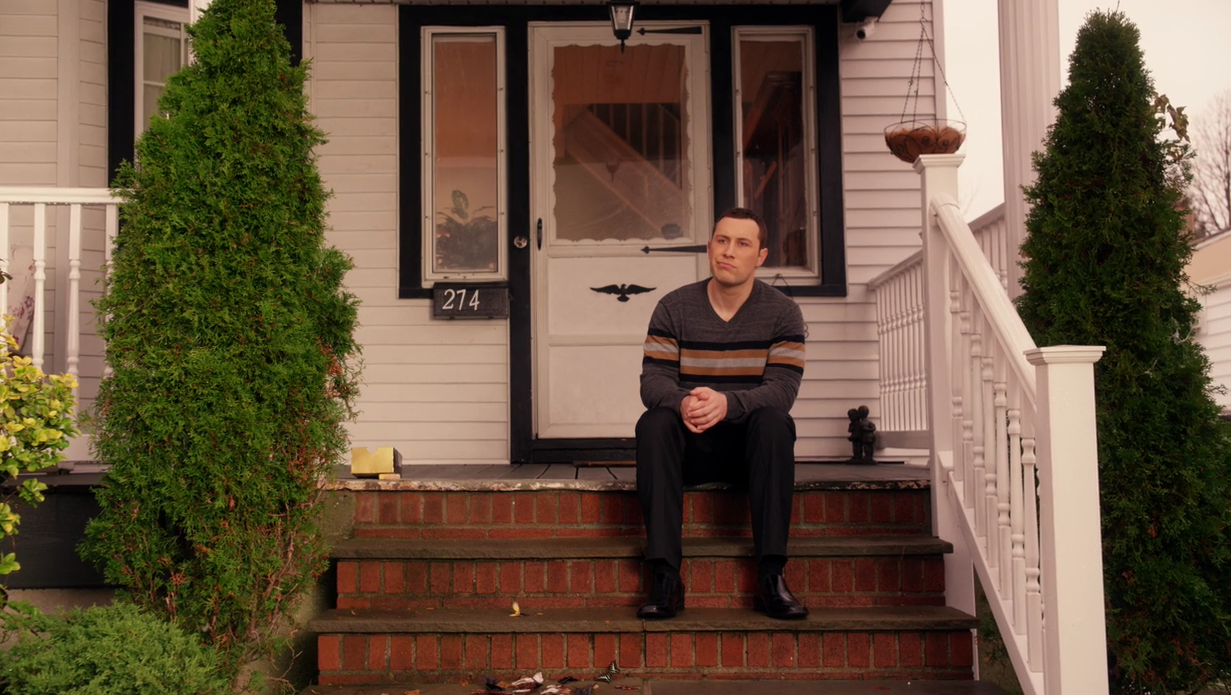 Mike's house in Queens
One of the best storylines of the season involves Titus' budding relationship with Mikey, a lovable construction worker whom he helped come out. At one point, they visit the home of Mikey's big Italian family in Queens, and while it's unclear where this was filmed, the house looks spot on for, say, Forest Hills. (Much more accurate than "East Dogmouth," which is meant to be uptown, but very clearly looks like Brooklyn—and is filmed in Greenpoint.)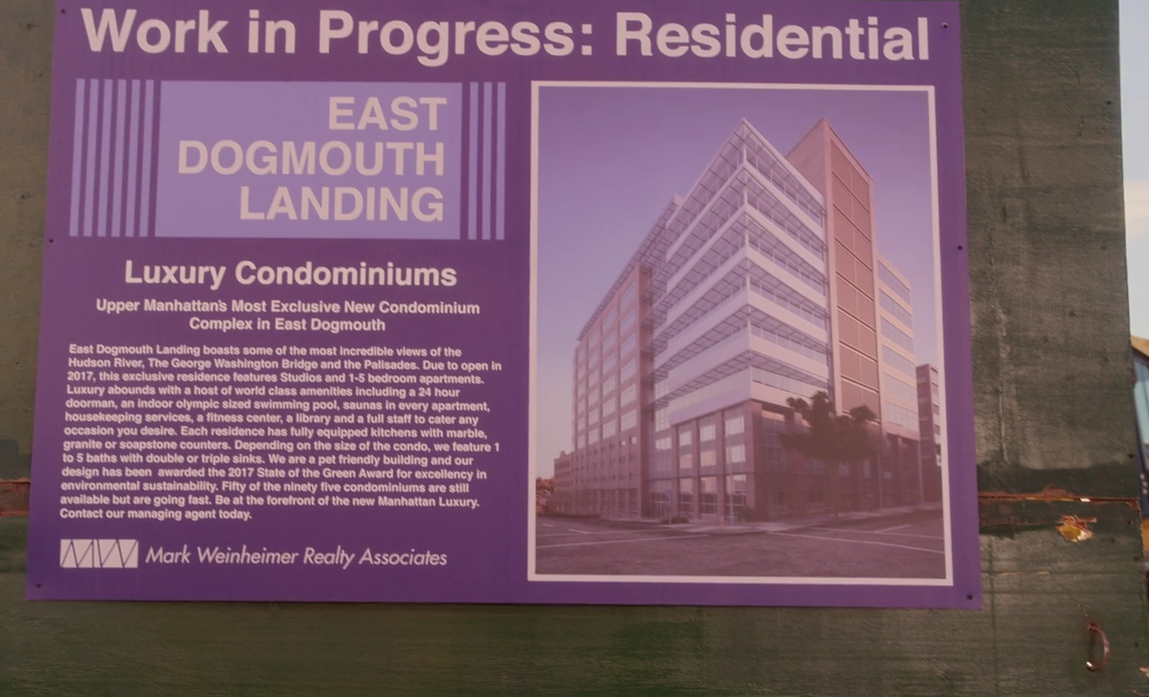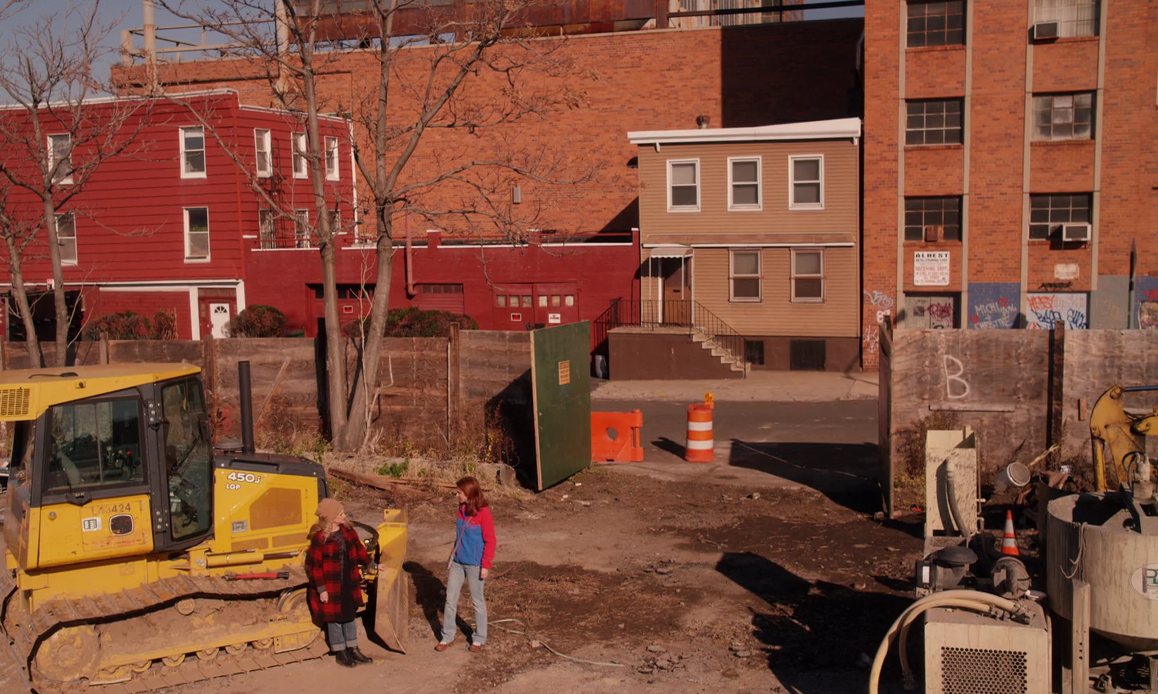 Lillian battles big development
After spotting a (surprisingly realistic) work-in-progress rendering and construction site in her neighborhood, Lillian decides to take action, and handcuffs herself to one of the site's plows in protest. Unfortunately, her positioning doesn't actually interfere with the work, and she ends up on NY1 for falling asleep and being driven around while construction workers go about their business.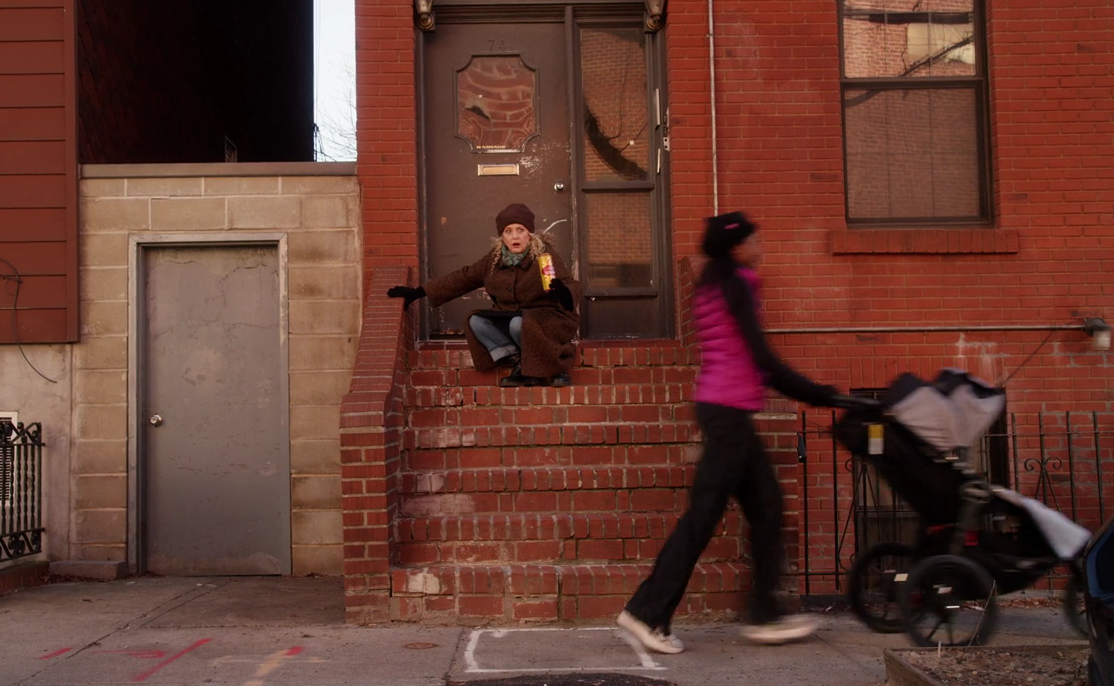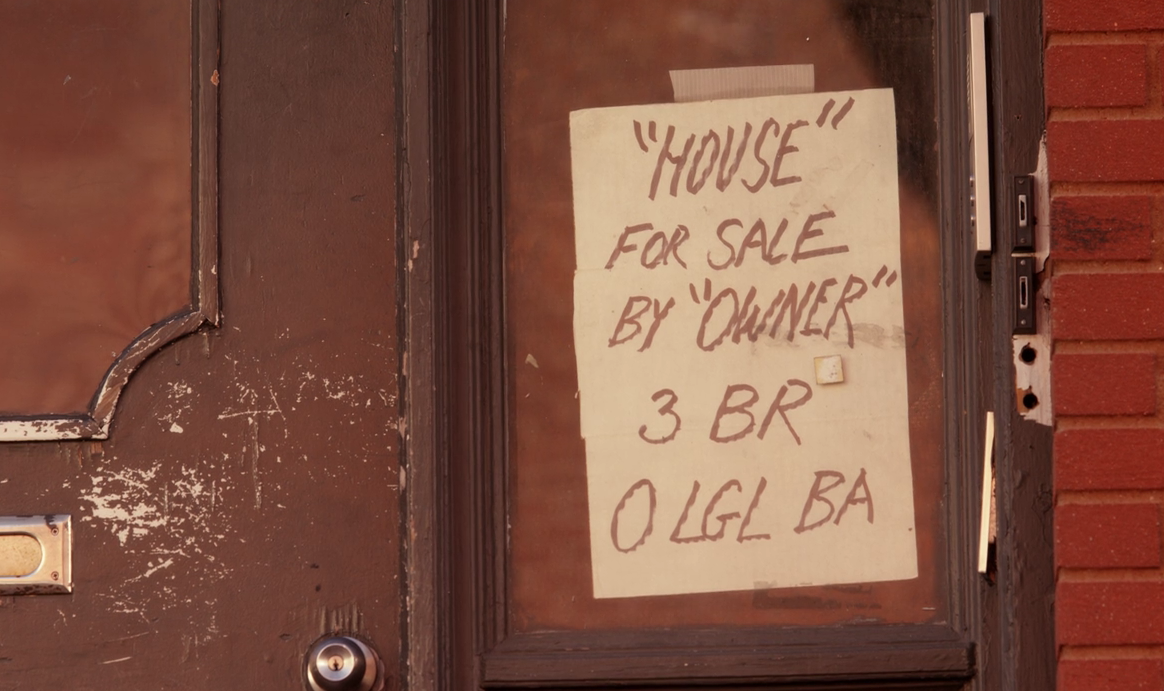 Lillian goes FSBO
After spotting wealthy women with strollers jogging by her townhouse, Lillian concludes that her beloved neighborhood really has changed, and that it's time for her to get out. (We can see why she's embittered—she also apparently spent years in a dingy apartment in Murray Hill waiting for the Second Avenue subway to materialize.) We've always wondered why she's so concerned about gentrification when she's the outright owner of her building, but in any case, she decides to get out, "sell to some yuppie creeps, take the money and life the good life in Waikiki." She then slaps a FSBO (For Sale By Owner) sign up in her window—a subplot we'd be very eager to see—but before she can sell, she's approached by a representative of ISUS (Inter Borough Society for Urban Settlement) who, having seen her protest on the news, asks her to run for office. We only hope this means that season three will tackle the city's never-ending battle over affordable housing.