Renovation
Here's how to avoid risk when renovating in NYC
Look for experienced architects, contractors, and design-build firms with positive reviews
Reduce your financial risk with a fixed-price contract instead of a 'time and materials' contract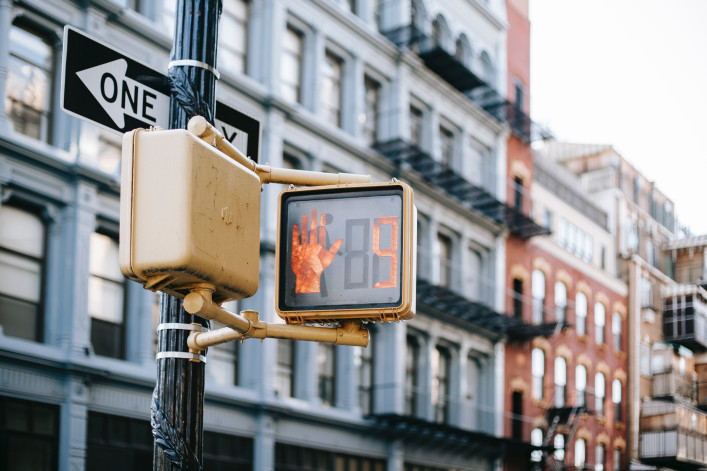 Renovating a home can be an exciting but challenging endeavor, with potential (expensive!) pitfalls. Enter Bolster, a design-build firm with more than a decade of experience and operations in NYC, whose mission is to eliminate risk from major home renovations.
To reduce risk during your renovation project, especially when working with architects, contractors, and third parties, Bolster recommends taking the following steps.
How to research and choose reputable professionals
Take time to research and vet professionals before hiring them. Look for experienced architects, contractors, and design-build firms with positive reviews, proper licenses, a solid track record, and insurance coverage. You could even request to speak with one of their former clients about their experience.
Discuss insurance requirements with your team to ensure they have appropriate liability insurance to protect against any damages, injuries, or accidents that may occur during the renovation. At Bolster, insurance coverage is included and discussed during the beginning stages of planning so homeowners know they're covered (and exactly how much it costs).
Tip: Here's a short list of questions to vet your renovation professionals.
Define your project's scope
Clearly communicate your renovation goals, budget, and timeline to the professionals you are working with. This will help ensure everyone is on the same page and minimize misunderstandings later on.
At the beginning of your relationship with your team, work to reduce the chance that something goes wrong (because mistakes = money). The key to financial risk reduction is specificity: Define your desired outcome by working with your team to create a very detailed scope of work, reviewing it carefully with your contractor, and managing the project based on completion of every element your plan describes.
Once you've defined your scope, your team should also provide you with a detailed estimate. For its part, Bolster's process benefits from an iterative pricing process that allows homeowners to see the full cost of their project upfront throughout the beginning stages of the working relationship.
Lastly, as a homeowner, you should also carefully consider the potential carrying costs of your renovation.
Tip: Here's what every renovation estimate should include and here's how to evaluate different types of bids.
Carefully review your contract
Make sure your renovation partner provides a detailed contract, and review it. A comprehensive contract should outline the scope of work, project milestones, payment terms, change order processes, warranty, and dispute resolution mechanisms. The responsibilities of each party should be clearly specified, and should include provisions for delays, cost overruns, and quality standards.
You can further reduce your financial risk by having a fixed-price contract. The nature of remodeling is that there are many factors outside the control of both you and your contractor. As such, the only way to be financially responsible is to ensure your contractor is financially aligned to deliver your project at a set price.
Make sure you sign a fixed price, lump sum contract (as opposed to ones known as "cost plus" or "time and material" contracts, since these can often lead to disputes and even lawsuits). This alignment is important not because you expect something bad to happen, but rather because your contractor is in a better position to handle the risks if something does go wrong.
Tip: Here's what every renovation contract should include.
Obtain necessary permits and approvals
Before commencing any work, your team should have obtained all the required permits and approvals from the relevant local authorities. This will help you avoid legal issues and potential fines later in the process. Permits are required by law for a reason: they are a crucial tool for maintaining public health and safety by requiring that any construction work be done according to code.
There are two general categories of work that falls under DOB permitting:
Type I: Your renovation requires a major change to the certificate of occupancy (i.e. an apartment combination or adding a room).
Type II: Your renovation requires specialized trades (i.e. plumbing or electrical) regardless of change to the certificate of occupancy.
In New York City, for example, if you're doing a project that involves any plumbing, pointing (refinishing brick work), electrical work, home extensions, or swimming pools, you must get a permit. Permits are NOT required for cosmetic work (painting, plastering, flooring, replacing fixtures or a sink).
Tip: Why you should never ignore permit laws
Communicate clearly with your team
A good team will communicate the renovation progress on your project to ensure it aligns with the agreed-upon timeline, quality standards, and budget. Open lines of communication with the professionals involved. The team should promptly address any concerns or deviations from the plan.
On the flip side, your role as the homeowner is to stay involved and be proactive in the renovation process, regularly communicating with your team and addressing any changes, issues, or concerns promptly to prevent them from escalating and potentially impacting the project.
Get proper inspections
Having the right inspections at the end of your renovation process is a necessary step in order to verify compliance with building codes, safety standards, and the agreed-upon specifications. This will help identify and rectify any issues early on, reducing the risk of costly mistakes or rework.
---
The Bolster Smart Renovation Zero-Risk Guarantee
How can a design-build firm guarantee a Zero-Risk renovation?

Bolster has pioneered Smart Renovation. We apply quantitative analysis along with our proprietary technology solution to identify and quantify the performance risk on every renovation project. The result is a personalized strategic approach to each renovation that allows us to absorb 100 percent of the homeowner's risk. Your home will be beautifully designed, and delivered on-time and on-budget. That is our guarantee.

Smart Renovation & Zero-Risk means that Homeowners are now free to dream.

To start your major home renovation project visit bolster.us.
The Bolster Promise video
Brick Underground articles occasionally include the expertise of, or information about, advertising partners when relevant to the story. We will never promote an advertiser's product without making the relationship clear to our readers.