Renovation
What factors most impact your NYC renovation costs?
Size, complexity, scope, and quality are the top four factors that drive costs
The average single-family NYC home that Bolster renovates is 3,200 square feet
Most owners renovate the full footprint, or 50 to 75 percent of total square footage.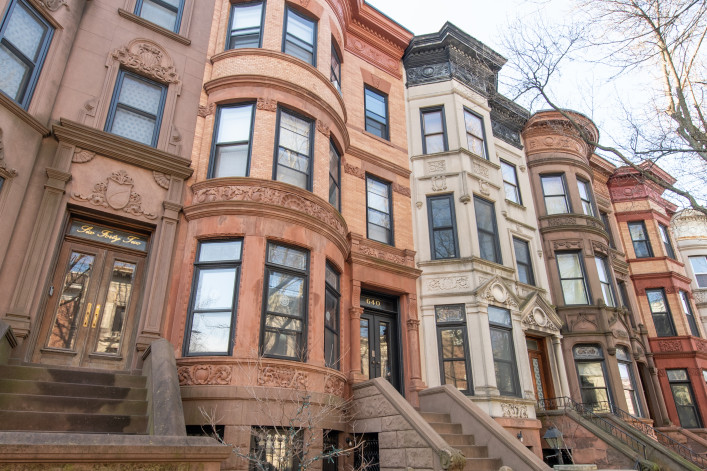 A major gut renovation can be a complex and expensive undertaking, and several factors can influence its scope and budget, but with careful planning your project can stay within a budget and achieve the desired outcome.
Bolster, a data-driven design-build firm in New York City, offers a unique model in which pricing is iterative throughout the design process, and only starts to build when pricing is locked in place, making it the only renovation firm in NYC to offer a fixed-price cost.
It's helpful to understand the top four factors that impact renovation costs: Size, complexity, scope, and quality. These remain constant across all kinds of renovation projects. Read on for how these factors impact different types of renovation projects.
How to think about size in your renovation
When considering the scale of your project, it's helpful to think in terms of how many square feet you are renovating, not how many square feet comprise your home's total footprint. Put simply: more square footage = higher cost, as larger spaces will require more materials, labor, and time to complete.
Example: Single-family home (i.e. brownstone or townhouse) vs. apartment
The average single-family home in NYC that Bolster renovates is 3,200 total square feet, with most homeowners choosing to renovate the full footprint, or in some instances 50 to 75 percent of the total square footage. In a single-family home renovation, homeowners have the opportunity to renovate in phases (for example, by focusing on renovating the owner-occupied levels and leaving the garden rental for later; or choosing to focus on something specific like an extension or specific rooms—kitchens and bathrooms are common).
Meanwhile, most apartment renovations are on a much smaller scale. The average apartment in NYC that Bolster renovates is 1,500 square feet, and Bolster's renovation data shows that apartment homeowners almost always choose to undertake the entire renovation at once.
With size in mind, it's easy to see how a larger footprint equates to a higher cost: The average single-family home renovation is likely to cost $1.2 million or higher, and the average apartment renovation is likely to cost $700,000.
How to think about complexity in your renovation 
Bolster thinks of complexity in terms of the level of the specialized design, engineering, and intricacy that go into a project. If a project has simple design with direct replacement and no structural work, it's likely low-complexity. If a project requires complicated engineering and logistics, it's likely high-complexity and higher complexity = higher cost. The complexity of most projects can be broken down into four subcategories:
Cosmetic: Aesthetic update, fixture and finish replacement in place (e.g., tile, paint, wallpaper), no governing agency and/or building approval.
Wet: Kitchen and bathroom, waterproofing and building connection systems, limited governing agency and/or building approval.
Envelope: Mechanical and exterior (e.g., window, masonry, roof), full third-party package, and/or governing agency and/or building approval.
Structural: Combinations and expansions (e.g., additions and extensions).
Example: Low-complexity vs. high-complexity
For cosmetic projects with minimal design and largely superficial updates, the cost will be less than a project that is adding an extension.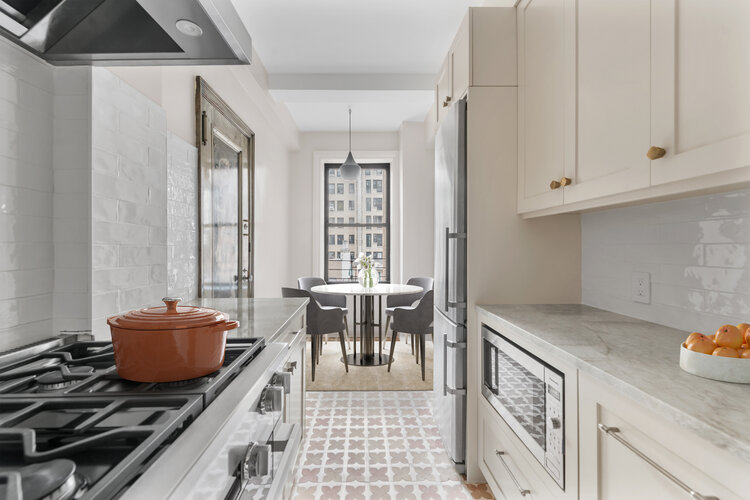 For example, the owner of an Upper West Side project (above) is an architect that used Bolster's Agile x Bolster service offering. That's because she simply needed another set of eyes to review her plans before filing with the Department of Buildings and starting construction.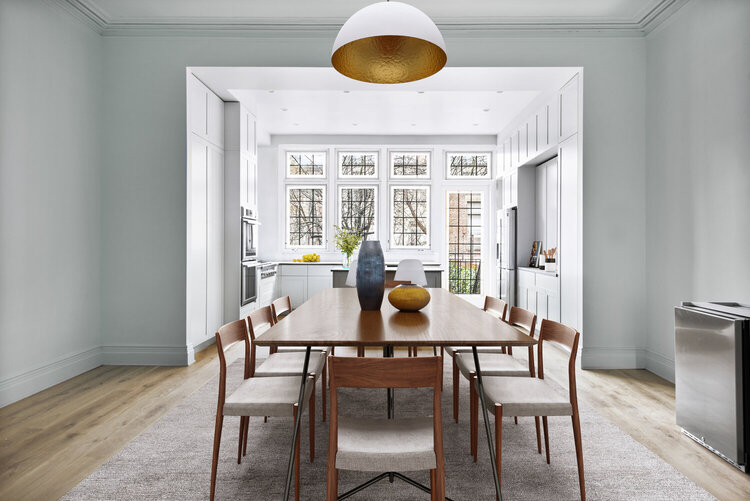 In contrast, Bolster did a Clinton Hill renovation (above) that involved extensive structural work to create a two-story extension off the back of the home.
One project had minimal design and build work, while the other involved complicated logistics, approvals, and specialized third parties, which drives up the overall cost.
How to think about scope in your renovation
Scope refers to the amount of work to be done. The scope of a project can range from partial, in which changes are made to select areas with limited layout changes; to a gut, in which all finishes and systems (such as electrical and plumbing) are replaced and the walls are brought "down to the studs" to an extension, in which part of the home is combined or expanded in a significant way.
Example: Partial renovation vs. gut renovation
Bolster has extensive experience working with projects of all scope levels. Defining the scope with homeowners is one of the most important parts of the process.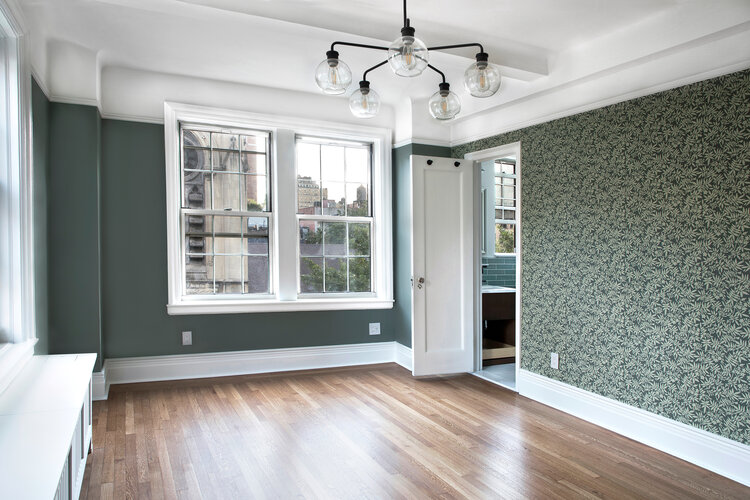 In this Upper West Side apartment renovation (above), the work is defined as partial because changes were made to select areas with limited layout changes.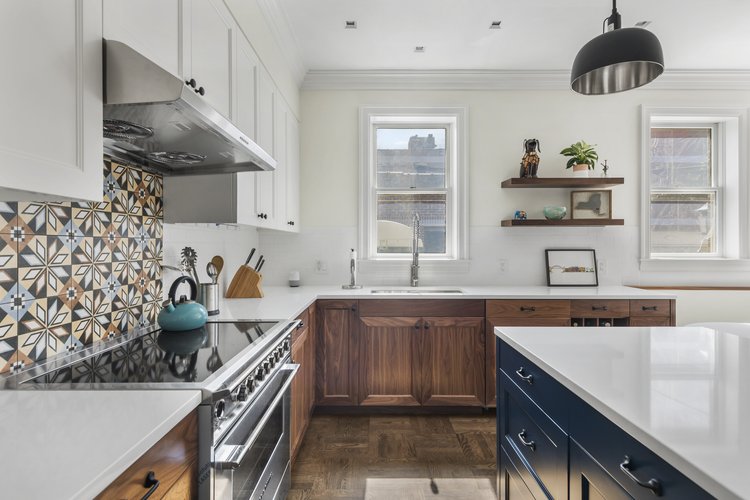 For a renovation in Astoria (above), the homeowners prioritized energy-efficient and sustainable upgrades, which involved a full replacement of the plumbing and electrical systems as they transitioned from gas to electric, and made significant layout changes as the home was reconfigured from multi-family to single-family.
How to think about quality in your renovation
Not all budgets are the same: that's why Bolster has categorized finishes ranging from mid (engineered materials, i.e. vinyl tile); to high (natural materials, i.e. hardwood floors and granite); to luxury (bespoke materials, i.e. marble and showroom retail like Wolf and Artistic Tile).
Example: Mid-range finishes vs. luxury finishes
In this Midtown renovation by Bolster (above), the price per square foot was $750 per square foot due to the luxury and bespoke materials that the homeowner sourced from Italy.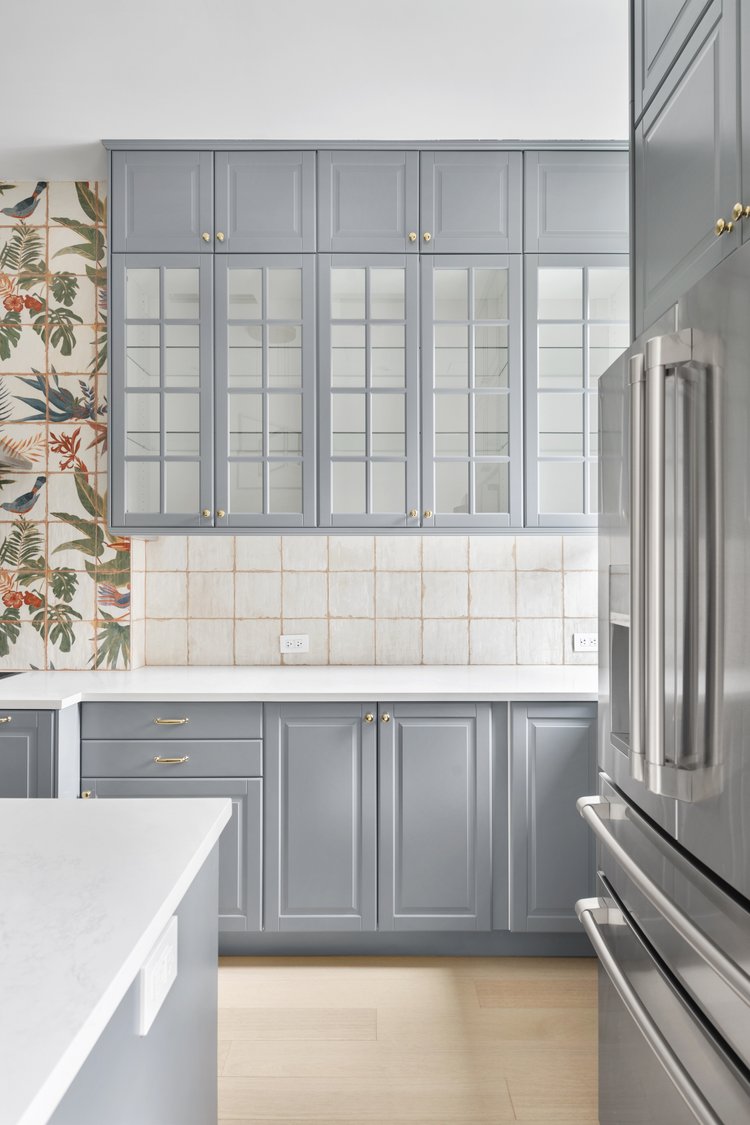 Despite the overall higher cost of this Harlem brownstone renovation (above), the price per square foot was lower at $350 per square foot as the owners chose to prioritize their budget on necessary (and common) cost-drivers such as mechanical, electrical, and plumbing while selecting budget-friendly fixtures and finishes, like IKEA kitchen cabinets.
The Bolster Smart Renovation Zero-Risk Guarantee
How can a design-build firm guarantee a Zero-Risk renovation?

Bolster has pioneered Smart Renovation. We apply quantitative analysis along with our proprietary technology solution to identify and quantify the performance risk on every renovation project. The result is a personalized strategic approach to each renovation that allows us to absorb 100 percent of the homeowner's risk. Your home will be beautifully designed, and delivered on-time and on-budget. That is our guarantee.

Smart Renovation & Zero-Risk means that Homeowners are now free to dream.

To start your major home renovation project visit bolster.us
The Bolster Promise video
Brick Underground articles occasionally include the expertise of, or information about, advertising partners when relevant to the story. We will never promote an advertiser's product without making the relationship clear to our readers.