NYC Renovation Q's
Have your eye on a NYC fixer-upper? Here's how to estimate what a renovation will cost
Understand the top four factors that impact pricing: Size, scope, quality and complexity
Think about how many square feet you are renovating, not your home's total footprint
If a project requires complicated engineering and logistics, it's likely to have higher costs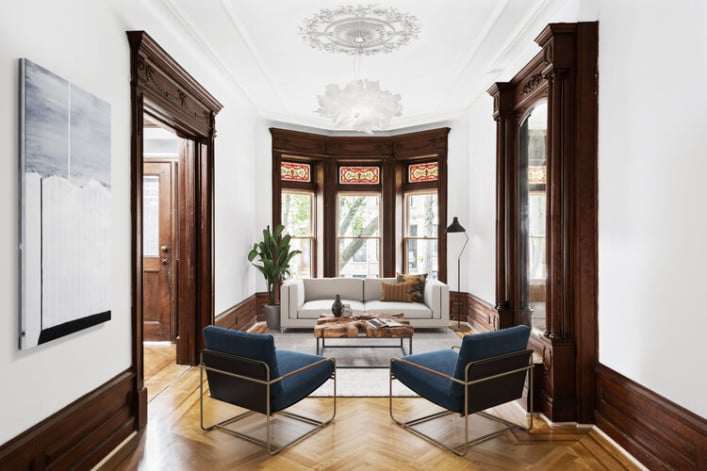 So you found your dream home in New York City, but it's a fixer-upper and you're probably wondering: Is there a way to predict what it will cost to renovate before you make an offer?
This is one of the most common questions that Bolster, a data-driven design-build firm in NYC, receives, and the answer can vary.
"Since you cannot X-ray a property and see what's behind the walls, it's important to do your due diligence from the very beginning of the project in order to determine any single factor that could pose a potential risk to the renovation," says Anna Karp Bolster's CEO and co-founder.
Because you likely won't be able to book a full walk-through of the property with a professional right away, here's what you can do to gather the information necessary to make educated and empowered decisions.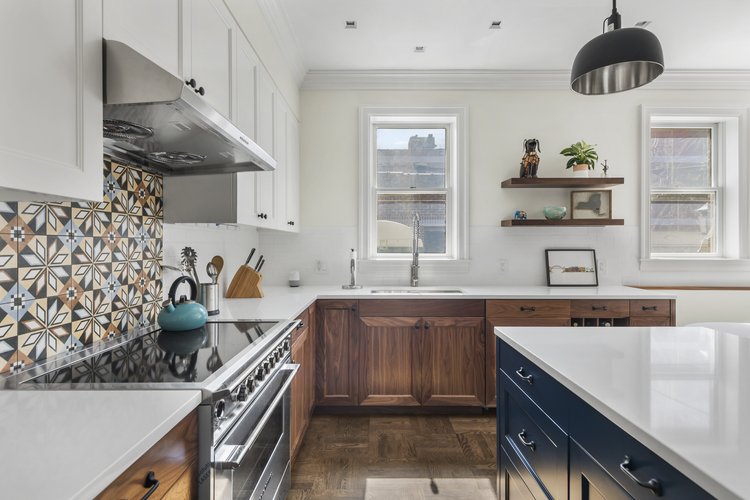 What goes into the cost of a renovation?
It's helpful to understand the top four factors that impact renovation costs, which remain constant across all kinds of renovation projects:  
Size: When considering the scale of your project, it's helpful to think in terms of how many square feet you are renovating—not how many square feet comprise your home's total footprint. Put simply: more square footage = higher cost, as larger spaces will require more materials, labor, and time to complete.
Complexity: Bolster thinks of complexity in terms of the level of the specialized design, engineering, and intricacy that go into a project. If a project has simple design with direct replacement and no structural work, it's likely low-complexity. If a project requires complicated engineering and logistics, it's likely high-complexity and higher complexity = higher cost. The complexity of most projects can be broken down into four subcategories:
Cosmetic: Aesthetic update, fixture and finish replacement in place (e.g., tile, paint, wallpaper), no governing agency and/or building approval.
Wet: Kitchen & Bathroom, waterproofing and building connection systems, limited governing agency and/or building approval.
Envelope: Mechanical and exterior (e.g., window, masonry, roof), full third-party package, and/or governing agency and/or building approval.
Structural: Combinations and expansions (e.g., additions & extensions).
Scope: Scope refers to the amount of work to be done. The scope of a project can range from partial, in which changes are made to select areas with limited layout changes; to a gut, in which all finishes and systems (such as electrical and plumbing) are replaced and the walls are brought "down to the studs"; to an extension, in which part of the home is combined or expanded in a significant way.
Quality: Not all budgets are the same: that's why Bolster has categorized finishes ranging from mid (engineered materials, i.e. vinyl tile); to high (natural materials, i.e. hardwood floors and granite); to luxury (bespoke materials, i.e. marble and showroom retail like Wolf and Artistic Tile).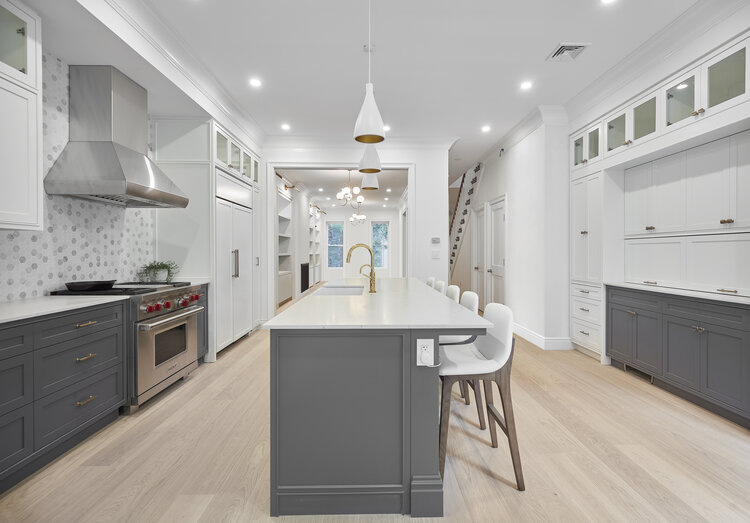 What should you look for when doing a walk-through of a property?
If you're not able to bring a professional along for a walk-through of the property, or if it's your first time viewing the property, here are some questions to ask.
Questions to ask about the property
What work has been on the home? Take into account the age of the building, which can also impact the cost: Older buildings are more likely to require more extensive work.
What are the conditions of the major systems and components of the home, such as the HVAC, electrical, and roof?
Is everything up to code? Sometimes past homeowners have made illegal additions to the home which need to be addressed.
Questions to ask about costs
Questions to ask about logistics
What's your timeline?
Where will you live during the renovation?
What sort of involvement will be needed from you vs. other parties, such as specialists, the building's architect, or your neighbors?
Who is the best person or company to hire to help manage this renovation? In NYC, it depends on your appetite for project management as well as other factors, like type of building. The benefit of a design-build firm like Bolster is that it provides end-to-end management, so everything from design to permits, inspections, specialist, and build are included.
"Cost overruns arise when there's obscurity, a lack of transparency, or a lack of information about the renovation that will be undertaken," Anna says.
Though renovation costs are hard to predict when buying a home, the most important thing you can do as a homebuyer and prospective renovator is to gather as much information as you can to be informed about total costs.
The Bolster Smart Renovation Zero-Risk Guarantee
How can a design-build firm guarantee a Zero-Risk renovation?

Bolster has pioneered Smart Renovation. We apply quantitative analysis along with our proprietary technology solution to identify and quantify the performance risk on every renovation project. The result is a personalized strategic approach to each renovation that allows us to absorb 100 percent of the homeowner's risk. Your home will be beautifully designed, and delivered on-time and on-budget. That is our guarantee.

Smart Renovation & Zero-Risk means that Homeowners are now free to dream.

To start your major home renovation project visit bolster.us.
The Bolster Promise video
Brick Underground articles occasionally include the expertise of, or information about, advertising partners when relevant to the story. We will never promote an advertiser's product without making the relationship clear to our readers.