Renovation
What renovation projects add the most resale value to your NYC property?
A well-designed, modern kitchen is a major selling point for many homebuyers
Bathrooms with new fixtures and improved ventilation and lighting are highly desirable
Energy-efficient features also increase the resale value of your home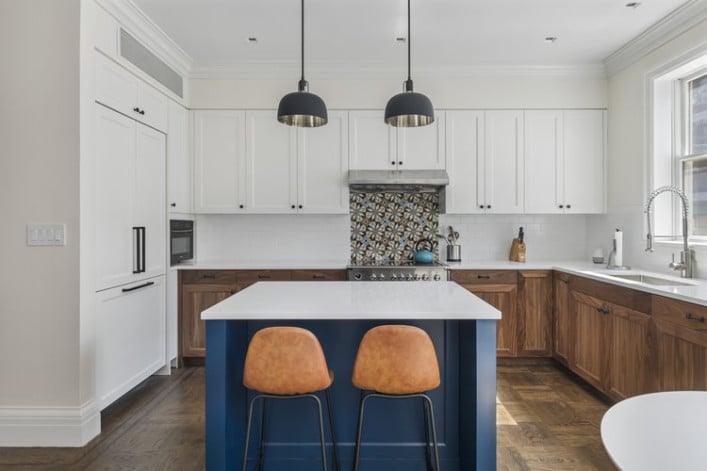 Many New York City homeowners consider their property and resale value when undertaking a major renovation because their home serves as a major investment—whether they plan to live in it for five years or 50.
There are several improvements that can potentially add long-term resale value to a NYC property. Overall, the key is to focus on upgrades and improvements that offer practical benefits and are popular amongst a wide swath of potential buyers. Here are some suggestions for how to add value to your NYC home renovation from Bolster, a data-driven design-build firm specializing in major gut renovations in NYC.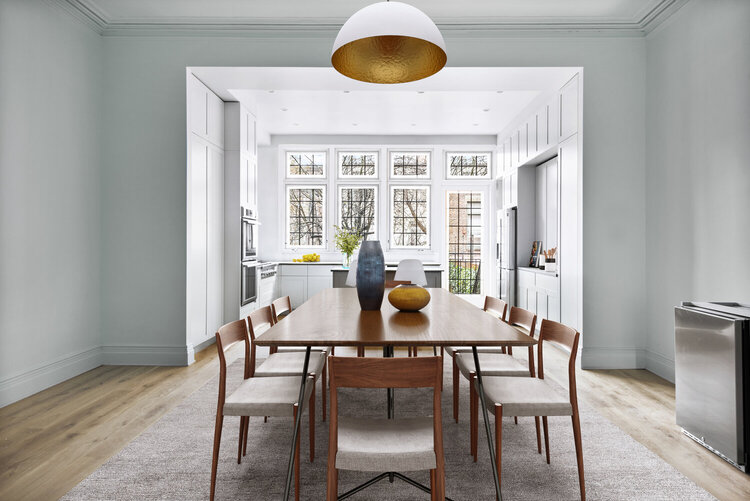 Kitchen upgrades
A well-designed, modern kitchen is a major selling point for many homebuyers. Consider enlarging your kitchen's footprint by removing non-load bearing walls to make space for desirable features like islands, countertop space, cabinet storage, or a dedicated dining area. Custom millwork shops can create beautiful cabinets, but for a budget-friendly option, a similar effect can be achieved with, for example, IKEA cabinets and custom doors.
Bathroom remodeling
Updated bathrooms with modern fixtures and improved ventilation and lighting are highly desirable. In NYC, maintaining a bathtub will also go a long way in resale value (it's important to a variety of buyers, from families with small children to those who simply desire a spa-like experience in their home).
If you're not sure what homebuyers in your area are looking for, speak with a broker who knows the neighborhood. If a lot of families with small children are moving in, a tub will be a great investment. If buyers are looking for aging-in-place solutions, you'll want to keep a walk-in shower option (preferably on a lower floor if renovating a bathroom or townhouse).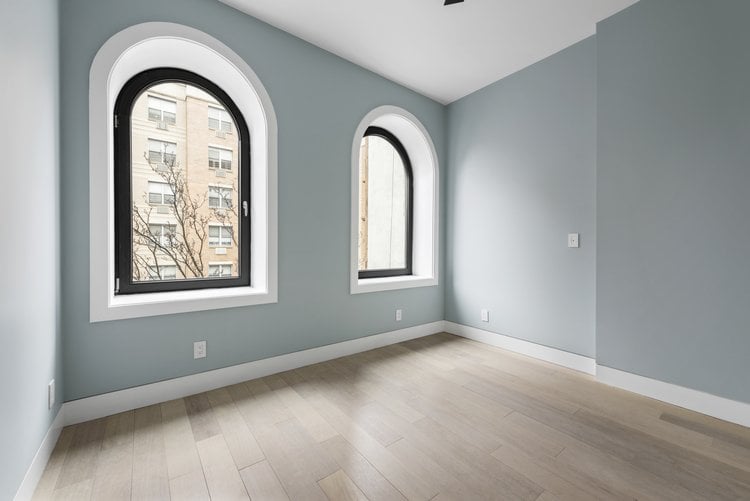 Energy-efficient upgrades
Energy-efficient features such as solar panels, high-efficiency heating and cooling systems, and insulation can not only save you money on utility bills in the short-term but will also increase the resale value of your property. Going green has not only become trendy but is also more accessible, with the incorporation of passive house elements and rebates offered for energy-efficient upgrades. One of the best things homeowners can do is replace drafty and inefficient old windows, which are common in NYC's housing stock.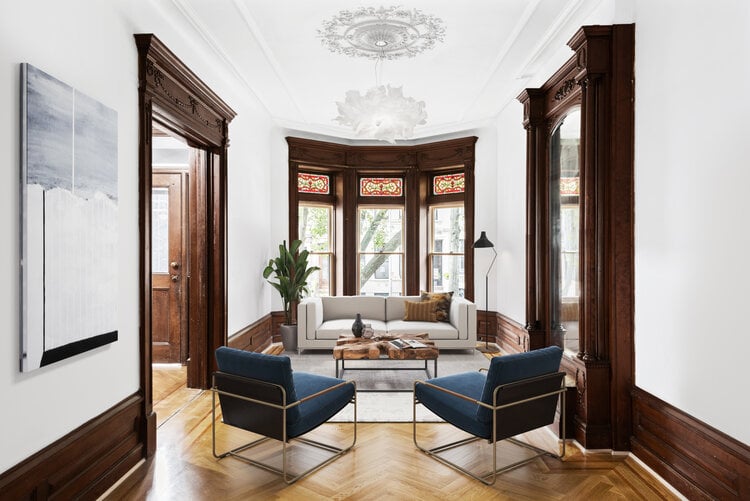 Restoring historic details
If your home has historic details that are in good condition, such as a beautiful staircase, millwork, or moldings that can be brought back to life or replicated, it can add value to your home (and help it keep its character that may help to set it apart from other properties). These are things you can't simply add to a project, so if you have them, think twice before ditching them.
Adding appliances where there weren't any
Simply selecting a higher-end luxury version of an existing appliance isn't going to net you the ROI you're looking for—but adding an appliance where there was nothing previously can. Appliances commonly lacking in NYC, especially in older buildings, include full-size refrigerators and ovens as well as a washer/dryer.
These appliances don't have to be top of the line (in fact, it's probably best if they're not—after all, not everyone is an aspiring chef)— they just need to be high-quality and long-lasting.
Replacing the floors
If you're doing a gut renovation, many times you'll have to replace the floors anyways (or at the very least, refinish them) and you may as well recoup on your investment. For budget-friendly options with longevity, explore engineered hardwood and partner with an architect on a timeless, pleasing design. Floors are a large and often necessary piece of work for a renovation, making it one less headache for potential buyers down the road.
Expand your home's footprint
Increasing the overall livable space in your home can add significant value. Consider converting a basement or attic into a living area or adding a room to your home. In NYC, this is often possible in brownstones by means of digging out the cellar or basement to increase the ceiling height and thus create a more comfortable living space. Bolster has done this in Park Slope, where the homeowners chose to create a home gym as well as a playspace and theatre room for their kids; and in Clinton Hill, where homeowners added a two-story extension that created a balcony off the primary bedroom and a larger kitchen and dining area.
Of course, there is an added cost and logistics to this type of project. Converting a brownstone or townhouse cellar, basement, or roof to a livable, usable space that is up to code—and adding major structural work to add an extension—involves additional approvals, permits, and experts. It's important to engage with a variety of parties, including an architect, structural engineer, and an experienced builder, to futureproof the space for years to come.
Flooding and moisture protection are important considerations that renovators would do well to plan accordingly for and understand before diving into this type of project. But in the end, it's worth it because it increases the footprint of a home and allows for more flexible spaces, which is attractive to both homeowners and buyers alike.
What won't add value?
When renovating your NYC home, it's important to keep in mind that not all improvements will add long-term value to your property. Here are some things that may not add significant value to your home renovation:
Over-the-top luxury upgrades
While it might be tempting to invest in the most expensive appliances or custom-made finishes, these can quickly become outdated and may not appeal to future buyers. Buy things that you enjoy and are quality and lasting, not just for sake of brand names.
Highly personalized features
Features that are specific to your personal preferences, such as bold wall colors or unique decor, may not appeal to all potential buyers and can limit your resale value.
DIY projects
Many do-it-yourself projects can decrease the value of your home if they are not done properly, especially with poor quality materials or on things you really should never DIY like electrical or plumbing.
Smart home features
While smart home features such as automated lighting and temperature controls, security systems, and home entertainment systems can be desirable, many people already have their own preferences and systems set up for these and likely will be turned off by something new that they must learn, maintain, or replace. Some buyers may prefer not to have these features at all.
---
The Bolster Smart Renovation Zero-Risk Guarantee
How can a design-build firm guarantee a Zero-Risk renovation?

Bolster has pioneered Smart Renovation. We apply quantitative analysis along with our proprietary technology solution to identify and quantify the performance risk on every renovation project. The result is a personalized strategic approach to each renovation that allows us to absorb 100 percent of the homeowner's risk. Your home will be beautifully designed, and delivered on-time and on-budget. That is our guarantee.

Smart Renovation & Zero-Risk means that Homeowners are now free to dream.

To start your major home renovation project visit bolster.us
The Bolster Promise video
Brick Underground articles occasionally include the expertise of, or information about, advertising partners when relevant to the story. We will never promote an advertiser's product without making the relationship clear to our readers.