Renovation
How the real estate market, economy, and inflation may impact your NYC renovation
A shortage of skilled workers can lead to delays on your project and increased labor costs
Your best bet is a reputable contractor with tenured employees who have deep experience
There are several ways in which the current real estate market conditions, economic factors, and inflation may impact your major high-end gut renovation project in New York City. Though inflation is cooling off, it is expected to remain higher than normal and so the economic slowdown is expected to continue into 2023.
By choosing the right partners and being empowered with the right information, you can address these challenges head-on to make them work to your advantage. Bolster, a data-driven design-build firm in NYC that has developed a risk-free renovation experience for NYC homeowners, presents the biggest economic-related challenges facing NYC renovators today and how to address them.
Construction costs 
Inflation and economic market conditions have led to increases in construction costs due to the rising cost of materials, labor, and equipment.
Solution: For many renovators, this has resulted in higher-than-expected project costs or a longer timeline for completion. It's important to work with a reputable renovation partner that is upfront about potential costs. For its part, Bolster follows an iterative pricing process to give homeowners visibility into renovation costs, with increasing accuracy, at different stages throughout the process. (To see what your renovation may cost check out Bolster's Major Renovation Calculator, which provides homeowners with the most accurate and up-to-date information on the cost of their renovation.)
Availability and rising cost of skilled labor
Economic market conditions have impacted the availability of skilled labor in the construction industry. A tight labor market has resulted in a shortage of skilled workers, which can lead to delays on your project and increased labor costs.
Solution: It's important to work with a reputable contractor with a strong work history and retention. Like any company and role, look for firms with tenured employees who have both deep industry experience in the areas you're looking for (i.e. specialists in different areas; knowledge of specific property types such as brownstones; etc.) and institutional knowledge of the company itself and its operations.
Interest rates 
Economic market conditions can also impact interest rates on loans used to finance your renovation project. If interest rates rise, it could increase the cost of borrowing money, leading to higher financing costs.
Solution: There are many ways to finance your renovation, from renovation loans to construction loans. Understand your options and learn more about the best way to finance your NYC renovation here.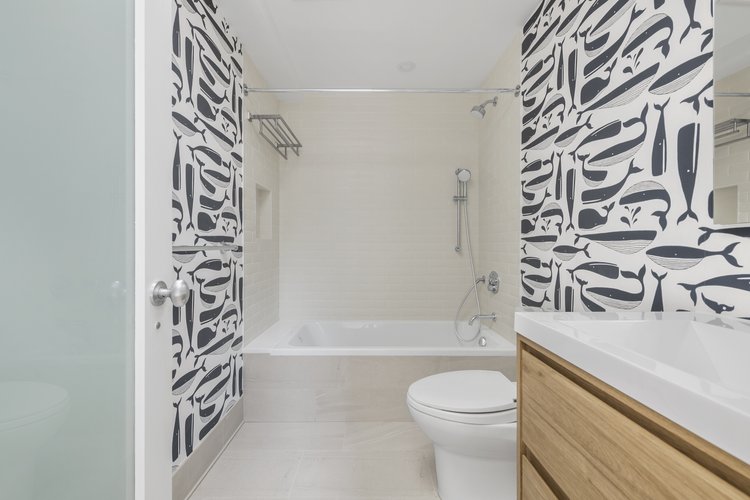 Real estate market conditions
Real estate market conditions can impact the value of your property. If the market is strong, you may be able to recoup some or all your renovation costs through increased property values. However, if the market is weak, this may be more difficult to achieve.
Solution: Speak with your broker to understand your property's current value, its potential value, and the neighborhood itself which will inform these renovations. For example, if you're looking to sell soon and the neighborhood has seen a lot of professionals with young children, you may be able to renovate with flex spaces to include a home office or playroom as well as bathrooms that accommodate families (i.e., keep the bathtub and add laundry machines).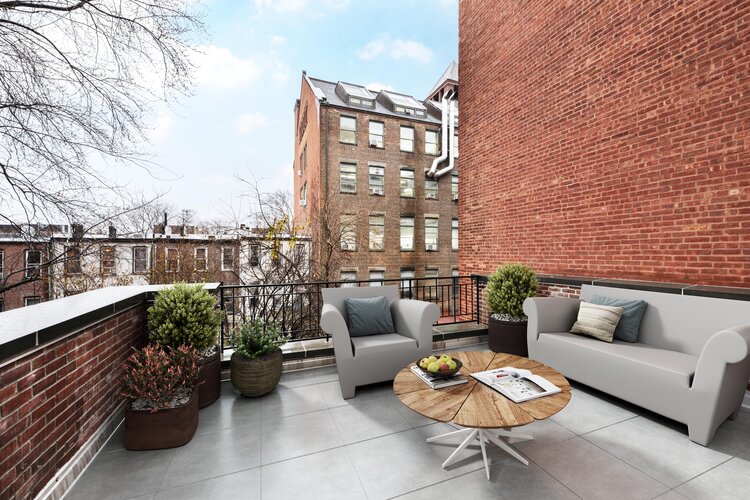 Permitting and regulatory requirements
Real estate market conditions can also impact the permitting and regulatory requirements for your renovation project. If the market is hot, there may be more demand for permits and approvals, leading to longer processing times and potentially higher fees.
Solution: Although you can't rush the DOB, having someone on your side who understands the intricacies of the NYC renovation market and how to efficiently navigate the permits process is worth their weight in gold.
Overall, it's important to work with an experienced design-build firm or architect and contractor team who can help you navigate the potential impact of market conditions on your project and make informed decisions based on your budget and timeline. They can also help you identify cost-saving measures and alternative financing options to keep your project on track.
---
The Bolster Smart Renovation Zero-Risk Guarantee
How can a design-build firm guarantee a Zero-Risk renovation?

Bolster has pioneered Smart Renovation. We apply quantitative analysis along with our proprietary technology solution to identify and quantify the performance risk on every renovation project. The result is a personalized strategic approach to each renovation that allows us to absorb 100 percent of the homeowner's risk. Your home will be beautifully designed, and delivered on-time and on-budget. That is our guarantee.

Smart Renovation & Zero-Risk means that Homeowners are now free to dream.

To start your major home renovation project visit bolster.us
The Bolster Promise video
Brick Underground articles occasionally include the expertise of, or information about, advertising partners when relevant to the story. We will never promote an advertiser's product without making the relationship clear to our readers.