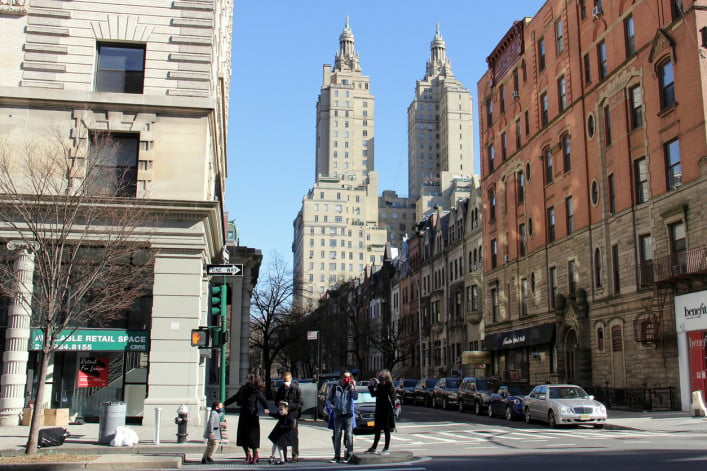 When you buy a second home, or pied-à-terre, in New York City and want to get financing, you will need to pass the reasonable test.
It's not a real pencil and paper test, of course, but a question of whether you are trying to game the system and disguise an investment purchase in order to save some cash.
So, what's considered a reasonable second-home purchase? Maybe you own a home in another part of the U.S. and come to the city often and don't want to spring for a hotel. Or maybe you have a grown child who is going to school in the city and you want them to have a place of their own instead of living in a dorm (lucky kid). Or maybe you work in the city and live in the suburbs and want to avoid a nightly commute during the week.
Pro Tip:
Looking to buy a co-op apartment?  National Cooperative Bank offers competitive rates and easy pre-qualification. With 40 years of lending to buyers in New York City, NCB is the bank for co-ops. After all, Cooperative is our middle name! Call us at (646) 201-4714 or email Brittney Baldwin at [email protected].  NMLS #507535. Equal Housing Lender. 
Those are typical pied-à-terre situations that a bank will likely find reasonable, explains Kevin Leibowitz, president and owner of Grayton Mortgage. And a borrower must occupy the property for a portion of the year.
What you can't do is seek financing for a pied-à-terre and then rent it out—or buy a home in the same neighborhood—then your place would be an investment property. (Mortgages for investment properties have slightly higher interest rates and a bigger down payment requirement.)
A buyer may not be intentionally trying to deceive in trying to save a little money, but still "lenders don't take kindly to buyers misrepresenting themselves," Leibowitz says. While instances of this kind of occupancy fraud are rare—consequences can be severe. The bank would want their money bank, for starters. "And who has $400,000 lying around?" he asks.
Compared to a mortgage for a primary residence, you can expect to pay a slightly higher rate for a secondary residence (usually less than half a percent higher than your primary home rate, according to this report. An investment property loan rate can be half to three-quarters of a percent higher than your primary home rate.) That's because banks consider these to be riskier loans—the thinking is a borrower is more likely to default on a loan for a secondary residence than a primary one.
Some banks may also want to see a higher minimum down payment, says Melissa Cohn, regional vice president at William Raveis Mortgage.
You may also need to meet higher credit scores to qualify for a loan on a second home, and show a strong debt-to-income ratio. And if you are going for a conventional mortgage with Fannie Mae, be aware that lender, which wants to see the building more than 51 percent owner-occupied—now does not count second-home owners toward that 51 percent, she says. (Freddie Mac does not define occupancy in that way.)
"If a building has a large number of second-home owners, it can impact your ability to get financing," Cohn explains.
Loans for a pied-à-terre are not harder to qualify for compared to loans for a primary residence, says Brittney Baldwin, vice president of National Cooperative Bank (FYI, a Brick sponsor). But the borrower(s) "have to be able to support all payment for their primary residence as well as the pied-à-terre. This can be difficult in itself at times."
For National Cooperative Bank, the debt-to-income ratio should be under 42.9 percent, but some NYC buildings may have even stricter requirements than what a lender wants, she points out.
Nicole Beauchamp, an agent at Engel & Völkers, recently helped an international buyer close a pied-à-terre with financing and is working on some pieds-à-terre deals with domestic buyers as well.
She says a key consideration is what a building wants to see. Co-ops in NYC can have steep requirements for post-closing liquidity and tough rules for debt-to-income ratios. Some co-ops may want a buyer to have a year's worth of mortgage and maintenance in an escrow account, some may want up to two years. And some buildings want to see housing costs no higher than one third of a buyer's gross income—others want 26 to 28 percent.
If you have a mortgage for a primary residence it will impact what the bank will allow in terms of loan-to-value, she adds. "Understanding this as early in the process as possible is key—especially if the buyer is considering co-ops as well as condos," Beauchamp says.
If you have a mortgage on your primary residence, and now are seeking a mortgage on a secondary one—for example, you have $3,500 in monthly expenses for your house and owe $3,800 a month for your NYC pied-à-terre—a bank is going to want to see that you can cover expenses for the combined total.
If you need a jumbo mortgage, lenders have stiffer requirements.
With jumbo loans, which now have a threshold of $822,375, the loan-to-value ratio is lower than for a typical mortgage. Most banks also require at least six months of the mortgage payment, interest, taxes, and insurance in your bank account, versus the typical two months' worth for a conforming loan.
Brick Underground articles occasionally include the expertise of, or information about, advertising partners when relevant to the story. We will never promote an advertiser's product without making the relationship clear to our readers.