The Market
Brick Underground's pied-à-terre checklist: What to consider before buying a part-time place in NYC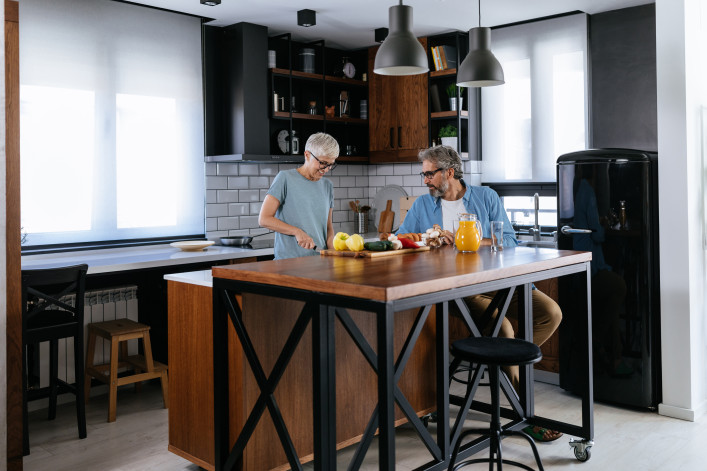 Buying a pied-à-terre in New York City sounds dreamy—you get all the comforts of home when visiting rather than feeling like a tourist. Yet there's a lot you need to know about the real estate market here in order to keep your expectations (and financials) in check. 
If you are new to the NYC market, it pays to gain an understanding of the difference between condos and co-ops. Co-ops are generally older buildings while condos are often either new construction or converted buildings. More significantly, there are important differences between the two in terms of ownership structure, financial requirements, and rules about renovating and subletting—all factors that play into the purchase of a pied-à-terre. 
---
[Editor's note: An earlier version of this post was published in August 2013. We are presenting it again with updated information for March 2020.]
---
Sounds daunting? It may help to know that as a pied-à-terre buyer, you're in good company. 
"I help people buy pieds-à-terre in Manhattan all the time," says Claire Groome, a broker at Warburg Realty. (She doesn't get many requests for the other boroughs.) 
Whether you go it alone, or engage some help (recommended!), here are the common FAQs of finding a pied-à-terre in NYC. 
What type of pied-à-terre buyer are you?
In Groome's experience there are three main types of buyers. She sees a lot of downsizers/empty nesters who want to travel and live in a couple places, "sort of the snowbird mentality." 
There are also people who come here for work. For example, one of her clients is in the city three days a week and is tired of always staying in a hotel; he also plans on moving here full-time one day. 
Last are investors (often foreign) who want a place to offer to their friends. "New York City is still one of the most desirable places to invest in," she says. 
Though it's common practice, it is by no means an easy proposition. You'll need to be approved by the board and secure financing, if needed. 
Are there additional taxes or fees for a

pied-à-terre?

New York is waiting to see if the state legislature will pass an annual pied-a-terre tax on apartments valued at $5 million and over. It was rejected last year (and roundly opposed by real estate pros), it's still being bandied about as a way to get second-home owners to pay their fair share for city services and infrastructure in lieu of local and state income tax, or so the theory goes. 

This would be in addition to the newly increased one-time mansion tax levied on properties of $1 million or more. 

Groome for one finds that most of the time people are looking for something under the $2 million range, so the pied-à-terre tax wouldn't really apply. That's enough to get you a two bedroom apartment with room for guests. "Some buyers opt for a studio if they know they're not going to share it—and they don't want their kids coming," she says. 
What's better for a pied-à-terre, a co-op or condo? 
Most co-ops have policies about pieds-à-terre—they either accept them or they don't, says Jessica Cohen, a broker at Douglas Elliman. "Others will do it on a case-by-case basis, which often means they've allowed pied-à-terre owners in the past and they've had problems, so now they have concerns."
On the other hand, condos are usually hands off when it comes to pieds-à-terre says Cohen.
Groome agrees. "Co-ops, which tend to be smaller than condos, don't like transients. They want people to have a vested interest in the building and if you're not there you don't tend to care as much."
Still, she finds more and more buildings are allowing pieds-à-terre or at least considering them in recognition of the fact that people are moving to Florida (or wherever) to avoid New York City's high taxes but want to keep a place here. "So that has changed the thought process and co-ops have to get with the program a little," she says. (NYC's slow market is likely also encouraging co-op boards to be more open minded.)  
An initial "no" is not always the end of discussion. 
"Having the ability and willingness to either pay a year's maintenance up front or put at least part of the money in escrow can go a long way in minimizing any financial concerns," says Roberta Axelrod, a real estate broker and asset manager at Time Equities.
For sure, having a good broker with experience navigating these types of purchases can be a game-changer, so do your homework, including looking at listing agents for properties marketed as a pied-à-terre.
Searching for the perfect NYC pied-à-terre? Discover off-market properties in your dream neighborhood that perfectly suit your needs, budget, and lifestyle. Meet and deal with sellers before their apartment hits the market.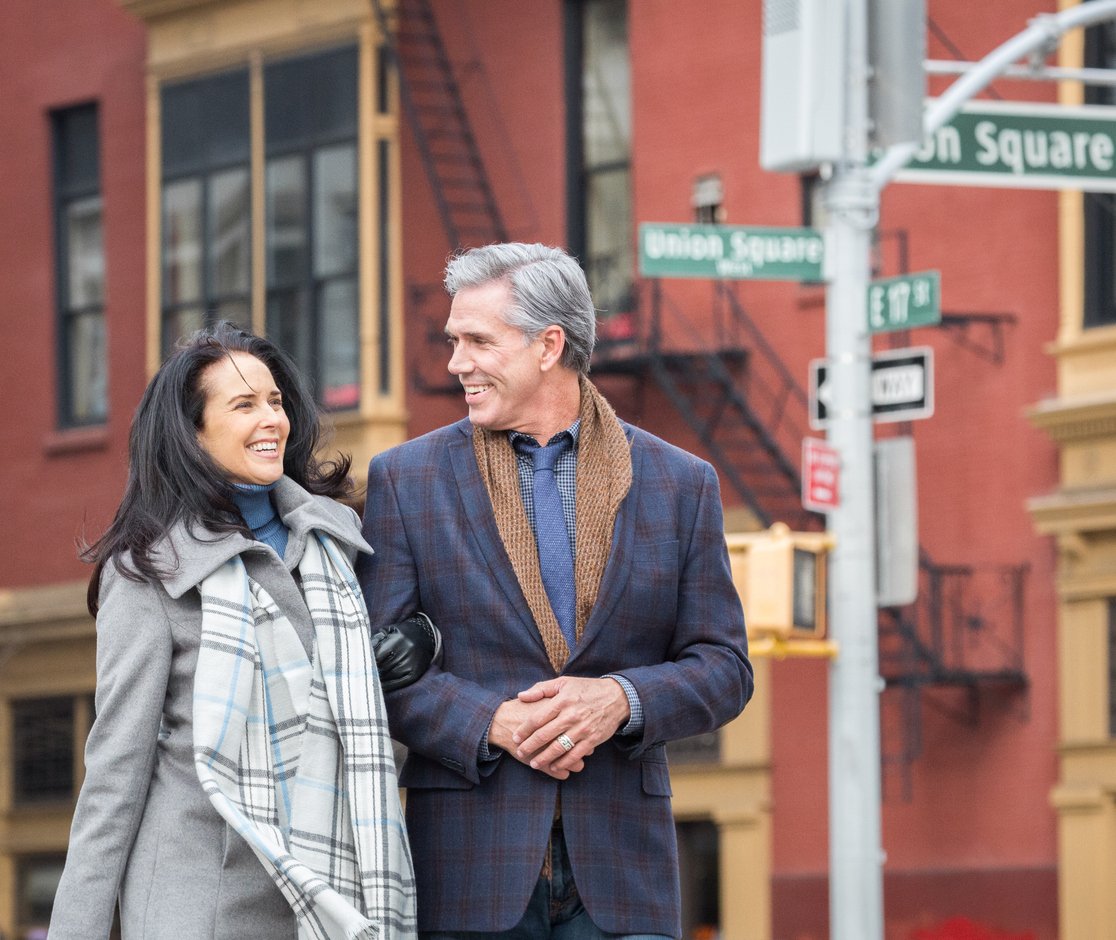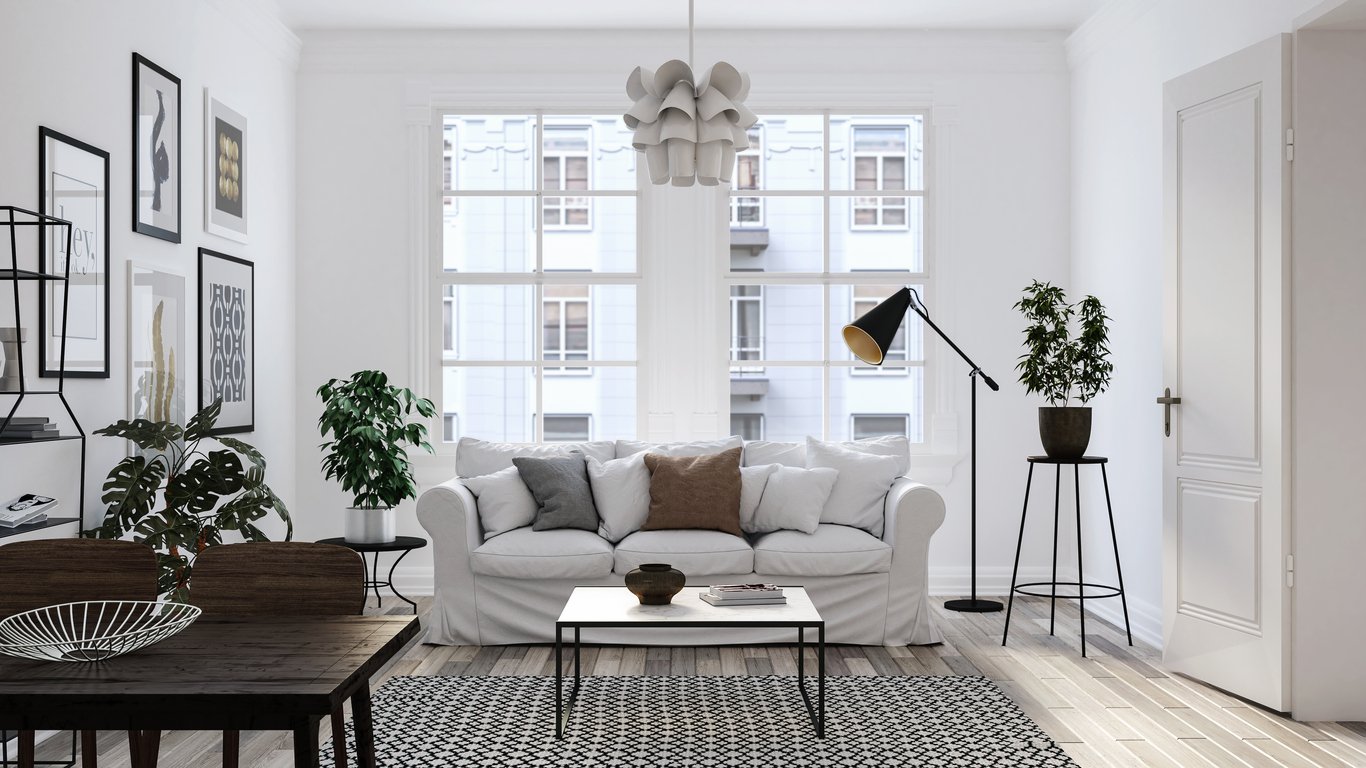 Let the experts on The Agency's off-market team give you exclusive access to pied-à-terre apartments in your price range and desired neighborhood that no one else has seen. More options, less competition, no bidding wars. 
How will the apartment be used—and by whom?
The board and management's most typical concerns are how often you plan to be there and who'll have access when you're not.
According to Steven Wagner, an attorney at Wagner Berkow (and a Brick sponsor, FYI), you should always be crystal clear about what your intentions are and be able to answer affirmatively that this is for your use and not anyone else's without prior approval. "The board is going to be very sensitive to this, particularly in a part-time situation," he says. 
Robert Braverman, an attorney at Braverman Greenspun, which practices cooperative and condominium law, says most buildings will only allow guests who are your immediate family to stay there in your absence. 
So if you have thoughts of generously sharing your space with friends and/or colleagues, be sure to do your homework first. 
Can you sublet a pied-à-terre?
"Regardless of whether the building is a co-op or condo, it almost always has specific rules in place about subletting or renting," says Braverman. 
When it comes to subletting in co-ops and rentals in condominiums, he says it usually has to be for at least one year at minimum. (Buildings frown on short-term vacation rentals through Airbnb, in other words.)
Co-ops also typically restrict the length of time for an apartment sublet to one to two years within any five-to-seven-year period. And you may have to wait one to three years before subletting. 
Groome says most of her clients don't plan to rent out their apartments but they still ask about it, just in case. "Everyone wants to know their options if something happens, even more so because it's not a full-time residence," she says. 
Do you plan to bring pets?
Not all buildings are pet friendly, so make sure to let your broker know if you plan to bring your four-legged friend(s) to your NYC pied-à-terre—including being near a dog run or other green space. (For the record, Groome says many people leave their pets behind.)
Even pet-friendly buildings can impose restrictions such as only cats or dogs of a certain breed or size as well as total number of animals. 
It's also important to consider how your pooch will handle the cacophony of city streets and being left alone in an unfamiliar place (with unfamiliar noises). Dogs that bark are probably going to garner complaints. 
Are you planning to renovate?
Generally speaking, you don't have carte blanche when it comes to updating an apartment. There are many hoops to jump through.
"People who are used to living in a private home in the suburbs often tend to forget this—either because they've never lived in an apartment before or they're accustomed to doing things on their own," says Axelrod.
Both condos and co-ops have rules about renovations, but co-ops are by far more restrictive. So before buying a fixer upper, make sure you know the building's rules by asking the management agent.
In a co-op you will also need to get a copy of the alteration agreement, which will set forth the process and protocol for renovations, including limiting them to summers only. That might interfere with your plans if you plan to visit mostly during those months. 
But Groome says work rules are by and large getting more lax, and that a lot of buildings are getting rid of their summer rules. "You still can't work certain months at buildings like 778 Park, but it won't take you two years to do a renovation any more."  
Be aware that when making certain changes to older buildings (pre and postwar), the board may require you to tack on costly electrical and/or plumbing updates.
Are you going to be working from your second home?
If you plan to work out of your pied-à-terre, know that any foot traffic is likely to raise the ire of the board (especially in a co-op)—and your neighbors. 
If you plan to see patients, for example, that will be a problem, says Groome. Co-ops don't like that. Same if you teach piano or opera singing (my own situation), in which case you may also need to provide soundproofing to avoid disturbing others. 
"Check with the building first before doing anything," says Axelrod. "It also depends whether the area is zoned for both commercial and residential use. Even so, the type of business you may have is up to the discretion of the co-op board."
In a condo you can set up your LLC or do other things to make that happen, Groome says. 
What kind of amenities are you looking for? 
Buying an apartment in a full-service building can afford you a sense of security that may be difficult to put a price tag on.
Not surprisingly, Groome counts a doorman who can accept packages and a storage room for holding those as the two most important factors among pied-a-terre clients. 
There's also the convenience of an on-site health club rather than having to join a gym that you're not around to use (or have to pay daily fees to use). Plus you may not want to schlep your stuff in lieu of having a locker. 
Who's going to handle repairs and emergencies?
Another thing to carefully weigh is who will take care of any repairs while you're away. 
The most frequent types of damage that occur in pieds-à-terre are the same as in full-time residences, says insurance broker Jeff Schneider, president of Gotham Brokerage (FYI, a Brick sponsor). These include water damage from broken pipes or an overflowing bathtub, sink, or dishwasher. "But the issue in a pied-à-terre is that damage can be quite severe before you discover there's a problem," he says.
This is where living in a building with a 24-hour super can be essential, as that person can respond quickly if problems arise. (Aim for one of these pied-a-terre-friendly buildings.)
In addition, make sure the management company has your contact information (and a friend or neighbor has an extra key) in case of an emergency. 
Groome suggests tapping into a service sector that's sprung up to help people in pieds-à-terre keep an eye on their property, such as this management company.
And if your apartment is ever being rented out, Schneider says you will need to notify the insurance company right away to avoid having your coverage voided.  
Will you need financing?
Getting financing to purchase a pied-à-terre can be a tricky proposition these days no matter how much of your time you plan to spend in your apartment.
"If it's a second home, it needs to be at least 60 miles away from your primary residence in order to get a fixed-rate loan," says Robbie Gendels, a senior loan officer at National Cooperative Bank (and Brick Underground sponsor).
Axelrod says many banks will charge a higher rate of interest because it's not a primary residence. The tax treatment on either the purchase or sale of the property can be different too, which is why prospective buyers should always consult with their accountant first to make sure it's feasible.
You should also know that co-ops have much stricter financial requirements than condos, though Groome says many boards are being more flexible on that front. "And co-ops are still the best bang for your buck." 
Sure enough, according to a fourth quarter 2019 report from Douglas Elliman, the average sales price for a co-op was $1.2 million compared to $2.6 million for a condo.
Plus the carrying costs in a condo are higher than in a co-op, something Groome says can be a turnoff. "If you are only here X days of the year, it may be hard to justify spending that kind of money."  
Where do you plan to live—and how will you get there (plane, train, or automobile)?
The golden rule of real estate is also true for pieds-à-terre: location, location, location.
For Groome it's about being near whatever you are attracted to, whether that's theaters, restaurants, galleries, or downtown.
Even still, one of her current clients was set on buying one of the new condos near Lincoln Center until she realized the walk from Riverside to Broadway was all uphill. So walkability might also be a consideration. Recent couple insisted they wanted to be in one of the new condos near Lincoln Center on Riverside. 
Proximity to the transit can also be key. 
The West Side is more convenient to Newark and Penn Station, whereas the east side is a better option for JFK or La Guardia and Grand Central, suggests Axelrod.
If you're driving in, she says to ask yourself (or your broker), "Where do I park, does the building have a garage, and if not, will there be accessible parking nearby?"
At the end of the day, the overarching goal is to make your NYC visits as smooth and stress-free as possible. 
—Earlier versions of this article contained reporting and writing by Tripp Whetsell.
Brick Underground articles occasionally include the expertise of, or information about, advertising partners when relevant to the story. We will never promote an advertiser's product without making the relationship clear to our readers.