New Construction + Condos
Best Manhattan neighborhoods for a pied-à-terre if you're a frequent business visitor, empty nester, or international buyer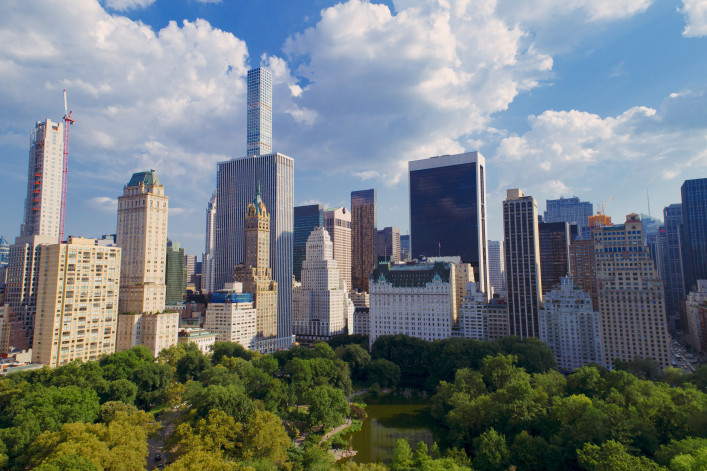 When you're looking to buy a pied-à-terre in New York City, location is one of the key factors in your decision process. 
While it's not unheard of for pied-à-terre buyers to buy an apartment in the outer boroughs (including Williamsburg, Park Slope, and Long Island City) most want to be in Manhattan. But Manhattan is a big island, with starkly different neighborhoods. So what's the best Manhattan neighborhood for a pied-à-terre? That, of course, depends on who you are and what you need. 
Before diving into the specifics, a little background how a pied-à-terre fits into New York City's real estate ecosystem.
How does a pied-à-terre differ from a regular apartment?
French for "foot on the ground," the term pied-à-terre traditionally refers to a second residence for short-term stays and visits. (You can read more about what defines a pied-à-terre here.)
While the phrase may conjure images of European aristocrats jetting to NYC for theater, dining, and shopping, or Mad Men-era businessman crashing in the city after working late instead of hopping the last train to Ossining, views about pieds-à-terre are changing. Most recently, the New York State legislature considered levying an annual tax on owners of secondary residences worth over $5 million, fueled by the argument that buyers reap the benefits of the city without contributing as taxpayers. (The effort failed, but it may return in the next state legislative session.)
In some circles, the expression is considered a bit dated now, especially since luxury buyers often have several homes around the U.S. (or the world).
"Many of our clients have multiple homes all over," says Michael Fazio, chief creative officer of luxury hospitality and amenity management firm LIVunLtd, which works with hotels and residential buildings in NYC. "Their apartment here costs just as much their home as their home in London." (The rich, they are different.) 
Below, the three main types of pied-à-terre buyers in Manhattan, as well as some of the best neighborhoods in Manhattan for each type. (Note: Prices represent the median asking for a one-bedroom apartment, according to StreetEasy.)
If you're an international buyer 
While full-time New Yorkers often seek out neighborhoods where they can escape the non-stop active city life, international buyers often like to be in the center of it all.
"When coming to New York as an international buyer your main goal is to see New York! A pied-à-terre should be one that is going to allow you to take advantage of what the city has to offer and why you are coming to visit in the first place," says Daniele Kurzweil, an agent with the Friedman Team at Compass. "While many full-time New Yorkers don't like the hustle and bustle of Midtown, and prefer to keep a separation of church and state, if you will, between work and home, international buyers are here exactly for that! They want the hustle and are not concerned about living next to the office."
Central Park South: $1,495,000 median asking price
For international buyers with deep pockets, Central Park South is a popular area, says Deana Kory, an agent at Corcoran. Notable draws include Central Park, Columbus Circle, Lincoln Center and Carnegie Hall and the upscale shops and restaurants at the Time Warner Center. Plus, easy access to the theater district and other points of interest. (For more, you can read "Front-row seats: Luxury buyers pay a 25 percent premium to live on Central Park.)
Midtown: $914,500 median asking price
For buyers with tighter budgets (relatively speaking), Kory recommends Midtown (in the blocks numbered 30 through the 40s), a central location near the entertainment of Times Square and Broadway theaters, as well as shopping in Herald Square, and close to high-end shopping and dining in Hudson Yards further to the west. (Check out: "New Yorkers who live near Times Square: crazy or onto something?")
Fazio confirms an interest in both areas from international clients in residential buildings and hotels. They're drawn to upscale fine dining restaurants such as Marea, Boulay, Hutong, and Milos.
NoMad: $1,497,500 median asking price
Corcoran broker Scott Stewart says this downtown neighborhood near Madison Square Park is very attractive to numerous types of pied-à-terre buyers, who in his experience are increasingly interested in tapping into NYC happenings after hours and that means being closer to Manhattan's Downtown. 
Highlights in the area include Eataly, the NoMad hotel, numerous bars and restaurants, as well as proximity to the Highline, Chelsea, and of course, Downtown. "It offers easy access to trains to get anywhere in the city," he says. 
Go local. Get expert advice on the local housing market, commutes, community vibe and more from a Corcoran agent who specializes in your target 'hood.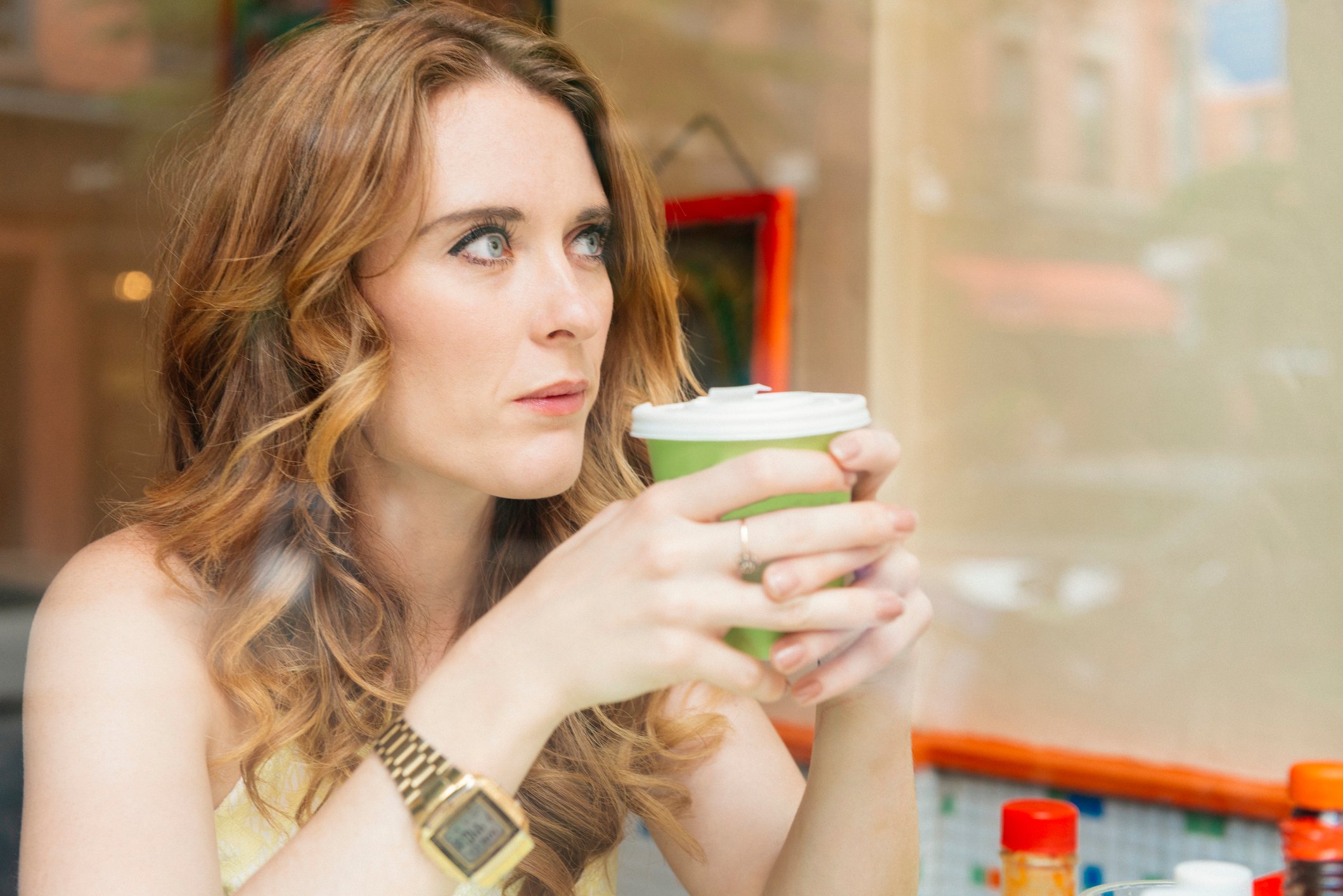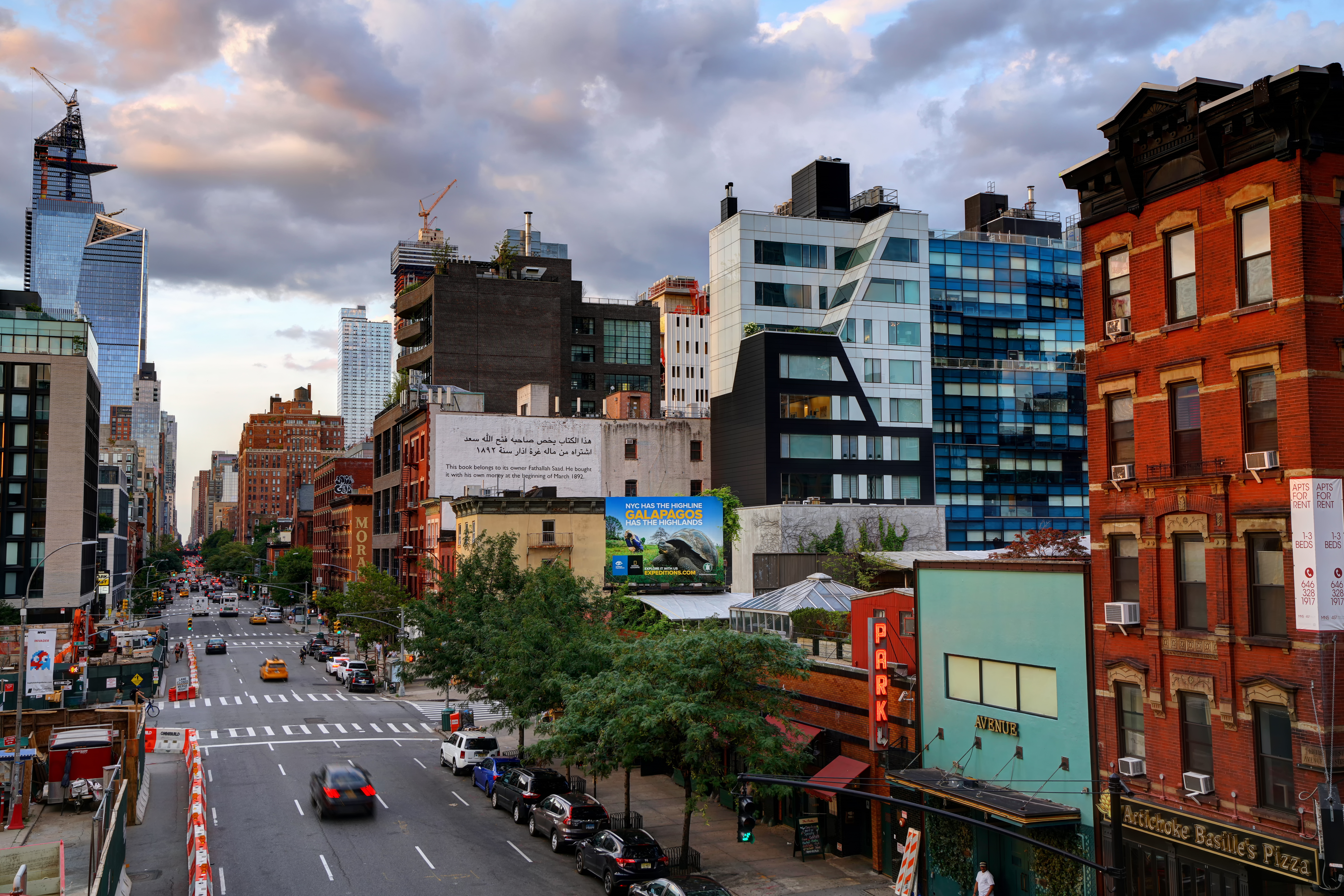 Connect with your Corcoran neighborhood guide today.
If you're a business traveler 
Proximity to your Manhattan office, as well as routes to major transportation hubs, are understandably key criteria for business travelers who want a pied-à-terre here. "The name of the game is convenience. Are you working later hours? Is your goal to entertain in the space or use it as a crash pad?" says Kurzweil. 
Financial District: $1,122,500 median asking price
For obvious reasons, Fidi makes sense for people in finance. Condos with lots of high-end amenities appeal to these buyers, and Stewart identifies 130 William as a choice for people in search of a luxury building, and 15 William Street as a more affordable option. (Want to cast a wider net? Check out "Work in the Financial District? Here are 5 great neighborhoods with a quick commute.")
"For someone who lives in Connecticut and works on Wall Street, a great option is an apartment near the office with easy access to the 4 and 5 trains so they can get up to Grand Central to get their train home easily," says Kurzweil.
Tribeca: $1,815,000 median asking price
Kory says Tribeca as a very attractive option, thanks to its activity and charm. Here you'll find lots of restaurants and bars, lovely parks and waterfront views, and proximity to the Financial District and accessibility to Midtown. (Be sure to check out: "Tribeca vs. Battery Park City: Which neighborhood is for you?")
Tudor City: $750,000 median asking price
Kurzweil names this East Midtown area as another strong option for the businessperson looking for a place close to Grand Central and an easy commute home to the 'burbs. "Many of the buildings [there] were originally built for just those purposes! Lots of smaller apartments, easy and convenient Midtown location and steps to Grand Central and work." (Learn more about the area in "Tudor City: The peaceful East 40s enclave that's more than just its architecture.")
If you're a empty nester
For empty nester pied-à-terre buyers, more so than other types, choosing a New York City neighborhood is highly personal.
"You generally have two types: They've either lived in New York City in the past or they are looking to live near family," says Kory. (Of course, it's possible both scenarios could be in effect.) 
Budgetary constraints are a big influence as well, with condo shoppers looking to maximize their dollars looking in areas like the East Village, says Kory, citing One Manhattan Square as an "amazing building" where you can find a one bedroom in the range of $1 million to $3 million. "There are full-service buildings in so many neighborhoods now," she says. 
Central Park South: $1,495,000 median asking price
Kory names this area again, for both its convenience and amenities, as well as its proximity to the Upper East and West Sides, where many families (i.e., children and grandchildren) live. It's close, but not "too close," which goes a long way toward making sure everyone in the family stays sane.  
Upper East Side: $749,000, Upper West Side: $830,000 median asking price
Both the Upper East and the Upper West Sides are popular choices for empty nester pied-à-terre owners, thanks to their quieter, more residential nature. Deciding between the two really depends on a buyer's preference in terms of feel, and the entertainment options and features of each area. (Both neighborhoods are mentioned in "The best NYC neighborhoods to invest in.")
"For many, they are coming into the city to enjoy the theater, museums and some restaurants. They might be coming from a house and are happy to have a doorman and live-in super take care of all the daily maintenance and upkeep of their second home. Residential neighborhoods are also wonderful for empty nesters who typically have more time to spend at their pied-à-terre and can really feel as though they are part of a community," says Kurzweil. "When staying for extended periods of time the accessibility to a grocery store and transportation is of the utmost importance."
The Upper West has the considerable offerings of Lincoln Center, as well as Riverside Park and the American Museum of Natural History. The Upper East has Museum Mile, with The Metropolitan Museum of Art, the Guggenheim Museum and The Frick Collection, and East River Park and medical facilities. 
Kory adds that the Upper West Side, with its big inventory of co-ops, which are less expensive than condos, can be a neighborhood to find affordability.
NoMad
Stewart returns to NoMad as a prime spot for empty nesters, too, again referencing the central location, dining options, and overall charm, as well as numerous buildings with features such as large living spaces, high ceilings and nice views. Among them: 45 East 22nd St., 212 Fifth Ave., and 277 Fifth Ave. 
Brick Underground articles occasionally include the expertise of, or information about, advertising partners when relevant to the story. We will never promote an advertiser's product without making the relationship clear to our readers.