The Winning Bid
Here's how much it costs to renovate a 2 bedroom 1.5 bath postwar co-op on the Upper East Side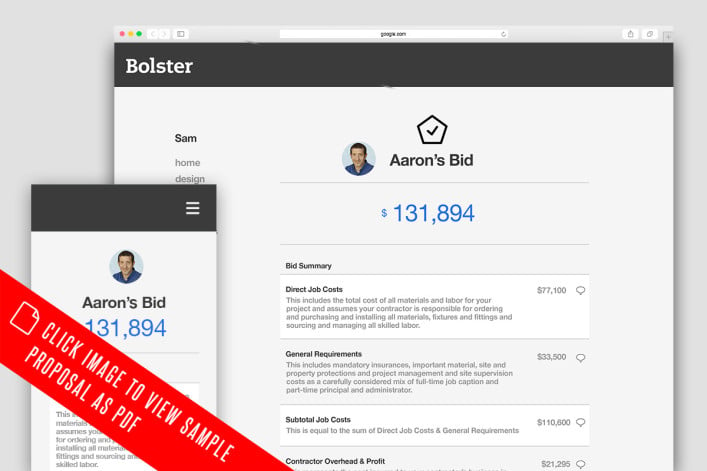 The owners of this East 60s postwar co-op, a brother and sister who recently bought the apartment for the brother to live in and as a family investment, decided that the 1,400-square-foot, 9th-floor corner unit would benefit from a refresh to its 70s-era kitchen and dated bathrooms.  Their renovation budget was a relatively modest (for New York City) $150,000.
In February, they approached Bolster--a New York City company that matches homeowners to reliable contractors and architects, vastly simplifies the bidding process, and financially guarantees the success of each project--to find the right contractor for their renovation project. They wanted to dedicate the bulk of their budget to the full renovation of the kitchen, the master bathroom and hallway half-bath.
"The biggest challenge with this project is trying to maximize the client's modest budget while both ensuring the essential big-ticket items meet the client's requirements and protecting the surrounding building and the flooring they had recently installed," says Fraser Patterson, the founder of Bolster.
Bolster contractor Aaron Borenstein supplied the winning bid at $94 per square foot—totaling $131,894--which is at the affordable end of the typical price range for such projects.  (Click here to view the bid in detail.) The relatively modest budget for the renovation reflects a standard Bolster calls "low-high"; that is, a high-quality finish with plenty of attention to details, which includes materials that are more affordable than those available at the mid-high or high-high range.
Below, Borenstein and Bolster Founder and CEO Fraser Patterson explain the nuts and bolts of this project and give some tips on determining the right budget for your renovation.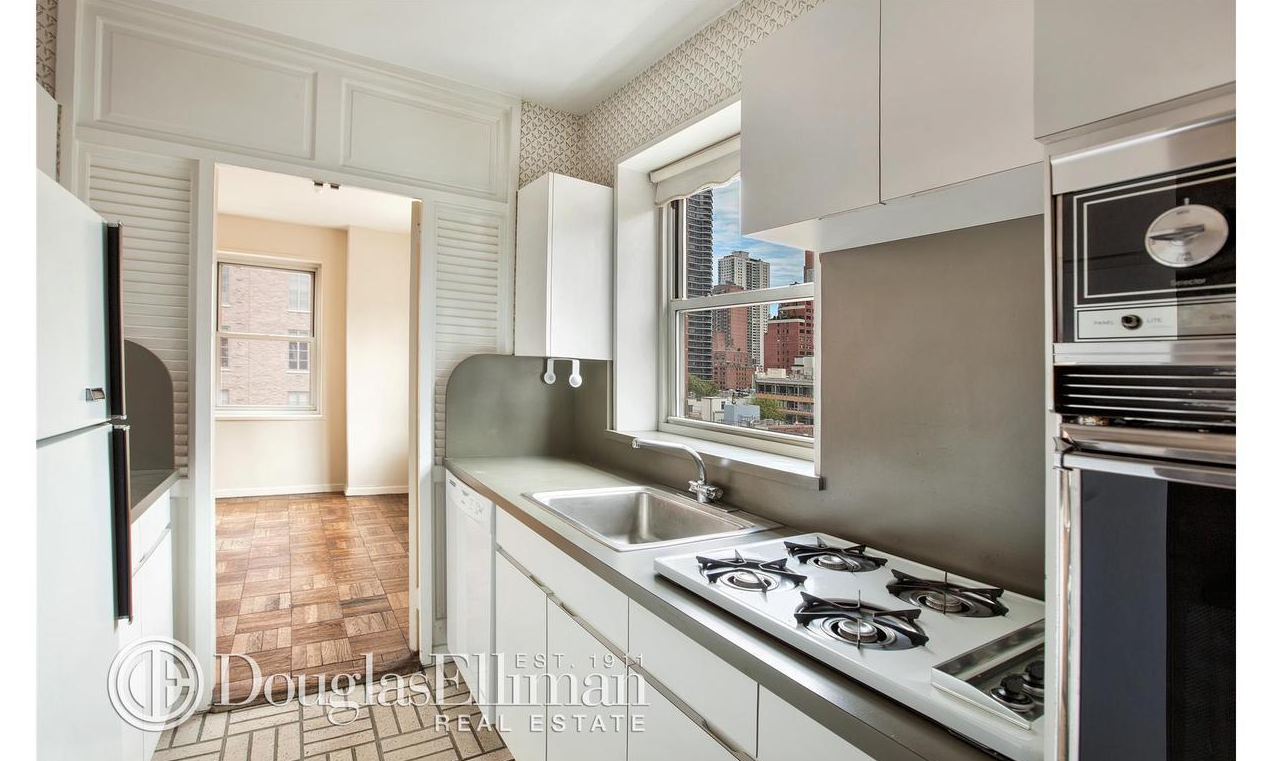 Value-engineering the kitchen and bathroom to stay on budget  
 "We showed the owners ways to bring the cost down to where they needed to be," Borenstein says.
For instance, many bathroom renovations involve installing new tile in the bathtub area as well as four feet around bathroom walls. In this case, the owners opted to tile the wet walls in the shower area only, which cost $5,900 and allows them to save on both labor and materials.
The existing kitchen (last renovated in the 80s) will be demolished ($3,000).
"For this job, the homeowners picked out cabinetry, appliances and countertops that will bring their space up to date but don't break the bank," Borenstein says. This includes modestly priced cabinets ($3,500 for semi-custom ice white shaker cabinets from Fabuwood, and $6,200 for installation), granite countertops ($2,000 for materials; $2,400 for installation), and new, but not necessarily designer, appliances ($2,500 for materials; $3,400 for installation.)
Other revamps to the kitchen space include new porcelain or ceramic tile flooring ($3,100) and replacing old Shaker style panels that separate the dining room from the kitchen with a new door opening ($650).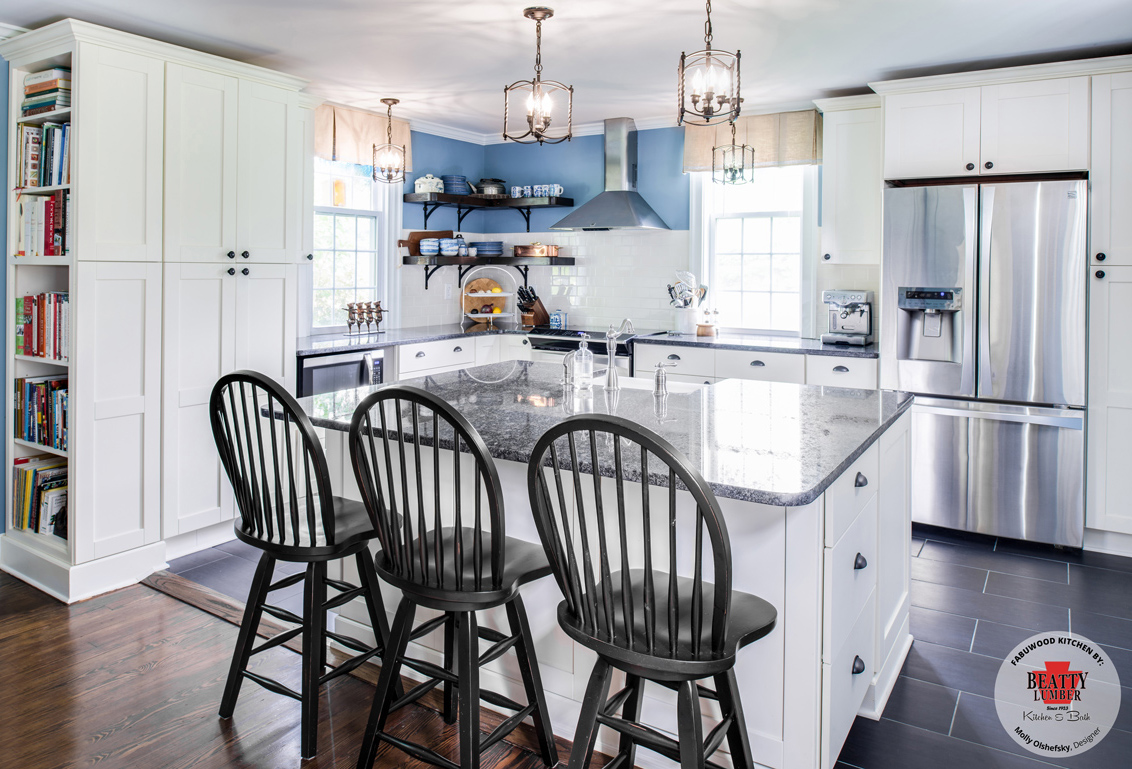 Choosing 'direct replacement' over 'gut' renovation
Many people assume the phrase "gut renovation" simply means a large renovation, but Patterson clarifies that it actually means that walls will be moved around. This Upper East Side co-op renovation, by contrast, is a direct replacement project, which means that not only do the walls stay in place, but plumbing, waste, supply, and electrical lines do too.
"If you're on a tight budget, it's extremely important to try and keep things where they are," says Borenstein. "Keep the sink and gas line for the stove where they are and play with the cabinetry layout and the rest of the kitchen in a creative way."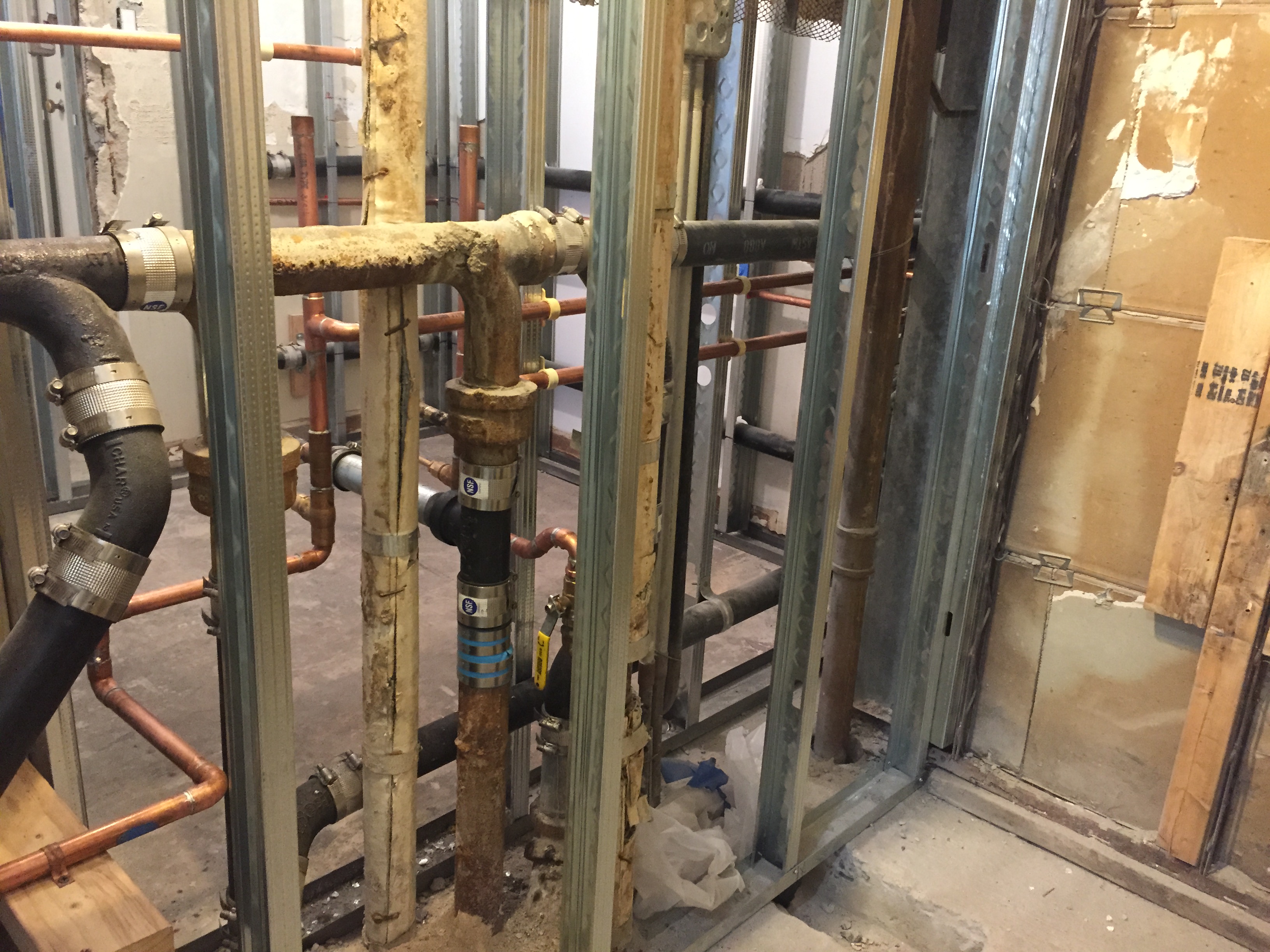 For this project, the total cost of the plumbing direct replacements in the two bathrooms and kitchen came to $15,700; for electrical, which included new outlets, switches, and fixtures, it was $5,000.
Leaving out the architect means saving money—but also more planning
Architect fees typically amount to ten to twenty percent of a total project's cost, so not using an architect obviously lowers budgets. In this case, the homeowners did hire a kitchen designer, but skipped the architect, a cost-cutting measure that required a little more work on the front end.
"Usually when you do have an architect, they give the builder a breakdown of all the selections," Borenstein says, including specs on aspects of the project like what tile is being used, its color, the name of its distributor, and more.
Here, Bolster provided the co-op owners with a selections form so that they could choose all the products they wanted to use pre-construction, ensuring that Bolster could deliver the renovation on time and on budget. This entails more shopping and decision-making in advance on the homeowners' part, without the guidance of an architect.
Sometimes it's cheaper to move out while you renovate
Initially, the owners wanted to live in the apartment during the renovation, but working around them would have raised the cost of the project by $14,110, so ultimately it will be more cost-efficient to stay elsewhere for the three month-long project.
The potential hike in price for staying on site can be attributed to a number of factors, which vary based on the size of the space and what kind of work is being done, Borenstein says.
For instance, if flooring is being replaced, "We'd have to shift furniture from room to room and could only do certain rooms on certain days," he points out. Moving furniture and protecting it from dust and splatter would raise the project management and daily site supervision costs: "Having furniture on the premises can be very cumbersome and hard to maneuver. It might not be worth it for the contractor," Borenstein says. "You're potentially turning a home to a building site and then back to a home every day."
For the co-op renovation, the project management and site supervision costs came out to $15,274, which could have been almost doubled had they opted to live at home.
Keeping the budget in line with property values
According to Bolster's pricing research, which determines the forecasted increases in value of different types of properties throughout Manhattan, the owners of this co-op (located in a full-service building, it is currently valued at $1.85 million) can anticipate a value increase of roughly $240,000 over the next five years—nearly twice the cost of their renovation project.
"Compare that to a Chelsea condo, which would be completely different," says Patterson, who advises understanding the projections before you decide how much to spend on a renovation. How much you ultimately factor in return-on-investment when determining budget is a highly personal decision."Some of our clients prioritize quality of life over return on investment," says Patterson. "They're thinking of living in the home for the next ten years."
---
Every year, New Yorkers waste over $700M following the usual renovation process. Bolster is different, using a scientific approach to match you with the highest-quality professionals and financially guarantee your project is delivered beautifully for a fair price - all at no extra cost.
To start your major home renovation project, visit bolster.us or call (929) BOLSTER. For more tips on how to find the best contractor for your project, visit Bolster's blog.
More from Bolster:
Here's how much it costs to renovate a prewar 3-bedroom co-op in Cobble Hill, Brooklyn 
How much does it cost to combine apartments in New York City? 
Brick Underground articles occasionally include the expertise of, or information about, advertising partners when relevant to the story. We will never promote an advertiser's product without making the relationship clear to our readers.